How to build a godly dating relationship before marriage is a popular topic of discussion for Christian teenagers, college students and young adults.
In the dating world, there are a lot of differences between secular dating and Christian dating. The latter requires adherence to godly dating principles.
Are you seeking how to build a healthy and God centred relationship with your partner? Then, you need to know how to develop a healthy relationship as a Christian.
Every step and phase of your relationship would have to model according to biblical dating principles. I mean a God-centred relationship that depicts the glory of God and nothing less.
Developing Healthy Godly Relationships
The strategy of building a healthy Christian relationship with your partner before marriage is two-facet. Being a Christian and building a healthy relationship.
Achieving these Christian dating goals requires a high level of commitment from couples.
Unlike worldly dating where everything goes, there is are a lot of biblical dating boundaries for Christian couples.
The scripture tells us in Timothy 2:22 to flee from youthful passions and pursue righteousness. The guidelines of a godly relationship are in line with the scripture. Letting God guide your relationship is a necessary commitment for a God centred relationship.
We now live in a world where dating is seen more as a kind of fun activity. People enter into dating only for sexual gratification that is unacceptable in Christendom. As a Christian, your relationship must abide by biblical dating principles.
Even though now it might seem like an impossible task to build a godly Christian relationship before marriage; biblical dating goals are still very much achievable.
You do not have to conform to worldly standards during the period of your courtship. You need to be resolute to structure your courtship style to be the acceptable will of God.
What Is a Godly Dating Relationship
A godly dating relationship is a romantic union between two people of the opposite sex who are in love and are both equally yoked with each other. It happens when two Christians come together to become partners for the sole purpose of being joined together in holy matrimony.
In this type of relationship, the scripture is the standard. From the first date to exchanging of vows at the altar, everything is following biblical dating principles.
Building a Healthy Christian Relationship Before Marriage
Building a healthy Christian relationship before marriage is how Christian couples date in the manner that pleases God.
The union is devoid of sexual activities or sinful practices. It is a relationship borne out of true love, trust and sacrifice. Both couples let God guide their relationship.
The period of courtship is an opportunity to know the will of God about your relationship. You would also get to learn the lifestyle of your partner.
Courtship is a period of preparing for a successful marital life. 
What Is a Healthy Christian Relationship
A healthy Christian relationship is a union between couples who use the scripture as the standard for their relationship. Both couples are in agreement to follow godly dating guidelines for their relationship.
The desire of both couples is in sync with making Christ the foundation of their relationship and their marital life. There is no disagreement whatsoever about the pattern of the relationship.
Both Christians acknowledge their imperfection, work together to achieve a blessed union.
What Does a Healthy Christian Relationship Look Like
A healthy Christian relationship looks like everything that you have always dreamed of since you were a Christian teenager.
God-fearing partner with the same belief as you
A great visionary
Accepts your imperfection
A fellow who is compassionate about Christ
Has a great job
A virtuous woman who debuts as a mother in Israel
Kind and charitable
Loves children
Positive mindset
Open-hearted and willing to compromise when necessary
Supports your goals and pursue their own
Have a great sense of humour
Romantic partner
An excellent and healthy relationship with parents
A healthy Christian relationship looks like the union between Joseph and Mary (Luke 1), Jacob and Rachel (Genesis 29), Ruth and Boaz, Esther and King Ahasuerus, Hannah and Elkanah (1 Samuel 1), etc.
What Does the Bible Say About Healthy Relationship
In 1 Corinthians 6:18, the scripture describes a healthy relationship as an affair between two Christians who flee from sexual immorality. They leave the bed undefiled until they when joined in holy matrimony.
The scripture also describes couples in a godly dating relationship as couples who have the same spiritual standing. There is a mutual agreement on the will of God for their relationship.
According to the scripture in 1 Corinthians 13:4-7, a healthy relationship depicts a real love that is patient, does not envy or boast; it is not resentful but rejoices at the truth. Above all, it is within biblical dating boundaries.
Foundation of A Godly Relationship
The foundation of a godly relationship is the word of God. The scripture is the standard for having a God centred relationship. The foundation is fully rooted in the will of God. Built on the love of God.
How to Build a Godly Relationship Before Marriage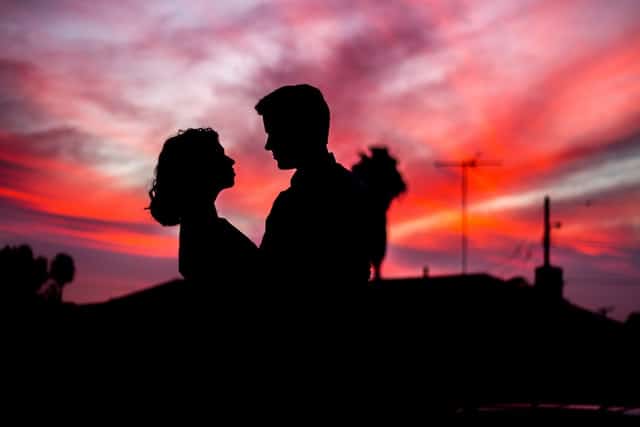 In many instances, Christian couples ask themselves the question. How do I build and maintain a healthy Christian relationship?
Developing a God centred relationship is not as an easy task as it may appear to be.
In the secular world, most relationship violates the principles of godly dating. It does not make it easier for Christian couples who have to ensure their relationship does not displease God.
The following are keys on how to build a Godly relationship before marriage.
Verify Spiritual Compatibility (2 Corinthians 6:14-15)
Develop Genuine Love for Your Partner (Romans 12:9-10)
Mutual Agreement On a God Centered Relationship (Amos 3:3)
Embrace The Imperfection of Your Partner (Corinthians 13:4-7)
Set Achievable Goal for Your Relationship (Jeremiah 29:11)
Engage in Godly Fellowship (Psalm 55:14)
Attend Marriage Counselling (Ephesians 4:2)
Build A Godly Fellowship with Other Couples (1 Thessalonians 5:11)
Confirm Your Relationship with Prayers (1 Thessalonians 5:17)
Learn to Forgive (Ephesians 4:32)
1. Verify Spiritual Compatibility (2 Corinthians 6:14-15)
The godly dating 101 rule is knowing the will of God and ensuring you both are spiritually compatible. 2 Corinthians makes it clear that couples who intend to build a healthy Christian relationship must both have the same standing in Christ. It means that you and your partner must be genuinely born again.
Building a godly relationship before marriage is not possible when one or both couples are not genuinely born again.
To build a successful Christian dating relationship, ensure yourself and your partner have surrendered in totality to Jesus Christ. It is only with Christ salvation that both couples can work to erect the foundation of a godly relationship.
1 Corinthians 15:33 says we should not get deceived; bad company ruins good morals. Spiritual imbalance takes away the possibility of developing a healthy and godly Christian dating relationship.
ABCs Steps to Lead Your Partner to Becoming a Born Again Christian
First of all, acknowledge that you are a sinner.
Believe that Jesus Christ died for your sin.
Confess with your mouth to accept Jesus into your life.
2. Develop Genuine Love for Your Partner (Romans 12:9-10)
Love is the life support of a healthy relationship. Apart from spiritually compatibility, love is a necessary ingredient for developing a godly relationship.
In Romans 12 verse 9, the scripture affirms that Christian couples must have genuine love.
For any dating relationship to be healthy, the intending couples must love themselves. Genuine love covers a multitude of imperfections (1 Peter 4:8).
The prospects of a successful marriage in Ephesians 5:35-33; states husbands should love their wives as Christ loved the church. Wives should ensure that they respect their husbands.
3. Mutual Agreement On a God Centered Relationship (Amos 3:3)
According to Amos 3:3, Can two work together unless they agree? Both Christian couples must consent to a godly dating from the onset of the relationship.
Failure to define godly relationship goals would lead to a breakup or compromise of the Christian faith.
Your relationship must be in line with the biblical perspective. You have to set boundaries in your relationship. You agree with your partner on necessary biblical restrictions.
4. Embrace The Imperfection of Your Partner (Corinthians 13:4-7)
Christian dating is two imperfect people coming together to become one. You are both individuals with certain irksome characters. Despite these indifferences, love and cherish your partner.
Do not expect your relationship goals to fall into place without any hassle.
That is why the scripture tells us in 1 Corinthians 13:4-7; Love is patient and kind; it is not irritable or resentful.
The period of dating is an opportunity for you to get to know your partner. It is a period where you study and understand each others lifestyle, character and how to cope with certain turn-offs.
5. Set Achievable Goal for Your Relationship (Jeremiah 29:11)
The success of a godly relationship is by setting achievable dating goals. As you know, the ultimate goal of a Christian relationship is marriage.
You have to discuss with your partner goal settings, how to plan for marriage life.
The reason why most relationships fail today is the failure of couples to make adequate preparations. Couples shy away from discussing the future. They cannot predict the future of their relationship.
The period of dating is the right time for both partners to plan their marital life. The number of kids they would birth, financial responsibilities, acquisition of properties, etc.
6. Engage in Godly Fellowship (Psalm 55:14)
Engaging in Godly fellowship with your partner does suggest you and your partner are locked inside a room praying. That would be a terrible decision to take when developing a healthy godly relationship.
Communication is a necessary ingredient to have a God centred relationship. Ensure that there is no communication gap.
With video calls and instant messaging apps, you can stay connected with your partner.
7. Attend Marriage Counselling (Ephesians 4:2)
Marriage counselling is a biblical practice where a church organizes counselling sessions for intending couples.
It aims to provide helpful guidance to build a God centred marriage. Attending a marriage counselling session with your partner would be very helpful.
You get loads of godly relationship advice on how you can blossom in your marital life.
During marriage counselling, churches also teach couples how to handle problems accrue to dating. The church may also assign some persons to check the progress of your relationship.
8. Build A Godly Fellowship with Other Couples (1 Thessalonians 5:11)
Maintaining a godly relationship is not a walk in the park. You will need all the support that you can get.
The best way to go about this is to relate with other young couples. Join a support group for young couples.
Listening to the challenges and stories of other couples would inspire you to fight for your relationship. Support from these groups is usually helpful in the long run.
9. Confirm Your Relationship with Prayers (1 Thessalonians 5:17)
Praying is a powerful tool that can resolve problems in your relationship. The prayer life of couples must be ignited to successful build a God centred relationship.
Intercession is also an avenue to find out the will of God for your relationship. Failure to pray is a decision to have a broken marriage.
Read Also: The Weapon of Prayer for Freedom from Captivity
10. Learn to Forgive (Ephesians 4:32)
No relationship is perfect. There are times your partner would offend you. Forgiveness must be involved in your relationship.
Being a Christian, you are aware Christ died for your sins. God expects you to practice forgiveness. Learn how to say I am sorry.
How Do You Know You Are in A Godly Relationship
Knowing whether you are in a godly relationship can be a dicey situation for some Christians. The best way to determine if you are in a Christian relationship is to go to God in prayers.
Does your relationship with your partner push you away from God? If the answer is yes, the connection is not God centred.
Whenever you notice the activities of your relationship does not give glory to God, you are not in a Godly relationship.
Is Holding Hands a Sin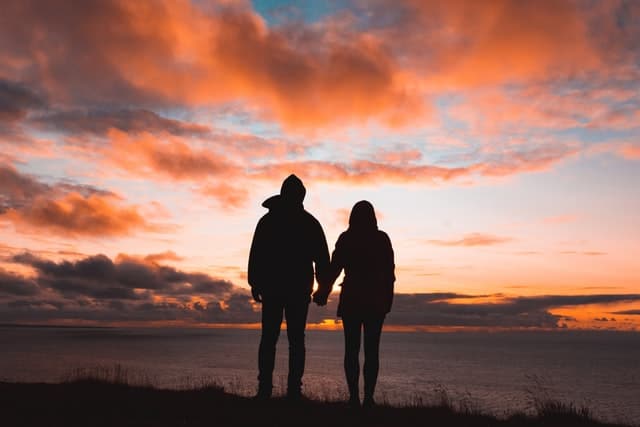 Holding hands in a goldy relationship before marriage is both a sin and at the same time, not a sinful act. You can hold hands with your loved ones and not go against the will of God.
But holding hands for intending couples is a bit technical.
Christian couples should not hold hands because it may lead to developing lustful desires. It usually begins from holding hands to kissing and then intercourse.
The scripture in 1 Corinthians 6:18 says Christians should flee from sexual immorality. Holding hands with your partner is not a sin but can endanger you to sin.
Holding hands with your partner should only be done in public. You can ask your marriage counsellor to get more insight on if holding hands with your partner is a sin.
Is It Okay to Kiss in A Christian Before Marriage Relationship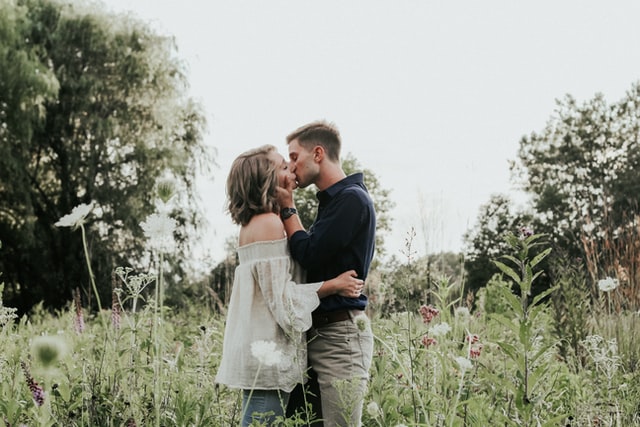 The answer is no. It is not okay to kiss your partner in a godly relationship.
Kiss before marriage is unacceptable based on biblical dating principles. Hebrew 13:4 instructs how Christian couples must leave the bed undefiled for their relationship to be honourable.
Kissing indicates sexual desire. It is a romantic gesture of caressing the lips of your partner – a violation of biblical dating principles.
Can You Fall in Love Without Kissing
Yes, you can fall in love without kissing. Kissing is not the only sign of genuine love. In the secular world, people engage in kissing only to satisfy their sexual desire.
Studies have shown that kissing or engaging in premarital sex does not guarantee a successful marriage. On the contrary, couples who practise abstinence are more likely to have a happier marriage.
Can A Relationship Work Without Kissing?
A relationship can work without kissing. In a Christian dating relationship, kissing is not a yardstick for the demonstration of love you have for your partner.
Kissing will ruin your godly relationship.
Is It a Sin to Have a Boyfriend?
Genesis 2:18-24 talks about how it is not moral for a man to be alone. Someday, a guy and a lady must leave their parents and will become one flesh.
The word of God approves of you having a boyfriend only if the relationship adheres to godly dating principles. It must give glory to God.
What Does the Bible Say About a Boyfriend and Girlfriend?
Genesis 2:24 says a man must leave his father and mother and hold fast to his wife, and they will become one flesh.
The bible is not against two people who are in a relationship as long as they do not engage in any immoral activity.
The purpose of a Christian relationship must be for marriage. You must not engage in secret relationships. The scripture is also against secular dating.
How Long Until a Man Falls in Love
There is no definite timeframe for a man to fall in love with you. Love can happen anytime and anywhere.
A man who is in love with you may only experience a delay to approach you. He may be anxious whether you will find him fascinating. All you have to do is trust in God and keep an open mind.
What Makes a Man Fall Deeply in Love with A Woman
Men generally fall deeply in love with attractive women. By stunning, I do not just mean physical appearance. Men love women who are;
Confident and have self-respect for themselves
A God-fearing woman
Kind women
Men love women that are submissive and humble
Prayerful women.
Never try to be somebody else because you must to attract a man. Let God guide you.
Can God Reveal Your Spouse to You
Yes, according to Hebrews 10:7, God can reveal your spouse to you though;
God inspired the dream
Through the word of God
Hearing a calm voice of the holy spirit
Vision
Remain fervent in prayers about your spouse. God can reveal your spouse to you while you wait on the Lord in prayer.
Do not go to seek God with the picture of somebody in your mind
Lust should not becloud your thinking
Keep an open mind
Do not get anxious about who would be your life partner
Live a happy life
Can God Reveal Your Spouse to You in A Dream?
Yes, God can reveal your spouse to you in a dream and through other ways. Dreaming is not a straightforward way to know your spouse.
A lot of Christians have hard times interpreting revelations.
James 1:5 is an assurance that any time you get confused about your choice of spouse, you should ask God in prayers.
13 Nuggets for A Healthy Christian Dating Relationship
Honour and respect your partner
Make Jesus the foundation of your relationship
Flee from sexual immorality
Never date for the wrong reasons
Build trust and honesty with your partner
Show unconditional love to each other
Stay connected through communication
Compliment and appreciate your partner
Fight to make the relationship work.
Embrace the imperfections of your partner
Never try to win an argument
Practice forgiveness as a lifestyle
Listen attentively to your partner
What to Look for in A Christian Relationship
Spiritual growth
Dating for marriage
Check if the relationship draws you closer to God
Mental health – Does the union give you peace of mind
Genuine love
Submission and humility
Prayer On Developing and Maintaining a Healthy Godly Relationship
Oh lord, scatter the plan of the devil to derail me, in the name of Jesus.
Father, uphold me in the Lord Jesus.
Oh lord, destroy every plan of the devil against my life in marriage, in the name of Jesus
Father, destroy every unequal yoke in my life.
I refuse to accept the choice of the devil for me in marriage, in the name of Jesus.
If my courtship would not lead to a marriage in which your name is glorified, dissolve in your wisdom, in the name of Jesus.
Father, let not my marriage send me to hell.
Lord, I separate myself from every ungodly tie, in the name of Jesus.
Oh Lord, guide me by your truth alone, in the name of Jesus.
Father, forgive me of every sin I have committed against you in my relationship, in the name of Jesus.
I bind anti-marriage forces working against my marriage, in the name of Jesus.
Christian Books On Dating Courtship and Marriage
Boundaries in Dating: How Healthy Choices Grow Healthy Relationships by Henry Cloud
Love and Respect: The Love She Most Desire; the Respect He Desperately Needs by Dr Emerson Eggerichs
I Kissed Dating Goodbye by Joshua Harris
The Man God Has for You by Stephan Labossiere
Passion and Purity: Learning to Bring Your Love Life Under Christ's Control – by Elisabeth Elliot 
When God Writes Your Love Story by Eric Ludy and Leslie Ludy
The Path Between Us: An Enneagram Journey to Healthy Relationships- by Suzanne Stabile
The Five Love Languages: Singles Edition by Gary Chapman
Choosing God's Best: Wisdom for Lifelong Romance by Dr Don Raunikar 
A Love Letter Life: Pursue Creatively. Date Intentionally. Love Faithfully by Jeremy Roloff
Boy Meets Girl: Say Hello to Courtship – by Joshua Harris
Keep Your Love On Connection Communication And Boundaries by Danny Silk
Passion and Purity: Learning to Bring Your Love Life Under Christ's Control by Elisabeth Elliot
Holding Hands, Holding Hearts: Recovering a Biblical View of Christian Dating by Richard D. Phillips
Is God saying He's the One? Hearing from Heaven about That Man in Your Life by Susan Rohrer
Dating: I Think We've Missed the Point by Ryan, Cole
Best Born Again Christian Dating Site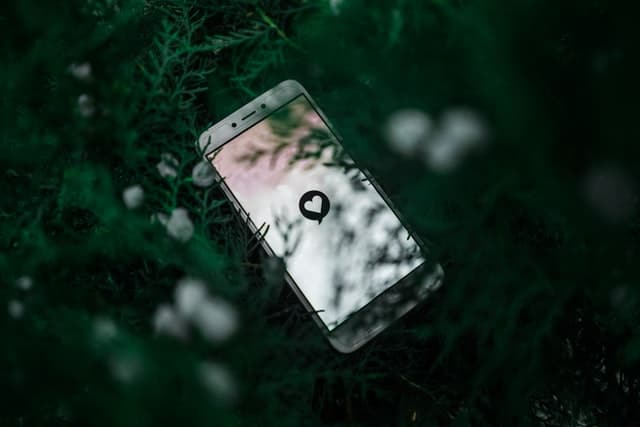 eHarmony
Christiansingles.com
Christian Café
Match.com
ChristianPeopleMeet
Christian Mingle
Big Church
LoveAndSeek
Elite Singles
Christian Connections
BlackPeopleMeet
Zoosk
I would love to hear from you.
Who is your favourite couple in the bible?
What is your model for a godly Christian relationship?
How did you meet your partner?
---
Related Posts