HSE training certificate is necessary for workers in the petroleum industry and other work environments to identify, secure and prevent hazards in the workplace.
Getting a professional HSE certificate from a reputable and accredited training institute in Nigeria will give you an edge for employment and career promotion.
OSHAacademy, NEBOSH and other training institutes in Nigeria offer the best Health, Safety and Environment programmes.
It is advisable to apply for an institute whose certificate is recognized all over the world.
This post contains the list of the best accredited HSE training providers & institutes in Nigeria.
Let me know in the comment if you have any questions or need further clarifications.
I would very much love to hear from you.
HSE Training in Oil & Gas
The oil and gas industry continues to expand in all areas of the world and the need for safety professionals has never been greater.
Identifying and controlling onshore and offshore oil platform hazards, reducing fatalities, injuries and illnesses, and designing effective OSH management systems specific to the oil and gas industry are essential skills to the success of organizations.
The HSE program is the best value for ambitious individuals and employers in the oil and gas industry who want to get the most out of their safety training experience.
If you have high-career goals, are passionate about the field, and want to develop the skills needed to effectively manage safety in your workplace, this program will help you get there.
Maximize potential transfer credits, earn CEUs, or prepare for other professional credentials by completing this program now
Best HSE Training Institute in Nigeria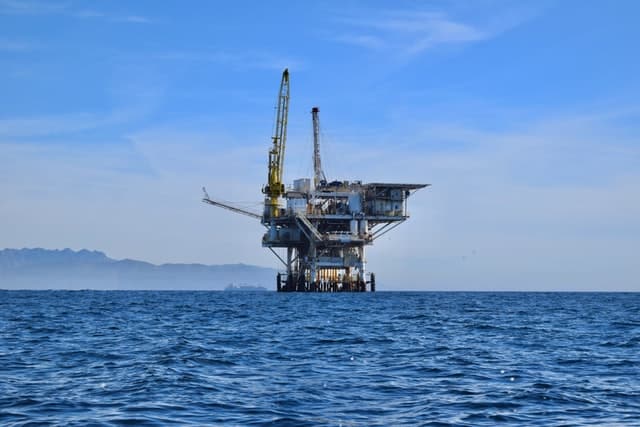 The following is the list of the best accredited Health, Safety and Environment (HSE) training institutes in Nigeria;
OSHAacademy
NEBOSH
HSE Training Institute
Federal University of Petroleum Resources Effurun
Deslog Training & Consulting Limited (DTC)
Institute of Safety Professionals of Nigeria (ISPON)
Novelle Center
Oil Train
Kafela Global Concept Ltd (KGCL)
Safeguard Resources and Technology Limited
Kevron Consulting Limited (KCL)
HSE Training in Lagos State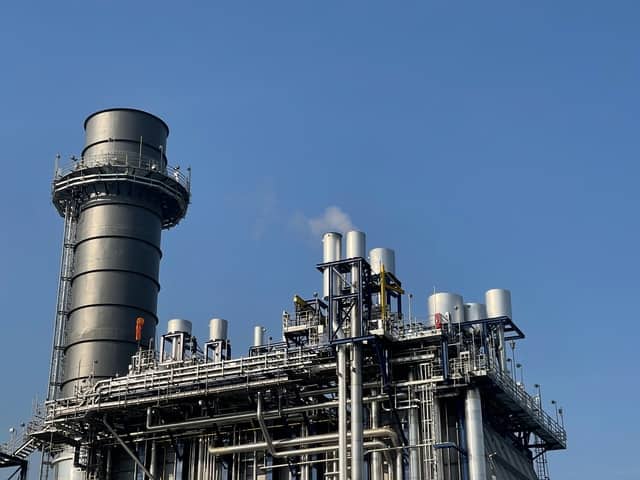 The following is the list of accredited HSE training institutes in Lagos State;
HSETrain International Limited
Oil Train
Institute of Safety Professionals of Nigeria (ISPON)
Kevron Consulting Limited (KCL)
Safeguard Resources and Technologies Limited
Alistair International
Globat Oil and Gas Skills
Kivos Health, Safety and Environment (KiHSE)
Novelle Center
JC International
Industrial Safety Training Centre (ISTC)
HSETrain International Limited
HSETrain International Limited is a registered oil and gas safety training and consulting services provider, with Registration number RC 1514909.
They are passionate about the occupational health and safety of workers and the environment in the oil and gas and maritime industry.
HSE Courses
Their courses are of international standard in accordance with the following:
National Examination Board of Occupational Safety and Health (NEBOSH), UK
Occupational Safety and Health Administration (OSHA), USA
Institute of Occupational Safety and Health (IOSH), UK
Address
Lagos Mainland and Ikeja Axis: 1st Floor Pontaville House, 1/3 Shasha Road, Akowonjo Roundabout, Dopemu, Lagos.
Please call admin on 08162430555
Lagos Island: Suite C191, Road 2, Ikota Shopping Complex, VGC, Lekki, Lagos Island.
Please call admin on 08169260852; 09166083823
Oil Train
Oil Train Is an indigenous limited liability company that offers quality Training, certifications and other oil and gas-related services.
They have their corporate office and training outlet spread across Nigerian states including Lagos and they also conduct training and services in clients' chosen venues.
Oil Train is linked with many key Organizations in the Oil and Gas Industry ranging from the International Standard Organization ISO, OPITO, IOSH, OSHA, and ABS. they are member renowned organizations like LEEA, IADC, and BSI.
Office Contact
No 12 Mogbotoluwa Close,
Off Ifeshola Street, Egbeda,
Lagos State, Nigeria.
+234 8104374410
[email protected], [email protected]
Institute of Safety Professionals of Nigeria (ISPON)
The Institute of Safety Professionals of Nigeria (ISPON) is a technical arm of the National Industrial Safety Council of Nigeria (NISCN) which is a tripartite organization comprising (The governments, Employers and Labour) established by the Federal Government of Nigeria in 1964 to monitor industries/factories activities to ensure Safety of people and advise on the need for legislation.
The Institute's members are drawn from various sectors of our economy including the government agencies and construction industries. Corporate organizations are also admitted as members.
Lagos Office
No. 46, Isolo Road,
Besides First Royal Oil Filling Station,
Egbe Town, Ikotun Lagos.
Tel: +2348053999616, +2348053999629
Kevron Consulting Limited (KCL)
Kevron Consulting Limited (KCL) is a Quality, Health, Safety, Security Environmental (QHSSE) consultancy and Training Company offering services to clients anywhere in the world covering:
Environmental and Sustainability Management
Project Safety Management
Strategic Safety Management
Asset Safety Management
Research and Publication
Manpower Recruitment
QHSSE Documentation
Procurement
Floor Markings and Signage
Security Services
QHSSE Training
Their QHSSE division is led by a Chartered Safety and Health Practitioner (CMIOSH) and they assist clients in developing, managing and delivering QHSSE services across multiple sectors.
Contact Address
20A Abba Johnson Crescent,
Akora Villa Estate Adeniyi Jones Ikeja.
+234 13 424 578, +234 818 217 0991, +234 708 415 2143
Safeguard Resources and Technologies Limited
Safeguard is a respected Quality, Health, Safety, Environment and Security (QHSE&S) total solutions provider and management consultant in Africa since 1999.
Their speciality is QHSE&S training, resources, management, studies, development and equipment supply.
They are an international training partner and facilitator; we provide internationally recognized QHSE&S training solutions and training support services.
Their instructors are top indigenous and expatriate professionals who have spent a large number of years in the industry and are therefore able to temper academic theory with practical experience.
With their multi-media training laboratory and training facilities, they are ever ready to offer you training programs of the highest possible standards and which meet the internationally recognized level of performance.
Address
Left Wing, 3rd Floor, #2 Tokunbo Alli Street, off Toyin Street, Ikeja, Lagos State
Email
Alistair International
Alistair International are a leading provider of a range of management, health safety and environmental (HSE) training and consulting services in Nigeria.
They are dedicated to providing accredited training and certification courses because human capital is the most important asset in an organization.
Alistair Int'l is registered in Nigeria (RC 2978547) and our courses are tailored to help your team excel in the following training and certification courses:
Introduction to Project Management,
Fundamentals of Project Management,
PMI Project Management Professional (PMP),
Prince2 Foundation and Practitioner,
WSO Health Safety and Environment (HSE) courses,
Nebosh IGC,
Human Resource Management (HRM),
Facility Management,
ISO Training and Certification,
Customer Relations Management,
Globat Oil and Gas Skills
Globat Oil and Gas provide a relaxed environment which encourages participation and facilitates the learning process.
They believe every trainee deserves individual time and attention and we achieve this by creating smaller class sizes.
Through their basic courses, they give their trainees the skills required for a successful career in the petroleum industry.
With a subject matter that is current and meticulously prepared, the learning experience is active, stimulating, and relevant from the first minute of class to the last.
Kivos Health, Safety and Environment (KiHSE)
KiHSE Foundation is made up of volunteer professionals responsible for public health, environmental protection and occupational health and safety at work.
Kivos HSE Foundation expert trainers and friendly support team instil confidence in the individuals and companies we train and advise.
A major program of the KiHSE Foundation is HSE Research.
Health, Safety and Environment Research is about finding out new knowledge that could lead to advances in quality health and a safer environment.
Novelle Center
Novelle Center is a NEBOSH and IRCA accredited Center established in 2011, expanding our training solutions across Africa and major parts of Middle-East Asia.
They have a reputation for delivering training courses that meet professional standards and are of the highest educational value.
Novelle Center is proudly recognized as an ISO 9001, ISO 14001, and ISO 45001 Certified Training and Consultancy company.
Their team of tutors has outstanding credentials and experience in course delivery complemented by practical and industry experience.
Contact
3rd Floor AA Plaza, 2 Akin Osiyemi Street Along Allen Avenue Ikeja
Join my Facebook Group for more interactive discussions.