This post contains all you need to know about UNN hostels and UNN off campus accommodation.
First thing first, congratulations on your successful admission into the Den. Welcome to the University of Nigeria.
UNN is the Den. Male students are Lions while the female folks are called Lionesses. Life in UNN is exciting at the same time stressful. Do not fret because you will learn how to survive in UNN.
Before I go into the orientation on the UNN hostel and off campus accommodation, I want to answer a few questions from UNN freshers.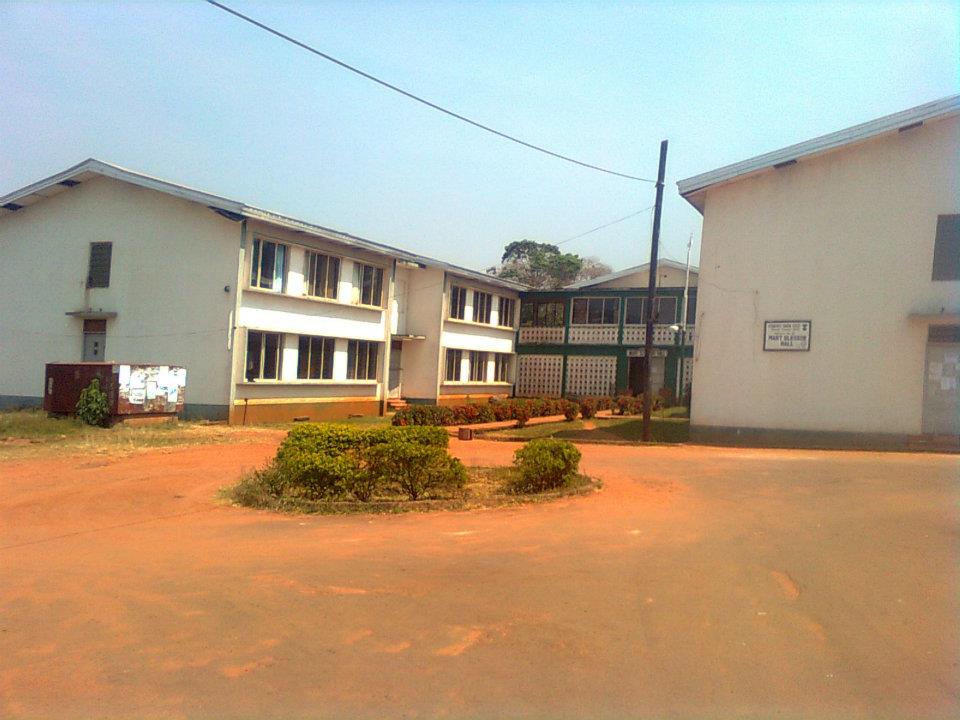 This post also contains all that you must know to survive and settle down in UNN.
UNEC students should read Lodges in UNEC and Hostel Accommodation in Enugu Campus
Note, if you have any questions related to UNN; UNN lodges, Post UTME, first year clearance, etc. Let me know in the comment box. I will get back to you.
Where Is UNN Located in Nsukka 
UNN is in the soft green hills of Nsukka. Wherever part of the country you are coming from, locating the University of Nigeria, Nsukka is not a problem.
All you have to do is take a bus coming to Nsukka. The last bus stop is at Ogige market. 
Inside the Ogige market, you will find taxis and buses painted in green colour. Green and white is UNN official colour.
The bus or cab will take you to campus for fifty Naira (bus) or seventy Naira (taxi).
Cultism in UNN
Cultism is a problem ravaging many higher institutions in Nigeria. It is rare in UNN. I never encountered cultists during my stay in Nsukka. I guess everybody was too busy reading to increase their CGPA.
Cultist activities are only heard about in some areas off-campus. But never on campus. 
Worry not about cultism in UNN.
Surviving in UNN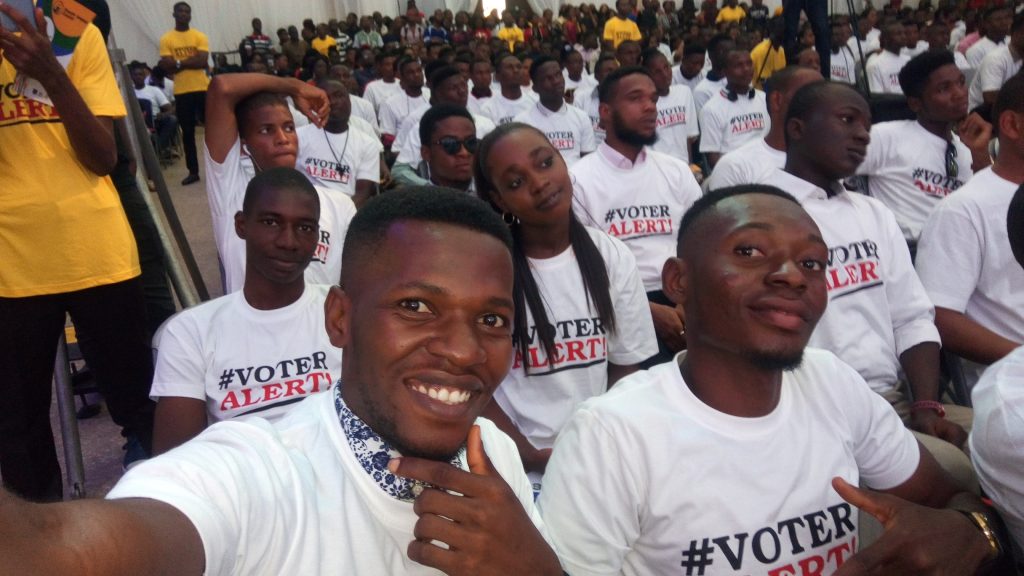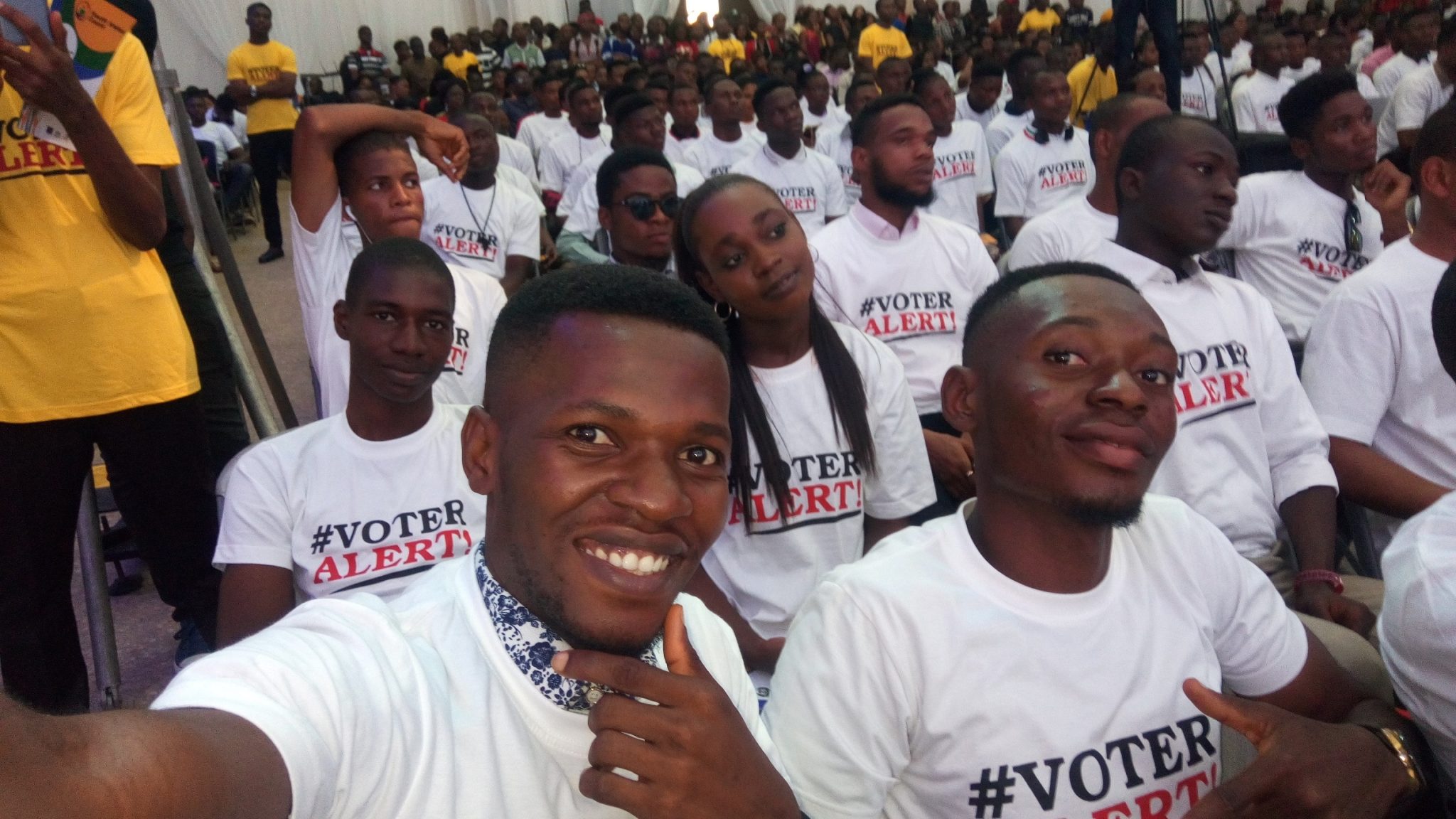 Surviving in UNN requires smart work and the grace of God. Like a Lion or Lioness, you must learn to pay attention to details.
You should know when to run or walk. Work hard with God's grace – you will survive in UNN.
One funny problem that you will contend with throughout your stay in the Den is the Nsukka weather.
Now, let us talk about accommodation in UNN.
Names of Hostels in UNN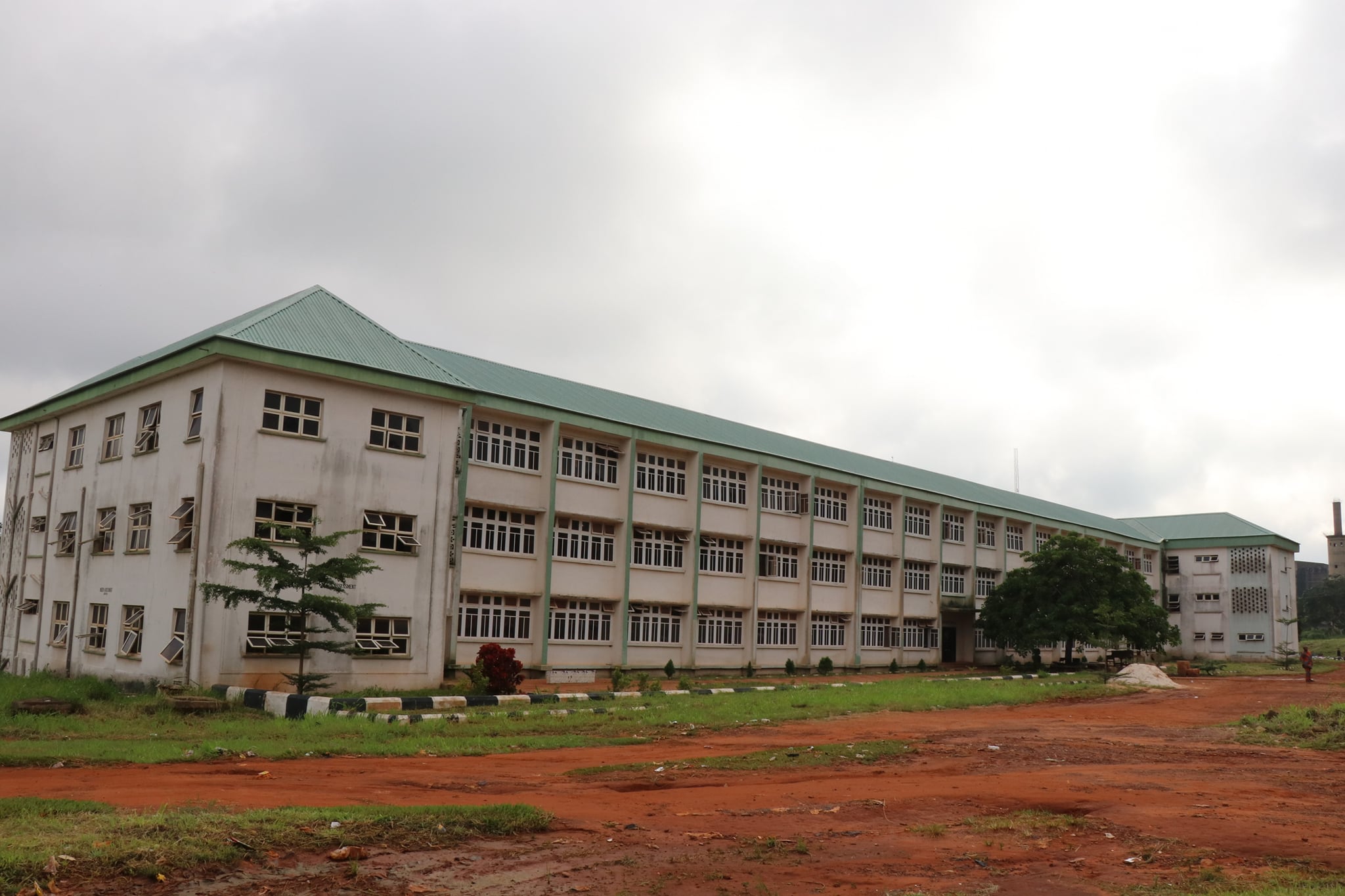 There are fifteen hostels in UNN. Two hostels assign to the male students while the rest are for the lioness.
Guys calm down before you shout gender inequality. UNN give priority to female students in accommodation and everything else.
An important point to note is that you secure a hall according to your Faculty. For example, female students in the College of Medicine get Presidential hall. Pharmacy lioness gets Bello Hall. 
Still, female students in other Faculties have the privilege to choose from a hall.
List of Male Hostels in UNN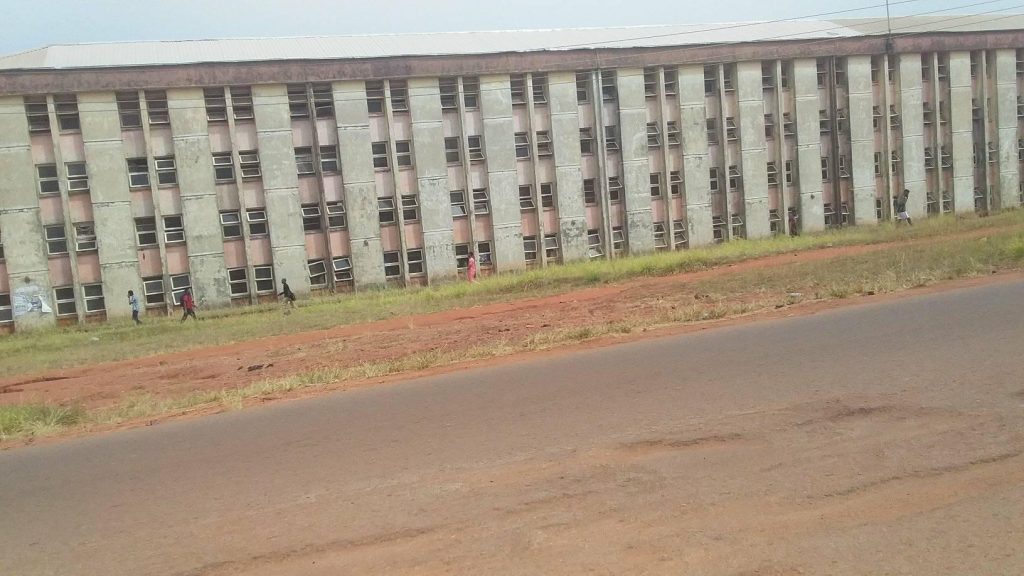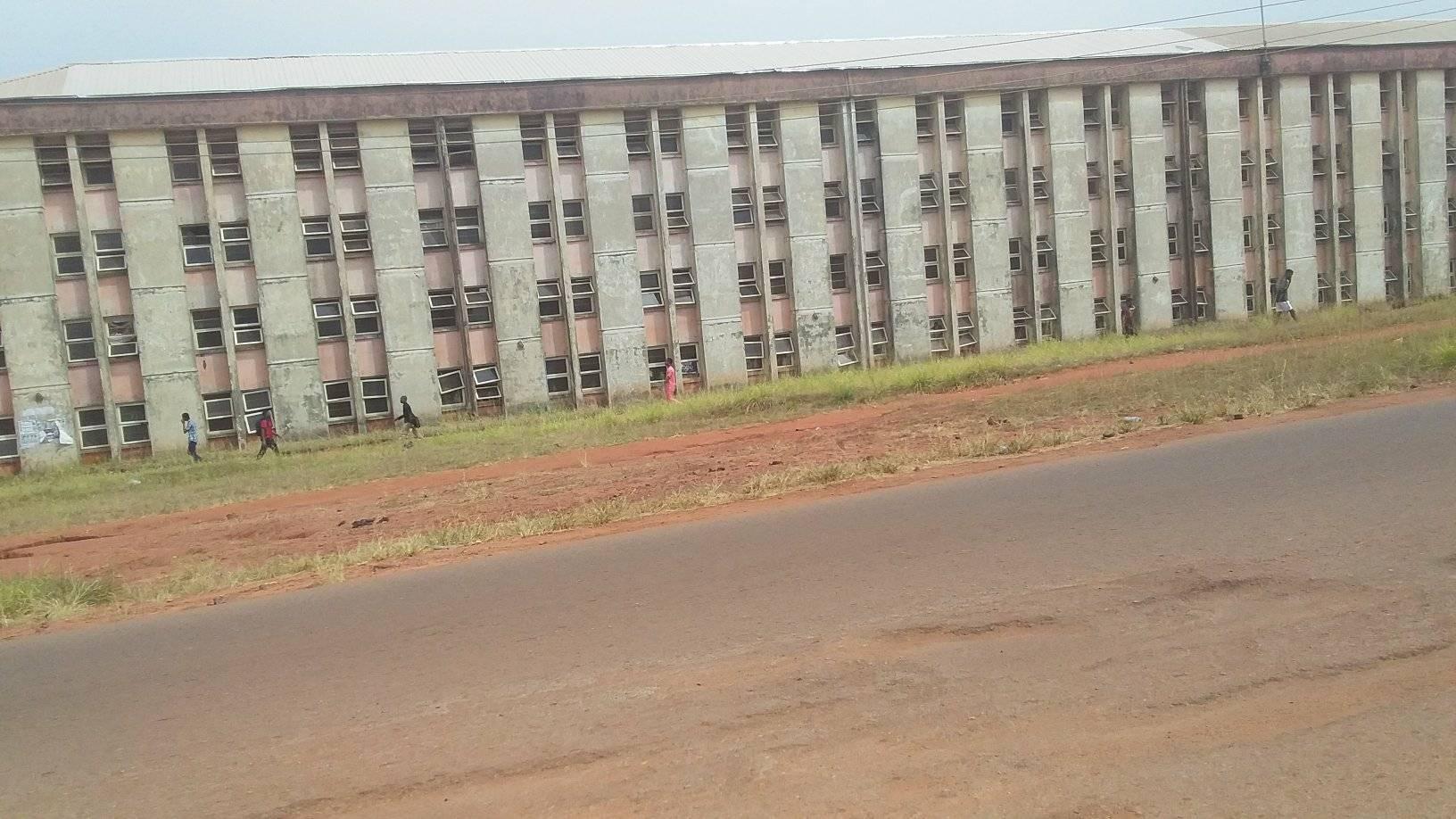 Here are the names of male hostels in UNN
Eni-Njoku Hall
Alvan Ikoku
Both male hostels are the same structure-wise. But, many students prefer Alvan Ikoku. The rooms have security doors – a fancy word for iron doors. Also, there is a football pitch at the quadrangle.
List of Female Hostels in UNN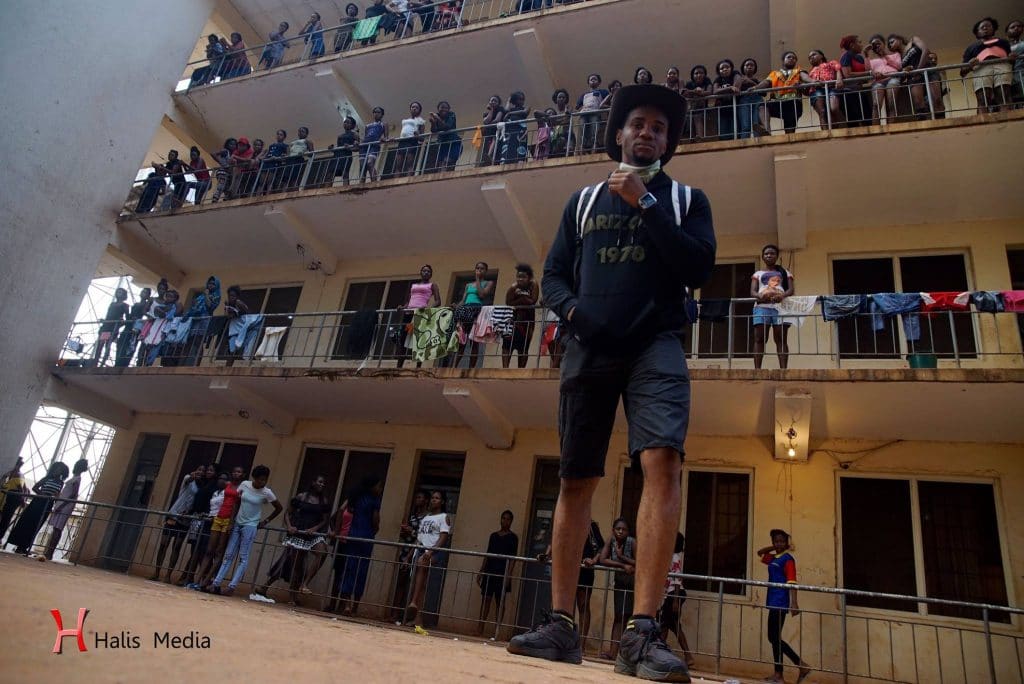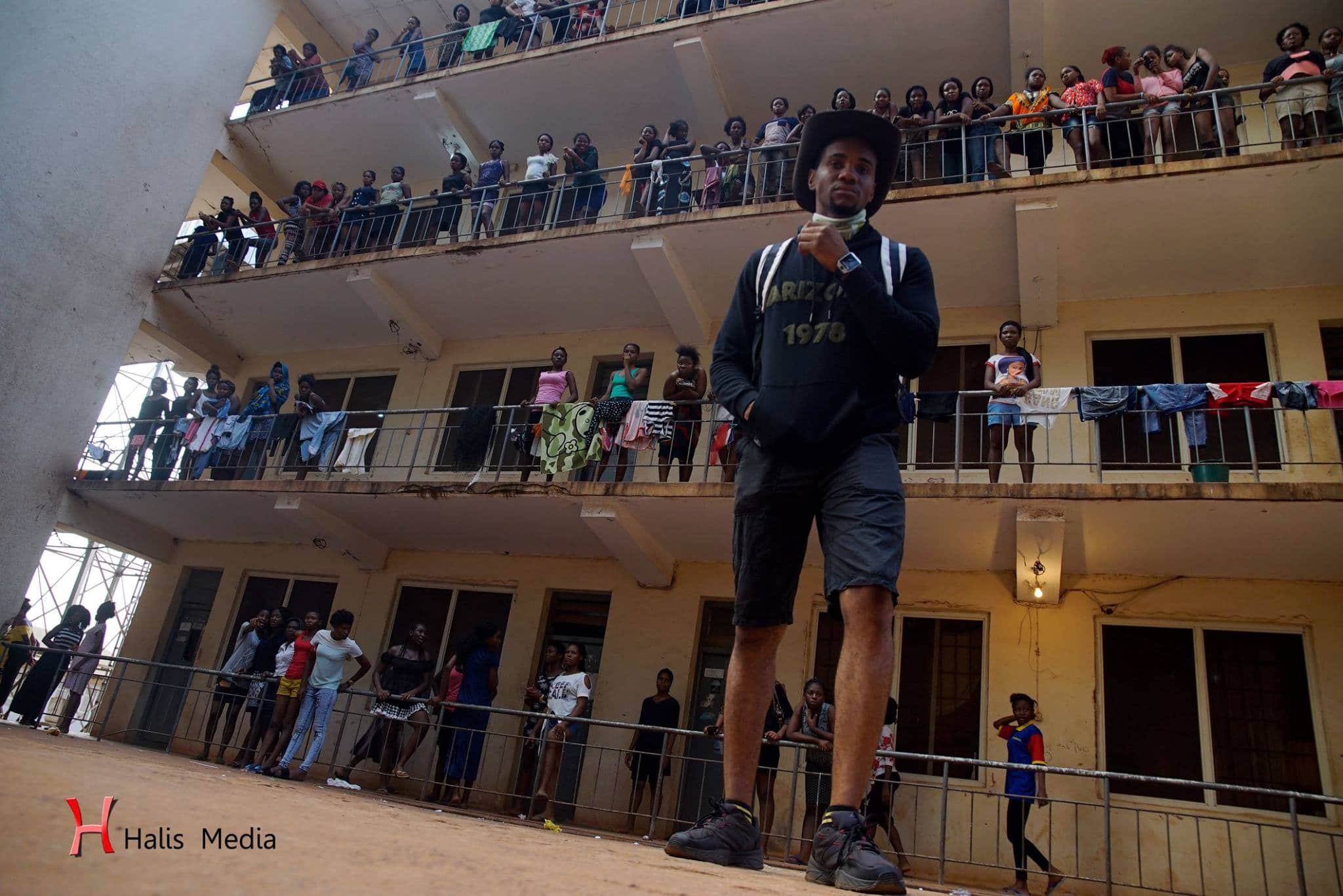 Here are the names of female hostels in UNN
Aja Nwachukwu Hostel
Eyo Ita Hostel
Balewa Hostel
Okeke Hall
Akintola Hostel
Akpabio Hostel
Presidential Hostel
Bello Hall
Okpara Hall
Kwame Nkrumah Hostel
Mary Slessor
Awolowo Hostel
UNN Hostel Allocation Format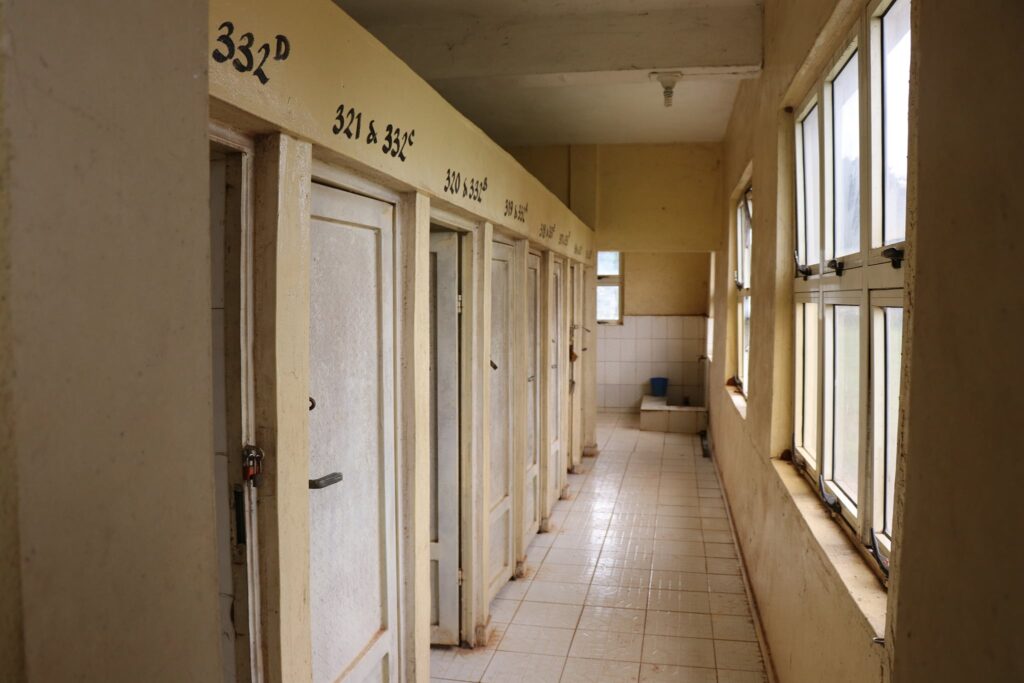 Presidential Hostel – College of Medicine Students
Awolowo & Aja Nwachukwu – Faculty of Agriculture Students
Bello Hostel – Pharmacy Students
Eyo Ita Hostel – Biological Science Students
Things to Bring to UNN Hostel
Here is the list of things you need to bring to the hostel as a fresher;
Rechargeable study lantern
Schoolbag
Clothes and footwear's
Bedsheet and pillowcase
Cardigan or sweatshirt
Two (2) 25-litre gallon
A few hangers for clothes
Thick cover exercise notebook
Two (2) buckets
Shoe rack (for ladies)
Foodstuffs
Kerosene stove
Custard cup bucket (for ladies only)
Plate and spoon
Wall-mounted fan (for ladies)
Extension socket
Pressing iron
Makeup kits (for ladies)
Note that you have purchased some of the listed items at Ogige Market in Nsukka for convenience.
Also, the above items are not compulsory. Get the ones that you can afford.
UNN Presidential Hostels
UNN Presidential hostel on the Nsukka campus is for first year students in the College of Medicine. I mean students in MBBS, Dentistry, MLS, Rehab, Radio, Nursing, Anatomy, Physiology, Mol. Bio.
The hostel is beside the Akintola hostel and the Student Union Building (SUB).
In the presidential hostel, ten (10) students live in a room. There are ten (10) bed spaces in the rooms.
Each room contains a toilet and a bathroom.
Overcrowding and squatting is the major downside of a Presidential hostel. A lot of Medical students who are unable to secure a bed space squat with their friends in the hostel for the academic session.
It is not easy to get a Presidential hostel in UNN because of the limited number of bedspace. The hostel is the smallest public female hostel on Nsukka Campus.
If you intend to stay in the hostel, you must pay your school fees early. Apply for the hostel the very moment the portal is open.
After the first day of hostel application, you have a slim chance of getting Presidential.
The presidential hostel is also located in UNEC though as a private hostel.
Hall, dormitory and hostel all mean the same thing. 
UNN Hostel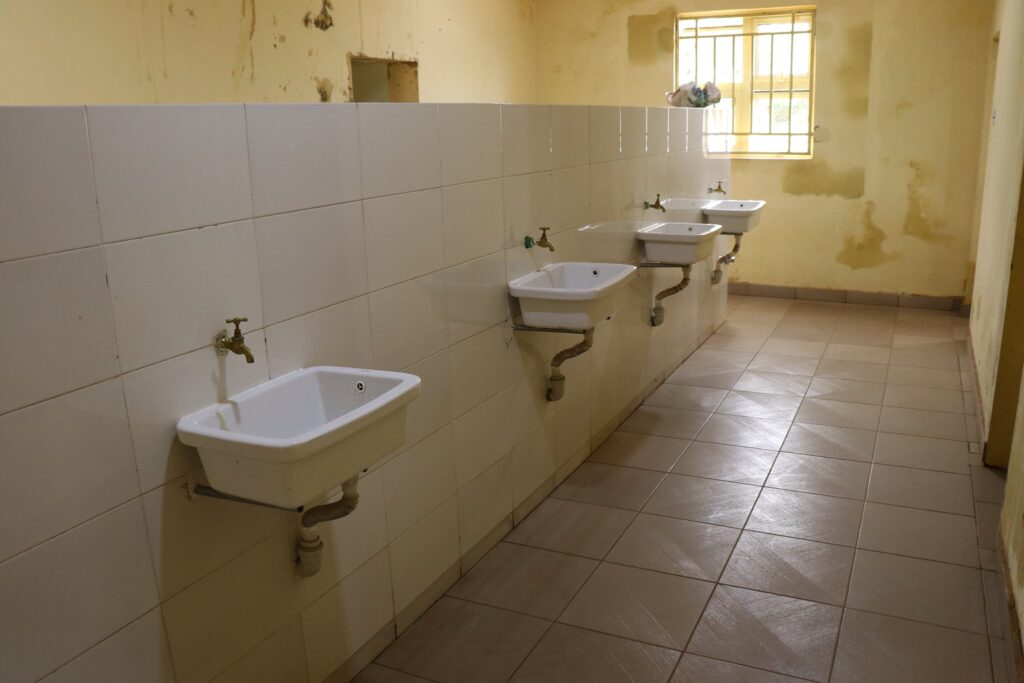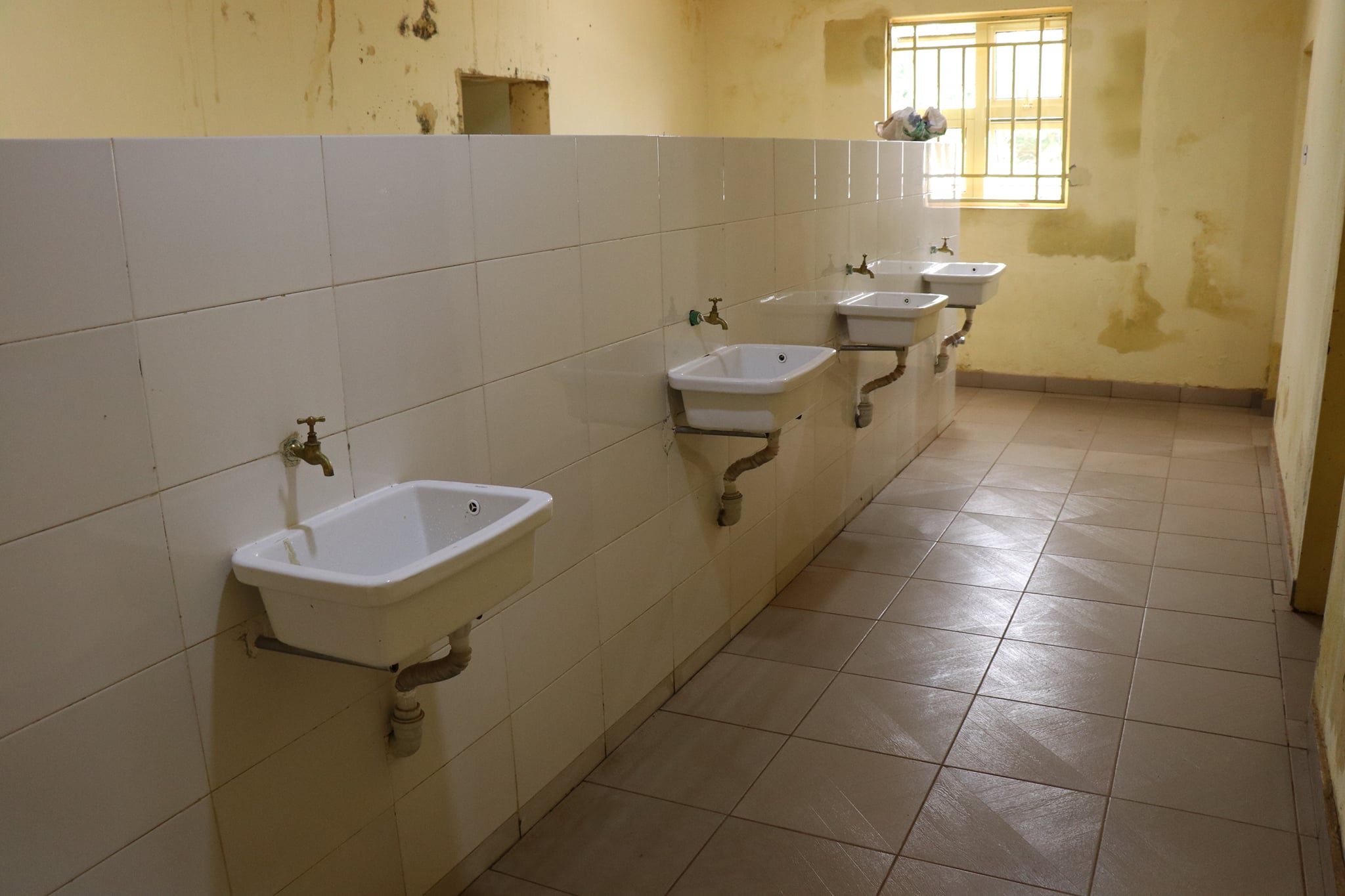 There is a clothing wardrobe in both the male and female hostels in UNN.
Cooking is allowed in UNN male and female hostels.
UNN Hostel Application
UNN hostel application for freshers is a hectic process. It is a first come first serve system. The good news is that the University administration gives preference to first year students.
All you have to do is pay your school fees early to be eligible for a hostel application.
The application is on the UNN School Portal. Check the University website and UNN Facebook Groups to get the necessary information. Announce the opening of the hostel portal is on the University's website. 
You have a high chance of securing hostel bed space a few minutes after the opening of the portal. Use a 4G internet-enabled device for your hostel application.
Not Able to Get UNN Hostel
You should try not to panic if you have not been able to get a bedspace.
As you are aware, the process is highly competitive because of the little bedspace available for students.
You need to know that the hostel portal will still be open from time to time for students to get hostel accommodation.
You have to keep trying the portal even at night to stand a chance to get a bedspace.
Do not quit now. There is still hope to get UNN hostel accommodation.
Squatting in UNN Hostel
The term squatting is the arrangement where you stay with a student who has a bedspace in the hostel.
Squatting is illegal in the UNN hostel by the University student affairs.
But desperate times call for desperation. Your goal is to resume lectures to get good grades in your exams.
Find a way to solve your problem.
One thing that you can do is to go to the student affairs or meet with the hostel wardens to beg for temporal accommodation.
How Much Is UNN Hostel Accommodation
UNN hostel accommodation is fifteen thousand Naira (₦15,000) for female students. 
Male students pay twelve thousand Naira (₦12,000). You pay a token at the Student Affairs Department during hostel clearance. 
Male Hostel = N12,000
Female Hostel = 15,000
Okeke Hostel = N25,000
Hostel Levy = N2,000
Almanac = N600
Environmental Levy = N2,500
UNN Hostel Quota
First Year = 40%
Final Year = 20%
Other Years = 25%
PG Students = 5%
Friends of the University = 5%
Staff Kids = 5%
Read Also: Walk of Shame: My Most Embarrassing Experience in UNN 
UNN Off Campus Accommodation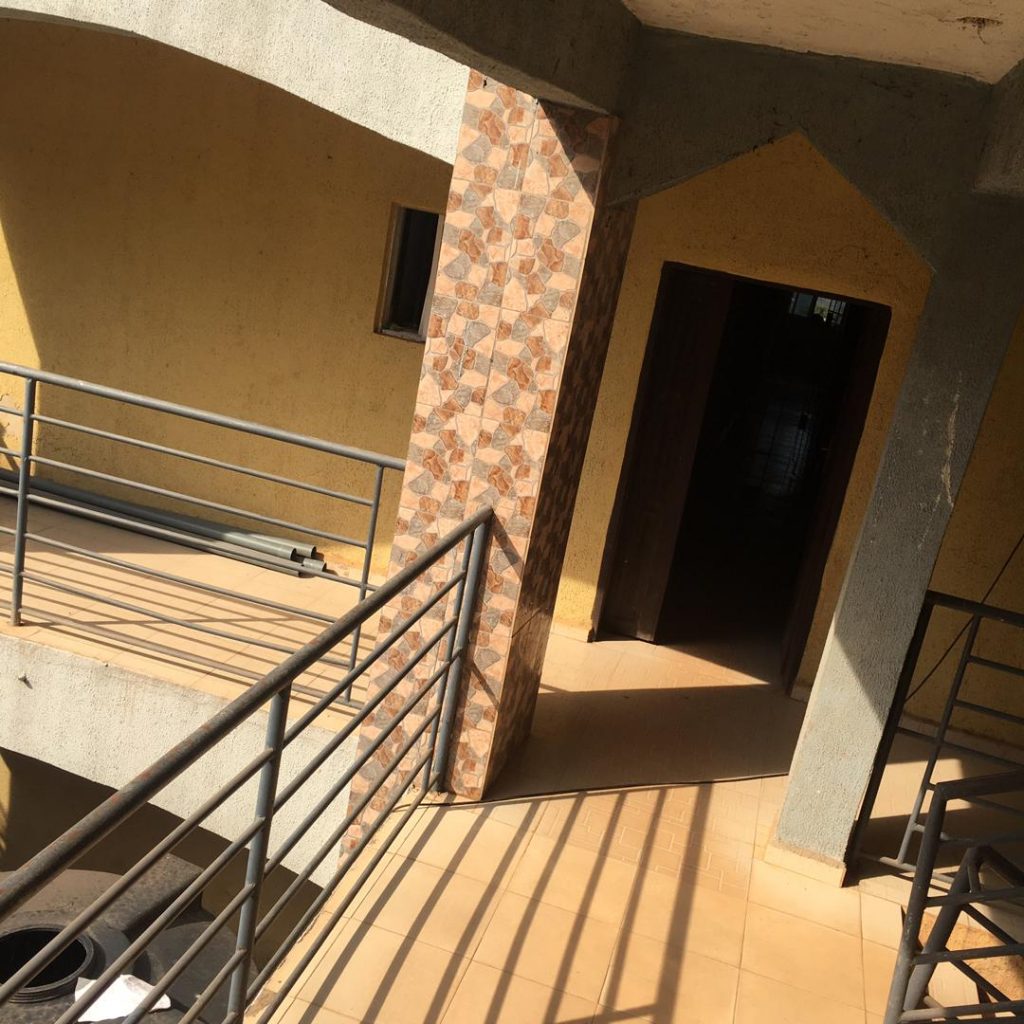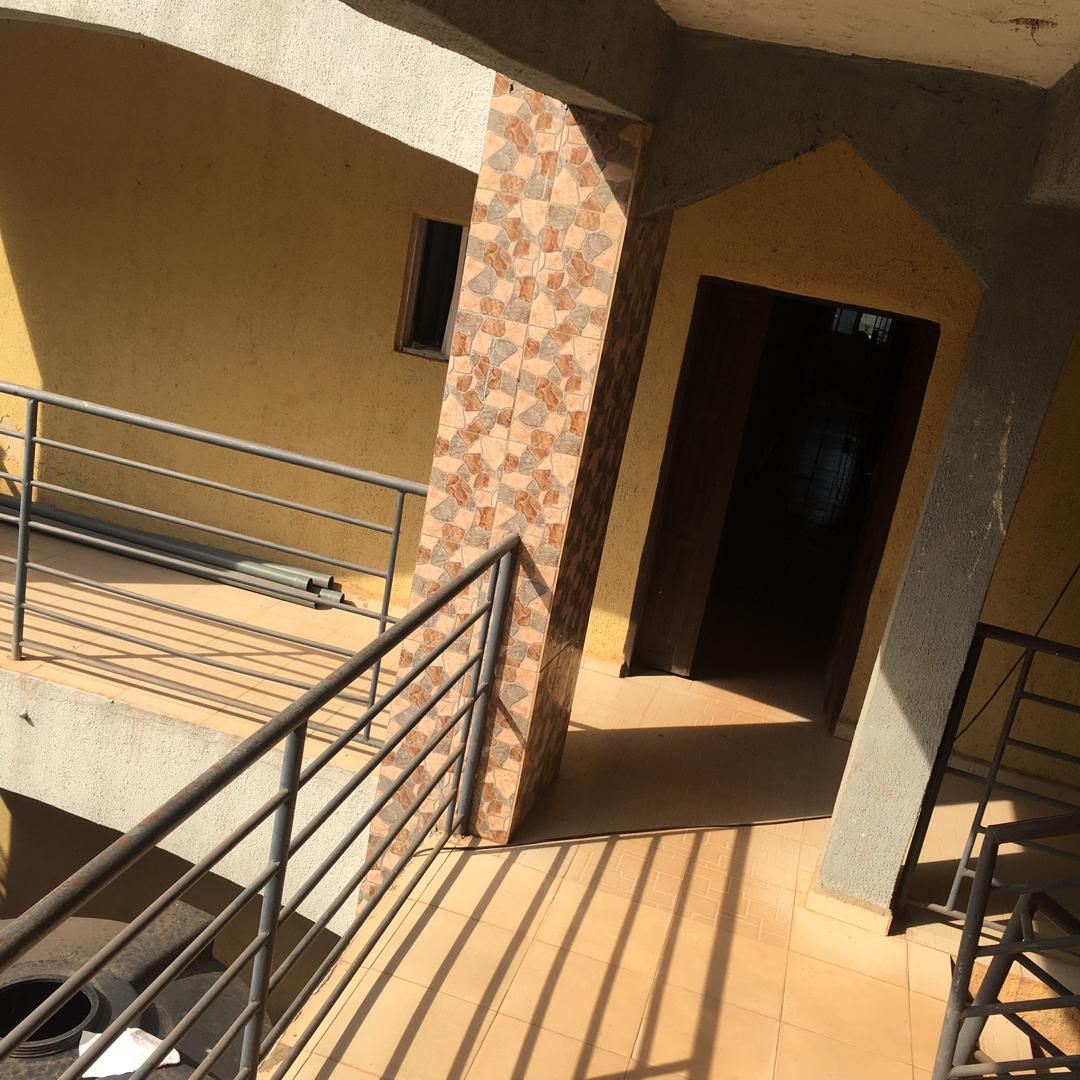 For many reasons, most students prefer to live off-campus in UNN. Advantages include; privacy, personal hygiene and comfortable study environment, etc.
The problem UNN freshers encounter is greedy house agents of lodges in UNN Nsukka. Many scammers parade themselves as house agents.
Most of these house agents are fellow students whose goal is to extort first year students. It is necessary to get a proper orientation on UNN off-campus accommodation.
Be cautious when searching for accommodation. The way to spot dubious house agents is that they are always impatient. They show you a lodge this minute and want you to transfer money to their account immediately. 
They would not allow you to make your choice.
This lodge is the best you will always hear them say.
The most important thing is to relax and make the best choice for yourself. Scammers are usually scared of parents. 
Fortunately, I can assist you to get a quality lodge off campus.
Your main question right now is where should I stay off campus at UNN.
There are four areas where students live off-campus. They are;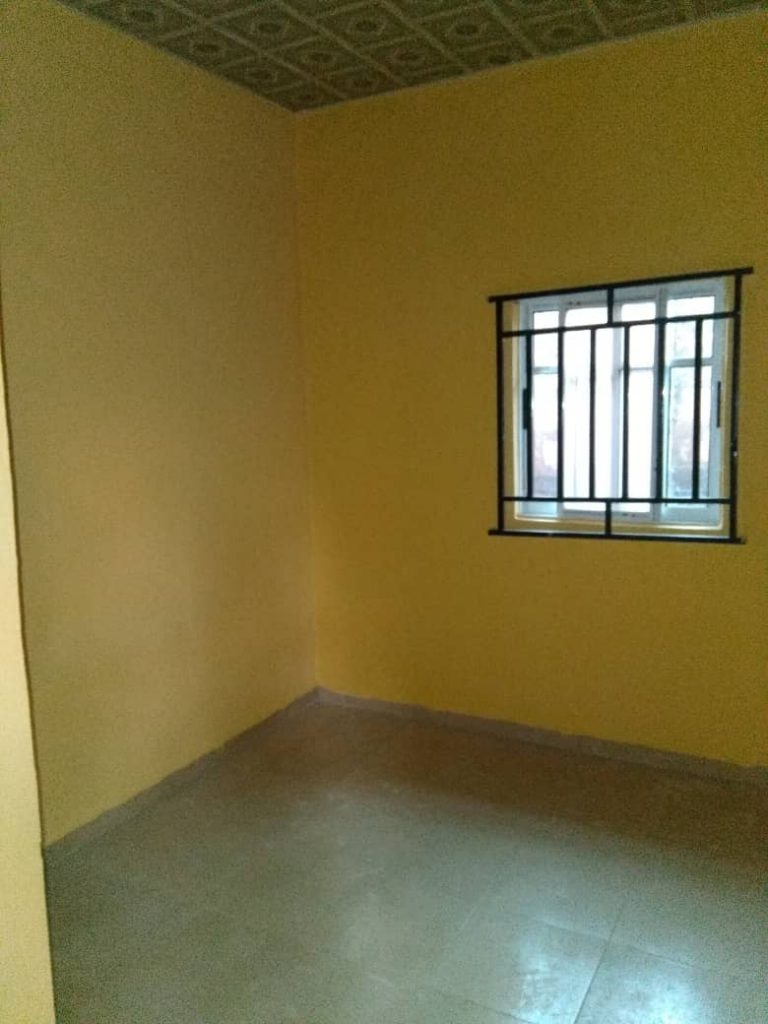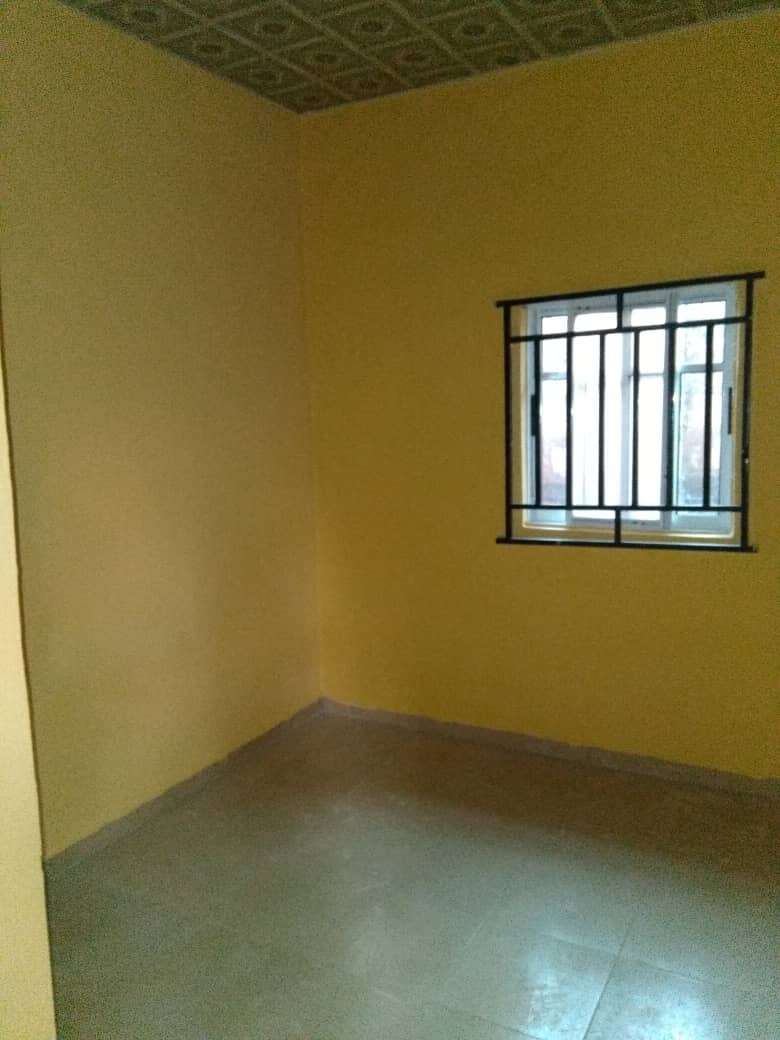 Note that self contains for rent in UNN may have a single room and toilet. No kitchen. You would have to pay more to get the kitchen package. 
UNN Hilltop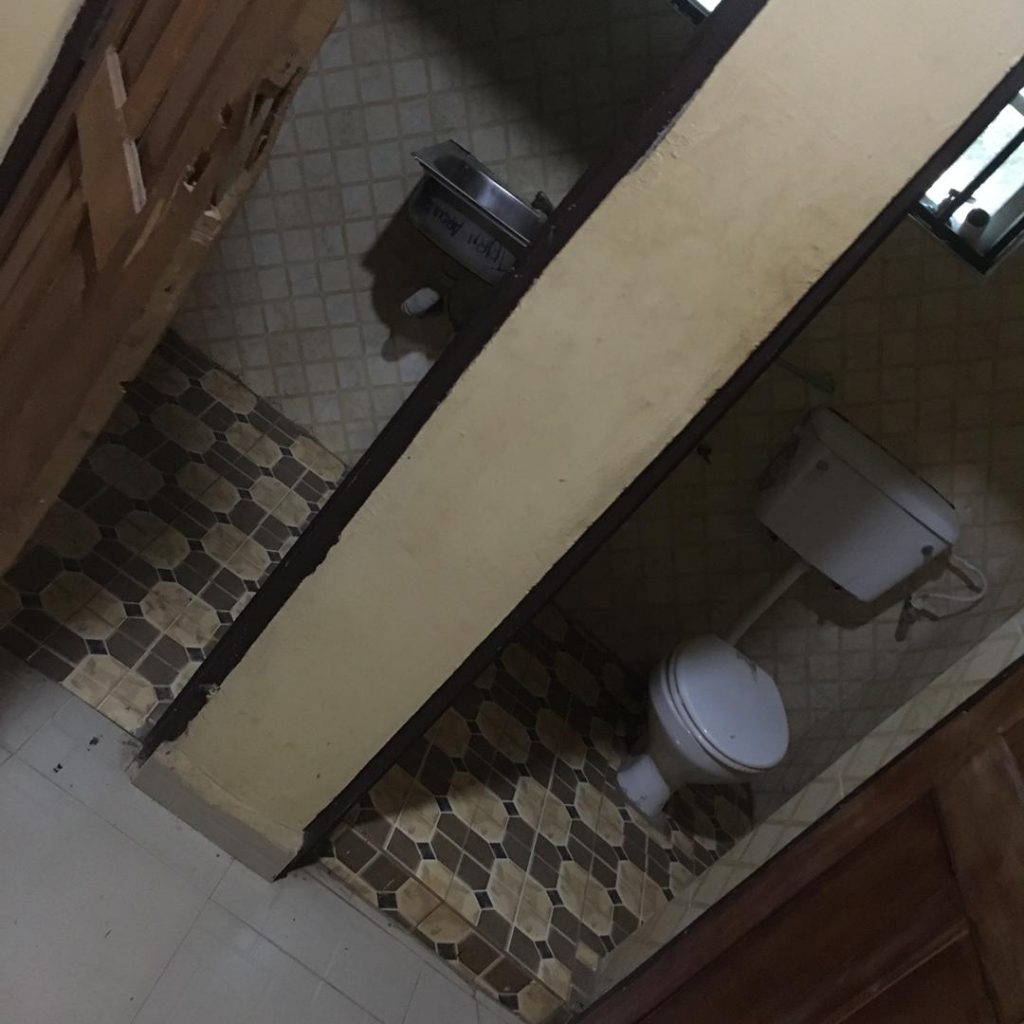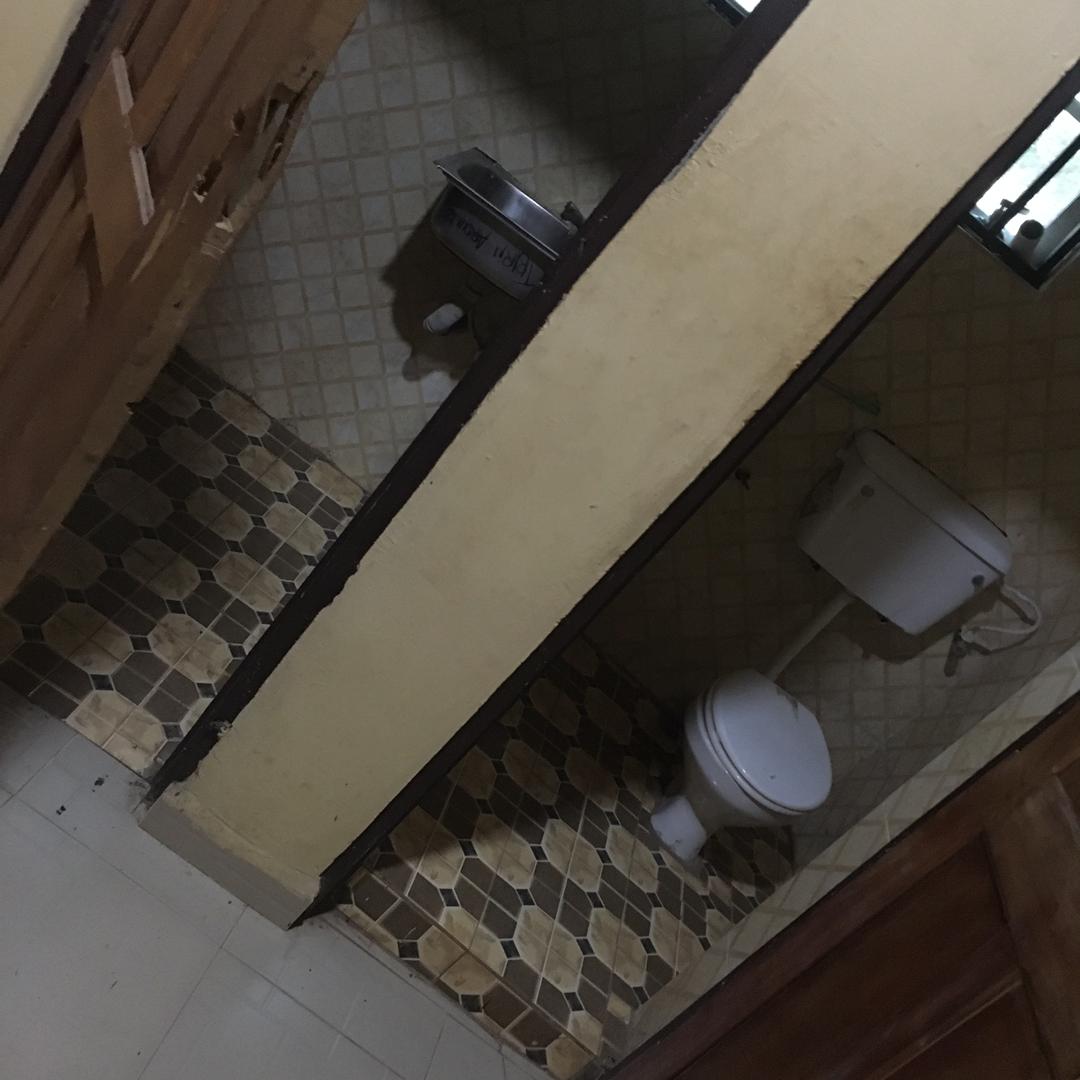 Hilltop in UNN is one of the best places to stay off-campus. It is the Dubai of UNN. The student to indigene ratio is very high compared to other locations around UNN. 
Most of the lodges here have a modern structure. The proximity to school also gives it an edge over other areas. 
Electricity is constant here. By steady electricity, I do not mean 24hours of power. Generally, electricity is not a problem in Nsukka.
Do you like the high life, a place where something is always pumping? Hilltop is the best choice for you.
Downside of Hilltop
Security is a serious concern here. The few fine boys in UNN live here. Every year, there are reported cases of shootings and cult-related activities. 
But if you are coming to study, you should not have any problem.
Lodges here are expensive compared to other locations around UNN. It is because of the modern design of the houses. So you have to pay more to get a hilltop lodge. 
As the name of the place suggests, it is on the hill. You would have to engage in exercise while returning home from school. 
Trekking is a thing here in UNN. After all, exercise is good for the body.
How Much Are Lodges in Hilltop
Self Container is usually between eighty to two hundred thousand Naira (₦80,000 – 200,000).
A single room goes for forty to eighty-five thousand Naira (₦40,00 – 85,000).
UNN Odenigwe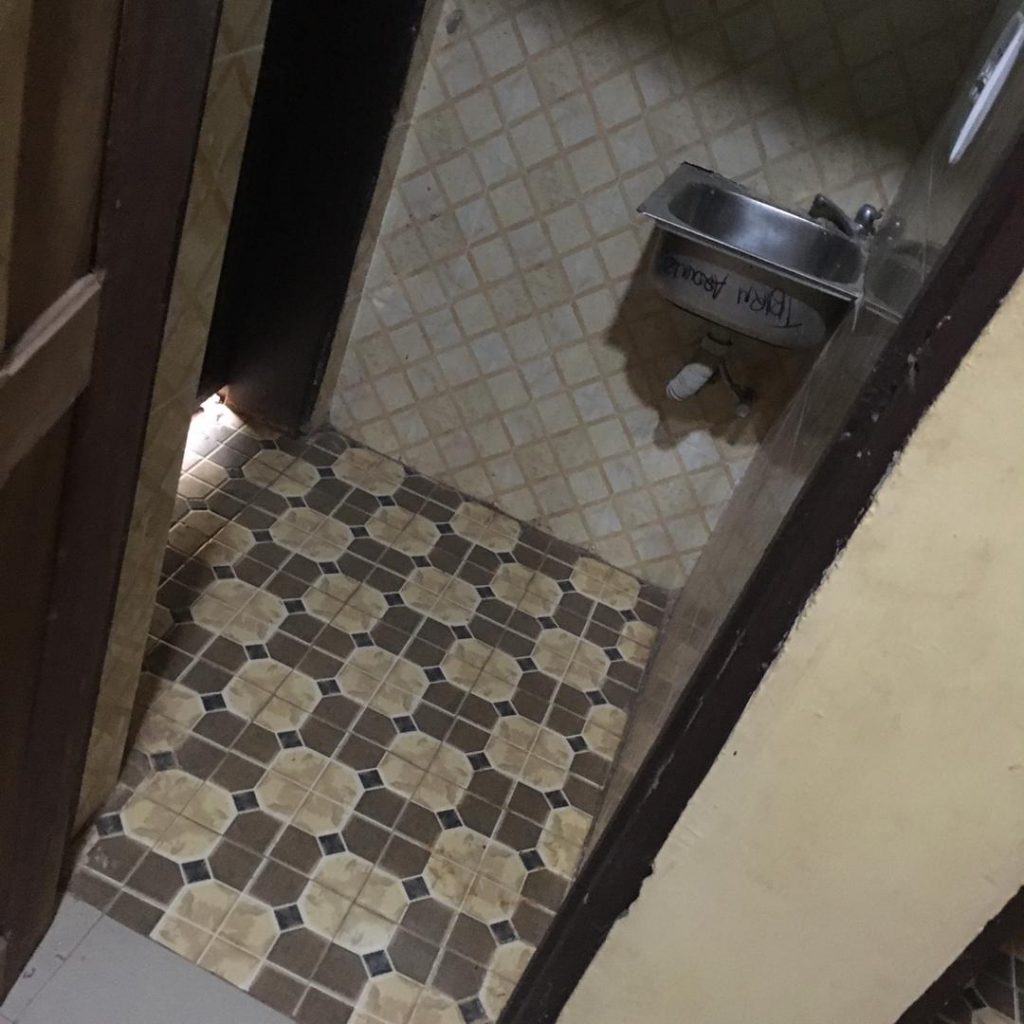 Odenigwe is like Hilltop. It has a similar environment and cost of living. The student ratio here is also high. There are new lodges here. The power supply is also okay. 
Downside
Like Hilltop, security is a bit of concern.
How Much Are Lodges in Odenigwe
Self Contain = Eighty to two hundred thousand Naira (₦80,000 – 200,000)
A Single room = Forty to seventy thousand Naira (₦40,000 – 75,000).
UNN Behind Flat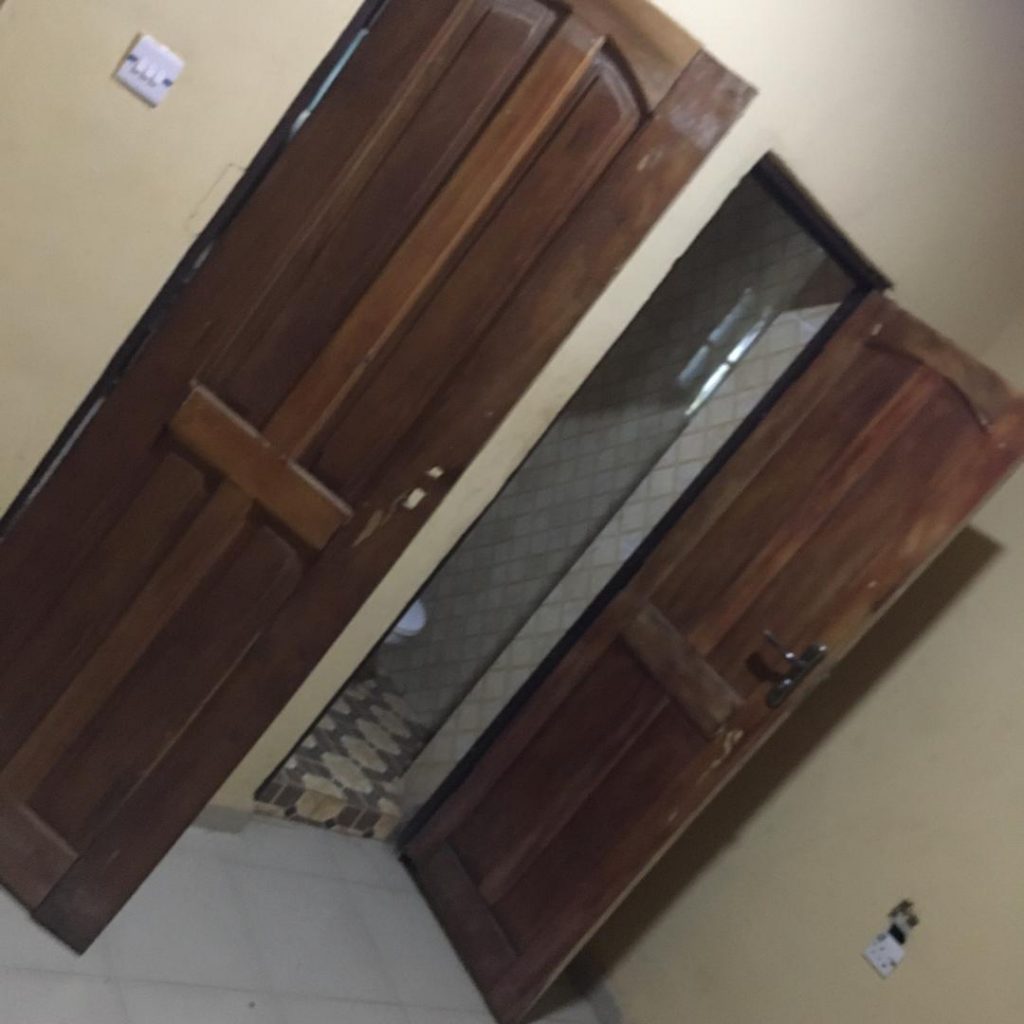 Behind flat is the area close to the boy's hostel and Akanu Ibiam stadium. There are good lodges here. 
The major problem is proximity. You have to trek some distance to get to your lecture hall.
You can always use the school shuttle to avoid walking. 
Lodges in behind flat are cheap compared to Hilltop and Odenigwe.
Security is not much of a concern in Behind flat. Nsukka is a peaceful town.
How Much Are Lodges in Behind Flat
Self Contain is between eighty to one hundred and fifty thousand Naira (₦80,00 – 150,000).
A single room behind flat is between forty to seventy-five thousand Naira (₦40,00 – 75,000).
Green House in UNN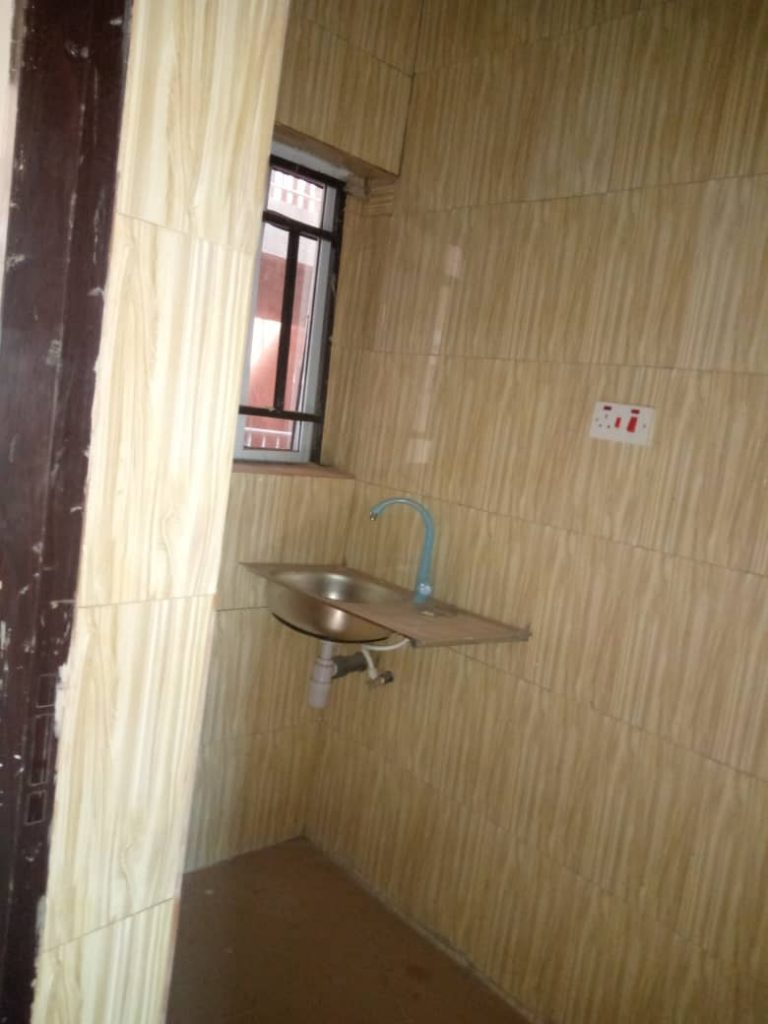 Lodges in the greenhouse are very cheap. I mean very affordable. It is the best place to find a cheap house. 
Electricity is constant in the greenhouse. The greenhouse has stable electricity more than other areas in UNN.
But, the distance to campus is a disadvantage. You can only stay here in comfort if you have a car or motorcycle. Also, few students live in this area. 
How Much Are Lodges in Green House
Self Contain in Green House is between fifty to one hundred and twenty thousand Naira (₦50,00 – 120,000).
The price for a single room apartment in Green House ranges from twenty to sixty thousand Naira (₦20,00 – 60,000).
Odim in UNN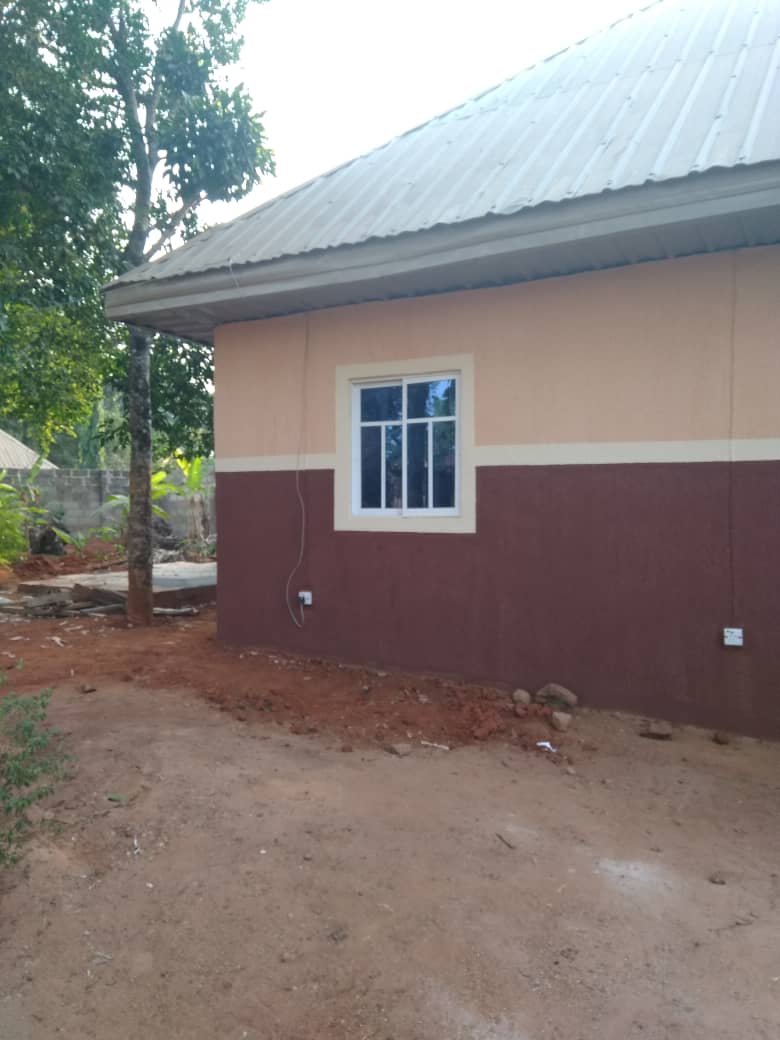 Odim is my favourite off-campus location. I'm going to be a bit partial here. I lived in Odim during my first year. So, you see why.
The indigene ratio is very high. Odim looks like a modern village. 
The crime rate in Odim is zero. You can leave your door open while you go for lectures. But don't try this.
To emphasize the security status in Odim. You can sleep with your door wide open without the fear of losing your lecture note. 
Electricity is constant in Odim. Some areas use the more constant school light. 
How Much Are Lodges in Odim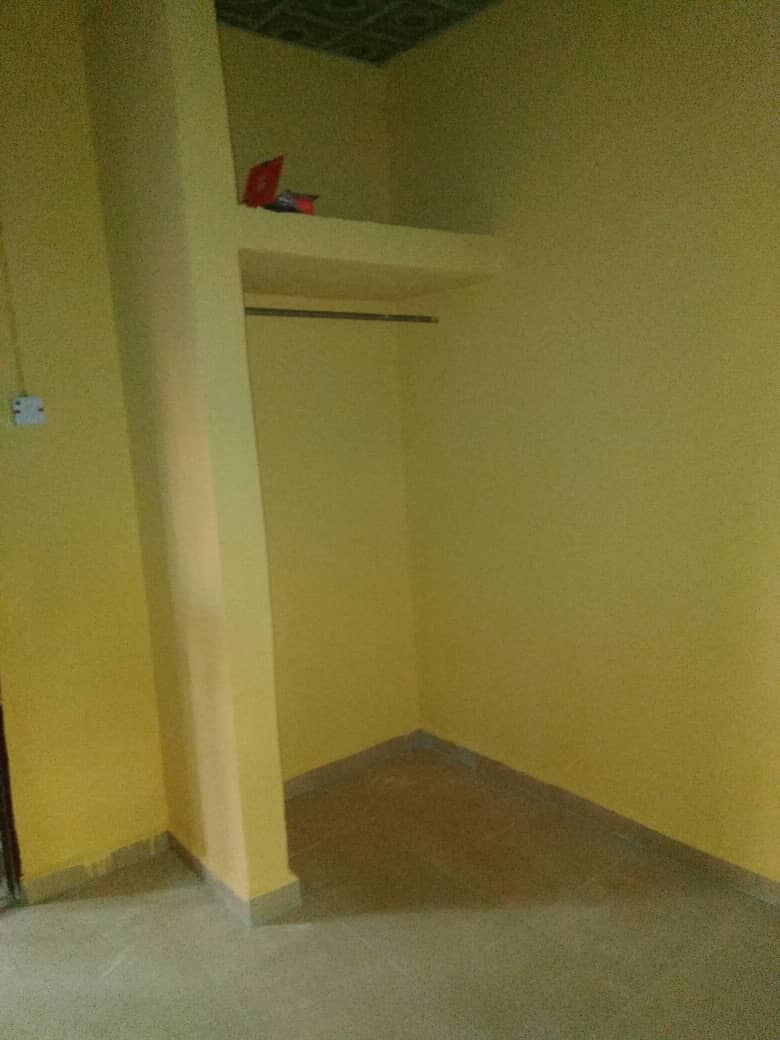 A single room in Odim costs between forty to seventy-eight thousand Naira (₦40,00 – 78,000) = 40-78k
Self contain is between sixty to one hundred and sixty thousand Naira (₦60,00 – 150,000).
Kindly note that the prices provided above are estimates. The cost of lodges varies with location. Ensure that you rent a hostel that suits your budget.
Only pay for a lodge that you have inspected yourself. Make sure to ask questions from people living in the area.
Note that many agents are going around looking for first year students to defraud. Shine your eyes.
Walking distance off-campus is walkable to lecture halls except for the greenhouse.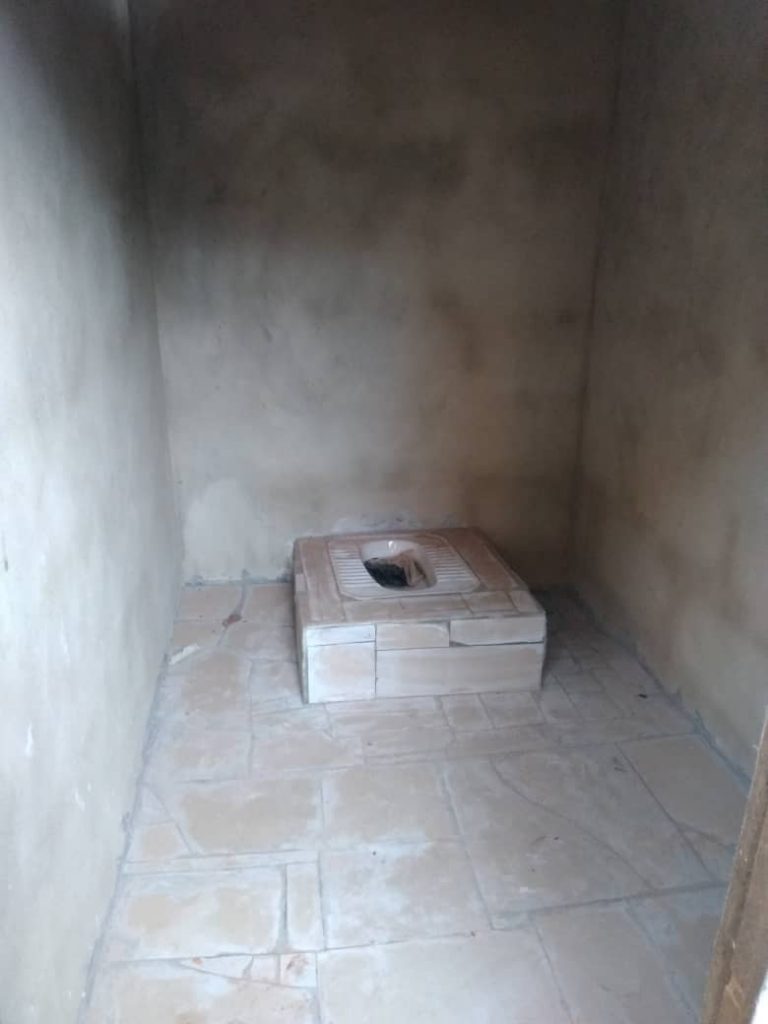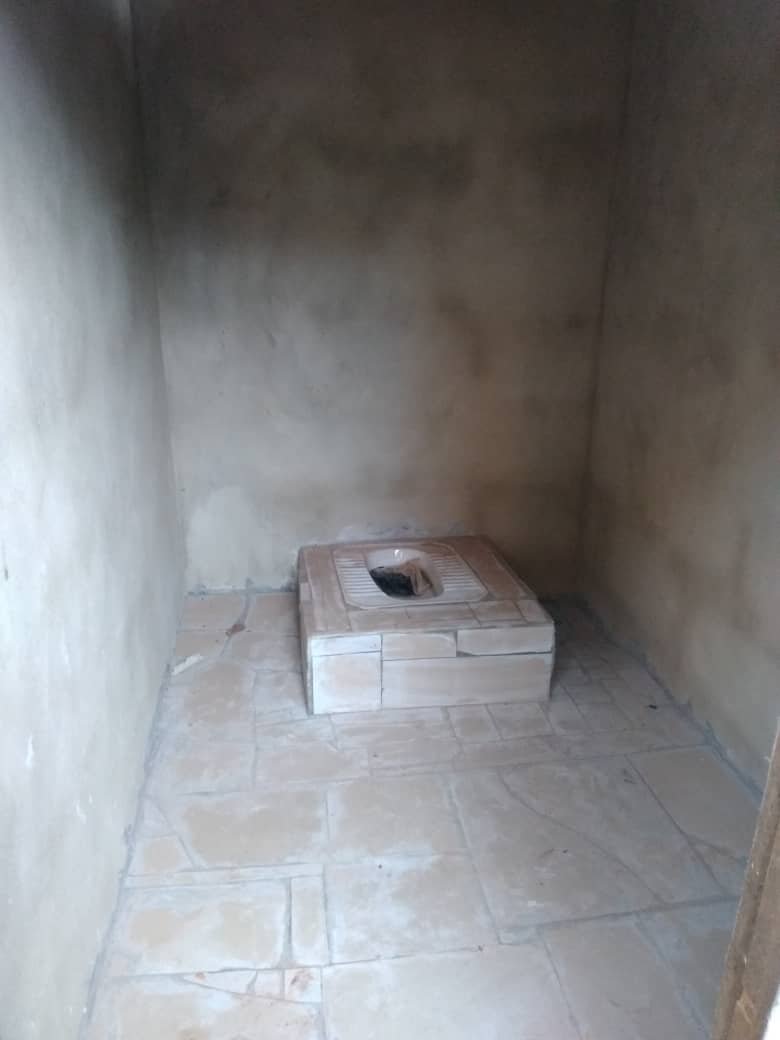 Banks in UNN
Here is the list of banks and ATM terminals at the University of Nigeria, Nsukka
First Bank Nigeria
United Bank of Africa
Fidelity Bank
Access Bank
Access Diamond Bank
UNN Microfinance Bank
FCMB ATM
Zenith Bank ATM
First Bank Nigeria
First Bank is beside the Nnamdi Azikwe library beside the UNN container. First Bank is one of the busiest banks on campus due to the fact it is in the heart of the Nsukka campus.
There are about seven ATMs in the bank that serves the University community.
United Bank of Africa
UBA is next to Fidelity bank close to Okpara and Balewa hostel
Fidelity Bank
Fidelity Bank is beside UBA bank.
Access Bank
Access bank is at the UNN campus gate. There is also an ATM terminal at the Access bank ICT building.
UNN Microfinance Bank
The bank is beside Access bank at the campus gate.
FCMB ATM
Student Multipurpose complex.
Zenith Bank ATM
It is in front of the UNN Zenith Bank ICT Building.
Note:
All the banks in UNN close by 4 pm.
Most Beautiful Buildings in UNN
Nnamdi Azikiwe Library
Faculty of Pharmaceutical Sciences (Emeritus Prof. Paul Akubue Building)
Abuja Building
UNN Administrative Block
School General Studies Building
UNN Zenith Bank ICT Building
Faculty of Biological Science Building (UNN Jimbaz)
Marlima Student Center
Restaurants in UNN
Chitis Restaurant
11:45 Restaurant and Coffee Shop
Marlima Restaurant
Student Union Building (SUB)
UNN CEC Guest House
ChefD
UNN Container
Old Carolina Restaurants and Bar
PG Refectory
Krystal's Place
Sogo Emporium Restaurants
Cheapest Guest House and Hotels in Nsukka
In case your parents need a guest house to stay at during your matriculation ceremony. Below is a list of guest houses and hotels in Nsukka. You'd need to make further inquiries to know the cost of this accommodation. 
UNN CEC Guest House
Golden Valley Hotel Nsukka
Conis Hotel
Grace Manor Hotel
New Ikenga Hotel and Resort
Jerry Marriott Hotel
Remax Hotel 
Old Carolina Hotel Nsukka 
Flemingo Suites
Ikenga Hotel
Canaan Lodge
Churches and Campus Fellowships in UNN
St. Peter's Catholic Chaplaincy, UNN
Christ Church Chapel, UNN
Ideal Life City
The Redeemed Christian Church of God
Graduate Students Fellowship, UNN
Watchman Campus Fellowship
Methodist Campus Fellowship
Redeemed Campus Fellowship (RCF)
Deeper Life Campus Fellowship (DLCF)
Nigeria Fellowship of Evangelical Students (NIFES)
Scripture Union Campus Fellowship (SUCF)
The Lord's Chosen Campus Fellowship
Nigeria Federation of Catholic Students (NFCS)
Mountain of Fire and Miracles Campus Fellowship
New Covenant Family (NCF)
Student Christian Movement (SCM)
Winners' Campus Fellowship (WCF)
Christ Ambassadors Student Outreach (CASOR)
Student Christian Union
Anglican Student Fellowship (ASF)
Fast UNN WiFi Hotspot in UNN
Princess Alexandra Auditorium
MIS
GS Building
Nnamdi Azikiwe Library basement
Zenith ICT centre
Abuja Building
Geology
UNESCO
CDeL
Social Science
Exams and Records
VC Office
---
Join my WhatsApp Group for first-year students in the departments in the UNN College of Medicine.
You will receive guidance on how to excel in your academics.
Past questions will be on the group to enable you to prepare for your exams.
Also, you will receive helpful guides when you crossover to UNEC Campus.
I would love to hear from you in the comment box. 
Ask me any questions about UNN and I would respond to you ASAP.
You can use the share button below to share this post with your friends on Facebook and WhatsApp.
Once again, congratulation on your admission to the University of Nigeria, Nsukka.
---
Related Posts