Learning lucrative and profitable handwork or digital skill in high demand abroad is necessary for Nigerians travelling abroad.
As you know, things are not all that rosy for Nigerians staying overseas. You would have to work hard and smart to survive.
You must learn high-demand skills abroad if you have the intention to travel to Canada, the USA, Europe, etc.
Developed countries do not emphasize certificates like Nigeria. Your employability depends on your level of expertise.
There is nothing like I got the job because of my uncle or other types of corrupt practices.
Nigerians who want to make money abroad must learn digital or handwork. These skills are what would give you a headstart when you get abroad.
I know family relatives who had difficulties settling abroad because of a lack of digital skills or handwork.
Another of my family member was able to succeed through her catering skills. She was able to open a big restaurant because she knew how to cook delicious Nigerian meals.
This article is on the handwork and digital skills to learn before leaving Nigeria.
Let me know in the comment section if you have any questions or need further clarification. I would love to hear from you.
Handwork to Learn Before Leaving Nigeria
Handwork is skills that require the use of hands and tools.
Learning handwork can take three (3) months to a year to reach the expert level. It depends on the type of handwork you are learning and your pace of learning.
The following is the list of handwork to learn before leaving Nigeria;
Tailoring
Plait Braid and Weave Hair
Makeup Artistry
Barbing
Electrician
Heavy Machine Operator
Phone & Laptop Repair
Auto Mechanic
Plumbing
Furniture Making
Carpentry
Welding
Construction
Cooking & Catering
Interior Decoration
Car Rewiring
Mow Flowers
Window Installation Service
Auto Body Painting
Tailoring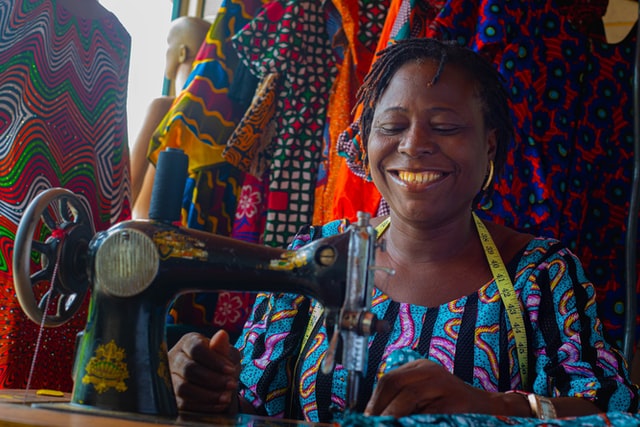 Tailoring is the most lucrative handwork in high demand abroad.
Learning how to sew dresses can give you a lot of money in any country overseas.
I watched a video where a popular Nigerian YouTuber living in Spain complained that sewing dress over there is expensive.
The amount for sewing a dress is more expensive than the price of the material itself. It is even funnier because she would have to wait about two months before it gets ready.
Nigerian tailors are in high demand overseas. There are only a few professional Nigerian tailors abroad.
Most Nigerians who live abroad sew their dresses in Nigeria before travelling oversea. They would love to contract the job to a Nigerian living in their community abroad.
Opening a tailoring shop abroad is not easy. It is not Nigeria where anyone can open a fashion shop.
In countries oversea, you would need to get the necessary certification before you can sew a dress. It means you must know how to sew like a professional.
Also, some whites like to try out Nigerian clothes. You can make money making dresses for them.
Learning Tailoring in Nigeria
Learning how to sew a dress in Nigeria can take six (6) to twelve (12) months.
There are three (3) kinds of tailoring according to gender and age;
Men Tailor
Women Tailor
Children Tailor
Sewing dress for men is more profitable. But make your choice based on your interest.
Register with a fashion store at your location. Ensure that the place sews dress with the best professional approach.
Plait Braid and Weave Hair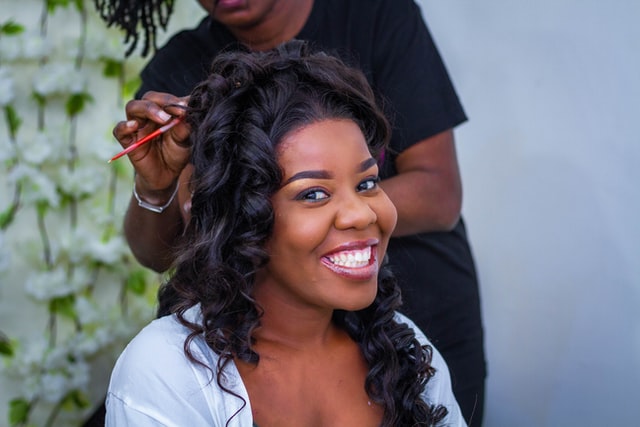 Learning how to braid and weave hair is one of the best lucrative skills for Nigerians who plan to travel abroad.
Hair stylists make lots of money making simple African braids. There are a few certified hairdressers abroad. Nigerians and Africans living abroad pay a massive amount of money to fix their hair.
As a hairdresser, you can make over $200/day by fixing braids inside your house.
Opening a hair salon is expensive abroad. But you can start with using your sitting room. Though it is not legal, you can manage it in your house.
As your income grows, you will be able to open a beauty salon.
Another perk of learning hairdressing is you would not spend money making your kid's hair.
Learning Hairdressing in Nigeria
Learning hairdressing in Nigeria can take six (6) months to a year to become a professional hairstylist.
Ensure you register to learn with the best beauty salon at your location.
It would be a plus to learn nail fixing, manicure and pedicure.
Makeup Artistry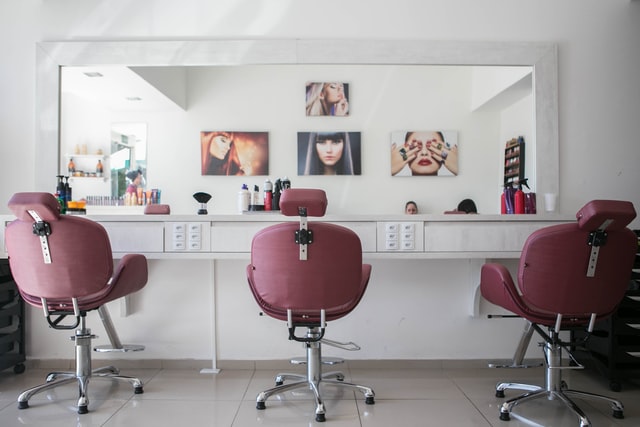 Makeup is one of the most lucrative handworks to learn in the world.
Professional makeup artists charge a large sum of money to make their clients beautiful for every occasion.
Makeup and other cosmetic products are a ritual for ladies. Many women confess they experience a higher level of confidence when they wear makeup.
Whatever country you find yourself in, ladies would need the services of a professional makeup artist.
Also, you can get employment in a professional makeup studio.
Learning Makeup in Nigeria
There are two ways to learn makeup in Nigeria;
Apprentice at a Makeup Studio
Online Tutorials
The best way to learn makeup in Nigeria is to apprentice at a makeup studio. Register with someone at your location that is a professional makeup artist.
You can enhance your makeup artistry by watching YouTube tutorials online.
Barbing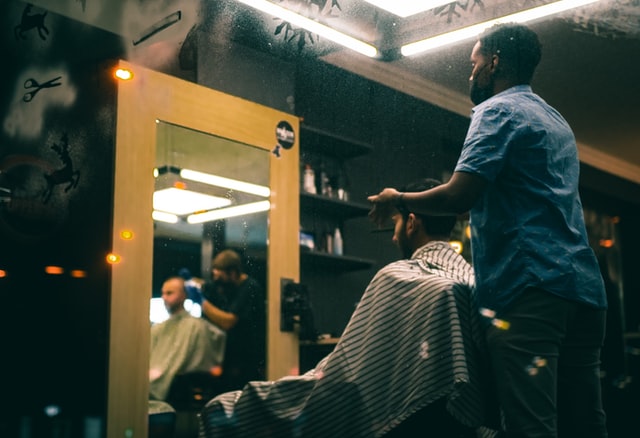 Learning how to barb hair is one of the lucrative skills for anyone planning to travel outside Nigeria.
The perfect makeup for men or women who decide to go on a low cut is a nice haircut.
As they say, a haircut increases the attractiveness and confidence of a man. Everyman in all spheres of life needs a good haircut from a professional barber.
The cost of the average haircut for men in the United States is $28.
It is easy to make a living overseas as a professional barber.
Learning how to cut hair in Nigeria can take six (6) months. Ensure you increase your expertise by learning new styles on Instagram or YouTube.
Electrician
Electric work and repairs are the best skills to learn in Nigeria for surviving abroad.
Households all over the world require the services of an electrician.
Electricians have the job descriptions for electric installation and repairs making the skill lucrative.
As an electrician, you can specialize in house wiring, installing electrical equipment, electronics repair, etc.
After learning electric work in Nigeria, you need a licence to work abroad. You need to register with the necessary regulatory bodies to practice your skill.
Put in the effort to learn electronics from the best minds in Nigeria. Nobody would tolerate any form of insufficiency leading to your job loss.
Learning electrical installation and repairs in Nigeria will take three (3) to six (6) months.
Heavy Machine Operator
The best advice for anyone going abroad to work manual labour is to learn how to operate heavy machines.
Production companies, shipment yards, companies, large industries, etc., use heavy machine vehicles.
Heavy machine vehicles lift and move large items from one location to another.
The following are the types of heavy machine vehicles you can learn how to operate;
Forklift
Reach Truck
Crane
Excavators
Swamp Bugg
You can learn how to operate heavy-duty machines and vehicles in six (6) months here in Nigeria.
Auto Mechanic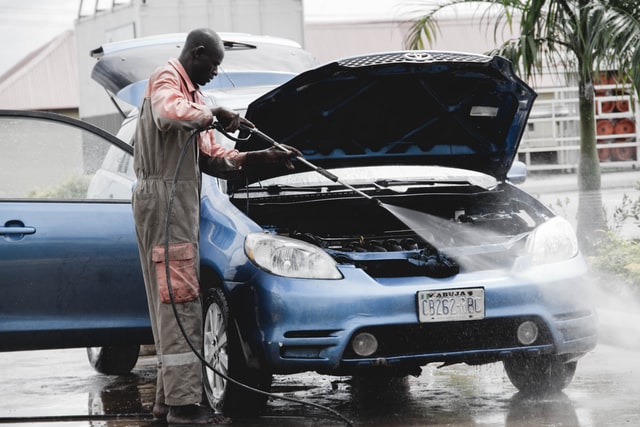 Learning auto mechanics is a good skill for Nigerians travelling abroad.
Automobile mechanics are people who repair faulty cars.
In developed economies, most people own cars, from teenagers to the working class.
Of course, these cars would develop faults and would need repair. Here is when the skill of an auto repairer is required.
Automatic Transmission engines BMW, Mercedes-Benz and Audi are the best are of specialization in automobile repair.
Learning how to repair cars will take you over one (1) in Nigeria. Also, you would need to prove your proficiency when you get abroad.
Plumbing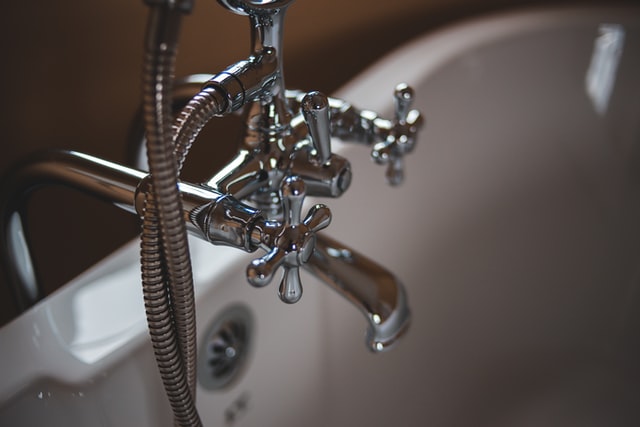 Plumbing is a lucrative skill to learn for someone planning to leave Nigeria.
Plumbers get an average of £13.9 per hour in the United Kingdom.
The services of plumbers are needed anywhere in the world. So, there will always be job opportunities for you.
Every new house requires a professional plumber to install the plumbing components.
Also, plumbers are responsible for periodic maintenance and repair of plumbing problems.
The duration for learning to plumb in Nigeria is three (3) to six (6) months.
Furniture Making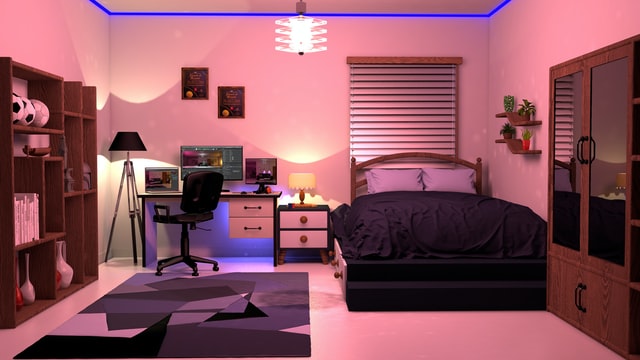 Furniture making is a lucrative skill for Nigerians planning to leave the country.
A piece of beautiful and comfy furniture is the new way for people to relax in their sitting room.
As the day goes by, there are new designs of ergonomic types of furniture. So, everyone is trying to meet up with the trends.
You will make money abroad if you are skilled in furniture making and design. There are lots of job opportunities from furniture companies overseas.'
Furniture designers in the United Kingdom make over £37,600 per year.
Carpentry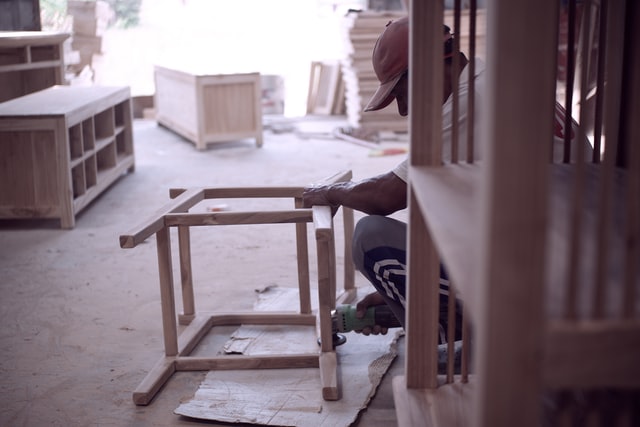 Carpentry is a recommended skill for someone who wants to travel abroad. In Canada, carpenters earn $25.03.
Carpenters make up the highest population of the single group of skilled workers in Canada.
Carpenters are people who can put together woodworks and materials to create or repair an item.
The job description of carpentry involves the installation of walls and roofing systems, cutting and repairing wood materials, etc.
The handwork has the prospect of making you money oversea.
Carpentry abroad is different from what is obtainable in Nigeria. It is not like hitting and jamming wood together.
Only skilled professional carpenters get jobs abroad. You would need certification to become a carpenter overseas.
Learning Carpentry
An apprenticeship in a furniture store is the best place to learn carpentry.
Ensure you put all of your attention on learning furniture design. You can also watch YouTube videos to learn the latest furniture designs.
Digital Skills to Learn Before Leaving Nigeria
Here is the list of digital skills to learn before leaving Nigeria;
Vlogging
Video Editing
Blogging
Graphic Design
Copy Writing
Photography
Web Design
Data Science & Analysis
Programming
Mobile App & Web Development
Affiliate Marketing
Cyber Security
Cloud Computing
Advance Excel
I have published an article on these and many other digital skills you can learn in Nigeria here.
Ensure you check out the post. Let me know if you have any questions.