There are ten (10) Undergraduate Halls of Residence in the University of Ibadan, six (6) and three (3) Halls of Residence for boys and girls only respectively.
The last one is meant for both genders and is situated at the University College Hospital (UCH) for medical students in 300, 400, 500 and 600 levels.
Below are the listed hall of residence with a number of students in each room
University of Ibadan Hall of Residence
UI Boys' Hostel
Mellanby Hall – Three (3) student per room
Tedder Hall – Three (3) student per room
Kuti Hall – Three (3) – Four (4) student per room
Sultan Bello Hall – Four (4) student per room
Great Independence Hall – Four (4) student per room
Nnamdi Azikiwe Hall – Four (4) student per room
UI Girls' Hostel
Queen Elizabeth II Hall – Four (4) – Six (6) per room
Queen Idia Hall – Four (4) – Six (6) per room
Obafemi Awolowo Hall – Four (4) per room
UI Medical Student's Hostel
University of Ibadan Halls
Here is the list of halls at the University of Ibadan (UI):
Kuti Hall
Tedder Hall
Mellanby Hall
Bello Hall
Independence Hall
Zik Hall
Queen Elizabeth Hall II
Awolowo Hall
Idia Hall
Kuti Hall (Kutites)
Hall for the small, small boys.
If you collect their biscuits, they'll start crying!
Some could even go and bring their parents to campus to come and fight you.
If you ask a Kutite to lend you his Iron. He go first call his mum/dad to confirm whether he can borrow anyone his iron.
Hall for the spoilt ajubutter children.
Tedder Hall (Tedderites)
Dem no too mature but they're nice people and very, very gentle.
They can't cook. Na their cafeteria dey collect their money.
Tedderites are used to boredom because no much fun in their hall.
They're a little bit boring. But they're naturally funny. They don't talk too much too.
Mellanby Hall (Mellanbites)
Na them dey dress fine pass. Dem like to dey, dey neat and clean.
They're lively people. Them dey have fun well. They don't really have time for girls.
Bello Hall (Bellite)
Zero fun! They're very quiet people.
They're focused only on their academics and God. Na dem dey read book pass oo. Na here pastors and alfa's plenty.
Independence Hall (Katagites)
These people ehnn, E sure for me say dem go dey copy for exam hall, the way Indy dey copy Zik culture and character ehnn, Dem wan be like Zik but dem no fit.
Indy guys are very fresh and smart but not calm. Na dem dey carry UI girls pass.
Zik Hall (Zikites)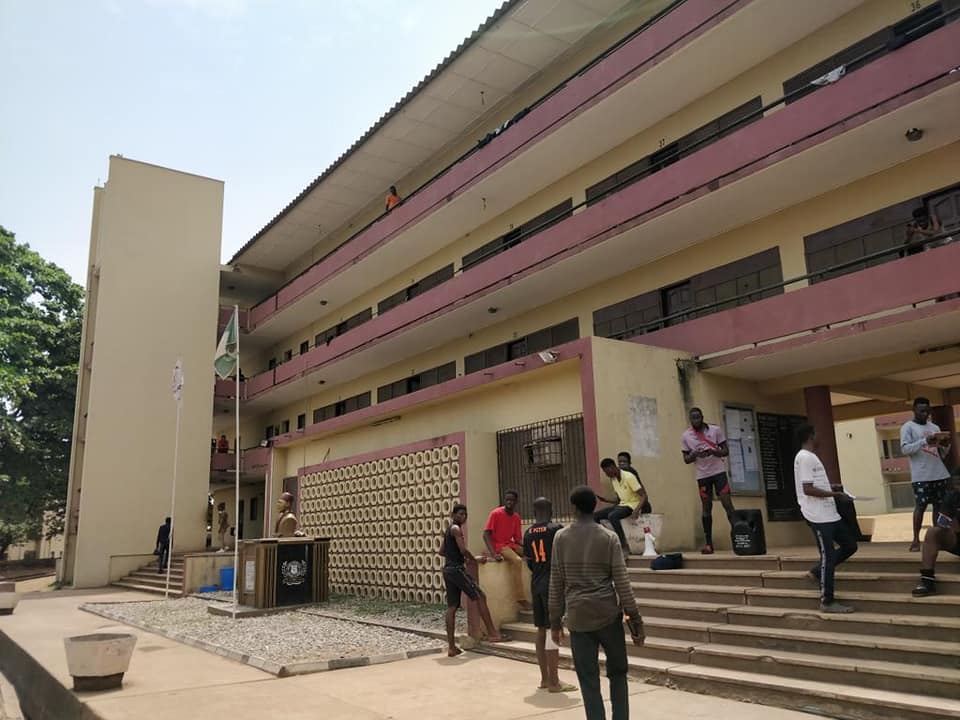 Most lively hall with most lively people in UI.
Na here comedians full pass.
Zikites sabi book oo.
Zikites dey whine!!!.
Zikites are shana, smart & intelligent.
If you wan wise for you life. Jus live for Zik.
The love between zikites strong pass UI WiFi.
Queen Elizabeth Hall II
Girls here are the female kutites.
Girls wey daddy don spoil with money and indomie.
You go see their voice wey thin. Them go come dey use fashion spec. up and down.
Na heritage Park dem dey meet guys for night. Dey romance them.
The only good thing about them is that they dress very tush! Good dressing.
Awolowo Hall
The Ladies here are very brave.
They're courageous and mature. They love guys.
Every Awoite get boyfriend. Awo girls like fun, them like to dey , dey with their guys.
Idia Hall
I'm not going to talk about them
Best Hostel in UI
Here is the list of the best hostels at the University of Ibadan (UI).
Mellanby Hall UI
Tedder Hall, UI
Queen Elizabeth II Hall, UI
---
William Oyelakin