HSE in the oil and gas sector means Health, Safety and Environment.
HSE training certificate is necessary for workers in the petroleum industry and other work environments to identify, secure and prevent hazards in the workplace.
Getting a professional HSE certificate from a reputable and accredited training institute in Nigeria will give you an edge for employment and career promotion.
OSHAacademy, NEBOSH and other training institutes in Nigeria offer the best Health, Safety and Environment programmes.
It is advisable to apply for an institute whose certificate is recognized all over the world.
This post contains the list of the best accredited HSE training providers & institutes in Nigeria.
Let me know in the comment if you have any questions or need further clarifications.
I would very much love to hear from you.
HSE Training in Oil & Gas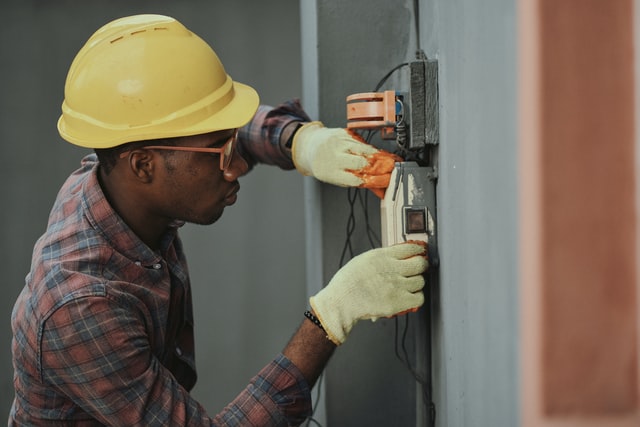 The oil and gas industry continues to expand in all areas of the world and the need for safety professionals has never been greater.
Identifying and controlling onshore and offshore oil platform hazards, reducing fatalities, injuries and illnesses, and designing effective OSH management systems specific to the oil and gas industry are essential skills to the success of organizations.
The HSE program is the best value for ambitious individuals and employers in the oil and gas industry who want to get the most out of their safety training experience.
If you have high-career goals, are passionate about the field, and want to develop the skills needed to effectively manage safety in your workplace, this program will help you get there.
Maximize potential transfer credits, earn CEUs, or prepare for other professional credentials by completing this program now
HSE Training Positions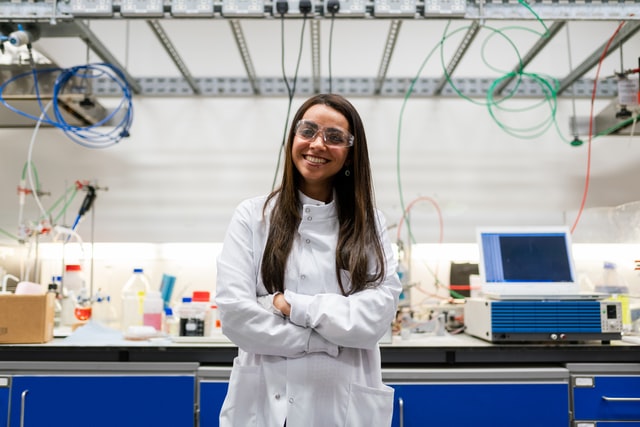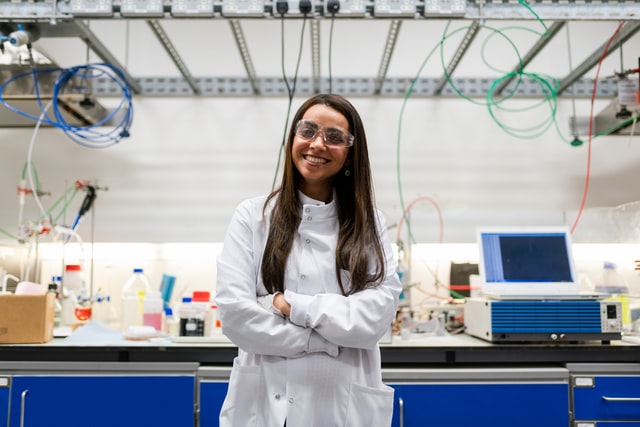 Oil & Gas Safety & Health Professional
Oil & Gas Safety & Health Manager
Oil & Gas Safety & Health Supervisor
Oil & Gas Safety & Health Specialist
Oil & Gas Safety & Health Train-the-Trainer
Best HSE Training Institute in Nigeria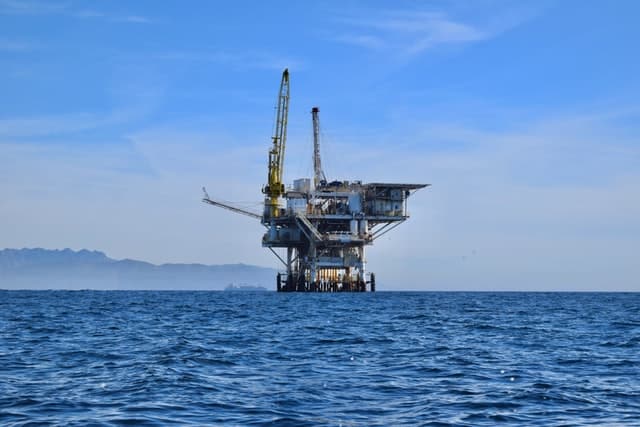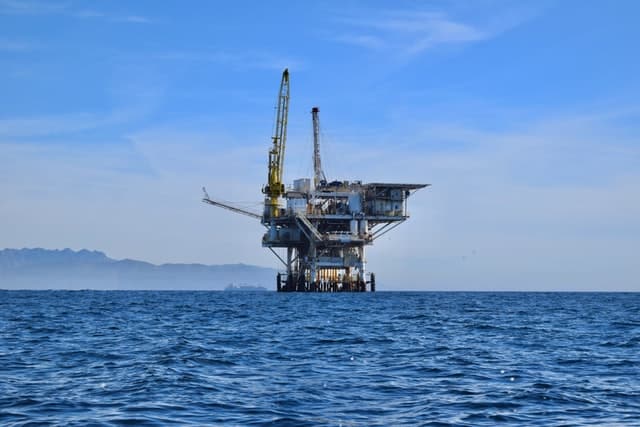 The following is the list of the best accredited Health, Safety and Environment (HSE) training institutes in Nigeria;
OSHAacademy
NEBOSH
HSE Training Institute
Federal University of Petroleum Resources Effurun
Deslog Training & Consulting Limited (DTC)
Institute of Safety Professionals of Nigeria (ISPON)
Novelle Center
Oil Train
Kafela Global Concept Ltd (KGCL)
Safeguard Resources and Technology Limited
Kevron Consulting Limited (KCL)
Absolute HSE Co. – HSE Training And Certification Institute
OSHAacademy
If you are seeking a more comprehensive training experience, then our professional programs are for you!
Each OSHAcademy program has been developed to help meet your specific training goals and is uniquely bundled with relevant courses.
Applicable to various safety roles and industries, our programs provide benefits unmatched by our competitors.
Their training programs will help any company or individual comply with OSHA training guidelines and conform to ISO 45001, ANSI/ASSE Z490.1, ANSI/AIHA Z10, and CSA Z1000 standards.
They will also help your company achieve OSHA compliance and SHARP/VPP certification.
By giving you the safety information you need in an easy-to-use and convenient format, we will empower you to make your work a safer place and protect your most important asset-you, your co-workers, and your employees.
Training Documents
Unlike other training organizations, you can access our training material and complete an OSHAcademy professional program for free.
If you would like to document your training, we offer affordable certificate package options.
Purchase a program package and you will pay less per course certificate than if you pay for each course certificate individually!
NEBOSH
The NEBOSH International General Certificate in Occupational Health and Safety (IGC) provides a broad understanding of health & safety issues and is an essential qualification for anyone working in or wanting to work in safety & health anywhere in the world.
The NEBOSH Certificate is highly respected by employers worldwide and is an essential first step for those wanting a long and successful career in HSE.
The NEBOSH IGC enables you to apply for many different health and safety jobs, such as Health & Safety Officer, Advisor, Superintendent, etc in almost any industry.
Benefits of NEBOSH International General Certificate
Boost your career prospects; NEBOSH Certificates are highly valued by employers globally
Meets the academic requirements for Technical Membership of IOSH (TechIOSH)
Entitled to Associate Membership of the IIRSM (AIIRSM)
NEBOSH Training Content
The NEBOSH International General Certificate is based on international standards and best practices.
It is made up of two units that must be completed within five years to achieve the NEBOSH International General Certificate qualification:
Unit IG1: Management of Health and Safety
Why we should manage workplace health and safety
How health and safety management systems work and what they look like
Managing risk – understanding people and processes
Health and safety monitoring and measuring
Unit IG2: Risk Assessment
Physical and psychological health
Musculoskeletal health
Chemical and biological agents
General workplace issues
Work equipment
Fire
Electricity
HSE Training Institute
HSE Training institute in Nigeria offers World Safety Organization (WSO) HSE LEVEL 1,2&3 Training.
This course will afford those who seek internationally recognized and accredited hse certifications, the opportunity to achieve their career goals in occupational health and safety.
The curriculum is rich and extensive and the delivery is quite challenging.
Moreso, it covers the relevant areas in general and advanced hse (levels 1,2,3) and compares favourably to other international hse certifications like NEBOSH, IOSH, city and guild.
Course Duration
5 Days (or 2 weekends) including the certification examination
Time: 10:00 am – 3:00pm Daily
Date: We conduct training every week from January to December
Training Schedule: Mondays – Fridays (all training centres) | Saturdays – Sundays (some training centres).
Course Outline
The course syllabus includes:
HSE LEVEL 1 PROFICIENCY
Introduction to Occupational Health and Safety
Accidents in the workplace | Accident/Incident investigation and reporting
Understanding HSE Policies, Rules and Regulations
Industrial Safety Analysis | Job Hazard Analysis (Group work/assignment)
Basic First Aid (Practical demonstration and role play)
Industrial Hygiene
Group Work and interaction
HSE LEVEL 2 PROFICIENCY
Elements of Occupational Health and Safety Management System (HSE-MS, HSG 65; OHSAS 18001; ILO-OSH 2001, HEMP, PDCA cycle, etc.)
Fire Safety | Fire Prevention and Fire fighting techniques (Practical demonstration with a fire extinguisher)
Types and uses of Personal Protective Equipment (PPE)• Risk Assessment | Disaster management strategy
Security in the workplace• Workplace hse inspection (candidates will conduct mock hse inspection at a company location)
HSE LEVEL 3 PROFICIENCY
Industrial Safety Technology and Ergonomics
Appreciate the importance of accident investigation and reporting• Environmental Management Practices (EMP, EIA, waste management, environmental pollution)• Case study of a named company and group discussion
Course Fee
₦47,000 (This covers: registration form, training course manual, refreshment, examination and three International certificates) Instalment payment is allowed.
However, payment should be completed before the candidate can seat for the certification examination.
They also give a discount for corporate organizations that register up to five delegates.
You can also enjoy the discount when you register as a group. Click here, for details and a free quote.
Deslog Training & Consulting Limited (DTC)
Deslog Training & Consulting Limited (DTC) is the training arm of Deslog Energy Services Limited, your one-stop solution for quality training, ISO certification and consultancy services,
They are excellent in what we do and our strength and continued growth lie in the quality of our certified and seasoned professional staff and management's commitment to offering industry-required courses, certifications and consultancy services that fulfil our client's requirement, ISO 9001:2015 standard and conform to local content laws.
Novelle Center
Novelle Center is a NEBOSH and IRCA accredited Center established in 2011, expanding its training solutions across Africa and major parts of Middle-East Asia.
They continue to grow each year, building on their success and in-depth knowledge of the needs of their clients.
They have a reputation for delivering training courses that meet professional standards and are of the highest educational value.
Novelle Center is proudly recognized as an ISO 9001, ISO 14001, and ISO 45001 Certified Training and Consultancy company.
Their team of tutors has outstanding credentials and experience in course delivery complemented by practical and industry experience.
Oil Train
Oil Train Is an indigenous limited liability company that offers quality Training, certifications and other oil and gas-related services.
They have our corporate office and training outlet spread across Nigeria states and we also conduct training and services in clients' chosen venues.
They are linked with many key Organizations in the Oil and Gas Industry ranging from the International Standard Organization ISO, OPITO, IOSH, OSHA, and ABS.
They are so member renowned organizations like LEEA, IADC, and BSI.
Oil Train HSE Training
General HSE course comprises the Level 1, and 2 levels of HSE, it introduces students to the compliance level of HSE and certifies them to be HSE competent.
After this course, students will obtain the HSE General certificate from Oil and Gas Training Institute No2 most recognized Training Institute in Nigeria. HSE (safety) training will hold in Lagos and Port Harcourt as scheduled.
Kafela Global Concept Ltd (KGCL)
Kafela Global Concept Ltd ( KGCL ) is an accredited Training organisation Centre with IOSH, AOFA, British Safety Council and NEBOSH – the world-recognized HSQE Awarding and Certifying bodies.
We are Health, Safety Quality and Environmental expert. Kafela Global Concept Ltd ( KGCL ) helps Organisations solve their Health, Quality, Training, Safety & Environmental problems.
Who needs this certification training?
NEBOSH IGC is suitable for everyone from young graduates of any profession, to field supervisors, executive and management staff, both internal auditors and lead auditors, project leaders and anyone who is career driven.
You don't require any previous exposure to safety to excel in this certification course as NEBOSH IGC provides you with the foundational knowledge in health and safety.
Kevron Consulting Limited (KCL)
Kevron Consulting Limited (KCL) is a Quality, Health, Safety, Security Environmental (QHSSE) consultancy and Training Company offering services to clients anywhere in the world covering:
Environmental and Sustainability Management
Project Safety Management
Strategic Safety Management
Asset Safety Management
Research and Publication
Manpower Recruitment
QHSSE Documentation
Procurement
Floor Markings and Signage
Security Services
QHSSE Training
Their QHSSE division is led by a Chartered Safety and Health Practitioner (CMIOSH) and they assist clients in developing, managing and delivering QHSSE services across multiple sectors.