The housing and real estate industries are among the most profitable in the world.
Considering the widespread interest in luxury apartments, almost everyone would jump at the chance to live in such a setting.
Anyone who finds success in this field is very fortunate. One of the reasons why people speak a lot about the real estate market is because of its supposed resistance to recession.
Even though the world economy has been falling apart, this industry has been robust and has made investors a lot of money.
That's probably because providing a safe place to live is a requirement, and real estate is where that need is met.
The growing need for homes and places of work is especially problematic in megacities like Lagos, which are home to many people and economic hubs.
Therefore, it is unsurprising that many individuals want to become real estate agents in Nigeria.
Can you see yourself as a successful real estate agent who makes a name for themselves by showing customers around luxurious homes? If so, a job as a real estate agent may be ideal for you.
But you have no prior professional experience to speak of?
This post will go through the steps you must take to become a real estate agent without experience.
The Real Estate Industry in Nigeria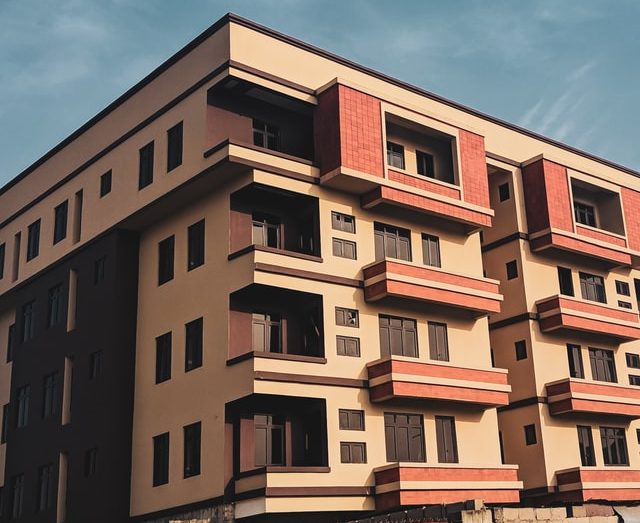 Real estate is one of Nigeria's most profitable businesses, so it significantly affects the country's GDP.
The real estate sector deals with the planning, building, and marketing of commercial and residential properties.
Real estate agents, or realtors, facilitate transactions between buyers and sellers in the real estate market, even though investors play a significant role in the market to make a profit.
Real estate agents help individuals, corporations, and institutional investors buy, sell, and lease buildings.
Nigeria's real estate market is growing because more people are moving to cities, and the country's middle class is growing.
The government has also played a part in bolstering the sector through initiatives like the Federal Mortgage Bank of Nigeria and the Nigerian Mortgage Refinance Company, which work to make mortgages and home purchases more accessible to the general public.
But there are problems along the way, like a lack of cheap housing and regulations that aren't good enough.
Despite this, the sector is predicted to expand more in the years ahead.
The real estate market in Nigeria has increased over the last several decades, and new construction projects appear almost daily.
So, it's clear that a career as a real estate agent, if pursued with dedication and focus, can make a big difference in a person's finances, quality of life, and professional network.
How to Become a House & Real Estate Agent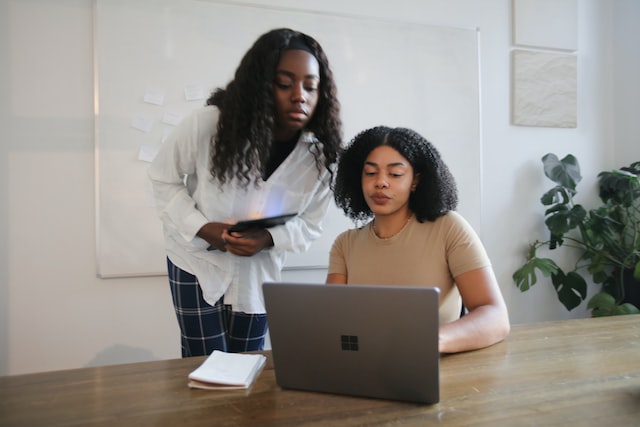 You may wonder how to become a house and real estate agent without any prior expertise. Your capacity to interact with others is, first and foremost, a crucial qualification.
These abilities will make getting the clients you want much more accessible. You'll also have an advantage if you're good at organizing things.
This is because you must regularly explore and sift through properties to get the best offer.
If you want to get into the housing and real estate sectors in Nigeria but don't have any experience, here's what you need to do:
Get Trained
Register Your Business/Get a License
Build Your Network
Create a Good Resume
Generation of Leads
1. Get Trained
Although most people interested in this field are currently enrolled in or have previously completed degrees that have nothing to do with real estate, the standard recommendation is to enroll in university and study estate management. By no means is that the end of them.
You should take a course or program to learn the basics of the real estate business and the skills you'll need to succeed in the field.
Also, it's a good idea to take real estate classes at a reputable school or work for a well-known company that offers training since this will give you access to insider information.
One of the primary goals of these courses is to help you become a better communicator, which will benefit you in your dealings with real estate agents, brokers, buyers, and sellers.
You will also be given more information about how the Nigerian real estate market is doing now.
2. Register Your Business/Get a License
If you are not a recognized commercial firm with a license to do business, none of the above will help you.
As a result, significant transactions requiring paperwork and legal papers will pass you by.
To get started, you must register with the CAC (Corporate Affairs Commission).
Agents with valid licenses can legally work for buyers and sellers in real estate deals. Before getting a license, house and real estate agents in Nigeria must undergo a training program and pass a test.
In many states, getting a real estate license is required. Many real estate groups offer training courses covering market research, negotiation, and state laws.
After finishing a real estate course, you may sit for the licensure test in your state.
Getting a real estate license doesn't require any prior work experience in the field. After you've passed the test, you can submit an application to your state for a permit.
The cost of real estate licenses varies from state to state.
3. Build Your Network
Knowing other experts in your field, like contractors, architects, and other agents, can help you open doors and find new opportunities.
When starting in real estate, having a limited circle of contacts is common.
As a newcomer to the field, you should prioritize building your network so you can get more clients and find new opportunities.
You can meet experienced real estate professionals at events like conferences, seminars, and conventions where people meet and talk to each other.
Discussing your plans to become a house and real estate agent at such events can lead to helpful advice and, in some cases, a job offer.
4. Create a Good Resume
You'll need a resume to show prospective employers if you want to work for a real estate firm.
But it can be hard to make a good resume if you don't have any professional experience in the field.
The solution is simple: Put your energy into developing your abilities and furthering your knowledge.
You can use this to your advantage while pursuing a real estate agent position.
A functional resume puts your skills and professional goals ahead of your employment history.
With this format, you can focus where it belongs: on the talents and achievements most relevant to the real estate job you're applying for.
You can also talk about your relevant accomplishments and any jobs you've had in the past where you showed the skills needed to be successful in real estate.
5. Generation of Leads
As a real estate agent, you need to be able to find new clients if you want to do well.
After all, without buyers and sellers, there would be no transactions and, by extension, no commissions.
One of the most common ways to network and find new clients in the real estate industry is through a sphere of influence (SOI) strategy.
It is a way to find new leads that uses your current network of friends, acquaintances, classmates, business partners, social connections, etc.
Use the internet, social media, and other advertising methods to get your name out there and in front of prospective customers.
You'll have no trouble finding work if you make yourself known, gain people's trust, and make connections.
Therefore, to expand your SOI, a typical day for you would involve meeting and talking to numerous people, handing out business cards, exchanging contact details, and filing away contact information.
It's essential to stay in touch with the individuals you meet after your initial conversation has ended, whether by phone calls, emails, snail mail, or text messages.
This increases the likelihood that people will recall your name in the future. Most people will buy, sell, or rent a home at some point. This means that everyone you meet is a potential client.
Conclusion
If you're prepared to put in the time and effort for research and marketing, you may become a real estate agent even if you don't have any prior expertise.
This is particularly true for residential property.
Remember that being a successful real estate agent requires time and work and that following these steps will ensure you become a qualified real estate agent.
Let me know if you have any questions or need further clarification. I would love to assist you.
You can watch my videos on the Studentship YouTube Channel by clicking here.
Join my Facebook Group or Like my Facebook Page for more interactive discussions.