Becoming a gift card vendor in Nigeria can be an excellent way to earn additional income or start your own business.
Giving gift cards in Nigeria as a token of appreciation to friends, family, and business associates are gaining popularity.
If you look carefully, you may have seen some salespersons on your Twitter feed or your WhatsApp status.
Finding a friendly approach to exchanging gift cards can be challenging.
So if you want to trade gift cards for cash, you should be careful because of how the transaction works.
This guide will discuss the steps you need to take to become a gift card vendor in Nigeria.
Gift Card Vendor Business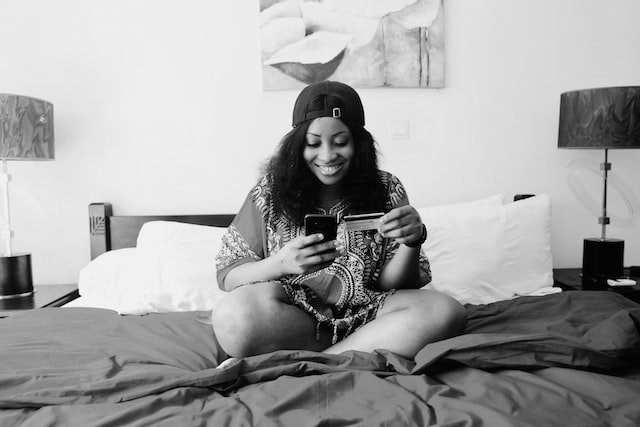 Gift cards are similar to prepaid debit cards in that the recipient may use the card to buy products and services directly from the business that issued the card.
Electronic gift cards are offered by the majority of the best online retailers nowadays.
These businesses preload the cards with a certain amount the cardholders may spend at their convenience.
The term "gift card" comes from the common practice of giving such cards to friends and family members as gifts.
Therefore, instead of buying someone a specific item, you may provide them with a gift card that they can use to purchase anything they like.
Gift cards are available with a wide range of predetermined balances.
As a result, Amazon offers gift cards in various amounts (fifty dollars, one hundred dollars, etc.).
You may often choose between two distinct sorts of gift cards. There are two types of gift cards:
Open-loop
Closed-loop.
One gift card is an "open-loop" card, which may be used at any merchant that accepts that particular card type.
Gift cards that are "closed-loop" may only be used at the original retailer.
How To Become a Gift Card Vendor in Nigeria
To become a gift card vendor in Nigeria, you will need to follow these steps:
Research the Market
Secure Funding
Find Suppliers
Develop a Marketing Strategy
Develop a Marketing Strategy
1. Research the Market
Researching the gift card industry in Nigeria is the first step toward becoming a gift card vendor.
Find out how popular gift cards are in Nigeria, the various gift card types, and the companies and people who are likely to buy them.
Research the gift card offerings, prices, and target demographics of competing Nigerian vendors.
This can help you gauge the level of competition and determine the steps you should take to set yourself apart.
Take part in Nigerian trade shows and events about gift cards to learn about new gift card products and meet potential business partners.
See what kinds of gift cards are sold and at what rates by visiting online markets like Amazon, Jumia, and Konga.
Gain some insight into what it takes to succeed in today's fiercely competitive internet industry.
2. Secure Funding
The next thing you'll need is enough money to buy gift cards in bulk from vendors.
Using your funds as startup capital is a simple option. Consider your savings, investments, and any other liquid assets you may own.
Borrowing money is another way to meet financial needs. A personal loan from a bank or credit union and a business loan from a lender specializing in financing small businesses may all fit into this category.
Now is the time to approach investors for financial backing. People close to you who have faith in your company plan and are prepared to invest in it in return for a cut of future earnings are examples of such investors.
It is essential to have a thorough business plan outlining your organization's strategy, expected financials, target market, and rivals before contacting any of the above funding options.
You may use this to show investors and lenders that your company plan is well thought out and will likely be successful.
3. Find Suppliers
Finding a reliable supplier in Nigeria might be hard if you want to sell gift cards.
But if you go about it correctly, you may track down a vendor who will sell you premium gift cards at a reasonable price.
One of the best ways to find a supplier is to talk to other vendors in the same industry.
Ask them how good the services were from the vendors they've used in the past and if they would recommend them.
You may also search online for Nigerian gift card suppliers. You should seek vendors with a history of success in the gift card industry.
One excellent strategy to locate vendors for your gift card company is to visit trade shows and exhibits.
You can meet with several vendors, examine their products, and negotiate prices in person.
After finding a provider, you can negotiate pricing, delivery times, and payment methods. Doing so will help guarantee you the lowest price.
A successful gift card business in Nigeria can be launched by following these guidelines and locating a supplier that can deliver high-quality cards at affordable prices.
If you set up a website and social media profiles for your business, you'll sell more gift cards and get more clients.
4. Create a Website and Social Media Presence
If you set up a website and social media profiles for your business, you'll sell more gift cards and get more clients.
A website or online store where clients can buy gift cards is highly recommended.
Customers will appreciate the convenience of paying for gift cards with a credit card or other electronic method.
Choosing a domain name and hosting provider is the first step in setting up a website to sell gift cards online.
You could use a website builder like Wix or Squarespace or hire a web developer. Insist that your website is simple to use and navigate.
Make sure to include your site's gift card categories, prices, and ordering processes.
You'll need an e-commerce platform to sell gift cards from your website.
Customers may now buy gift cards digitally and use their bank account or credit card to pay.
Making your online presence on sites like Facebook, Instagram, and Twitter is just as important as launching a website.
You can advertise your gift cards through these channels and reach new consumers.
Once your website and social media profiles are set up, you can start telling people about them.
Online marketing strategies can include sharing social media updates, letting people know about special deals, and running contests.
5. Develop a Marketing Strategy
You need a marketing strategy to get the word out about your gift card business and bring in new clients.
As a last step, advertising your company to potential clients is essential. You can bring in customers by promoting in print publications and building a social media presence.
The process includes market research, funding, finding a reliable supplier, building an online presence, advertising the business to potential customers, and offering discounts and sales.
To advertise your company and engage with clients, you need to have a presence on social media sites like Facebook, Instagram, and Twitter.
Share updates about your business, gift card offers, and special offers through various channels.
Make a customer-loyalty program to increase your business's retention rate. Customers who purchase many gift cards should be rewarded in some way.
Build a program that rewards clients for telling their friends to do business with you.
Provide rewards for consumers that bring in new business, such as low prices or free products.
You may successfully advertise your gift card company and get new clients by following these steps.
Remember that marketing is an ongoing process; try different approaches and fine-tune the ones that become successful.
Conclusion
In conclusion, selling gift cards in Nigeria is a competitive but potentially lucrative industry.
The process includes researching the market, getting funding, finding a reliable supplier, building a web presence, and advertising the business to potential customers.
With hard work and the right plan, you can start a gift card vending company in Nigeria that does well.
Always try to give your customers the best options at the best prices by staying on top of market trends. In the long run, this will help your business remain competitive and successful.
Let me know if you have any questions or need further clarification. I would love to assist you.
You can watch my videos on the Studentship YouTube Channel by clicking here.
Join my Facebook Group or Like my Facebook Page for more interactive discussions.