Are you a Nigerian desiring to study in an African country with a standard educational system with no strikes? Then, Ghana is probably your best option.
The Ghanaian educational system is recognised worldwide, and you don't need to take breaks while studying because of continuous strikes.
Ghana is also a beautiful country with many places to explore, and you will indeed have a surreal student experience.
If you hope to study in Ghana, you should keep reading this post.
Here, I will show you all required to study in Ghana as a Nigerian.
Let me know in the comment if you have any questions or need further clarification. I would love to hear from you.
Studying in Ghana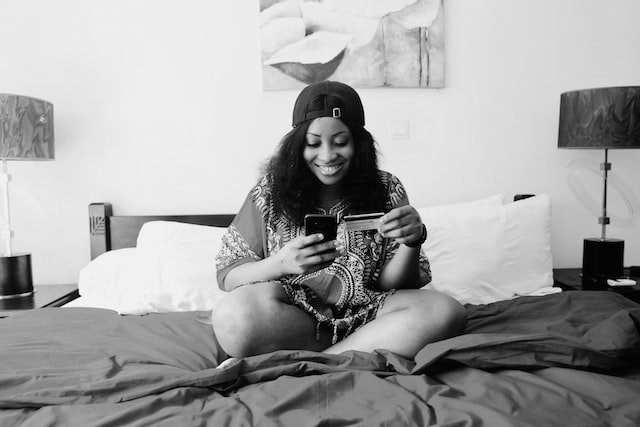 It would be best to choose a Ghanaian university over a Nigerian one for many reasons.
The following are the benefits of studying in Ghana:
No Strikes
Unlike Nigeria, Ghanaian universities rarely go on strike. It is because before things get out of hand, the university leadership would have sought ways to handle issues and make peace with the staff.
Nigerian students who wish to study in Ghana can rest assured that the stated duration of completing their program will remain so.
So, if you want to pursue a four (4) year course in Ghana, it cannot extend to five (5) years or more, no matter the circumstance.
English is Widely Spoken
Ghana has several indigenous languages common to its people, especially the Akan language.
However, English remains the official language despite being a multilingual country.
So, courses are usually taught in English, and you can easily communicate with your lecturers and peers.
There is no language barrier outside the classroom, as you can understand what the natives say since they speak English.
Easy Admission Process
In Nigeria, you must take the JAMB exam before you can be admitted to any higher education.
However, so many Nigerians have written the exam countless times with no hopes of admission to their desired university.
If you wish to study in Ghana, throw all your JAMB past questions as they are irrelevant to Ghanaian education.
The only required exam you need for your admission process is the WASSCE result.
Your admission will succeed if you have good grades in your WAEC result.
International Recognition
Ghanaian degrees are rapidly gaining international recognition in various countries.
It is because the government of Ghana places a high value on education and ensures that the universities offer quality education.
Most universities have a conducive environment suitable for learning and well-equipped faculties with advanced facilities.
There are several accredited institutions, so you can be sure that your degree will never be a waste in the future.
Great Lifestyle
Studying in Ghana would allow you to explore the country's rich culture.
You get to try out special meals such as Wanke, Banku, Ghanaian jollof rice etc.
You can also visit national parks, castles, beaches, crocodile ponds and other exciting places.
The people there are also welcoming and fun to be with, so you would quickly adapt to the culture.
If you had no social life in Nigeria, your social life in Ghana could increase from 0 to 100 quickly!
Ghana Study Requirements for Nigerians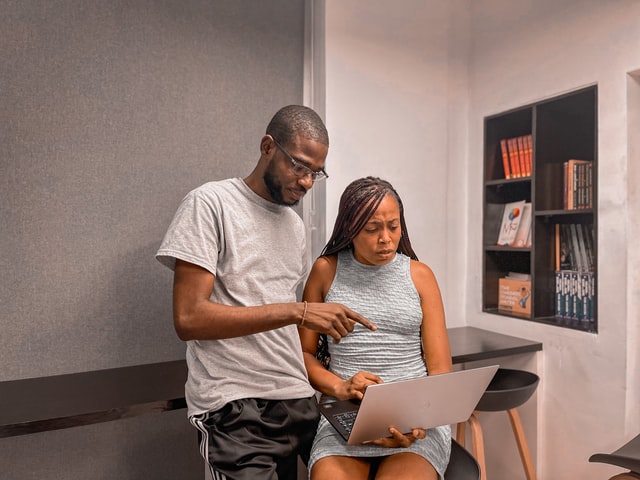 Generally, Nigerians can travel to Ghana without getting a visa for short-stay visits because of Ghana's visa-exempt policy for ECOWAS citizens.
However, if you exceed a maximum period of three (3) months, then you need to get a student visa.
The following are the requirements necessary to obtain a Ghanaian student visa:
International Passport
Passport Photographs
Ghanaian Visa Application Form
Visa Payment Receipt
Yellow Fever Vaccination Card
Proof of Financial Ability
Proof of Accommodation
Flight Itinerary
International Passport
Nigerian students need to get a valid passport that must still be valid for at least six (6) months after they leave Ghana.
This passport must have at least one blank page where the visa would be placed and must be signed by the applicant.
Passport Photographs
You are required to present two passport photographs taken within the last three months.
The photos must have plain backgrounds, a neutral facial expression, and no head covering or accessories.
Ghanaian Visa Application Form
You must fill out the application form online with the correct information.
Remember to read the instructions carefully to prevent making unnecessary mistakes.
After completing the form, print it out, sign it and make photocopies if needed.
Also, the signature on your application form must be the same as your passport.
Visa Payment Receipt
You must provide proof that you have paid the necessary visa application fees.
Hence, you should submit a copy of the bank payment transaction slip.
Note that the embassy does not accept collective payments, so you should make an individual payment for each application.
Yellow Fever Vaccination Card
Nigerians must be vaccinated to prevent yellow fever for at least ten (10) days before travelling to Ghana.
You must prove you have been immunised by presenting a yellow fever vaccination card.
Proof of Financial Ability
You are to provide proof that you are financially capable of catering for your needs once you arrive in the country.
You may provide bank statements for the past three months to prove this.
If you are studying in Ghana on scholarship, you should provide your scholarship letter.
Proof of Accommodation
You must submit proof that you have a place to stay when you travel to the country.
It could be hotel reservation receipts or your hostel receipts if you have booked a space in your university's hall of residence.
Flight Itinerary
You should provide your travel itinerary, which should indicate the airline, flight booking, arrival and departure date, etc.
Ghana Admission Requirements for Nigerians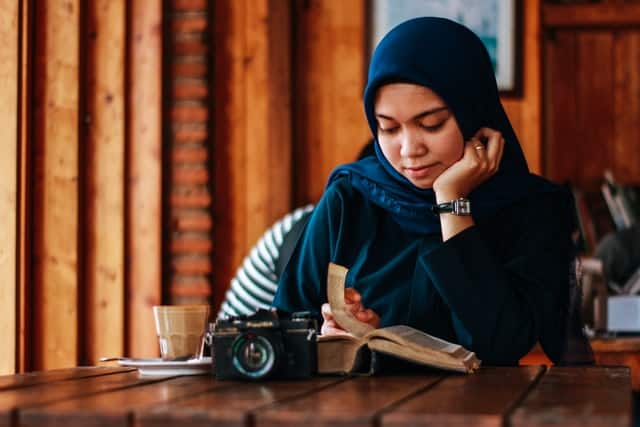 The following are the Ghana admission requirements for Nigerian students;
WAEC Result
Admission Form
Age Requirement
Cut-off Points
WAEC Result
Your WAEC result is the gateway to securing your admission into Ghanaian higher institutions.
As earlier noted, you don't need your JAMB result to be admitted into the university in Ghana; you don't need to write any other entrance exams to be admitted.
Also, getting good grades is essential to be considered for admission to your desired course.
It would help if you also had the subject combination for your chosen course.
Mathematics, English Language, and Social Studies (for non-science students) or Integrated Science (for science students) are compulsory subjects.
Admission Form
Every university has an admission form for prospective students to complete before being considered.
This form is usually filled out online on the university's portal.
Depending on the university, you may need to pay a fee before filling out the form.
Age Requirement
Most universities in Ghana have age requirements for admission.
For instance, the University of Ghana requires students aged sixteen (16) and above to be considered for admission.
Any student below the stipulated age would not be considered.
Cut-off Points
Like in Nigeria, universities in Ghana usually have cut-off points for each course.
Any student who does not meet the required cut-off mark for a particular course will not be considered for the course.
At best, the student would be given another course to study.
Ghanaian Student Visa Application Guide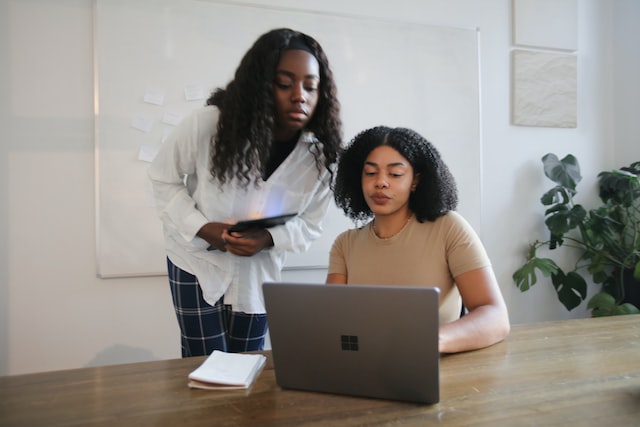 The following steps will guide you in applying for a Ghanaian visa:
Fill out the visa application form online. Remember to answer the pre-qualification section correctly.
Print out the Ghana visa application form and sign it.
Pay your visa fees in cash at the visa application centre or online.
Submit your Visa Pack to the nearest application centre. Your visa pack includes all the documents required for your visa application, including your passport.
Top Universities in Ghana for Nigerians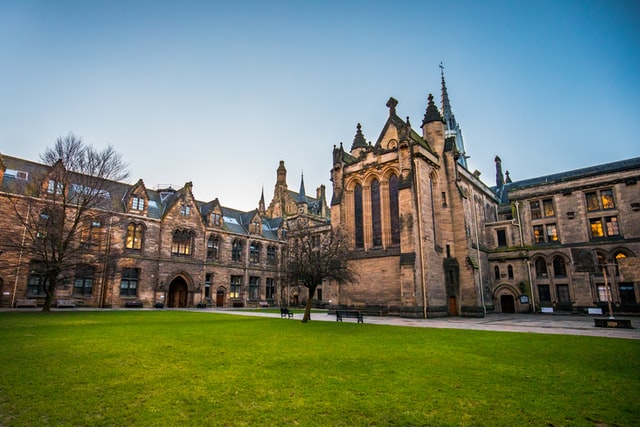 University of Ghana
Kwame Nkrumah University of Science and Technology
University of Cape Coast
Ashesi University
Valley View University
University of Education, Winneba
Regent University College of Science and Technology
Conclusion
Ghana is a good study destination for Nigerians seeking to study in a peaceful and prosperous African country.
The educational system in Ghana is better than in Nigeria in several aspects. For instance, there are no strikes.
If you have been seeking Ghanaian study requirements for Nigerians, then I believe this article has been of help to you.
Let me know if you have any questions or need further clarification. I would love to assist you.
You can watch my videos on the Studentship YouTube Channel by clicking here.
Join my Facebook Group or Like my Facebook Page for more interactive discussions.