Have you been looking for a profitable business in Nigeria?
Starting a school should be taken into consideration. If you are looking to start a nursery, primary and secondary school in Nigeria, don't panic.
This article will give you a detailed guide on how to start a nursery, primary and secondary school in Nigeria.
The sole purpose of this article is to bring how to start a nursery, primary and secondary school in Nigeria in full clarity or simplicity to you.
As Nigeria is increasing in numeral strength, that is how children are being reproduced daily.
This gives rise to the registration of a child in schools. If you happen to own one, your financial status will increase. Building a school is a very lucrative business.
Nigerian Educational System
Before we go further, let's look into how Nursery, primary and secondary schools came into existence in Nigeria.
A short account of how the school came into existence
Before colonization, education was stimulated among the people of the ethnic groups. The main aspect of education available in those days was vocational education.
Pre-primary education (nursery) was founded by Robert Owen in 1816 to help children to get their entire ability developed.
Methodist mission ascertained the first primary school in the 19th century in the border town of Bagagry. Now located to Topo. But the old building is still there. Other schools were founded as well after it was founded.
Nursery of Infant Church was the name of the school. It was established in 1843. It became St. Thomas Anglican nursery, primarily secondary school. 
Let's talk about how the school began in the North.
In the North, Islamic education was acceptable. It was ratified by highly enlightened Islamic intellectuals. Since the interest of western education was to convert 'pagans to Christianity, it took much time before Northerners welcome western education.
In 1865, the Anglican Missionary ascertained the Bishop Crowther LGA in Lokoja, Kogi state.
No one can tell if it was a prosperous endeavour since not much was discussed concerning the school.
As a result of reluctant attendance to missionary education; the colonial government decided to establish a government primary school in Lagos for the Muslim students. This school was accepted to be the first government school in Nigeria.
We have three types of education, which includes:
Traditional Education
Islamic Education
Western Education
Traditional Education
Traditional Education is the education for classes of students who are receivers of the information taught by their teachers. It focuses on teaching cultural values.
Islamic Education
Islamic Education is the education for Muslims. They make actions or efforts to educate themselves.  It focuses on making them fulfil their duties and obligations to Allah and humanity.
Western Education
Western Education is the education for the Westerners. It focuses on modernizing people's social life via science and the advancement of technology.
This article is focused on Western Education. 
Education is the process of acquiring abilities, knowledge, values, etc through teaching and learning especially in schools. Western Education was encouraged.
Now let's look at the structure of schools.
Structure of Schools in Nigeria
Nigeria uses a systematic structure of the 6-3-3-4 education formula. This means;
Six (6) years in Primary School
Three (3) years in Junior Secondary School
Three (3) years in Senior Secondary School
Four (4) years in the Tertiary Institution (University)
So many subjects are taught in primary schools such as English Studies, Mathematics, Christian Religious Studies (for the Christian students) or Islamic studies (for the Muslim students), Science subjects, Social studies, and one of the three indigenous languages like Igbo, Hausa, Yoruba.
Some of the subjects that as offered by most private primary schools are French, creative arts, and computer science.
Taking of Common Entrance Examination to qualify for entry into federal or State secondary schools was introduced.
Secondary school started when CMS Grammer school was established. It was founded in June 1859.
A private school founded by the Church Missionary Society. Since then secondary school has been in existence.
Schools are still using the systematic structure to date.
Having known how the school came into existence, tertiary institutions were excluded. Let's look into the main topic.
Requirements to Start a School in Nigeria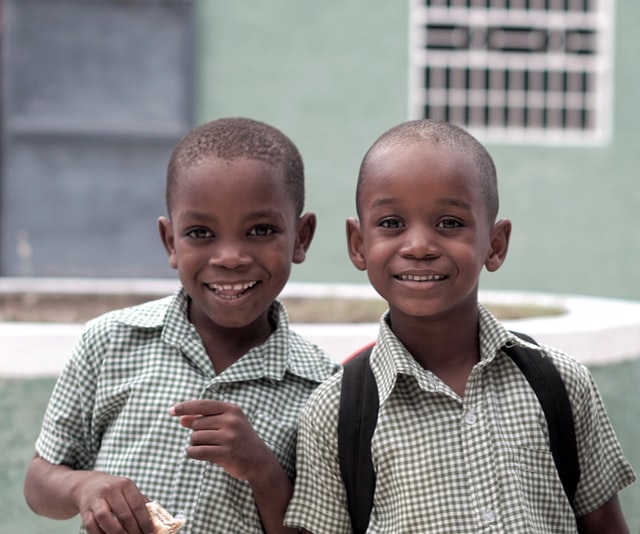 The following are the requirements to start a nursery, primary and secondary school in Nigeria;
Planning
Financial Capacity
School Location
Purpose of The School
Government Policies
All this should be considered before starting school.
Planning
Establishing a school in Nigeria isn't a day job.
Sufficient planning is a vital tool. You should be able to know why you want to start up a school. Consider the risk attached to it.
Starting a school with the sole aim of earning income immediately should be erased from your memory.
There are so many efforts to render to start up a school.
Financial Capacity
If you are not financially capable, forget about starting a school.
It's either you take a loan from banks or a friend to start up, or you use your own money you saved. You need to finance your school.
The more attractive your school becomes, the more pupils and students are getting attracted.
You need to erect a beautiful school building, have so many school infrastructures, pay your teachers, etc before your school becomes standardized. All these require money.
School Location
Where your school is situated matters a lot.
Once your school is erected where the parents dislike sending their children to school, where there is poor income in the community, and where the pupils and students prefer making money without seeing the four walls of school buildings, you will see that your school won't be populated as expected.
The location of the school should be considered before the commencement of a school.
Purpose of The School
Starting a school without a purpose is a very bad omen. You have to employ a certain direction which you would like to take your school along.
The purpose of school is to make sure that any ward being admitted into your school improves in all positive areas of life. In academic, social life, God's fearing, raising future leaders with portfolio, etc.
Once all these are not achieved, the purpose of the school is not achieved.
Allowing the children to misbehave in school just to get money is not crucial.
Government Policies
The need for starting a nursery and primary school is higher especially now that the government is giving lesser priority to the nursery, primary and secondary schools in Nigeria with the nonchalance of the government school authorities.
The overall perception of the general public is that the quality of education of private schools is better compared to the government.
This is because of poor infrastructure and the inability to pay teachers in some government schools.
Each parent strives to send her child to a private school because they believe it is well facilitated. This is why so many government teachers send their children to private schools.
How to Run a Private School Successfully in Nigeria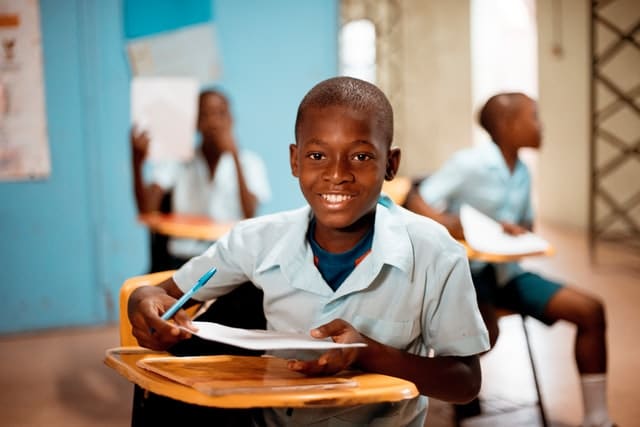 Below are detailed ways how to start a nursery, a primary and secondary school successfully in Nigeria;
Purchase or Lease Land
Build A Standard School Facility
Select The Name of Your School
Design A Beautiful School Uniform
Choose A School Motto and Logo
Adequate Infrastructure and Social Amenities
Employment of Qualified Staff
Register Your School with The Nigerian Government
Choose an Academic Curriculum
Be Competent Enough to Own a School
Purchase or Lease Land
Purchase or lease land and build it or buy or rent a comfortable building comfortable for school services.
Like I said earlier, location is a vital tool to consider when starting up a school.
Once you get a good location, purchase or rent land and build on it or buy or rent a safe building comfortable for school services.
A school shouldn't be built in a noisy area in order not to disrupt the learning process or cause distraction in your school.
Go for the one you can afford. If your school fees are cheap, look for a cheaper land or building to buy and vice versa.
Don't spend so much on the land or building. But don't buy in a non-residential neighbourhood. It scares parents away from registering their child to your school.
Prices of land differ from place to place. They are sites that can be bought without selling all your properties.
Check a conducive place to site your school. It's very necessary.
Build A Standard School Facility
Nursery, the primary and secondary school requires a very large land in order not to compress your pupils/students.
In erecting a building for students provided that secondary school is added to the section of your school, build a comfortable class.
The building space for only nursery, primary and secondary school should be large enough to accommodate many numbers of pupils/students. Don't economize building space for it is very unhealthy.
Make sure it is safe and to support the necessary equipment or laboratories like computer laboratory, science laboratory, music room, playground just to mention but few.
Make sure that the classrooms are large, facilitative, and well airy.
Select The Name of Your School
Choosing an attractive name matters a lot. Don't go for an awful name.
Choose a memorable name. Name of school adds numerical strength of a school.
Use unique, short, and catchy names like "God's Favour Academy."   
Parents who want to be favoured by God in all ways will like to enrol their children in your school.
Choose a name your school alone bears to avoid names issues in the future.
Design A Beautiful School Uniform
Children are attracted by beautiful things.
To admit more students, design a catchy uniform. Select perfect colour combination. Sew a nice style. Make it unique. Go for the best style.
Don't select dull colours or choose outdated styles.
A beautiful school uniform has its way of attracting children to your school.
Choose A School Motto and Logo
In a school, especially a nursery, primary and secondary school. Your school motto and logo are very necessary.
Go for the motor that has something to do with education. Like " Citadel of excellence". That motto is enough to attract students to your school.
In logo selection, hire a graphic designer to create a logo for you which the school name.
Adequate Infrastructure and Social Amenities
Reasons parents keep changing the school of their children is because of this.
Parents and guardians are looking for schools with adequate infrastructure and social amenities.
Once your school has all that, your school will be growing.
School Facilities
The following are examples of infrastructure and social amenities needed in your school:
Boards or marker sheets
Books
Chalks or markers
Desks and chairs
Charts
Test books with assorted authors and versions
Television
Computers
Electricity
Playing equipment
Science apparatus
Working tools
Sports field, etc
If your school can provide all these, you are on the right track.
Employment of Qualified Staff
Any school without qualified teachers doesn't grow.
Teachers who don't have a narrow view of the subject matter transfer the poison to the students. It affects the intellectual development of the pupils/ students.
Go for certified and effective teachers. Their efforts send signals to the community that built your school. When they teach well, the students then testify at home.
Employ well-to-do teachers not half-baked.
School Staff
The following are examples of staff you can employ in your school:
Teachers
Receptionist
Secretary
Security guards
Cleaners
Bursar
Librarian
Caterer
Clerk
Nurse
Councellor
Bus driver
Sport Coach, etc.
Getting qualified and certified staff is good progress to your school.
The minimum academic qualification should be NCE.
Hire people who can defend their certificates. Not only teachers. You need the above-mentioned staff for security purposes and division of labour.
Register Your School with The Nigerian Government
Visiting the Ministry of Education should be done this time. Your school must be registered at the Corporate Affairs Commission (CAC).
This could be done by hiring a legal practitioner to aid you with the provision of documents required and legal advice.
You can register your private school with the association of private schools like NAPPS. The organization will keep you updated with the latest.
After registration, you can apply for a school inspection.
Choose an Academic Curriculum
Any school without an academic curriculum is like a school without direction. You need it as a guide.
Select an academic curriculum that suits the needs of your pupils/ students who attends your school.
Don't choose an outdated curriculum. You can get a good one from the Ministry of Education.
A non-academic curriculum is also important. Map out the kind of non-curricular activities you would like your students to do.
School is not only all about teaching and learning.
Entrepreneurship courses should be introduced as well to facilitate the teaching and learning process.
Go for film trips, visit workshops, etc.
Finally,
Be Competent Enough to Own a School
Some schools have scattered due to a lack of management. Lack of proper relationship between teachers, parents, and students and owners.
If you don't tolerate people, don't own a school.
Build yourself. Take the risk.
Seek advice when needed.
Conclusion
To start a nursery, primary and secondary school; you need to keep your capital ready.
Every business needs capital. Without financial support, you won't reach your desired expectation.
Choose a secured place and erect your school. Don't be money conscious.
Take care of those children you admitted. Provide all requirements.
---