The only thing that stops people from going to those beautiful islands and resorts is getting a visa.
Although citizens of certain countries, such as the United States, enjoy relatively simple visa application, approval processes, and 'Visa-free' travel to a long list of countries, citizens of others, such as Nigeria, do not.
For example, Dubai used to be one of the most accessible places to visit because it was easy to get a visa.
With the new rules, it may be hard for some people to meet the requirements and go to Dubai. This is because the conditions have become more strict.
Despite several countries' strict visa requirements, it's fantastic to learn that Nigerians can still visit certain countries visa-free and that some even provide visas upon arrival.
This article lists all the visa-free countries that Nigerians can travel to with few or no restrictions.
Let me know in the comment if you have any questions. I will love to hear from you.
Visa-Free vs. Visa on Arrival vs. E-Visa
Visa Free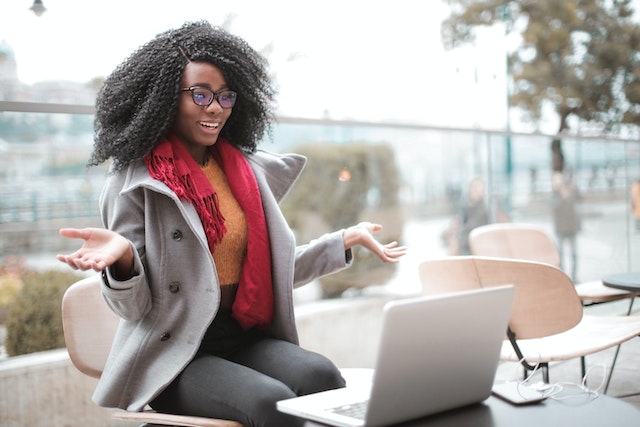 "Visa-free travel" means going to a foreign country without getting a visa.
Such travel requires only a valid passport for entrance and departure.
Visa on Arrival
A Visa on Arrival enables travelers to get a travel permit upon entering a country.
The process is easy, so travelers don't have to deal with much paperwork or long wait times.
When applying for a Visa on Arrival, you'll need to specify the purpose of your trip and how long you want to stay.
E-Visa
Unlike the visa, the e-Visa may be applied online, saving time and hassle for travelers.
To get entry into the country, the traveler must provide all the information requested on the official e-Visa webpage of that country.
Payment for an e-Visa must be made electronically, often by a credit card or online banking.
If your visa application is successful, you will get an email with a link to download your visa.
One of the critical advantages of an e-Visa is that there is no need to wait at the airport upon arrival.
It will save you the trouble of filling out forms, waiting in line, and submitting papers.
The Visa Arrival program and the e-Visa method were developed to allow passengers to relax and take in the sights without worrying about paperwork or waiting in line.
Visa-free Countries for Nigerian Official Passport Holders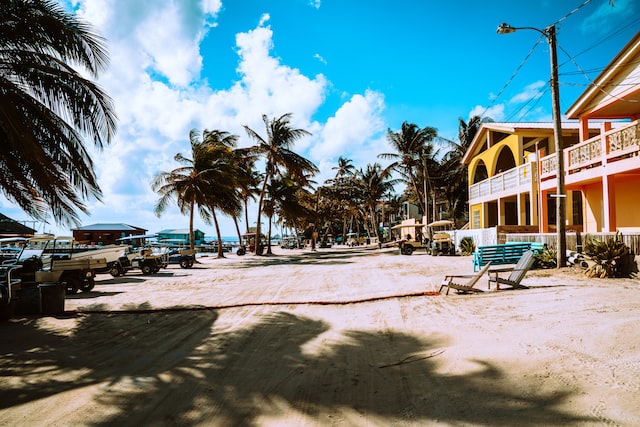 Visa Index ranks the Nigerian passport at No. 97 in the world.
As of the end of September 2022, citizens of Nigeria can travel visa-free to forty-five (45) different countries.
Twenty-six (26) of the forty-five (45) countries are visa-free for Nigerian passport holders, with the other countries requiring permission upon arrival or online.
Most African countries don't need clearance paperwork, so getting through the continent is simple. Here is a list of visa-free countries for Nigerians per continent.
Visa-Free Countries in Africa
Visa-on-arrival, E-visa, and Visa-free Countries for Nigerian Official Passport Holders in Africa include;
You can visit 16 countries in Africa without a visa or other clearance paperwork.
Tourists can mostly remain for ninety (90) days after entering the country.
Most of these countries in West Africa are part of ECOWAS (ECOWAS). Below is a list of visa-free African countries.
Benin
Burkina Faso
Cameroun
Cabo Verde
Chad, Comoros
Cote d'Ivoire
Djibouti
Ethiopia
Gambia
Ghana
Guinea
Guinea-Bissau
Kenya
Lesotho
Liberia
Madagascar
Mali
Mauritania
Mauritius
Mozambique
Niger
Rwanda
São Tomé and Principe
Senegal, Seychelles
Sierra Leone
Somalia
Togo
Uganda
Zambia
Zimbabwe
Visa-Free Countries in Asia
Visa-on-arrival, e-visa, and visa-free countries for Nigerian official passport holders in Asia include
Iran
Kyrgyzstan
Maldives
Timor-Leste
Visa-Free Countries in North & South Africa
Visa-on-arrival, e-visa, and visa-free countries for Nigerian official passport holders in the north and south America include;
Holders of Nigerian passports can visit a small number of North American countries visa-free.
Most of these regions are islands, making them ideal for vacations.
Here are several places in North America where you won't need a clearance document to visit.
Antigua and Barbuda
Barbados
Dominica
Fiji
Haiti
Saint Kitts and Nevis
Suriname
Visa-Free Countries in Oceania
Visa-on-arrival, e-visa, and visa-free countries for Nigerian official passport holders in Oceania include
Australia and New Zealand are only two of the 14 nations that make up Oceania.
It has the smallest land area of any continent. Travelers will enjoy exploring the land in these areas.
Below is a list of Oceania places that do not need a visa if you seek a vacation spot.
Fiji
Micronesia
Tuvalu
Vanuatu
Restrictions and Bans
No E-Visas To Turkey
Uae's Tight Visa Regulations
South Africa's Visa Denials, Delays
U.S Long Interview Duration
No E-Visas To Turkey
Until recently, Nigerians could use Turkey's e-visa options, but the country now urges them to apply at a consulate instead.
UAE's Tight Visa Regulations
Since the UAE government tightened visa rules two months ago, Nigerians have had a more challenging time getting visas to visit the United Arab Emirates (UAE).
The UAE has included three new requirements that all Nigerian visa applicants must meet in the updated visa webpage.
To apply for a visa online, applicants must scan the necessary documents and upload them in the format specified by the visa site.
Here are the three new requirements:
Hotel reservation/place of stay in UAE
Six-month bank statement
Return flight ticket.
While the United Arab Emirates (UAE) government hasn't explained the new requirement, tourism experts say it was likely made to prevent the entry of criminals and terrorists into the country.
Not only did Nigerians frequently pass through Dubai on their way to other countries, but the city itself was once a major tourist attraction.
Due to its lenient visa restrictions, Dubai was once one of the simplest places to visit.
However, the new requirements may make it difficult for certain people to meet the prerequisites for processing their visas.
It's common practice for tourists to stay with friends and family in Dubai, but the new restrictions require them to book a hotel room for their trip, which can add up to a hefty bill.
With the dollar falling in value and airfare prices increasing, it already costs a lot to go on vacation.
The new visa requirements would make it much more difficult for tourists to visit Dubai by requiring them to come up with additional money for lodging and meals.
Even though the United Arab Emirates government hasn't set a minimum amount in a bank account required to apply for a visa, some travel agents claim that travelers who don't have at least ₦2.5 million in the bank aren't being issued visas.
South Africa's Visa Denials, Delays
South Africa is undeniably one of Nigeria's most popular vacation spots.
Even though the South African government hasn't said anything to show that there are limits on the number of visas given to Nigerians, visa applicants from Nigeria have continued to complain about routine delays or rejections.
Due to the lengthy processing time for South African visas, Air Peace stated two months ago that it would stop its Johannesburg flight operations from August 22 until October 8, 2022.
The airline said that the repeated denials of visas are the main reason for the drop in passenger traffic on the route to Johannesburg.
It also noted that it was because of a lack of fuel for planes, a growing lack of foreign currency, and the rising cost of flying.
After informing the South African High Commission in Lagos about the difficulties Nigerians are having in obtaining SA visas—namely, the incredibly low passenger loads on its flights to and from Johannesburg—the airline stated that it is willing to resume operations on October 8, 2022, because it expects the situation to have improved within the next 60 days.
Applicants have recently been forced to cancel trips due to visa delays and denials.
U.S Long Interview Duration
The United States is another potential obstacle as a tourist destination.
The United States has always required a personal interview before issuing a visa, but the difficulty of scheduling these interviews has discouraged potential visitors from planning trips to the country.
The earliest interview date is 2025, as the 'Drop Box' option is only available to people whose visas will expire within the next two years.
Applicants whose visas have expired for more than two years and first-time applicants alike will have to apply for interview dates, resulting in a lengthy wait.
On the website for the US consulate in Nigeria, the earliest interview dates are three years away. This is not the case for students or people coming for emergencies or medical reasons.
Ethiopia's Ban On Visa-On-Arrival
The most recent development is Ethiopia's decision no more to extend grants to Nigerians' visas upon arrival.
Before, people who wanted to visit Ethiopia could apply for a visa at the Ethiopian embassy in Abuja or through the government's e-Visa service.
This new option, however, could change how foreigners see the country.
Conclusion
To sum up, these are the Visa Free Countries for Nigerian Official Passport Holders.
This list will be continually updated with more countries as soon as they are available.
Let me know in the comment box below if you have any questions or need further clarification. I will love to help you.