Many Nigerians see the UK as the next bus stop when seeking job opportunities abroad.
The UK has a solid and globalized economy, multiple career opportunities, standard health services, and an internationally recognized educational system.
Asides from this, the UK has a strong relationship with Nigeria partly because the latter was colonized by the former.
Working in the UK is a great choice, especially if you want to earn in foreign currency and build a career abroad.
Hence, in this article, I will show how you can get a job in the UK from Nigeria without hassles.
It is important to note that before you can work in the UK legally, you need to obtain a work permit or visa.
Let me know if you have any questions or need further clarification. I would love to assist you.
UK Work Permit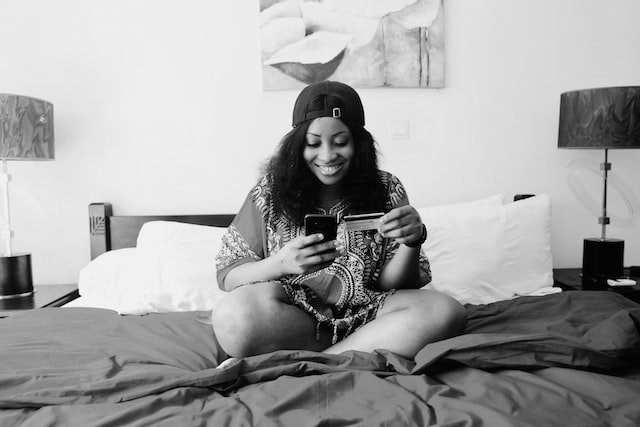 Nigerians who wish to work in the UK must obtain a permit to do so legally.
Several types of UK work permits or visas are available to you depending on your skills and qualifications, whether you have a job offer or sponsorship, your job type and duration, and whether you wish to bring your family to the UK.
However, our focus here is the Skilled Worker Visa  (Tier 2 General Visa), as it is the most common long-term visa option for individuals seeking to work in the UK.
With this visa, you can stay in the UK for up to five (5) years and extend it upon expiry.
It would help if you had secured a job offer before applying for the visa, and your job must be one of the eligible occupations on the list.
Note that the UK handles immigration via a Points Based Assessment System.
Hence, an applicant must score specific points to be eligible for a work permit.
Eligibility for UK Work Permit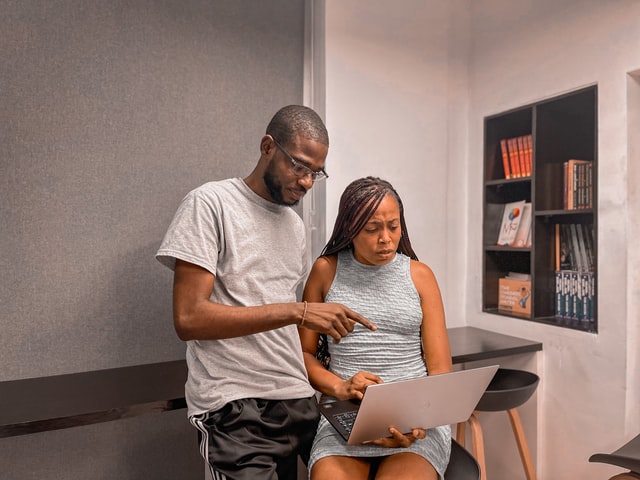 To be eligible for a UK work permit or visa, you must :
I have scored a total of 70 points on the Points-Based Assessment System.
Have secured a job offer from a Home Office-approved employer.
Meet the salary requirements.
Have at least a Bachelor's degree or equivalent with at least two (2) years of work experience from the eligible occupations list.
Requirements for UK Work Permit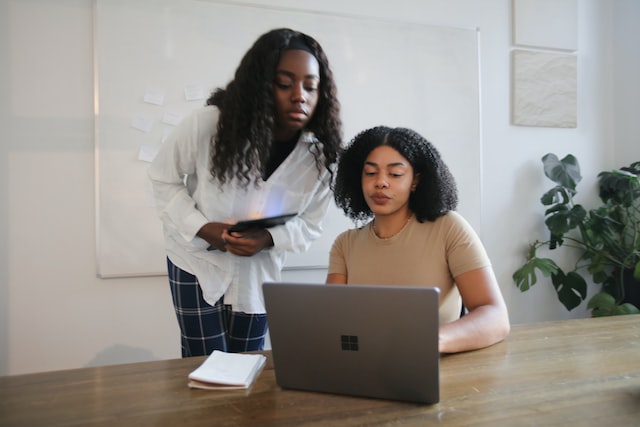 The following documents are required to obtain a permit and work in the UK:
International passport
English proficiency test result
Job title
Annual salary
Job occupation code
Name of the employer
The sponsor licence number of the employer
Your  Certificate of Sponsorship [CoS] reference number
Proof of financial ability
Tuberculosis test result
Criminal record certificate
Proof of accommodation
Travel itinerary
Proof of paid UK visa fees
UK visa application form
Getting a Job in the UK from Nigeria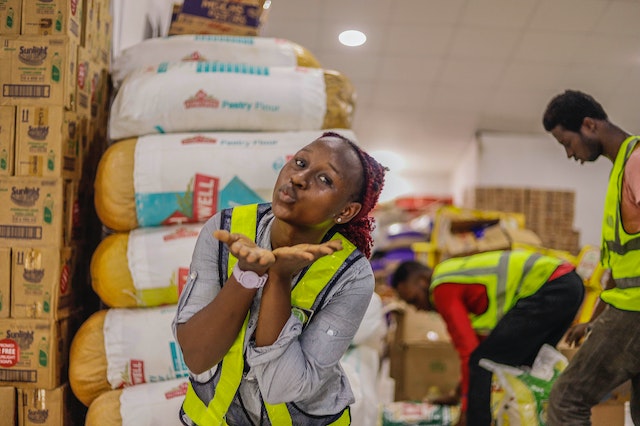 The following are the steps to get a job in the United Kingdom (UK) from Nigeria;
Meet the Requirements
Prepare your CV
Draft a Good Cover Letter
Search Online
Network
Meet the Requirements
It is the first step when you want to get a job in the UK. I have outlined the general requirements above.
However, every job has specific requirements before anyone can be employed.
For instance, some jobs require two-year work experience in that field, and others may require no experience.
Some jobs may require you to have higher educational qualifications than others.
Research what your desired job roles need for employment and prepare to meet the requirements if you don't already.
Prepare your CV
Your CV speaks a lot about you and determines whether you will be employed for the job.
However, your CV for Nigerian job roles cannot be the same for UK job roles as the two countries have different standards.
Hence, before you apply for any job, you should create your CV in a UK style to meet the expectations of your recruiters.
The following tips would be of help to you to prepare your curriculum vitae:
Use a chronological CV format outlining your most recent work experience first, followed by your previous work experience. It is the same for your educational background.
Make sure your words are written in British English, as using any other form of English can displease your employer.
Your CV should not exceed two pages.

If it is too long, it might not be read correctly.
Remember that you are likely not the only one applying for the job, especially if it is a competitive position.

Do not attach a photo to your CV, as it is usually not acceptable.
Include only your contact information, such as your phone number, full name, address and email address. Please do not include your date of birth, as it is irrelevant.
Write a concise personal statement that captures your skills, experience and what makes you suitable for the role.
A personal statement is not compulsory, but it may be an excellent way to get your recruiter's attention.
Draft a Good Cover Letter
A cover letter is another way for your employers to know who you are without seeing you, so it must be well written.
Before writing your cover letter, you must research the company.
Understand their values, vision and mission, necessary staff, achievements etc.
Remember that a cover letter isn't about you but about how much you know the company and how you can make things better there.
The letter must be short, formal and direct. Cross-check your grammar usage and sentence structure.
You need to make sure everything is on point.
Search Online
Technology has made things easier for everyone, including job seekers.
You can find a suitable job in the comfort of your home by checking job websites such as Glassdoor, Indeed, Reed etc.
These websites show you different kinds of jobs, their description, their salary range, and employer, among others.
There are thousands of jobs to choose from, and you have many options.
However, deciding on what you want before doing your research is best, as you may end up confused.
You can also make use of UK recruitment agencies to find jobs. Some of them include InterQuest Group, Blue Arrow, Morgan Hunt etc.
Network
At some point in our lives, we would need help because we don't know it all.
Hence, most times, you need people to get you your dream job. Meet people of like minds and try to pitch to them.
Attend events, conferences, and seminars that are career based so you can make connections.
Even if you are an introvert, use online platforms such as LinkedIn.
Optimize your profile, use a professional picture and make relevant posts.
You never can tell who is watching!
In Demand Jobs in the UK for Nigerians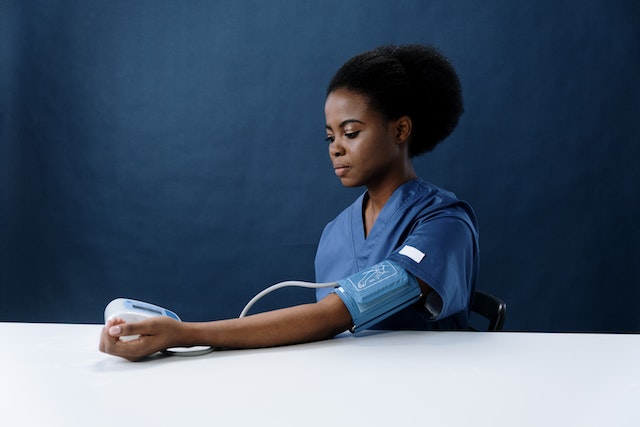 Nurses
Engineers
Teachers
Pharmacists
Graphic designers
IT specialists
Product Manager
Brokers
Legal professionals
Drivers, etc.
Minimum Wage in the UK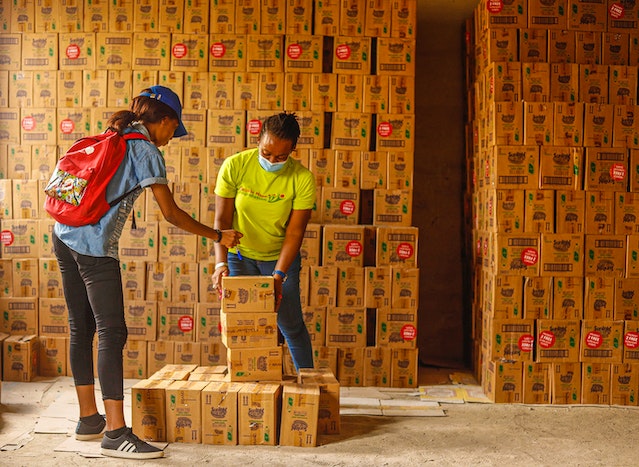 The minimum wage in the UK, also known as the National Minimum Wage, varies as it depends on the employee's age.
The minimum wages for different age groups are given below:
National Minimum Wage for individuals aged 23 and above: £9.50 an hour
National Minimum Wage for individuals aged 21-22: £9.18
National Minimum Wage for individuals aged 18-20: £6.83
National Minimum Wage for individuals under 18:  £4.81
The Apprentice rate: £4.81
Conclusion
The UK is a good option for Nigerians seeking a career in any field.
However, the process involved in getting a job in the UK can be daunting.
This article has unveiled how you can get a job in the UK from Nigeria.
It is advisable to pick a job after you must have considered factors peculiar to you such as your qualification, the working hours, the salary range etc.
Let me know in the comment box below if you have any questions or need further clarification. I will love to help you.