Medical Radiography is the best and most lucrative medical course to study in Nigeria. It offers professionals plenty of career prospects within and outside Nigeria.
A medical radiographer is a professional that uses imaging equipment to examine the human body for medical diagnosis.
The role of the radiographer is indispensable in the medical world. Diagnosis of the world's leading ailment will not be possible without medical imaging.
For example, the radiography profession makes the diagnosis of cancer possible. 
There are many good reasons why you should study medical radiography in Nigeria.
This post will highlight the perks of studying medical radiography and becoming a radiographer in Nigeria.
I will love to hear from you in the comment box at the end of this post. Let me know if you have any questions or need further assistance.
History of Medical Radiography in Nigeria
Medical radiography has been in existence in Nigeria since its inception in the 1940s, though it was then known as 'radiography education'. 
Medical radiography is better regarded as 'the eye of modern medical science' because it is indispensable in health care delivery in the modern world. 
Medical radiography is gaining prominence in Nigeria. It is a result of increasing advancement in the area of diagnostic biotechnology. 
Medical Radiography
Medical radiography is a department in the college of medicine that deals with the use of radiant energies in health care delivery and management.
A radiographer in Nigeria is a practitioner with a degree in medical radiography with certification from the Radiographers Registration Board of Nigeria (RRBN).
Medical radiographers produce images of the internal organs of the body. A radiologist interprets these images for medical diagnosis.
Radiography is not the same as a radiologist. A radiologist is a physician that interprets radiological examinations for diagnosis.
A medical Radiographer is a person who carries out radiological examinations.
Becoming a Radiographer in Nigeria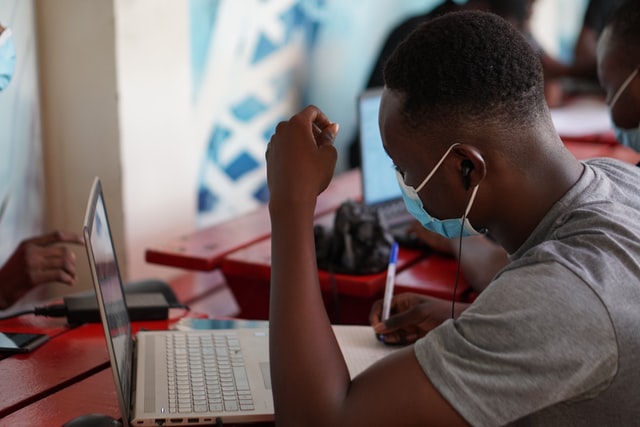 My journey into the medical radiography profession is somewhat funny.
Growing up as a young Nigerian student, I never knew what Medical Radiography was all about.
My mindset of being a medical professional was being a doctor or a Nursing.
It was not until I went for my chest x-ray scan in senior secondary school I came across the medical imaging profession.
After that experience, I began to research radiography. That is how I fell in love with the profession.
I am glad that I went for Medical Radiography. 
Now, let's go to the rest of the post on studying radiography and becoming a radiographer in Nigeria.
Studying Radiography in Nigeria
The duration for Radiography and Radiological Science in Nigerian universities is five (5) years plus one (1) year each for internship and NYSC youth service.
Universities Offering Radiography in Nigeria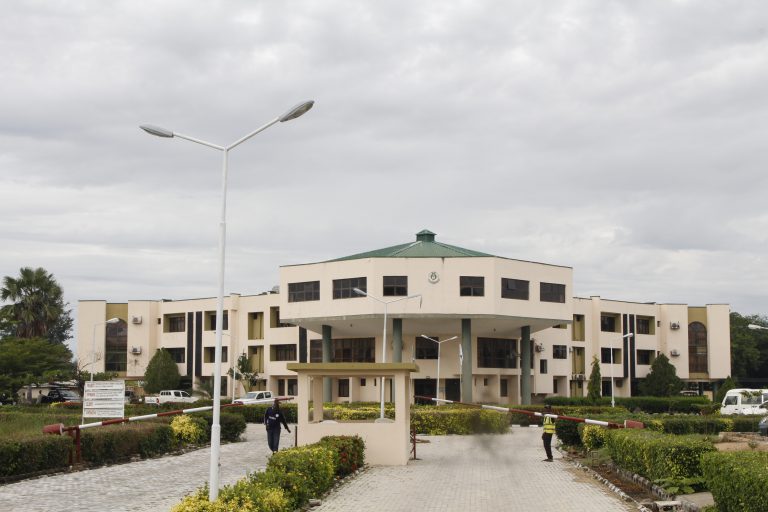 There are twenty-seven (27) universities offering medical radiography in Nigeria.
The following is the list of universities offering Radiography and Radiological Science in Nigeria;
University of Calabar (UNICAL)
University of Nigeria, Nsukka (UNN)
University of Lagos (UNILAG)
Bayero University Kano (BUK)
University of Maiduguri (UNIMAID)
Usmanu Danfodio University, Sokoto
Nnamdi Azikiwe University, Awka (UNIZIK)
Ahmadu Bello University, Zaria (ABU Zaria)
University of Port-Harcourt (UNIPORT)
University of Uyo (UNIUYO)
David Nweze Umahi University of Medical Sciences
Baze University, Abuja
Gregory University, Uturu, Abia State
Federal University of Technology, Owerri (FUTO)
Benue State University
Coal City University
Federal University of Lafia (FULafia)
Federal University Oye Ekiti (FUOYE)
Kaduna State University
Lead City University
NOK University Kachia
Pamo University Of Medical Sciences
Osun State University
Ajayi Crowther University
Bingham University
Evangel University
Ondo State University of Medical Sciences (OSUMS)
University of Benin (UNIBEN)
Lagos State University (LASU)
No Polytechnic in Nigeria offers Medical radiography currently.
Radiography Course Requirements
Below are the JAMB and O'level requirements for Medical Radiography in Nigerian universities;
JAMB Subject Combination
Use of English
Physics
Biology
Chemistry
See how to study and pass your JAMB examination excellently with high scores.
O'level Subject Combination
Students who want to study medical radiography in Nigeria must have a minimum of credit pass in the following subjects;
Mathematics
English language
Biology
Chemistry
Physics
Course Duration
Medical radiography in Nigerian universities spans five (5) years with a one (1) year compulsory internship program at the end of which you will get a bachelor's degree (B.Sc in some universities and B.Rad in others).
The Field Medical Radiography
The following are the classification for Radiography;
Industrial Radiography
Medical Radiography
Division of Medical Radiography
The division of Medical Radiography is;
Diagnostic Radiography 
Therapeutic Radiography
Diagnostic Radiography
Diagnostic radiography uses ionizing and radiant energies to take pictures of the internal body structures to aid the diagnosis of diseases or injuries. 
Therapeutic Radiography
Therapeutic Radiography involves the treatment of defects or diseases with the help of radiation or ionizing energies (radiotherapy).
Medical radiography is more than a professional. It is a skill that only well-trained personnel can handle with sophisticated radiology equipment. 
Moreover, radiography is a technology-dependent profession.
A radiographer requires the same knowledge of body anatomy as a medical doctor. 
Radiography Specialities in Nigeria
Medical radiography and radiological science in Nigeria encompass a lot.
Some of its sub-specialities in Nigerian universities include:
Medical Diagnostic Radiography
Medical Ultrasound Technology
Nuclear Medicine Sciences and Technology
Diagnostic and Interventional radiology
Basic Medical Imaging
Pharmacology and Radiobiology
Radiotherapy and Oncology
Dosimetry
Nuclear Magnetic Resonance Technology
Computerized Axial Tomography
Radiation Protection 
Radiological Health Management and Education
Mammography
Dental Radiography
Cardiography
Sonography 
Angiography
Doctor of Radiography in Nigeria
Doctor of Radiography is a six (6) year course in Nigerian universities.
The program is not yet accredited by the National Universities Commission (NUC) for Nigerian universities.
Why Medical Radiography?
Medical radiography is the best medical course to study in Nigeria if your passion is to save lives.
Radiography offers many opportunities for students and professionals. The radiography job description fits the hospital and other related health sectors.
Job Opportunities for Radiographers
Radiography offers a whole range of job opportunities. As the field develops further in the country, job opportunities will also widen. 
Moreover, imagine a course that only ten (10) universities in Nigeria offer. It will offer more job opportunities than others.
 "Although the president of the Association of Radiographers of Nigeria, Dr Joseph Dlama, said Nigeria requires about 50,000 Radiographers for effective coverage of the entire country, there are only about 2,500…" Vanguard newspaper: Nov. 19, 2021
From the above statement, Radiographers are clearly in high demand in Nigeria.
Job Opportunities Abroad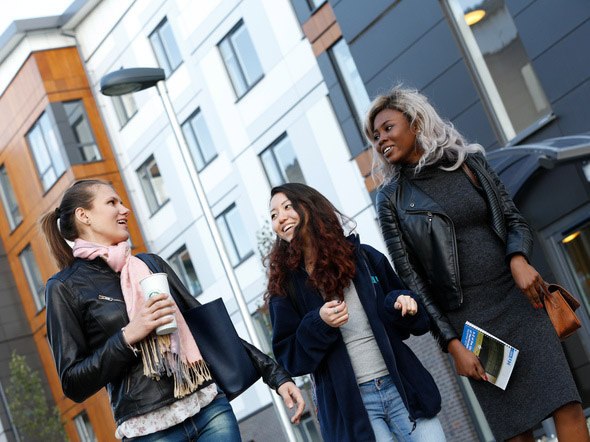 Brain drain has also hit the Radiography profession that even from the currently small number available, a few often move abroad in search of greener pastures. 
There are many opportunities for medical radiographers to practice abroad in countries like the USA, Canada, UK, etc. 
Where Can Medical Radiographers Work?
Medical Radiographers are health professionals that work in the Radiology Department of the following types of hospitals;
Specialist Hospitals
Teaching Hospitals
Health Clinics
General Hospitals
Industries
Multinational Companies
Civil Service
Medical radiography offers you the opportunity of being self-employed by opening a diagnostic centre.
Radiography Salary in Nigeria
Here is the radiography salary scale in Nigeria;
Interns = ₦95,000 – 130,000
Youth Corpers = ₦50,000
Radiography Professionals = ₦150,000 – 500,000
Richest Radiographer in Nigeria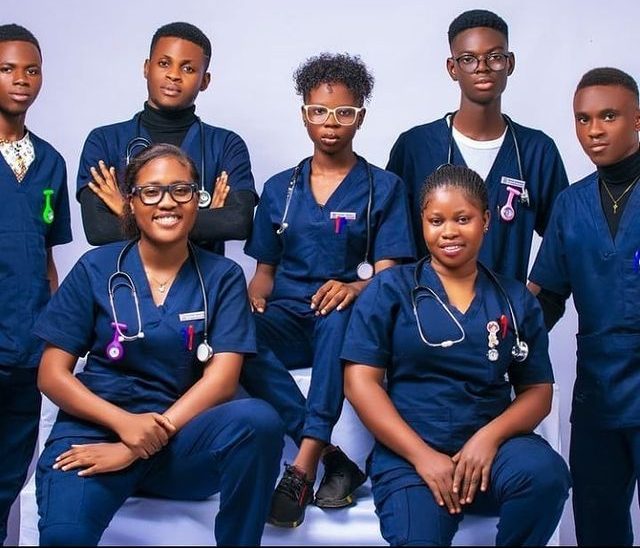 The richest radiographer in Nigeria are professionals with world-class diagnostic centres in big cities like Lagos and Abuja.
Establishing a diagnostic centre is expensive in Nigeria. You need to pool resources to open and become a rich radiographer in Nigeria.
Association of Radiographers in Nigeria (ARN)
The Association of Radiographers of Nigeria is a registered health professional association representing the interest of Radiographers and Radiation therapists in Nigeria.
Membership Registration
Here are the Association of Radiographers in Nigeria (ARN) membership procedures;
Visit the ARN registration Portal
Select the Association of Radiographers in Nigeria (ARN)
Enter your name and password
Click on Sign Up
Verify your email address
Login to your ARN account
Fill in your profile information
Let me know if you have any questions or need further clarification. I would love to assist you.
You can watch my videos on the Studentship YouTube Channel by clicking here.
Join my Facebook Group or Like my Facebook Page for more interactive discussions.