There are many reputable Law firms in Nigeria's capital city of Abuja recruiting undergraduate and newly graduated Lawyers for internship positions.
Internship at Law firms allows students and graduate to gain knowledge and practical experience in different areas of the Nigerian legal system.
Jobs on internship positions in Law firms in Abuja are few and competitive. You must get ahead by getting the necessary information on Law firms accepting applications.
In this post, I will show you the list of Law firms in Abuja recruiting for student and graduate interns.
Let me know in the comment if you have any questions or need further clarification. I would love to hear from you.
Law Firms in Abuja Recruiting Interns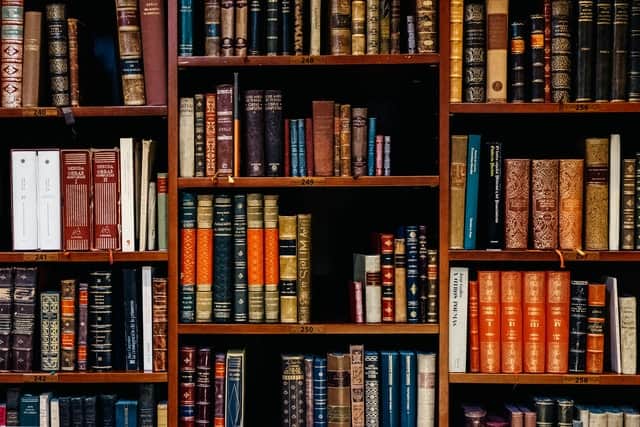 The following is the list of Law firms in Abuja recruiting Law students and graduates for internship programmes;
Aluko & Oyebode
Africa Law Practice (ALP)
Strachan Partners
Kayode Sofola & Associates
Resolution Law Firm
Olaniwun Ajayi LP
Ahmed Raji & Co.
Paul Usoro & Co
The Law Crest LLP
KPMG Internship Program
Alliance Law Firm
ǼLEX
E.O. Oboro & Co.
OAL Firm
Aluko & Oyebode
At Aluko & Oyebode, multi-national companies, local entrepreneurs and pro bono clients can expect the same level of world-class legal services delivered with the highest ethical standards.
As the largest full-service commercial law firm in Nigeria, they strive for excellence in everything we do.
Founded in 1993, Aluko & Oyebode has over 80 attorneys in the major commercial centres of Nigeria – Lagos, Abuja and Port Harcourt.
Practice Areas
Banking
Capital Markets
Competition & Antitrust
Corporate Services
Employment, Immigration & Incentives
Energy & Natural Resources
Environmental, Social and Corporate Governance (ESG)
Financial Institutions Advisory
Financial Restructuring Insolvency
Governance, Risk and Compliance
Infrastructure Finance & PPP
Intellectual Property
International Trade
Litigation, Dispute Resolution & Risk Management
Mergers & Acquisitions
Private Equity
Privatisation & Public Procurement
Real Estate
Reporting and Whistleblowing
Tax
Telecommunication, Media, Entertainment & Technology
Venture Technology & Emerging Growth Companies
White Collar & Business Crime Investigations
Law Students Internship Programme
Aluko & Oyebode offer a variety of opportunities for law students to engage in internships, resulting in valuable work experience and mentoring relationships with our deeply experienced and top-echelon lawyers.
Their selection process is highly competitive, as they value academic achievement, bright and inquisitive minds, and proven excellence.
First Year Associates Recruitment
The Firm has vacancies for NYSC Associates with 'exceptional' legal skills to join its team in Lagos, Abuja and Port Harcourt offices.
Qualifications and Requirements
Second Class Upper: Minimum Grade for LL.B & B.L.
LLM is an advantage.
Must have graduated this year from The Nigerian Law school.
High proficiency in MS Word, Excel and Outlook.
Good working knowledge/understanding of the Nigerian Legal System.
Excellent communication & research skills, Exceptional Brief Writing Skills at all levels and demonstration of a high level of initiative.
Please note: The subject of your email should state "Application for First Year Associate".
Africa Law Practice (ALP)
ALP has offices in Lagos and Abuja. The firm offers a wide range of services to its clients and is constantly on the lookout for talented interns and qualified lawyers.
In selecting their lawyers, they embrace diversity and believe that a wide range of backgrounds and experiences, brings different ideas and perspectives, that enhance the services we offer.
Practices
Litigation & Dispute Resolution
Corporate Commercial
Banking and Financial Services
Energy, Natural Resources and Infrastructure
Private Client & Tax
Regulatory & Compliance
Admiralty Aviation & Maritime
Technology, Media and Telecommunications
Business Advisory
Corporate Social Responsibility at Alp
Internship at ALP
ALP has two types of internship programmes.
For the younger students, they have the Student Internship for those aged between 14-18 and we also have an undergraduate/graduate programme (work experience).
The Student internship is ideal for those thinking about studying law, whilst the Senior programme is better suited to those actually studying law and/or interested in pursuing the practice of law.
ALP legal internships offer diverse experience covering the basic aspects of corporate commercial law and dispute resolution.
The work may include legal research, clerical support, attending client meetings (where appropriate), general case management and opinion writing.
Should you wish to be considered for a position with the firm, kindly send your resume and a cover letter to [email protected]. 
Only applications sent to this e-mail address will be duly considered.
Strachan Partners
Strachan Partners is a leading commercial law firm offering legal services to its extensive local and international clients who range from government corporations, and foreign international undertakings to foreign organisations and individuals.
Strachan Partners, offer internship opportunities specifically designed to equip their interns with the skills required for a successful legal career within and beyond borders.
Their Internship programme is tailored to ensure their interns have first-hand exposure to the realities of a working environment.
Their interns are given the opportunity to interact with professionals and learn how to communicate in a more controlled and stable environment.
Their internship programme also provides a unique opportunity to harness the skills previously acquired and to put into practice the theoretical knowledge acquired at the University.
It also presents an opportunity for interns to learn best practices and grow their professional network.
Deployment Structure
Interns will work with Associates and will be given tasks to be completed within a specific framework.
The internship program will provide an opportunity to experience a combination of research work and court experience.
There will be weekly meetings with the entire team to review activities in the past week and interns will make a presentation on what they have learnt at the end of their program.
Eligibility Criteria
To be eligible to apply, you must have completed a minimum of one year of an undergraduate law degree.
Selection Criteria
Selections are made after thorough consideration of a candidate's social and academic background including the candidate's academic standing, leadership experience, past employment and extracurricular activities.
Selection Process
Applicants are required to send their CVs/resumes, a cover letter (indicating the proposed duration of the internship) and a 2 page written up on "What you intend to bring to bear as an intern" to

[email protected]

Successful applicants will be contacted within 2 weeks of receipt of their application and will be invited for an interview.
Internship Duration
Strachan internship programs usually run for a period between one – three months however, longer periods may be considered.
The internship opportunities are offered between May – November each year.
Applications for Internships are only accepted between December 1st to April 30th each year.
Remuneration
Interns will only be paid stipends to cover the cost of lunch and transportation during the duration of their programme.
Kayode Sofola & Associates
Kayode Sofola & Associates their team specifically to achieve a common goal of personal and team success.
They are always happy to receive applications from individuals interested in joining them.
You will receive a response to your application if you have what they believe it takes to fit in and succeed as part of their team.
At a minimum, you must have strong academics (at least 2.1 at university), be driven and entrepreneurial, and be committed to a career in law.
They challenge each member of their team with responsibility from joining with the intention of developing world-class service professionals.
If this possibility of joining their team interests you, please send your CV, together with a cover letter (maximum 1 page) to [email protected].
Applications sent to any other email address of the firm may not be considered.
Post NYSC Law School Graduates
Kayode Sofola & Associates offer training and advancement opportunities, and a vibrant working and learning environment to their post-NYSC law school graduate recruits.
The application for their yearly recruitment program starts on 15 August and ends on 15 October.
You must have completed or be nearing the completion of your national youth service programme at the time that you make your application to us.
Undergraduate Internship
Work experience opportunities are available to students considering a career in law.
Kayode Sofola & Associates internship program takes place over two weeks in July each year.
They must receive your application by no later than 30 April for you to be considered for a July internship at the firm.
Paul Usoro & Co
Paul Usoro & Co encourage law students and law graduates who are yet to attend the Nigerian Law School to participate in our internship program.
During the program, interns work in our different practice areas and acquire a wealth of practical experience to build on the theoretical aspects of what they had learnt at the University.
Generally, interns are exposed to work ethics, standards, systems and values.
Persons interested in participating in Paul Usoro & Co internship program should send/her application letter and CV to [email protected].
The Law Crest LLP
To indicate interest in our internship programme, kindly click here or send an updated CV, an application letter and an academic transcript to [email protected].
Shortlisted candidates will be contacted for further consideration subject to slot availability at the Firm.
KPMG Internship Program
The Objective of the KPMG Internship program is to provide challenging opportunities for talented undergraduate and graduate students from local & international institutions to gain practical insights into the operational environment of KPMG as a service firm.
Undergraduate Internship
The Undergraduate Internship program is for candidates currently pursuing a university degree.
The prospective candidate must have completed at least the second year of university, but must NOT be in the final year.
Candidates from all disciplines and courses with an outstanding interim academic record and an interest in the firm's service offerings, across all divisions, are invited to apply.
A competitive and attractive compensation is rewarded upon completion.
Graduate Internship
This program is open to postgraduate level students across all disciplines, seeking work experience in the interim.
KPMG is looking for students within the 1st class or 2.1-degree class with an interest in the firm's service offerings, across all divisions.
In this program, you'll join industry experts developing meaningful solutions for clients, giving you a great head start on your career.
A competitive and attractive compensation is rewarded upon completion.
Pre-NYSC Internship
This program is aimed at graduate-level students, seeking an interim job, whilst awaiting NYSC deployment.
KPMG invite candidates from all disciplines, however, this program is exclusive to their Management Consulting Unit.
It provides a mutual and extensive opportunity to assess candidates' capability and cultural fit into the KPMG way as it may eventually be the standard entry path into a more permanent Analyst position within the firm's Management Consulting Unit.
A competitive and attractive compensation is rewarded upon completion.