If you are seeking an Asian country that offers quality education without a language barrier, the Philippines is the best country of choice.
With promising career opportunities, a beautiful landscape, affordable education, rich culture, and many more, the Philippines is a perfect destination for your education.
If you are thinking of studying in the Philippines, then it's a good thing you are here.
This article will unveil all you need to know about the Philippines' student visa requirements and other relevant information.
Let me know in the comment if you have any questions or need further clarification.
Philippines Student Visa
Nigerians seeking to travel to the Philippines for their education must obtain a Philippines (9f) student visa.
This student visa allows you to reside legally and study in the Philippines.
However, you must be eighteen (18) years and above to be able to get this visa.
Although the Philippines student visa may not cover your entire study program, especially if you will be studying in the country for more than fifty-nine (59) days, it may be extended to cover the whole duration of your program.
Also, suppose you want to kickstart your academic journey in the country as an international student.
In that case, you may need to get a Special Study Permit (SSP) depending on your circumstances which will be discussed later in this post.
Requirements for Philippines Student Visa
Nigerians who wish to obtain a Philippines student visa must meet the following requirements:
International Passport
Passport Photographs
Philippines Visa Application Form
Admission Letter
Birth Certificate
Academic Certificates
International Passport
If you have any, you must submit a valid international passport and a copy of your previous passports.
This passport should also be valid for at least six months after the date you arrive in the Philippines and must have at least two blank pages to place the visa stamps.
You may be required to submit photocopies of the data page of your passport and previous visas.
Passport Photographs
You are required to present six (6) passport photographs that comply with the Philippines' photo requirements.
Hence, the photos must not be older than six months, measure 2 x 2, and be colored.
It must be taken on a white background, and your face must be centred with a neutral expression.
You are allowed to wear headgear but only for religious purposes.
Noteworthy, if your passport photos do not meet these requirements, your visa process may be delayed or ultimately rejected.
Philippines Visa Application Form
Following the instructions, you must print and fill out the Filipino student visa application form.
Also, attach your passport photographs to the form, date it, and sign it. You may also make photocopies of this form as it may be needed during your application process.
Beware of writing false information, as you would be caught, and your application may be denied.
Admission Letter
You are to submit proof that you have been accepted into a Filipino university accredited by the Bureau of Immigration (BI) – Philippines to accept and enrol international students.
Your admission letter must also state your program details, tuition fees and other relevant information.
Birth Certificate
It is expedient to note that applicants for this student visa must be eighteen (18) years old.
Hence, you must provide the original and photocopy of your birth certificate, which the Philippine Embassy in Nigeria would verify.
However, if you are below the age of 18, then you can still study in the Philippines by getting the Special Study Permit (SSP).
The SSP is not a visa but a permit allowing students below 18 years of age or seeking a non-degree to study in the Philippines.
Academic Certificates
You must prove that you are academically qualified to pursue your program at a Filipino university.
Hence, you must present your transcripts and academic certificates such as WAEC, NECO results etc.
Medical Reports
You must prove that you are healthy and medically fit to study.
You can also prove this by presenting the original and photocopy of your medical examination form duly filled by a physician alongside test results, including x-ray, urine, etc.
Police Clearance Certificate
You are to present an original photocopy of a police clearance certificate to the Embassy.
The Embassy must also verify it.
Proof of Financial Ability
You must prove that you can support yourself financially throughout your stay in the Philippines.
You can prove this by presenting your bank statements or that of your sponsor, if applicable.
If you are on a scholarship, you must also provide proof of such scholarship to the Embassy.
Personal History Statement
You are required to fill out the personal history statement form and make 6 original copies.
After filling it out, attach a passport, sign it and affix your thumbprints on the form.
Proof of Good Character
You also need to submit a testimonial or a certificate of good character to show that you have a good moral standing.
Please note if you are staying in the Philippines for more than 59 days, you must apply for an ACR I-CARD (referred to as iCard).
The Immigration Department of the Philippines requires it, and you can start the process in the country.
The card is for foreigners who have resided in the Philippines for a long time, and it works as an identity card.
Philippines Student Visa Application Guide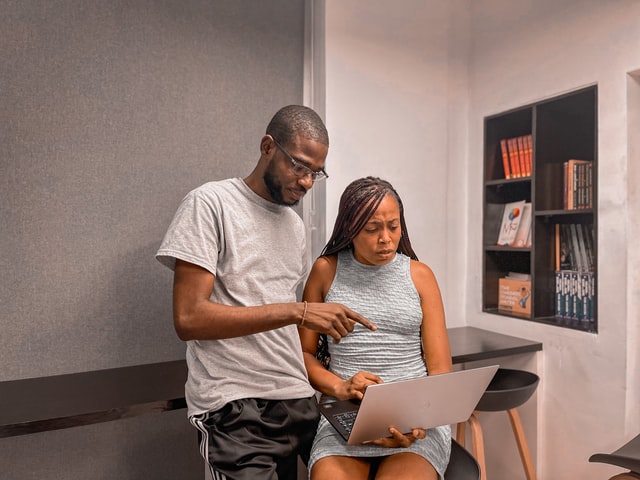 A description of how to apply for a Philippines student visa
Gain Admission

Before applying for a student visa, you must be accepted into a higher institution approved for study for international students by the Philippines Commissioner of Immigration.

You must also get in touch with your preferred institution to be aware of the institution's specific requirements and course of study.

Also, your institution would send your application package to the Commission on Higher Education (CHED) for approval.

Once this has been approved, it will then be confirmed by CHED to the Bureau of Immigration and Deportation (BID) and further sent to the Department of Foreign Affairs (DFA).

Afterwards, the Philippine Embassy will receive a notification from the Department of Foreign Affairs (DFA) to issue the student visa.

Get your Documents Ready

After you have been admitted to an approved university, prepare all the documents and other documents required by your school.

Ensure you fill out your application and other required forms correctly, preferably in block letters.

Do well to cross-check the documents to ensure that none of these documents is missing.

You can also make photocopies of the original documents as some may be needed.

Visit the Embassy

Visit the Philippine Embassy in Nigeria to proceed with your application.

Note that you cannot send someone to run your application for you as you must physically appear at the Embassy.

Go along with all your documents and submit them to the Embassy.

Your biometrics would also be taken at the Embassy.

The Philippine Embassy in Nigeria is located at No. 543-B, A Close 14 Road, 2nd Avenue, Gwarimpa, FCT Abuja. You may also contact the Embassy via email for further enquiries at [email protected].

The Embassy is usually open from 8 AM – 5 PM, so ensure you arrive within these hours.

Pay the Required Fees

You can pay the required fees at the Philippine Embassy.

Bear in mind that the visa fee is non-refundable irrespective of the outcome of your application.

You may also be requested to submit the receipt along with other documents.

Collect your Passport

After making a decision on your application, you'd be notified of when to collect your passport.

You can collect your passport and other documents at the Embassy once they are ready for collection.

Philippines Student Visa Fees

The Philippines student visa fee costs about $39.

However, this price may vary, so it is better to contact the Embassy for the current fee and any other additional fees that may apply.
Philippines Student Visa Extension
You can extend your Philippines student visa if your study program is longer than your initial visa allowed you to stay.
To extend your visa,  you must visit the office of the Immigration Bureau in the Philippines and apply for a visa extension at least 7 days before your current visa expires.
Note that the visa extension is not free, and you may need to provide some documents to process the extension.
Philippines Student Visa Processing Time
There is no specific time for the Philippines student visa processing.
However, depending on various factors, you may receive a response within one to two months.
Working with a Philippines Student Visa
It is illegal for an international student to work with a Philippines student visa.
At best, you can apply for remote jobs online or do internships related to your course of study.
Only Filipinos are allowed to work while they study in the country. It is why it is essential to have enough money to cover the duration of your study program in the country.
Philippines Student Visa Rejection
If your Philippines student visa has been rejected, it may be because of any of the following reasons:
Incorrect information
False documents
Invalid passport
Insufficient funds
Missing documents
Conclusion
If you are a beach lover seeking to study abroad, then the Philippines is a great study destination for you.
However, before you can travel to the Philippines to study, you must get a student visa. You don't need to go through an agent and get scammed.
In this article, I have shown you all you need to know about the Philippines student visa and following our guidelines will give you a hitch-free experience.
Let me know if you have any questions or need further clarification. I would love to assist you.
Join my Facebook Group for more interactive discussions.