There is plenty of skills and handwork that you can learn as a Nigerian student, graduate or entrepreneur.
The dream of every young Nigerian is to make a lot of money in a few weeks. But, it is not as easy as it may sound. There are many challenges that you will encounter in achieving financial freedom.
Making money online or by handwork requires dedication, creativity and hard work. But the good news is that you will make good money if you do the work and stay consistent.
You can learn a high-income lucrative skill or handwork in less than three (3) months. It depends on how quickly you can learn and apply your skills and knowledge.
As a Nigerian, you must get valuable moneymaking skills. You need this knowledge to make money.
You will find this post helpful if you are a student, graduate, civil servant or entrepreneur.
The reality in Nigeria requires that you have a side hustle as a Nigerian.
In this post, I will walk you through the most valuable and profitable skills to make you self-employed in Nigeria.
Also, you would be able to clear your doubt about which is better between handwork and business or which handwork to learn.
I would love to hear from you in the comment box below. Let me know if you need further help or have any questions.
Most Profitable Skills to Learn in Nigeria
Learning any of the profitable skills in Nigeria will make you self-employed.
There are four (4) types of trending most profitable skills that you can learn to make money in Nigeria;
Handwork
Digital Skills
Entrepreneurship Skills
Soft Skills
Handwork
Handwork is a skill that involves physical labour to provide services to people. They are jobs that you perform with your hands.
It involves using your hands and knowledge to solve problems. For example, a mechanic can repair a car with his knowledge of his handwork as an auto mechanic.
Handwork involves physical labour and is profitable to learn in Nigeria.
Learning Handwork in Nigeria
You can learn handwork by enrolling as an apprentice in a training centre.
Learning handwork will take six (6) months to seven (7) years in Nigeria.
You will receive a monetary settlement from your trainer after your apprenticeship program.
Best Handwork to Learn in Nigeria
Here is the list of profitable handwork to learn as a student in Nigeria;
Photography
Hair Barbing
Hair Styling
Makeup
Tailoring & Fashion Design
Phone Repair
House Painting
Wallpaper Installation
Food and Restaurant Business
Cake Baking & Pastries
Meat Pie Making
Peanut Making
Phone and Laptop Repair
Handbag Making
Plumbing
Solar Power Installation
Floor Tiling
Wristwatch Repair
Beading and Jewelry Making
Transportation Business
Playing Musical Equipment
CCTV Installation
Electrician & House Wiring
Auto Mechanic
Nail & Eyelashes Fixing
Crochet and Handbag Making
Aluminum Doors and Windows Installation
Photography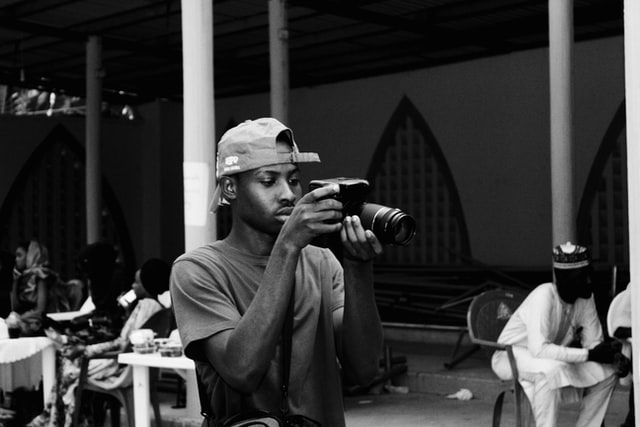 Becoming a professional photographer is the best skill to be self-employed in Nigeria. You can learn lucrative handwork in three (3) months.
The handwork of photography involves taking pictures of people with a digital camera. You need lighting equipment and photo editing skills to become a successful photographer in Nigeria.
Many people doubt whether photography is still a valuable skill in Nigeria. The answer is yes. Photography is lucrative handwork that you can use to make money for yourself.
Using smartphones with cameras is not a threat to the photography business. People hire photographers for special occasions like wedding ceremonies, photoshoots, etc.
You can make good money if you are good at taking quality and amazing pictures. Your clients would always recommend you to their friends to take their pictures.
Social media platforms like Instagram and WhatsApp are platforms to promote your work.
How to Become a Professional Photographer in Nigeria
Learning photography in Nigeria is between three months to a year.
It involves learning the basics of taking quality pictures and photo editing.
You can learn photography in two (2) ways;
Taking Online Photography Classes
Register as an Apprentice with a Photographer
Online Photography Classes
Taking online photography classes is one way to begin your photography career.
You will learn the beginner's guides on becoming a professional photographer.
The advantage of this system of learning is that it is cheap. You will only pay for your course materials and internet data. Some photography courses are free.
The cons of learning photography online are that you will not have the opportunity to experiment with real clients.
It is necessary to buy photography equipment to learn to use this process.
Websites for Online Photography Classes
YouTube is a free platform that you can use to learn photography.
Here is a list of websites to learn photography;
YouTube
Udemy
Skillshare
Wondrium
Alison
Coursera
Types of Photography Courses
The following are the types of photography courses;
Wedding Photography
Fashion Photography
Architectural Photography
Documentary Photography
Street Photography
Wildlife Photography
Beauty Photography
Commercial Photography
Sport Photography
Still Life Photography
Abstract Photography
Underwater Photography
Long Exposure Photography
Landscape Photography
Register as an Apprentice with a Photographer
Registering as an apprentice is the best way to learn photography in Nigeria.
Search for a good photographer
Register as an apprentice
Pay the agreed sum of money
Learn photography
The advantage of being a photographer apprentice is that you get to apply what you learn.
You could go with your trainer to events for photography gigs. Also, you can learn with the store's photography equipment.
Hair Barbing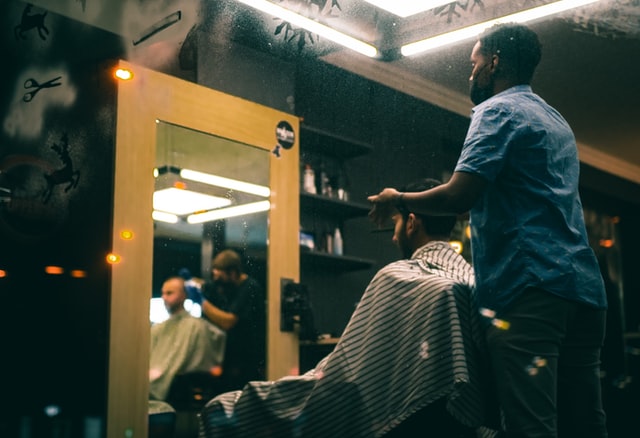 Hair barbing is the skill of cutting the hair of male or female clients to make them look good.
Cutting hair is profitable because people cut their hair all the time.
You can learn to cut hairstyles between three (3) to six (6) months.
Becoming a successful barber involves the following;
Know how to cut trending styles in Nigeria for guys and ladies
Site your barbershop in a good location
Furnish your barbershop
Build a good relationship with your customers
List of Barbing Salon Equipment in Nigeria
The following is the list of equipment that you need to set up a barbing saloon in Nigeria;
Hair Clipper
Large Wall Mirror
Generator
Sterilizer
Rotating Chair
Hair Brushes
Music Sound System
Neck Tissue Paper
Fan or Air Condition
You don't need to have a barbershop to cut hair in Nigeria. It is possible to attach to a barbershop and pay for the space.
Learning How to Cut Hair in Nigeria
You can learn how to cut hair in Nigeria;
Online Tutorial
Sign Up for an Apprenticeship
Signing up for an apprenticeship in a barber's shop is the best way to learn how to cut hair. You would master the basics and begin to cut hairstyles yourself.
Hair Styling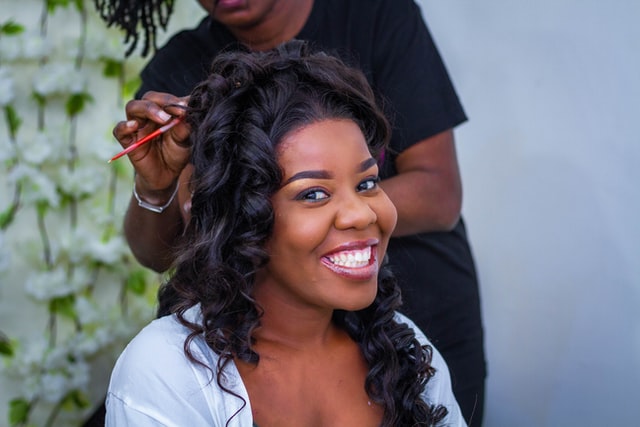 Hairstyling is one of the most profitable handworks in Nigeria. Becoming a hairstylist will give you job opportunities at home and abroad.
Many people who want to travel abroad usually learn hairstyling as the skill of choice. It is because there are jobs for hairdressers everywhere.
Learning hair styling is six (6) months to one (1) year.
It is advisable to attach yourself as an apprentice to a hair salon. You can follow hairstylists on YouTube to improve your skills.
After learning, you can decide to get employment at a beauty shop or open your hair salon if you have the capital.
The perks of hairstyling are selling wigs, weaves and other hair products.
Learning to plait the latest and trending styles is necessary to get high-paying clients.
Also, get an Instagram page where you post the hairstyles of your customers. It would give you more exposure.
Makeup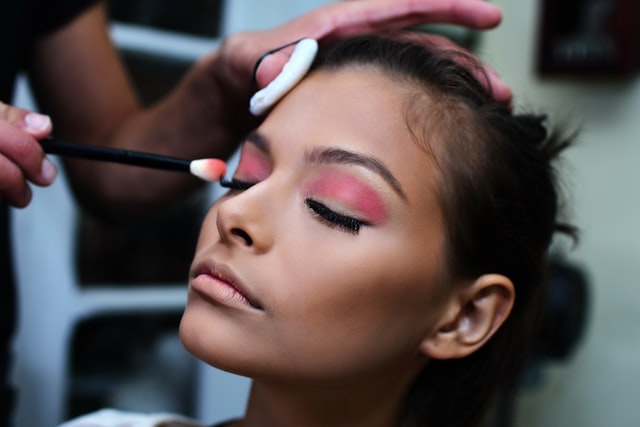 Makeup is now the trending way for Nigerians to earn cool cash. It is a skill that can make you self-employed.
A makeup artist is a person that applies cosmetics products to the face of a client to look beautiful.
Many ladies apply makeup on special occasions like weddings, birthdays, etc. Also, moviemakers use makeup artists for both male and female actors.
Learning makeup begins with signing up as an apprentice or watching YouTube videos.
Learning makeup artistry at a studio and improving your skills using online tutorials is best.
Full Makeup Artist Kit List
As a makeup artist in Nigeria, you need to buy equipment.
The following is a list of full makeup artist kits;
Professional Makeup Brushes (Foundation brush, buffer brush, blush brush, bronzer brush, contouring brush, small fan brush, large powder brush, complete eye brush set, etc.)
Moisturizer
Face Primer
Foundation
Concealers
Eyeshadow
Rouge
Cosmetic Spatulas and Steel Palettes
Mirror
Hair Clips
Tweezers
Ring Light
Sponges
Eyebrows Kit
Eye Shadow
Lipstick
Eyeliner and Lip Liner
Eyelashes
Disposable Mascara and Lip Wands
Cotton Pads and Sticks
Tailoring & Fashion Design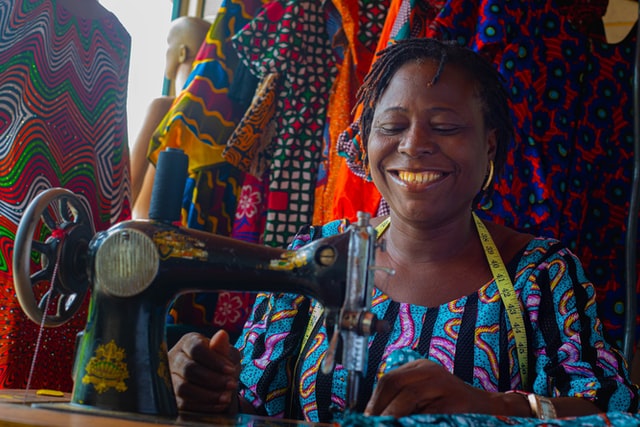 Fashion designing or tailoring is a high-paying skill in Nigeria. It is handwork that you can learn to make money.
Fashion designers are people who create beautiful and colourful dresses from materials. They know how to sew the perfect dress for any occasion.
The Nigerian fashion industry is profitable because people sew new dresses for occasions.
Learning to sew dresses will take one (1) year of training at a fashion school. You will learn tailoring by learning under the tutorship of an experienced tailor.
Fashion design is the up-to-date version of tailoring. Fashion designers deal with making expensive dresses.
Phone Repair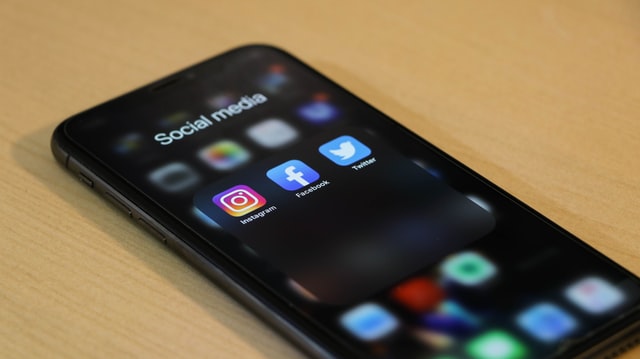 Phone repair is one of the best handworks to learn in Nigeria.
Phone repairers are people who fix faulty phone devices. For example, you will take your phone to a repairer if your Samsung charging port develops a fault.
You will find these guys in the phone section (computer village) of popular markets in Nigeria. They are also into the sale of phone accessories and used phones.
You can make money as a phone repairer as your clients will refer their family and friends for repair.
Learning how to fix mobile devices will take one (1) year.
Search for a phone repairer in your area.
Show your interest in an apprenticeship opportunity.
You can sell phone accessories like power banks, earpieces, chargers, etc., for your phone repair.
House Painting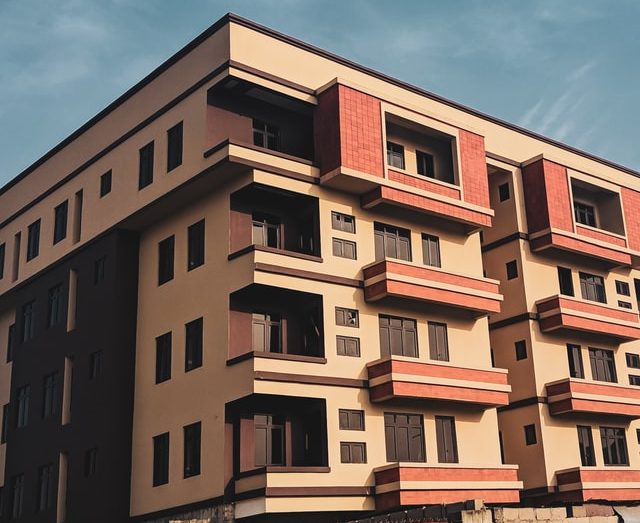 Learning how to paint all kinds of houses is a good skill. Painting is easy-to-learn handwork.
The real estate sector is booming in Nigeria. It is also why house painters are cashing out big time. Painters get a good amount of money for their handwork.
You can learn how to paint houses with beautiful and trending designs in six (6) months.
There are two types of house painting in Nigeria;
Interior House Painting
Exterior House Painting
As a painter, you can get high-paying clients by becoming friends with site engineers, paint sellers, etc.
Also, visiting building sites is a good strategy way to get customers.
Wallpaper Installation
Wall installation is an alternative to painting the interior of a house.
3D designs for living rooms are popular in Nigeria. Homeowners prefer wallpaper to paint because it is easy to change and cheaper.
You can learn how to install wallpapers in three (3) months in Nigeria.
There are different types and ways to install wallpaper designs.
You will learn the following during your apprenticeship;
3D wallpaper designs for living rooms in Nigeria
Wallpaper designs and prices in Nigeria
How much is wallpaper per roll in Nigeria
Price of wallpaper in Nigeria
How to install wallpaper with top bond
How to fix wallpaper in Nigeria
Food and Restaurant Business
Opening a local food restaurant is one of the most profitable businesses in Nigeria.
Food nutrient is essential for the body. Nigerians eat in the morning, afternoon and evening.
Many people buy food on their way to work. Others get food for a lunch break and in the evening.
Selling delicious food in a restaurant will give you a lot of profit. You can start a low-budget small restaurant from your home.
There is profit in starting a restaurant business; your family can eat from the food you cook.
You can always get innovative by selling your food online using dispatch riders.
Also, the restaurant business involves selling drinking water and soft drinks.
Starting a Restaurant Business in Nigeria
The cost of starting a low-budget small restaurant business depends on your location, the price of food items and the size of the restaurant.
Starting a restaurant business in Nigeria can cost between fifty to two hundred thousand naira (₦50,000 – 200,000).
Get a Good Location
Search for a commercial location to site your restaurant. The place of your business will determine the kind of customers that would patronize you.
You can use your house as the location for your restaurant if you have a low budget. But it is better to hire a store for your food vendor business. It will give your food business a level of professionalism.
Your restaurant must meet sanitary conditions.
Buy Cooking Materials
You must get the essential cooking equipment for your food business.
The following are cooking materials to start a restaurant business in Nigeria;
Gas cooker
Cooking pots of various sizes
Dish and cutleries
Spoons of various sizes
Table and chairs
Refrigerator
Knife cutter
Bowl
Water drum storage
Knife
Blender
Wooden spoons
Saucepan
Cutting board
Frypan
Cake Baking & Pastries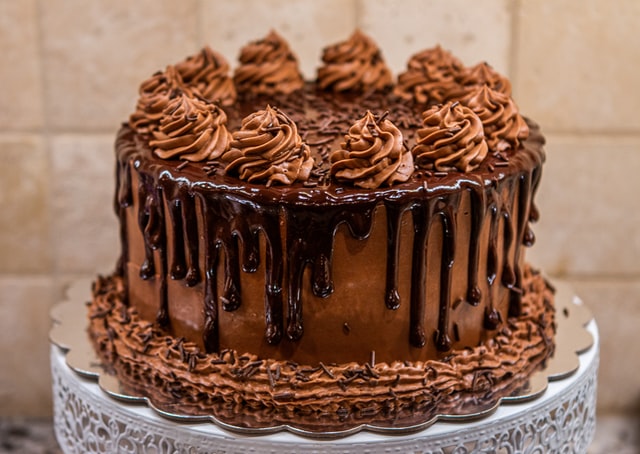 Baking cakes, cupcakes, snacks and small chops is a good business in Nigeria.
This business is ideal for all people, from students to adults. You can make plenty of money by making pastries.
To become a baker, you begin by learning how to make cakes online or in a training school. The duration for learning how to bake is three (3) months.
You will learn how to design and make tasty cakes during this period. Also, you would learn how to use the necessary equipment for baking.
Learning to make meat pie and other snacks will save you money.
The tastier your pastries, the more recommendation and customer you will get.
Requirements to Learn Baking in Nigeria
Dedication
Develop a passion for baking
Learn scale measurements like gram (g) and kilogram (kg)
How to mix the dough
Good customer relationship
You must find out time to practice what you learn in baking school.
Baking Tools
Here are the tools you need to become a baker in Nigeria;
Baking Utensils
Baking Ingredients (flour, baking powder, butter, milk, etc.)
Oven
Icing nozzles
Measuring cups
Wood spoon
Cake pillars
Fondant mat
Palette knives
Whisk
Chopping board
Spatula
Turntable
Kitchen scissors
Pastry brush
Smoothers
Rolling pin
As time progresses, you will know the equipment to buy for your baking.
Phone and Laptop Repair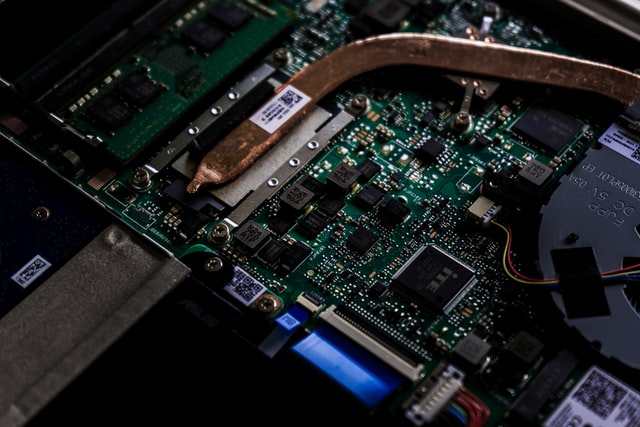 Laptop and phone repair are profitable in Nigeria to become self-employed. The skill involves fixing faulty laptops with software and hardware problems.
Smartphones have become an essential commodity. People use their mobile devices to access the internet and connect with people.
Over time, these devices develop one fault or the other. So, they would have to take their phone to a repairer for a fix.
Also, laptops develop all kinds of software and hardware problems. Laptop owners are willing to fix their computers at a sum.
You can also add the installation of software to your laptop repair business.
Learning phone and laptop repair in Nigeria is six (6) months to a year.
Plumbing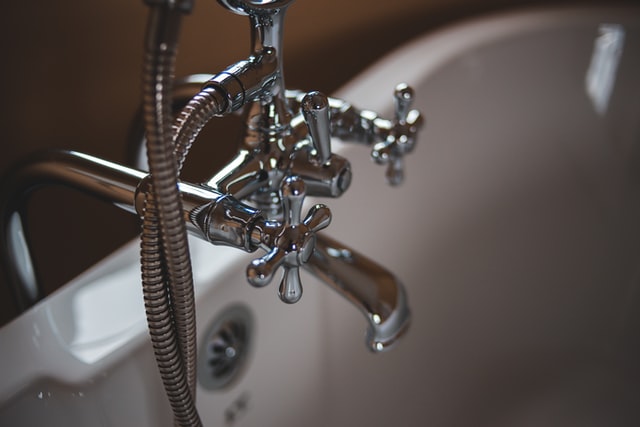 Plumbing is one of Nigeria's best and most lucrative handiwork to learn to make money.
A plumber is a person that installs the plumbing system in a house. The job also involves the maintenance and repair of faulty plumbing components.
For example, a plumber is in charge of fitting a kitchen sink.
Every new house built must use the services of a plumber.
Learning to plumb in Nigeria is six (6) months to a year.
Solar Power Installation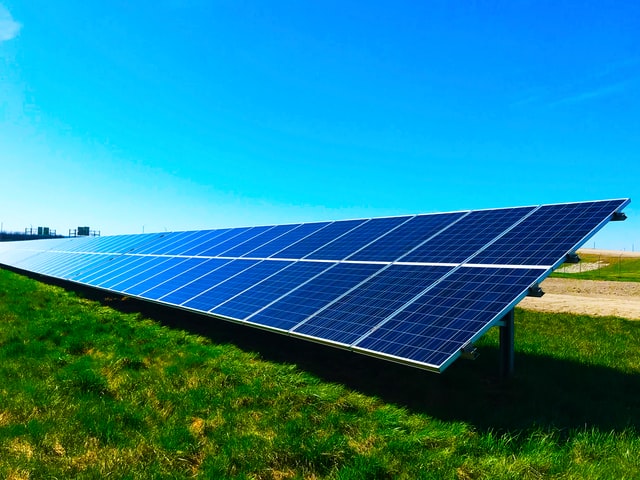 Solar power installation is one of the best skills to learn in Nigeria.
Many Nigerians are searching for an alternate energy source because of a power outage.
You can learn how to install solar system panels for homes and offices. You will make money by doing a solar installation.
Learning solar panel installation in Nigeria is six (6) months to one (1) year.
You will master the following;
Solar power system installation
Types of solar panel
Complete solar system
5kw solar system price
Solar power for homes
Cost of installing solar panels
Solar power in Nigeria
Best solar panels in Nigeria
1000w solar panel price in Nigeria
Solar panel price
Best solar panel in Nigeria
Here are some of the things you need to do to start a career in solar installation in Nigeria:
Get certified: There are several solar installation certification programs available in Nigeria. Getting certified will demonstrate your skills and knowledge to potential employers.
Build your network: Attend solar industry events and network with other professionals. This will help you learn about job opportunities and make connections that could lead to employment.
Get experience: Volunteer or intern with a solar installation company to gain hands-on experience. This will make you more marketable to employers.
Market yourself: Create a resume and LinkedIn profile highlighting your skills and experience. You can also reach out to potential employers directly.
Nigeria's solar industry is growing rapidly, with a high demand for qualified solar installers.
If you are interested in a career in solar installation, many resources are available to help you get started.
Floor Tiling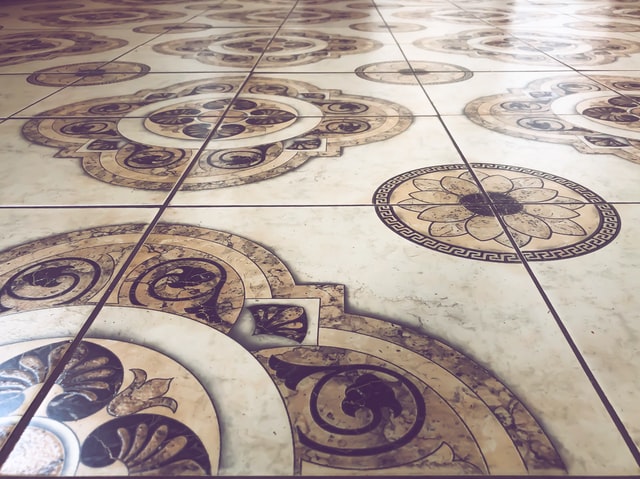 Learning floor tilling work installation is profitable in Nigeria.
The majority of the homes and offices in Nigeria make use of tiles. You can make money by becoming a skilful tiler. It is necessary to learn how to fix trending tiles like ceramic tiles.
The duration to learn how to fix tiles in Nigeria is six (6) months. You would have to register as an apprentice with a professional tiller.
To get a tilling contract job, you must make friends with site engineers and tile sellers.
Here are the things you must know as a tiler;
Cost of tiles in Nigeria
Ceramic tiles in Nigeria
Terrazzo flooring cost per square metre in Nigeria
Tiles workmanship
Price of tiles
Fixing tiles
Wristwatch Repair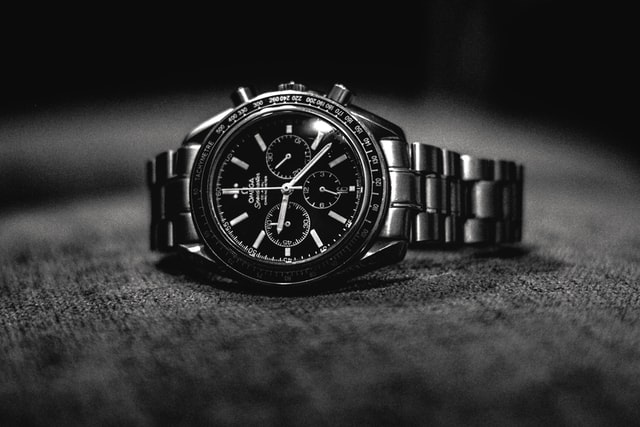 Wristwatch repair is good handwork in Nigeria.
Learning how to repair a wristwatch is a good side hustle to make money.
You can learn how to fix a wristwatch by learning the skill with a professional. Learning how to fix a wristwatch can take you between three (3) to six (6) months.
CCTV Installation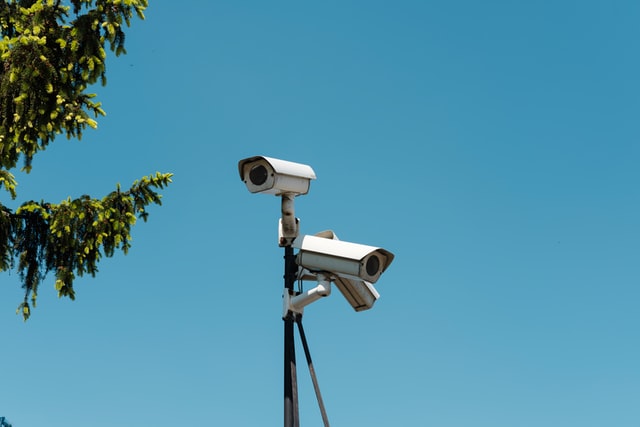 CCTV stands for closed-circuit television. The installation of CCTV is for the visual monitoring of activities within a home or office space.
Today, many banks, offices, private homes, etc., use CCTV cameras for security.
CCTV installation is lucrative handwork to learn in Nigeria. You can make money from the installation of security cameras.
You will begin by registering as an apprentice with a professional CCTV installer. The duration to learn CCTV installation is six (6) months. During this period, you will learn the following;
CCTV installation price in Nigeria
Price of CCTV cameras in Nigeria
CCTV operator training courses in Nigeria
The cost of CCTV cameras
Types of CCTV cameras and their prices
CCTV installation kits
CCTV installer
Beading and Jewelry Making
Bead making is a craft of attaching beads to make a string-like necklace or bracelet.
Beadwork and jewellery making are lucrative handworks to make money in Nigeria. You can make beads of beautiful designs and sell them to people needing the commodity.
In Nigeria, the outfit for an occasion is incomplete without the attachment of beads. People wear beads in different kinds of ceremonies like traditional marriage, etc.
Types of Beads in Nigeria
The following are the types of beads in Nigeria;
Larva beads
Pearl beads
Vinyl beads
Glass beads
Seed beads
Gemstone beads
Bugle beads
Bali beads
Camel bone beads
Coral beads
Materials for Bead Making in Nigeria
Beads
Clasp
Headpins
Crimps
Bead shovels
Crimping pliers
Tiger tail strings
Bead mats
Fishing line
Glue
Gilder paste
Bead reamers
Crimp covers
Transportation Business
Transportation is the best business in Nigeria. It involves moving individuals from one location to another with a motorcycle, tricycle, car or bus.
Starting a transportation business is profitable in Nigeria. The secret to establishing a successful transportation business is to understand the following;
Have a good business plan
Decide the kind of transportation business
Under the business terrain
Get the necessary license
Starting a transportation business in Nigeria is capital-intensive. You would need to buy the medium of transportation;
Tricycle (Keke napep)
Motorcycle (okada)
Minibus
Bus
Car
Using a hire-buy service, you can start transportation in Nigeria without having a car. It involves you agreeing with a car or tricycle owner where you make daily payments.
Playing Musical Equipment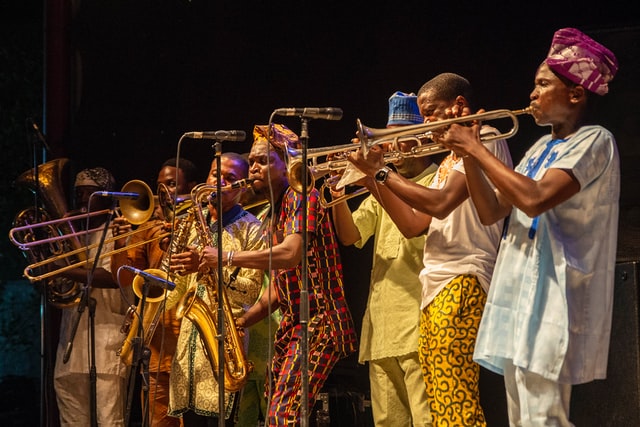 Playing a musical instrument is profitable to make money in Nigeria.
Making money through the playing of musical instruments in the following places;
Church
Ceremony
School
Musical artist
You can make money if you can master how to play musical instruments. For example, some churches pay to play the saxophone.
Electrician & House Wiring
An electrician is a person that fixes electrical faults in a home or office. It also involves electrical maintenance and wiring of houses. Also, knowing how to repair electrical appliances is an added advantage.
The job description of an electrical technician involves the installation of electric appliances and maintenance.
You can become an electrical technician by learning from a professional electrician.
The apprenticeship for an electrical technician in Nigeria is one (1) year.
To become an electrician, search for an electrical technician in your area.
After your training, you would get jobs from clients building new houses.
Automobile Mechanic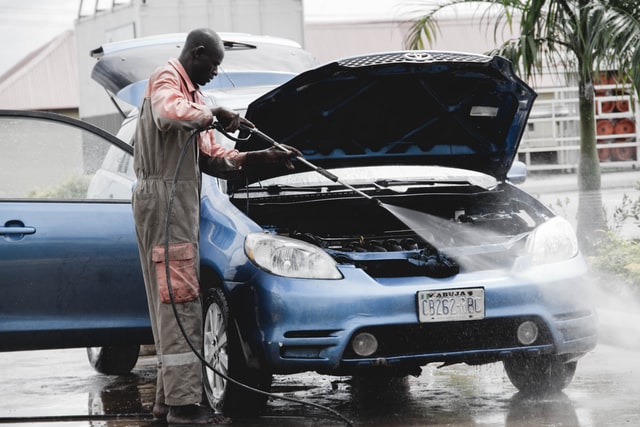 Auto mechanic technicians repair faulty automobiles and carry out maintenance.
Becoming an auto mechanic is a way to become self-employed in Nigeria.
Types of Automobile Mechanics in Nigeria
The following are the types of automobile mechanics in Nigeria;
Motorcycle mechanic
Tricycle (Keke napep) mechanic
Minibus mechanic
Bus mechanic
The repair of automobiles is common handwork in Nigeria. It is one of the best ways to make money with a skill.
You can become an automobile mechanic by registering as an apprentice. The duration of the training is between one (1) to two (2) years.
After that, you would be free to work as an independent mechanic.
Nail & Eyelashes Fixing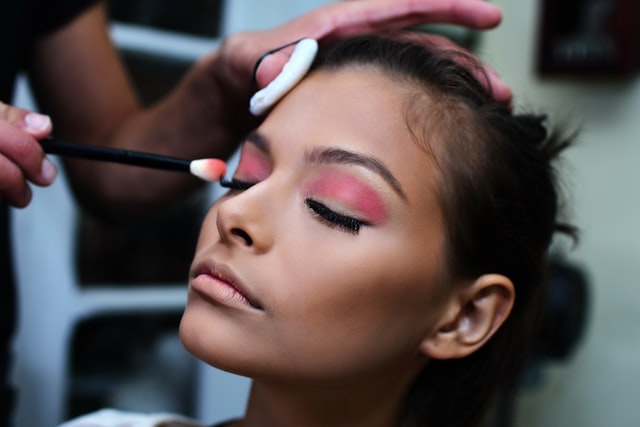 Nail and eyelash fixing is a lucrative business in Nigeria. Learning how to fix nails and other female beauty accessories is profitable.
Many ladies like to fix their nails and eyelashes for special occasions. You can learn this skill to make money. Also, it is possible to attach makeup to your skill for more money.
Learning nail and eyelash fixing lasts six (6) months to one (1) year.
Tote & Crochet Handbag Making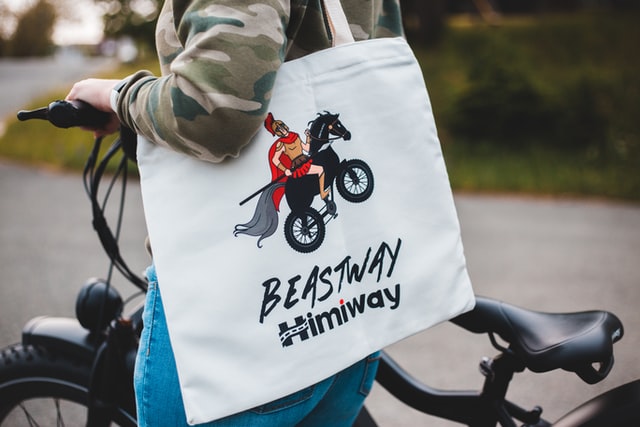 A handbag is a popular accessory for ladies. Making handbags like tote and crochet bags is profitable in Nigeria. Also, you can learn how to make Ankara and leather bags.
Learning to customize ladies' handbags is the most profitable way to make money. Nowadays, tote bags are now popular with students. It is a lucrative opportunity to earn money.
The skill of making handbags involves learning about their fabrics and design.
You can learn how to make handbags in six (6) months by watching online tutorials or enrolling as an apprentice.
Digital Skills
Digital skills are expertise that uses digital tools to solve problems. It involves using the internet or a computing system to offer services.
Learning a digital skill is the best way to make yourself self-employed.
You can read my post on the complete guide on how to make money online in Nigeria.
The following is a list of digital skills that you can learn;
Internet Marketing
Web development
Copywriting
Blogging
Graphic design
Data analysis
Writing
Project management
Web design
Data Science
Mobile app development
UX/UI design
Analytics
Programming
Entrepreneurship Skills
Entrepreneurship skills are the expertise of creating and managing a business venture.
It is necessary to learn entrepreneurship skills as a business owner in Nigeria. The knowledge will help you to establish and manage your business for profit.
Poor management is the reason for the crash of many businesses.
Soft Skills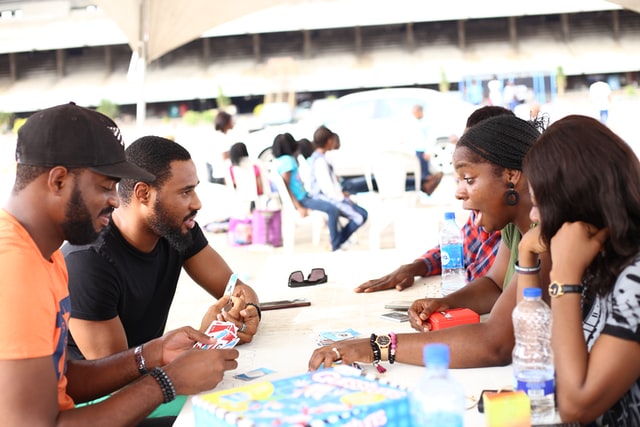 Soft skills are an area of expertise that deals with the interaction between people. They are non-technical skills like digital skills.
The following are examples of soft skills;
Emotional intelligence
Critical thinking
Communication
Leadership
Artificial intelligence
Networking
Coding
Conflict resolution
Cloud computing
Creative thinking
Blockchain
Time management
UX design
Teamwork
I would love to hear from you in the comment box below. Let me know if you have any questions.
You can watch my videos on the Studentship YouTube Channel by clicking here.