Setting up a makeup artist studio business in Nigeria can be challenging due to the high cost of cosmetic materials and electronics equipment.
You need the knowledge in this post to avoid common mistakes made by makeup artists in Nigeria.
A lady in my estate opened a makeup studio without proper research. The business did not do well because the location of her studio was off, and she did not have a business plan.
There are necessary things that you must put in place to become a successful and celebrity makeup artist in Nigeria.
This post is about setting up a successful makeup studio business in Nigeria. I have also included the list of the equipment needed for a makeup studio and prices, makeup room set-up, business registration, etc.
Let me know if you have any questions, opinions or need further clarifications. I would love to hear from you.
Makeup Studio in Nigeria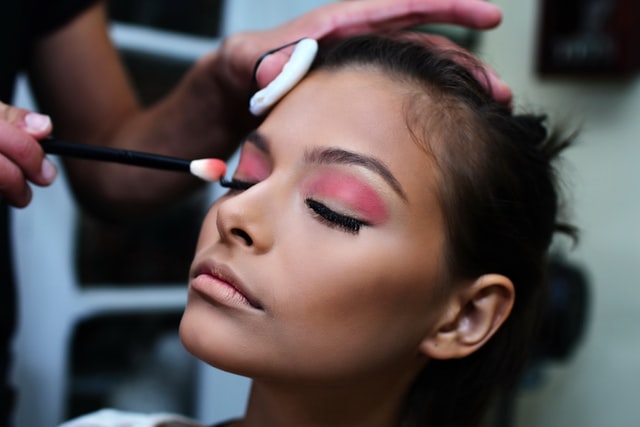 A makeup studio is where cosmetics products are applied to the face to enhance beauty.
Makeup is a lucrative skill and handwork in Nigeria to make money as a guy or lady.
There is a high demand for professional makeup artists during wedding ceremonies, birthday photoshoots and social events.
Also, movie producers hire makeup artists for the makeup of the cast actors in their movies.
Setting up a makeup studio would give your business a professional look. You can also do home service for high paying clients.
Equipment Needed for a Makeup Studio
The following is the list of equipment and tools needed to set up a makeup studio in Nigeria;
| Makeup Studio Equipment | Price (₦) |
| --- | --- |
| Make Up Box + 24 Set Brush + 6 In 1 Powder Palette And 120 Colour Eyeshadow | ₦23,000 |
| Makeup Stool | ₦23,000 |
| Concealers and Color Correctors | ₦1,150 |
| Ring Light | ₦15,000 |
| Lightening | ₦8,000 |
| Mirror | ₦5,000 |
| Fan | ₦17,000 |
| Air Conditioner | ₦137,000 |
| Generator | ₦95,000 |
| Shelves | ₦15,000 |
How to Set Up a Makeup Studio in Nigeria
Starting a successful makeup studio in Nigeria requires capital and business knowledge.
The following are what you need to set up a makeup studio in Nigeria;
Create a Business Budget
Develop a Business Plan
Get a Business Name
Choose the Right Business Location
Rent a Shop
Decorate your Studio
Buy Makeup Kits and Studio Equipment
Register your Makeup Studio
Promote your Makeup Studio
Employ Qualified Workers
Create a Business Budget
Many business owners in Nigeria make the mistake of starting a business without having a budget. It is the wrong approach for prospective business owners.
Knowing the budget for starting your makeup studio is the first step to setting up your studio.
Creating a business budget is knowing the financial obligation needed for the studio and other expenses.
Begin by compiling the list of expenses for your makeup studio. This approach would help you know the items and equipment that are a priority.
A budget will give you a clear view of the prices of items and what you need for your studio.
For example, a budget will help you know if you should get an air conditioner or fan.
Get a book and pen to create a business budget.
Develop a Business Plan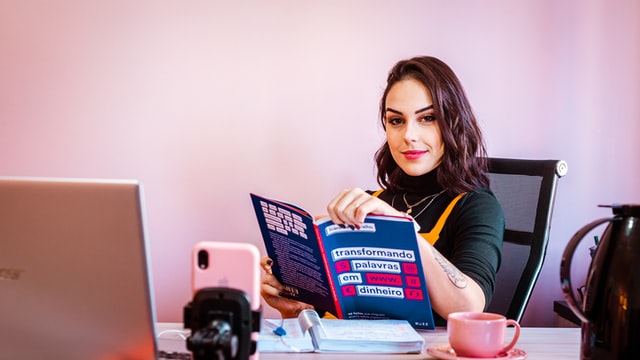 A business plan is a document containing the aims and objectives of your business.
A business plan for a makeup studio aims to give your business clarity in achieving its goal. You will be able to determine the financial and human resources required to
The following are the components of a business plan;
Executive summary
Business description
Financial Analysis
Market analysis and strategy
Marketing and sales plan
Competitive analysis
Management and organization description
Products and services description
Operating plan
Business Plan Sections
A business plan has six main sections;
Overview
Message
Marketing
Product
Production and Delivery
The video below will give you a clear idea of how to write the business plan for your makeup studio.
Get a Business Name
A business name is a unique identity for your makeup studio. It is what people will call your business.
For this reason, getting a catchy business name for your studio is necessary.
Go for a name that is contemporary and easy to remember. You want a name you will be proud to associate with when you make it big.
Remember that your business name is your brand identity.
Choose the Right Business Location
Choosing the right business location is necessary to run a successful makeup studio business.
Business location is one factor that determines the success of your business.
You have to be careful when picking out the location of your store.
I know many people who started their business with huge capital and other prospects but made mistakes with the location.
The first question is what category of people would patronize your makeup services. You need to find out the part of town where your customers stay. I am talking about a high population of ladies.
Locate your studio in a place where there are always parties and ceremonies.
Rent a Shop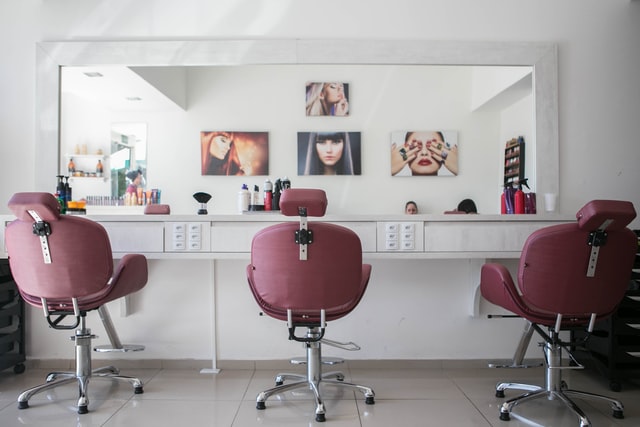 Renting a shop is the next step after choosing a good location for your makeup studio.
Get a shop in a busy area that fits your needs and finance. You want a shop that you love both structure and location wise.
But renting a good shop can be challenging because of the limited options and insincerities of real estate agents.
Do not be in a rush to pay for just any shop, no matter the pressure from the shop agent.
Take your time to find out about the location of the shop. Ask questions about the security and electricity situation in the area.
For payment, ensure that you pay to the correct caretaker of the property to avoid money swindlers.
Decorate your Studio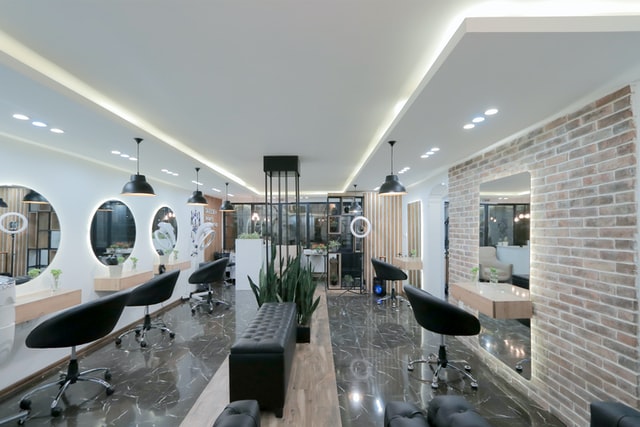 The decoration of your makeup studio is necessary to beautify the place.
The interior decoration of your shop gives your customers the first impression of your business.
You know we are in modern times, everybody loves to stay in a cosy environment with air-conditioning, artworks, flowers, chairs, etc.
But, this does not mean you should break a bank or spend all your money on decoration.
Stick to your budget by going for simple designs. You can decide to use wallpapers on the wall and a fan instead of an air conditioner.
As your makeup business becomes successful, you can add other interior designs to your shop.
Buy Makeup Kits and Studio Equipment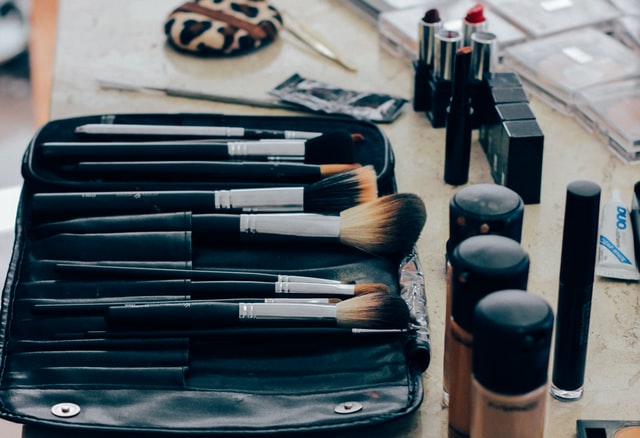 Buying makeup kits and studio equipment is necessary to set up your store.
There are items you must get for your shop. For example, makeup kits and a makeup chair are compulsory.
In buying your kits and equipment, you must go to the market where you can get the best price.
Never be in a hurry to purchase items for your shop. Ask around with people in the business to tell you the best markets in Nigeria for makeup accessories.
Concerning equipment, you should be able to know original products from fake. Failure to differentiate authentic makeup products will cause a setback in your business.
The list below contains themakeup kits and equipment you need to set up your makeup studio;
Professional Makeup Brushes (Foundation brush, buffer brush, blush brush, bronzer brush, contouring brush, small fan brush, large powder brush, complete eye brushes set, etc.)
Moisturizer
Face Primer
Foundation
Concealers
Eyeshadow
Rouge
Cosmetic Spatulas and Steel Palettes
Mirror
Hair Clips
Tweezers
Ring Light
Sponges
Eyebrows Kit
Eye Shadow
Lipstick
Eyeliner and Lip Liner
Eyelashes
Disposable Mascara and Lip Wands
Cotton Pads and Sticks
Ensure you go for the items you can afford. Feel free to add to the list.
Register your Makeup Studio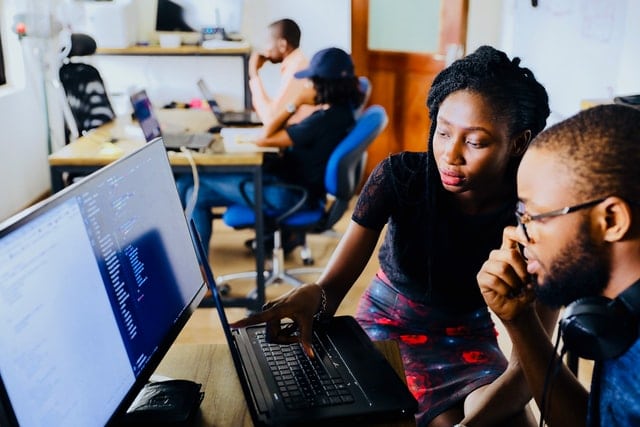 Register your business with the Corporate Affairs Commission (CAC).
The Corporate Affairs Commission is an institution of the Federal Government of Nigeria responsible for business registration in the country.
The following are the advantages of registering your makeup business with the Nigeria Corporate Affairs Commission;
Establishment of customers' trust
Open a corporate bank account for your business
Acquisition of loan for your business
Safeguard your business name
The CAC registration is an approach to making your business official. It is necessary if you plan to expand in the future.
Promote your Makeup Studio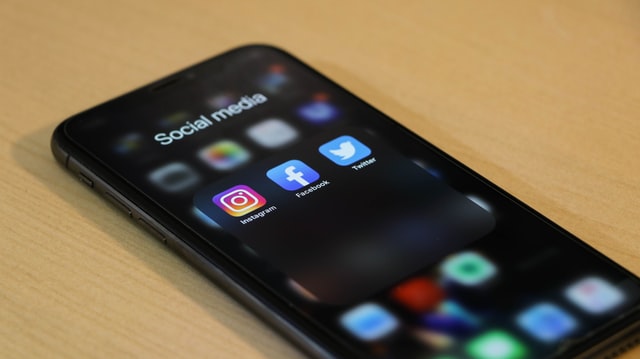 The promotion of your makeup studio to acquire customers and clients is what would make your business successful.
Having met other requirements for setting up your makeup studio, you need patronage to get the Return on your Investment (ROI).
The following are ways to promote your makeup studio business;
Word of Mouth
Print Posters and Banners
Social Media
Business Websites
It would be easy to get clients if you have been doing home services. These people would give you patronage when you open your shop.
Employ Qualified Workers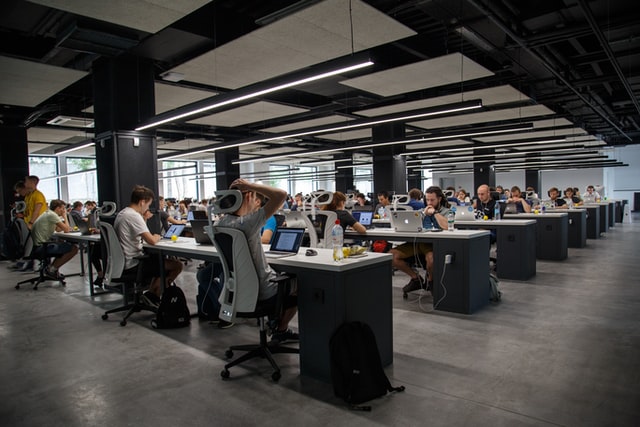 Employing qualified workers will help you depending on the scale of your business.
You can get an assistant to help out around the shop. Employ a larger workforce if your makeup studio is big.
Ensure that the people you employ are competent for the job.
Makeup Studio Designs in Nigeria