Mini importation is a profitable business in Nigeria for making money online from selling all kinds of retail products.
The mini importation business involves buying items like jewellery, electronic gadgets, hair products, etc., from e-commerce websites such as Aliexpress, Alibaba and Amazon.
Nigeria is a consumer country, meaning people like to buy any item that catches their fancy, especially when the price is low.
There are plenty of items you can import from China, the United States, etc., that can make you money online in Nigeria.
But many sellers in the importation business face the problem of getting their products to the right market. It is frustrating to bring from abroad items you cannot sell.
WhatsApp is the best online platform to reach potential buyers of your products. It is what this post is about helping you to get the best out of your importation business through WhatsApp groups.
Let me know in the comment if you have any questions about the mini importation business in Nigeria. I would love to hear from you.
Mini Importation Business in Nigeria on WhatsApp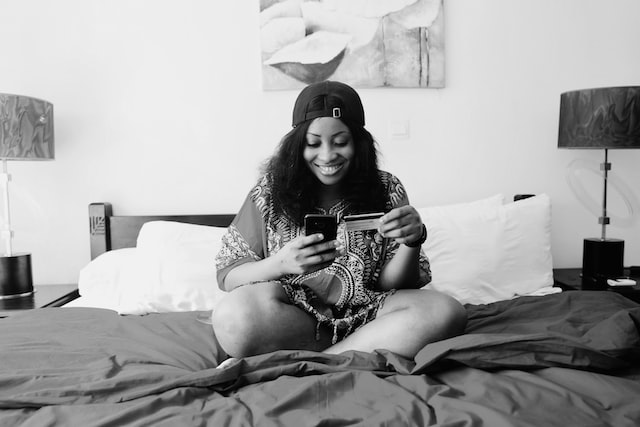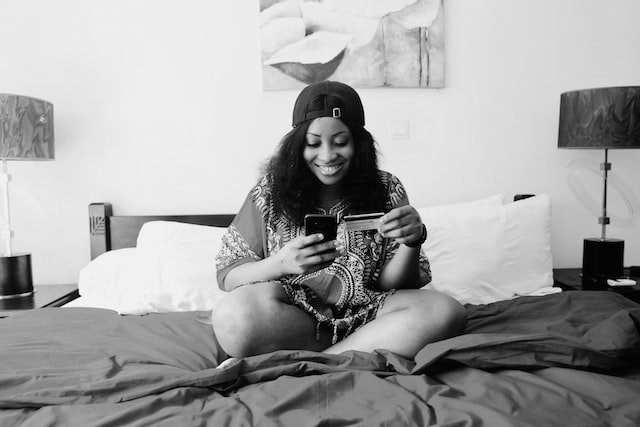 The following are tips to help you make money from your mini importation business on WhatsApp;
Add People to Your Contact
Post Regularly on Your WhatsApp Status
Be Polite With Your Client
Send Celebratory Messages
Always Be Available Online
Join WhatsApp Groups
Advertise on WhatsApp TV
Add People to Your Contact
Having a high contact base on your WhatsApp is the first step to becoming a successful mini importation seller.
A significant contact translates to a high number of potential clients on your WhatsApp list.
You know that the people with the highest views on their status have many contacts on your WhatsApp.
So also, you must make conscious efforts to build large followership on your WhatsApp.
By so doing, you would be able to reach a larger audience when you showcase your mini importation products or items.
Post Regularly on Your WhatsApp Status
Posting regularly on WhatsApp status is the secret to becoming popular on the Social Media messaging app.
The mistake many vendor sellers make in Nigeria is spamming their WhatsApp status with items for sale and other boring stuff.
Trust me, many people on your contact list would mute you if they discover you only post-for-sale items.
The right approach is to post engaging content like memes and funny videos on your WhatsApp status.
Then, from time to time, you can post a few items for sale on your status. Ensure you make such posts to be captivating and less generic.
If you need more help or insight about this approach, you can let me know in the comment box at the end of this post.
Be Polite With Your Client
Politeness is the key to excellent customer service delivery and satisfaction.
In Nigeria, the rude attitude of some mini importation vendors is a huge turnoff for patronage. They respond in an impolite manner.
As a seller of imported products who wants to make money, you must learn to be polite to your customers.
From experience, there are times when my clients talk rudely to me or ask annoying questions.
But I always make it a point of duty to respond politely. That's the same approach you must apply to your business.
Do not get emotional when clients use abusive words or make unreasonable demands.
Learn to use sweet words that would help to increase your sale.
For example, if you drop a comment, you will see the kind of sweet words I would use to reply.
Send Celebratory Messages
Sending congratulatory or celebratory messages to people on your WhatsApp contact is an effective strategy to make money.
By congratulatory or celebratory messages, I mean happy new month and birthday wishes.
People love it when other people care about them enough to send them messages during their special occasions.
They would not hesitate to patronize your business when they know you genuinely care about their well-being.
I know this sounds like a difficult task keeping tabs on people. But there are easy ways to go about this concept.
For example, someone on your contact list announces they are celebrating their birthday on their WhatsApp statute.
All you have to do is reply to their post with a Happy Birthday message wishes.
Always Be Available Online
As a vendor in the mini importation business, you must be available online to attend to your customers.
It would not make sense that, as a seller, you cannot respond to your potential buyers' inquiries within the shortest time.
As you know, most of your customers contact you on WhatsApp. It means you always have to be available online.
Join WhatsApp Groups
Joining WhatsApp groups with members interested in the kind of products you import to Nigeria would increase your sales.
Now, get this right. I do not mean you should only join groups to spam them with the items you sell.
The right approach is to build a community of friends on these WhatsApp groups.
People who like your interaction would reach out to you to become friends. Onward, they would be willing to patronize you when they find out you sell products you need.
Advertise on WhatsApp TV
Buying advert space on WhatsApp TV is a strategy to reach a wider audience with your products.
The demerit of this approach is that it does not convert well like other Ad formats such as Facebook adverts.
The only way your ads would convert on WhatsApp TV is if you sell products that are compelling and irresistible to purchase at great prices.
I recommend you use Facebook Ads for the promotion of your items.
Let me know in the comment if you need assistance running Facebook Ads.
Also, ensure you read my guide on starting a mini importation business in Nigeria.