If you're considering working abroad, America is one of the best countries.
Have you ever wondered why most big companies have at least one branch in the USA?
It s is because the country is a global leader in many industries, among many other reasons!
The USA has many employment opportunities for any career you can think of! Also, the country has a high level of security, a multicultural system and a stable economy for your career to easily thrive!
So, if you are wondering how to get a job and make lots of money in the USA, this post is for you!
Here, I will show how you can get a job in the USA from Nigeria without hassles.
However, it would help if you got a USA work visa before you can work in the USA as a Nigerian.
Let me know in the comment if you have any questions or need further clarification, I will love to hear from you.
USA Work Visa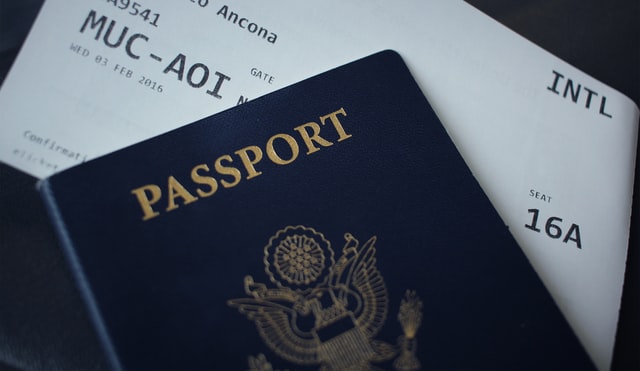 Nigerians who wish to work in the USA must legally obtain a valid work visa.
However, the kind of visa you can apply for depends on the duration of your stay in the USA.
If you wish to work temporarily, you can get a temporary visa, a US Non-Immigrant Visa.
However, permanent employees can get an Immigrant Visa and a work permit (Green Card) to enable them to work and live permanently in the USA.
My focus in this article is the Non-Immigrant Visa, as this is what most Nigerians seeking to work in the USA prefer since the other visa is more difficult to obtain.
The US Non-Immigrant Visa is for Nigerians who want to work in the USA for a specific period.
This duration must be noted in your employment contract and visa application.
There are also different types of temporary work visas depending on your job.
Some of them include an H1B visa, an H-2A visa, and an I visa.
Applicants must fulfil all the requirements to be eligible for this visa, which will be discussed further in this post.
USA Work Visa Eligibility Criteria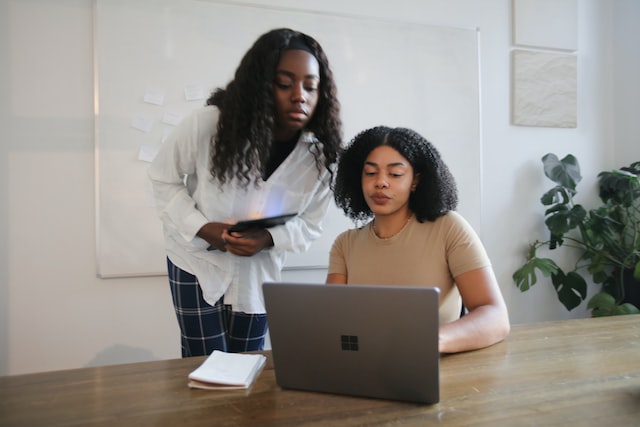 To be eligible for this visa, you must meet the following conditions.
Note that all the requirements are compulsory, and failure to meet any of the conditions may result in the denial of your visa. The conditions include the following:
You must have secured a job from your employer in the USA.
Your employer must file a Petition for a Nonimmigrant Worker with USCIS, which must be approved.
Your employer must have a certification from DOL. It proves that no US employee can fill the position you have applied for.
Your identity and eligibility must be verified by filling out the I-9 Form within three days of employment.
USA Work Visa Requirements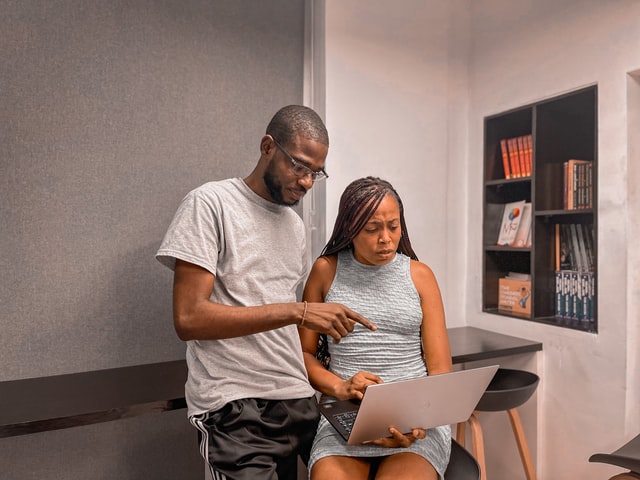 In addition to the above criteria, the following documents are required to obtain a visa and work in the USA:
Valid international passport.
Passport Photographs.
The Receipt Number on your approved Petition for a Nonimmigrant Worker (I-129 Form).
Proof that you have completed the online application form (Form DS-160 ). To prove this, you must print out the confirmation page.
Visa fee receipt.
Proof that you will return to Nigeria after your work in the USA ends.
Proof of educational qualification.
Curriculum vitae.
Letter from previous employers.
Language proficiency test result.
Getting a Job in the USA from Nigeria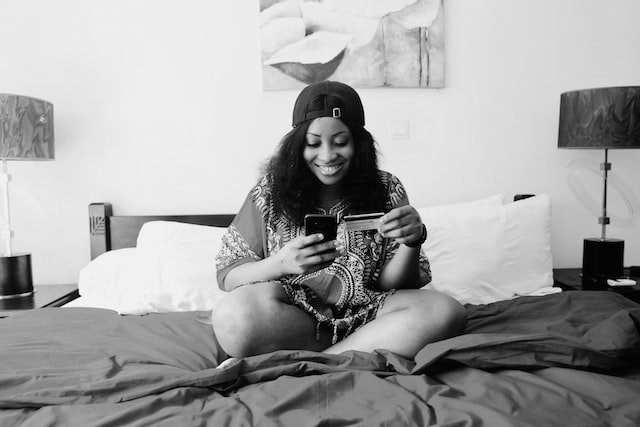 As earlier noted, you must get a valid job offer in most cases before applying for a work visa.
The following tips would help you get a job in the USA from Nigeria:
Meet the requirements
Ensure you have a good CV
Check job websites
Network with people
Create an impressive cover letter
Target in-demand jobs
Meet the requirements
The first thing to seek a job in the USA is to meet the requirements.
I have outlined the general requirements above. However, every job has its specific requirements before anyone can be employed.
or example, some jobs require three-year work experience in that field, and others may require one-year work experience.
I encourage you to enquire about the job that suits you and ensure you meet the requirements for the position if you don't already.
Ensure you have a good CV
Your CV allows your employers to meet you before seeing you physically.
It is essential to leave a good impression through a well-crafted CV.
However, to land your dream job, you must have a CV that meets the USA application standards.
Your CV must concisely show your relevant experiences tailored to the specific job you're applying for.
To create a US-style CV, you should:
Make your CV one or three pages. However, your CV should be one page if you are a recent graduate or have less than five years of work experience.
Use a professional font style that your employer can easily read.
Use standard American English in your CV. For instance, instead of using fulfil, UK English, use fulfil.
Include your contact information, including full name, email address, LinkedIn profile and phone number. Note that your address is not needed, especially for security purposes.
Don't include personal information such as your country of origin, race, gender etc., as this may be grounds for discrimination.
Write a concise personal statement.
Use a chronological format etc.
Check job websites
Did you know that hundreds of Nigerians have successfully gotten jobs in the USA by searching job websites from the comfort of their homes?
Certainly! Many job websites, such as Indeed, Glassdoor etc., compile job vacancies from companies worldwide, including the USA.
Depending on your needs, these jobs can be remote, on-site or hybrid.
All you need to do is search for the kind of job you want, input USA as the location, and you will see hundreds of jobs with their descriptions, salary range, employer details etc.
Network with people
No one is an island; you need people to help you reach your full potential.
You might not find your dream job by checking job websites or sending cold emails, but you may do so through the people you least expect!
It would interest you to know that most employers prefer to hire people they know or people that someone recommended to them.
It is because it is much easier to employ someone you already have a relationship with, direct or indirect.
Hence, it is advisable to attend conferences, seminars, and career events and network with people of like minds.
Even if you are a home buddy or introvert, you can network with people virtually by building your online presence and connecting with them on social platforms such as LinkedIn.
Create an impressive cover letter
Your cover letter demonstrates who you are to your employer better than your CV.
You should introduce yourself, highlight the job you are applying for and show your employer why you think you are the perfect fit.
It is, however, vital that you do not focus on yourself alone. It would help if you talked more about the company and how you can contribute to its progress.
The employer should know that you have gone the extra mile to know about the company.
Your cover letter must be concise, professional and direct. Cross-check your grammar usage and sentence structure; you must ensure everything is spot on.
Target in-demand jobs
The goal is not just to get a job in the US but a high-paying job.
These high-paying jobs are usually jobs that are in demand in the industry.
Fortunately, we will show you the jobs in demand in the US; you should take advantage of this and target those jobs.
Some of these in-demand jobs do not require a specific qualification, so you could still be eligible even if your career is not in line with them.
However, a degree in such a field would be a great advantage!
In-Demand Jobs in the USA for Nigerians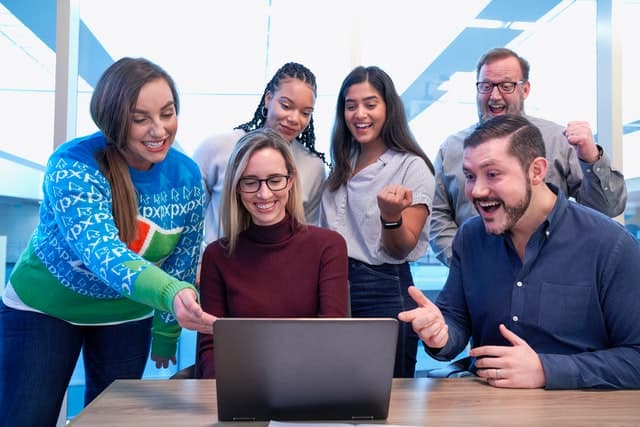 Some of the in-demand jobs and their average annual salary range in the USA for Nigerians include:
| In Demand Jobs | Average Annual Salary (USD) |
| --- | --- |
| Software Developer | $51K to $110K |
| Welding | $47K to $70K |
| Registered Nurse | $52K to $82K |
| Truck Driver | $36K to $60K |
| Operations Manager | $43K to $110K |
| Digital Marketing Specialist | $51,022 and $66,602 |
| Statisticians | $52K to $110K |
| Teacher | $46K to $78K |
| Data Scientist | $59K to $81K |
| Dentist | $85K to $210K |
Minimum Wage in the USA
The minimum wage in the USA is $ 7.25, although this may vary from state to state
Conclusion
America is one of the best countries to build a successful career.
If you have been looking for ways to get a job in the USA from Nigeria, then we believe that this post has been of tremendous help to you.
Also, following our guidelines would assist you in getting an excellent job without hassles.
It is essential to point out that you should choose a job that suits your needs.
Let me know if you have any questions or need further clarification. I would love to assist you.
Join my Facebook Group for more interactive discussions.