I remember a few years ago when I entered the University. Even as a medical student, I did not want to depend on my parents for basic amenities.
As a student in Nigeria, you must be able to make money through a legit hustle. It could be online through a soft skill or by offering services to students.
The reality Nigerian economy does not rely on certificates after graduation. As you must know, there are few available jobs in the labour market.
It is why graduates encourage students to learn a skill to sustain themselves after leaving school.
In this post, I will walk you through practical ways to make money in school as a student in Nigeria.
Trust me. There are available mediums that you can use to get good money on your campus.
Despite the economic situation in the country, a lot of people are making a lot of money daily.
I have also included guidelines and materials for you to learn ways how to make money in school.
You can also check out the step-by-step guide on how to earn money online as a student.
Whether you are a medical, engineering, art or agriculture student, you will find this post helpful.
Let me know in the comment box if you have any questions. I will get back to you as soon as possible.
How to Make Money in School as A Student in Nigeria
Here are practical ways how to make money in school as a student in Nigeria;
Photocopy and Printing Business
Photography
Hairdressing
Off-Campus Lodge Agent
Makeup Artist
Music DJ
Hype Man MC
Baker
Term Paper & Assignment
Modelling
Ushering Service
Scholarship
Catering & Food Services
Event Decoration & Interior Design
Internet Data Reselling
Soap and Disinfectant Production
Phone & Computer Repair
Sell Clothes
Barbing Salon Services
Sew Clothes (Fashion Design)
Bouncing Services
Teach Choreography
Dry Cleaning/Laundry
Organize Tutorials
Exercise/Gym Instructor
Music Lesson
Event Planner
Become a Music Artist
Music Composer
Home Tutor
Photocopy and Printing Business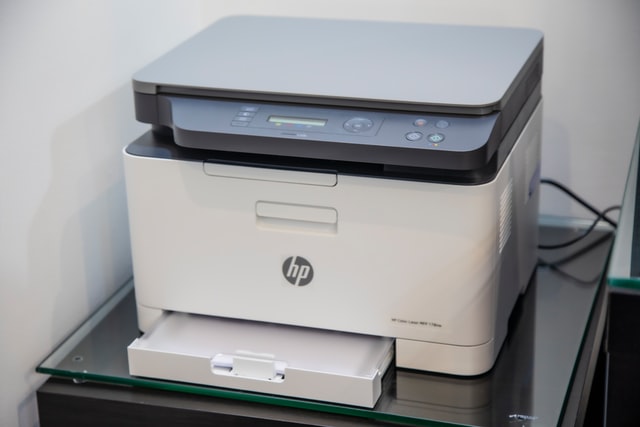 Photocopy and printing is a high moneymaking business for students in school.
You can earn a lot of money by doing photocopies for other students in their hostels.
Daily, Nigerian students photocopy or print out one material or the other.
From first-year clearance documents to lecture materials are in hard copies.
Now, here is the catch.
I remember in my first year seeing an advertisement in front of my hostel to print four pages for N20.
The price was unbelievable at that time. The cost at the computer centre in the school is N10 per copy.
From that day, I did my printing with the student that operates the business.
You too can make money by doing photocopy and printing for students.
You will need a good printer for the business. 
Get a printer that is not expensive to operate.
For advertisement, place your poster at the entrance of the hostel. Make sure that you include your room number in your advert. 
Photography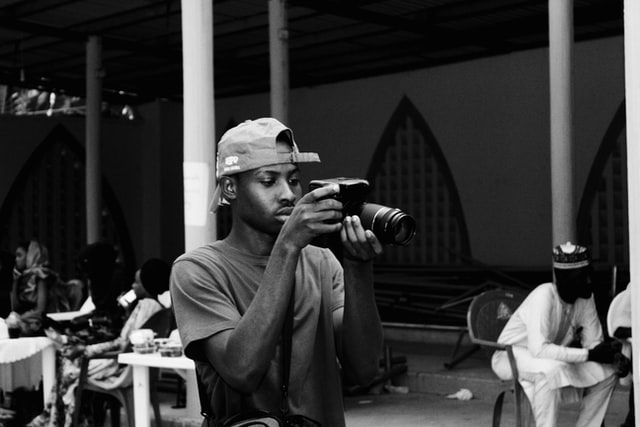 Photography is one of the best ways to earn money as a student on campus.
Even though we all now have smartphones with good cameras. Students always want to take a picture in a studio for birthdays and other celebrations.
As a student photographer, you have the opportunity of making money. You can take pictures during events like matriculation and convocation ceremony.
Nigerian students would always want a professional photo for their special moments. It is why photography is a lucrative business.
Another way to make money through photography is taking passports.
New students use plenty of passports for their first-year clearance.
You can visit the clearance venue to take passports.
Learning Photography
The cost of learning photography is fifty thousand naira at a picture studio in Nigeria.
But, you can learn photography yourself by learning how to snap pictures online. 
There are a bunch of tutorials on YouTube for learning photography. You can become a professional photographer by taking online courses.
Equipment for Photography
Here is the equipment for the photography business on campus;
Digital Camera
Portable Compact Photo Printer
Tripod Stand
Polarizing Filter
Fast Prime Lens
Digital Camera Bag
Spare Camera Batteries
Memory Cards
Camera Strap
Note:
You do not have to get all these items to start a photography business in school. It is possible to hire a digital camera for your photography business.
Start by getting a digital camera and portable photo printer online.
Hairdressing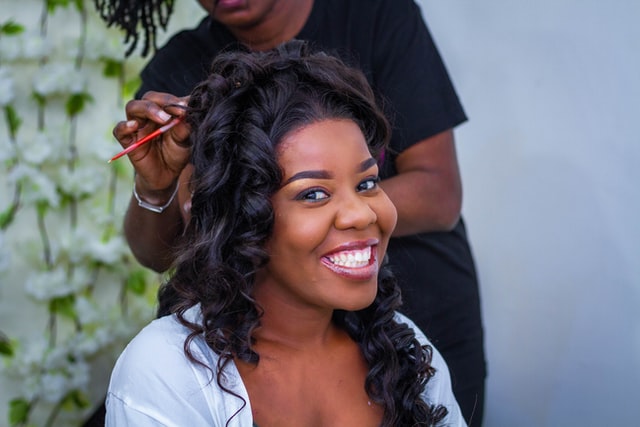 Hairdressing is a lucrative business in Universities and Polytechnic campuses. It is a lucrative way to make money as a student.
I know many of my classmates making money in the hostel through hairdressing.
Despite the economic situation in Nigeria, female students want to look beautiful.
Ladies like to rock the latest braids and attachments.
You get paid a good amount of money to make hair for ladies in your hostel or off-campus lodge.
Learning Hairdressing
The fact is many hairdressers in school learnt the skill at home before arriving on campus.
So if you don't have the skill to make hair, you can learn hairdressing online.
But the best approach is to learn how to plait hair during the holidays. It is best if you register as an apprentice in any hair salon close to your house.
Learn hairdressing and practice with your roommates. You can then move ahead to become a professional hairstylist.
Off-Campus Lodge Agent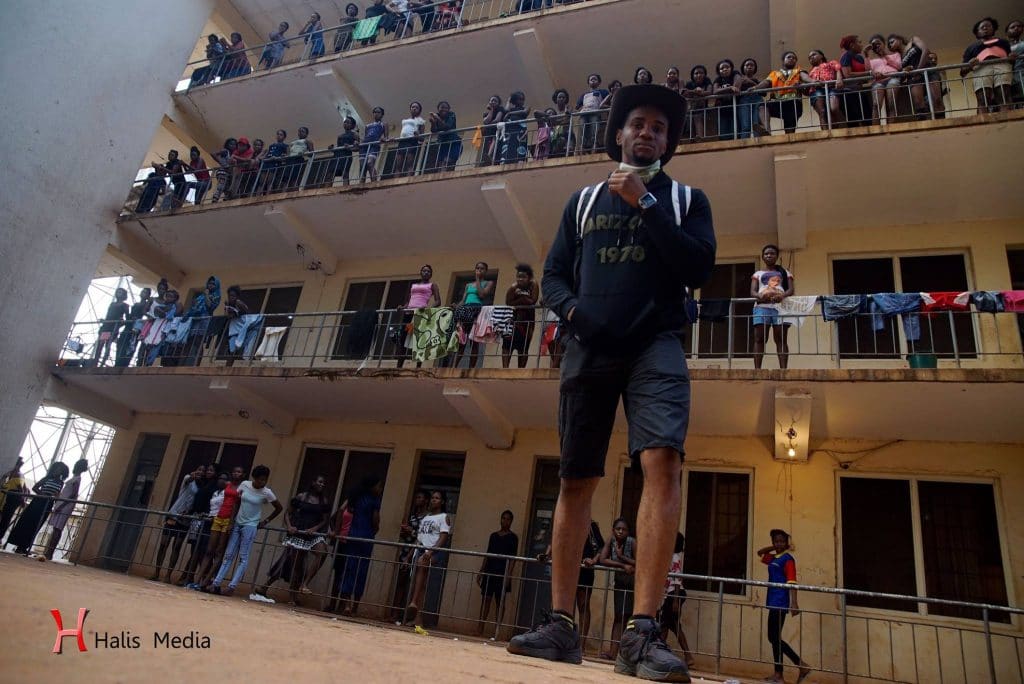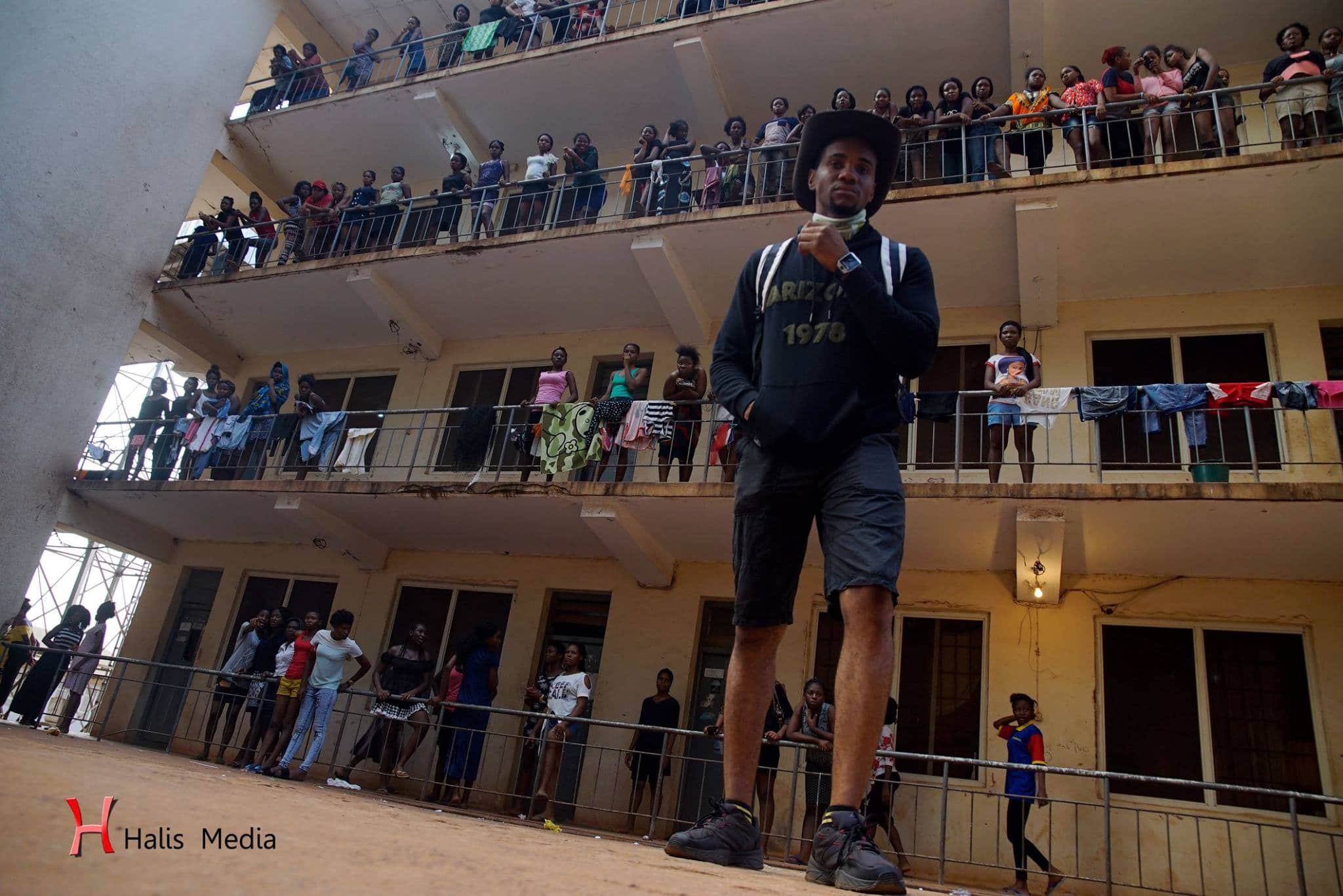 An Off-campus lodge agency is a way to make money as a student.
At the beginning of each academic session, many students try to get accommodation. This set of students does not want to stay in the school hostel.
You can become a lodging agent by connecting students with caretakers or landlords.
All you have to do is to know the off-campus area very well.
Meet with the caretakers and landlord. Notify them that you can get them, student tenants, at a commission fee.
Getting an off-campus lodge for a student can give you as much as ten thousand naira (N10,000).
Now imagine how much that you will make if you get ten students in a week.
For this business, your target is first-year students. They are the people who are serious about getting accommodation.
Discuss with lodge agents in your department or faculty. They will put you through the business.
Makeup Artist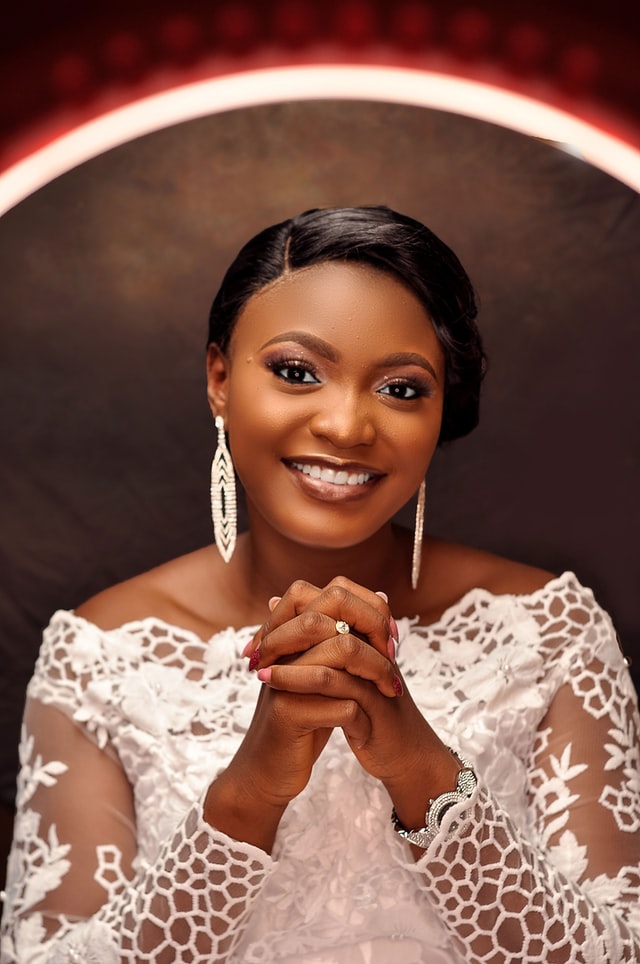 Makeup artists are making it big on campus across Nigeria. Makeup is a high money-generating income skill if you are good with it.
In the hostel, there must be one birthday celebration, dinner night or party to attend.
Ladies love to look elegant on these special occasions. They usually want to make up for their birthday photoshoot.
The juicy part is that the business does not need much advertisement.
Your clients would upload their makeup photos on WhatsApp status, Instagram and Facebook.
Others who love makeup will ask for a link up to you.
You can learn makeup online on YouTube. 
Also, you can register as an apprentice in a makeup studio during the holidays. 
You'd need to get the necessary makeup kits and equipment to get started as a makeup artist.
Makeup artists make more money during matriculation, and departmental and dinner night ceremonies.
Music DJ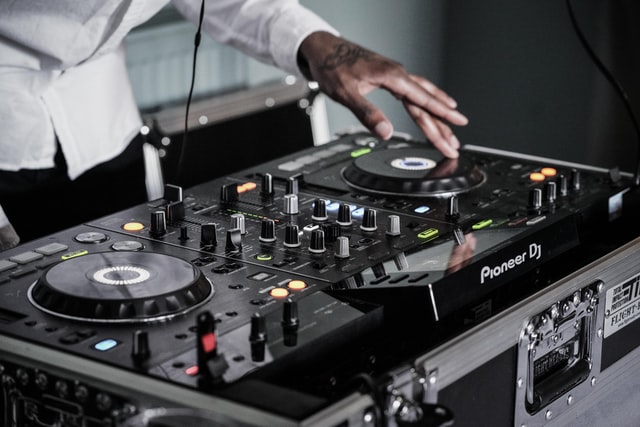 Music DJ is a hot cake on University and Polytechnic campuses in Nigeria.
There is a need for the services of a DJ all semester round. No event takes place in school without the presence of a DJ.
Name it, from orientation ceremony, matriculation, dinner night, inaugural lecture, etc.
A DJ's work is about bringing life to the party or occasion.
The first step to becoming a DJ on campus is to get a collection of new and old songs.
You'd also need to get the necessary equipment to take up DJ gigs.
Well, the best part is that you can become a DJ without buying any equipment. 
You can do this by hiring equipment and paying a settlement fee at the end of each job.
The best way to become a famous DJ in school is to learn under a successful DJ on campus.
After a few months, you would be capable take DJ jobs.
Hype Man MC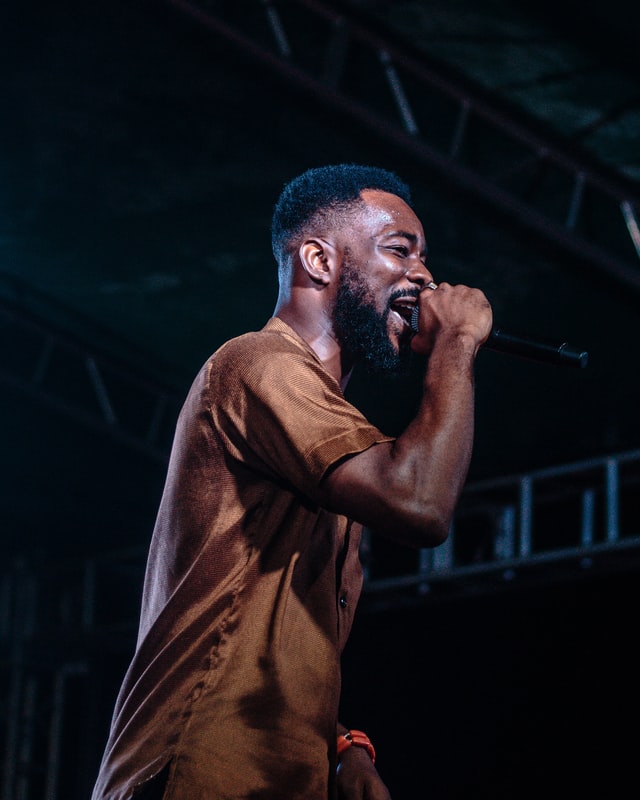 A hype man or MC is the master of the ceremony. 
There cannot be an event on campus without the presence of an MC.
An MC has to direct the program for the event.
Orientation, political campaigns, dinner night, etc., all need the services of an MC.
You must be funny, outspoken and have the ability to carry the crowd to be a hype man.
You can also organize a comedy show in your school that will fetch you a lot of money.
Baker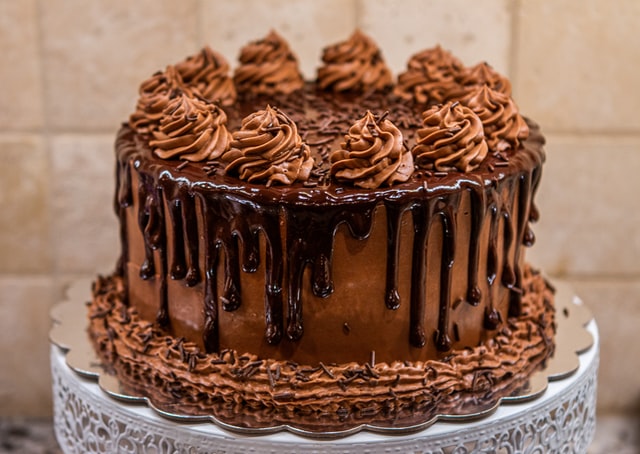 Making cake and cupcakes is a profitable business on campus.
Trust me, especially female students who love to eat cupcakes. There is hardly any lady in school that celebrates a birthday without baking a cake.
Cutting of cake is a necessary part of any celebration in school. 
At any kind of event on campus, there must be a cutting of the cake.
So, imagine if you are good at making cakes of different recipes. You would make a lot of money.
It could get to the point that you will begin to turn down offers to focus on your academics.
Learning how to make cakes and pastries is easy. You can take a tutorial course online.
But it is better to learn at a physical location so that you can understand the business better.
Like makeup, baking requires some necessary tools that are inexpensive.
You can start the business by hiring baking tools if you do not have the capital to start the business.
Term Paper & Assignment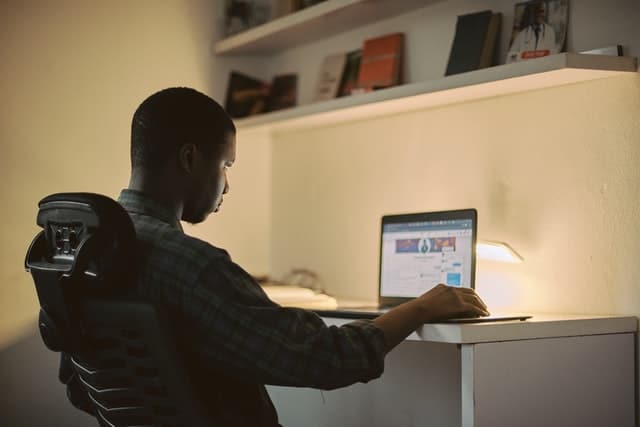 Doing term papers and assignments for students is an easy way to make money in school.
I remember making a lot of money in the first year from term paper.
Many students are lazy or clueless about how to go about a term paper assignment. It seems like a lot of work to them.
Also, typing term papers is a common challenge for many Nigerian students.
So, you can step in by doing a term paper for your classmates and other students.
Here is what you need to do term paper business in school;
A laptop
Internet connection
Printer
Electricity
Note that you can do without a printer for the business.
Also, many lecturers give their students assignment that requires online research.
You can make money by doing these assignments at a fee.
The downside of this business is that the work is occasional. That is, there are times when students are not involved in term papers or assignments.
You can take things up by going into the final project business. 
The final project involves typing, research and mathematical calculations. It is a way to make money.
Modelling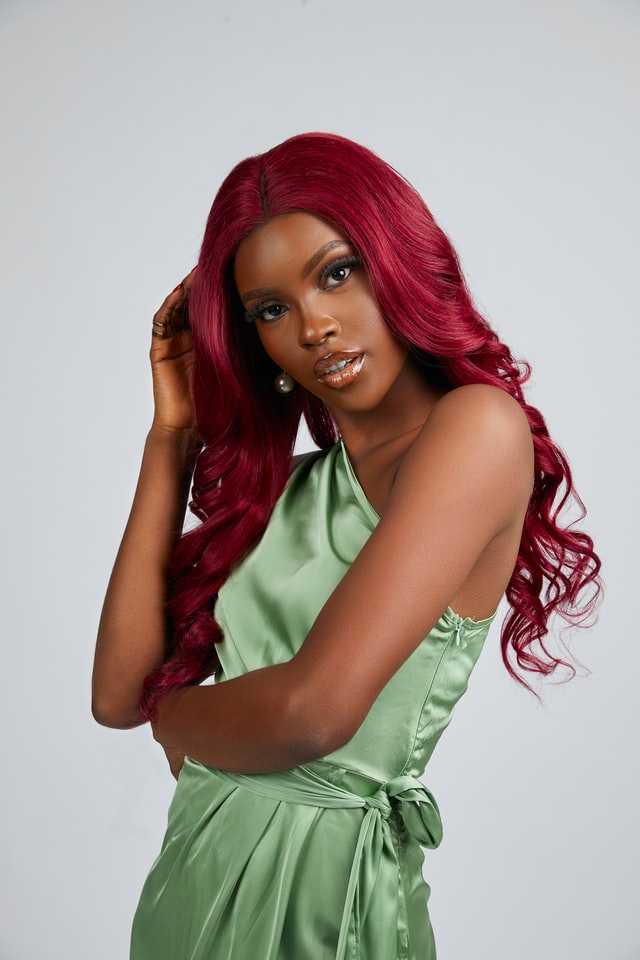 Modelling in school is a medium for Nigerian students to generate income.
At the end of every session, the SUG, Faculty and Department organize beauty pageantry.
Beauty pageant competition comes with prize money and gift.
Also, you can audition for other beauty pageants in or outside your school.
Winning a beauty pageant competition can become a breakthrough for you.
You can become an ambassador to many of the top multinational agencies in Nigeria. Also, win endorsement deals left and right.
Who knows, you can end up in Big Brother Naija and win millions of naira.
Ushering Service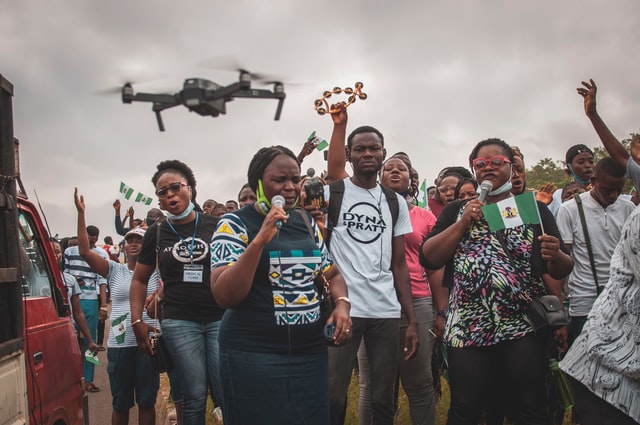 Ushering service has now become a popular way for students to earn money in school.
There is no event in the higher institution that does not need ushering services.
Ushers are people who conduct people to their seats at events. They ensure that everything is in place and organized during an event.
Ushering job is easy to get on campus. 
You can join an ushering agency in school. Also, you can organize yourself and other people for the job.
The best part of ushering services is that you will get lots of goodies besides your pay.
Scholarships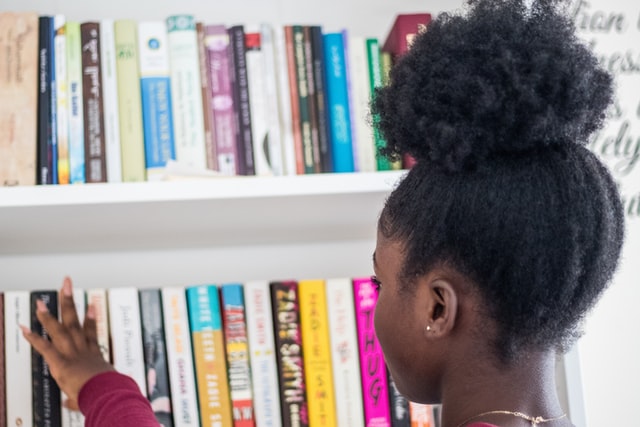 Getting a scholarship is an opportunity for students to earn money in school.
Many scholarship prizes are above a hundred thousand naira (N100,000) per session.
The scholarship grant can take care of your necessities as a student.
Many students are on the payroll of more than one scholarship board. 
You can imagine how much they make every session.
Winning a scholarship requires that you have a high CGPA. Also, you would have to maintain a minimum CGPA.
Stay updated on scholarship opportunities to stand a chance of getting one.
Check out available scholarship opportunities for Nigerian students now.
School Politics
Student union politics in school is an avenue to make money as a student.
Student political office holders get salary and allowance entitlement.
You can make money by occupying a position in your Department, Faculty or SUG.
I am not talking about embezzling students' money. No, that is a crime that can ruin your reputation in a higher institution.
Also, student political leaders make money by organizing students for a political campaigns, etc.
Being a student union leader gives you access to influential people in your state.
Catering & Food Services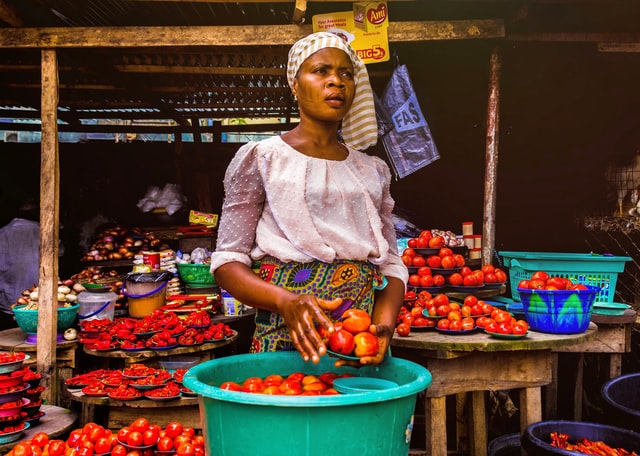 Catering is a service of providing food for people at events. A caterer has to prepare and manage the refreshment at any ceremony in school.
As you know, there cannot be any event in school without the provision of food. Students would change it for the organizers.
So, for that reason, every event planner makes sure that there is available food to go round to students.
You can enter this line of business by becoming a cater. People will patronize you when they find out that you know how to cook African delicacies.
They will love your service if it is cheap and reliable.
Being a student caterer can be in two forms which are large and small scale.
You can deal on a small scale by handling birthday events and weekend deliveries.
Going large scale would involve branding and employees. You'd handle providing food for events that are large in school.
The truth of the matter is that only a few students can handle a large-scale catering business.
Start small by offering your catering services for small events.
You can find students from wealthy homes that do not know how to cook. They will pay you to cook a delicious home-cooked meal.
Event Decoration & Interior Design
Event decoration and interior design is a high moneymaking venture on campus.
Like other skills in this article, there must be an interior designer in any events in school.
As you know, people no longer do events outdoors with a canopy. Ceremonies now take place in event centres.
These halls for ceremonies need an event designer to beautify the venue.
As an interior decorator, you can get a job designing the venue for your Faculty dinner night. 
Also, your lecturers can hire you to decorate the hall of their daughter's wedding.
The opportunities for interior designers in school are plenty.
Learning Interior Design
Many students learn interior design for free in their Christian campus fellowship. 
They get the skill by joining the decoration unit in their church.
You can also learn the skill for free or register with a professional interior designer.
Either way, you can learn interior decoration with dedication and diligence.
Ensure that you let people in your school that you are an interior decorator.
Be friends with the social directors of student associations to get a contract job.
Internet Data Reselling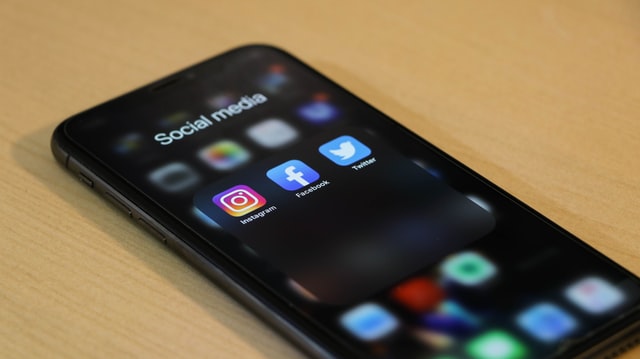 Data reselling in school is now a moneymaking business for students.
The business involves buying SME data bundles in bulk and then resell to students.
Internet data is a necessity. Students cannot do without social media apps and other online platforms.
Many students spend a lot of money buying internet data. You can make money by giving them cheaper data offers.
For example, you can sell 1GB of data for N300 and make a profit.
Data resellers buy data from telecommunication companies like Glo, MTN, Airtel, etc.
Data wholesalers buy data at a cheaper rate from these telecommunication companies.
You can get into this business by buying from a data reselling online platform.
Search online or ask around for a reputable data wholesaler.
You will make a profit by selling data to your roommates, classmates, etc.
Soap and Disinfectant Production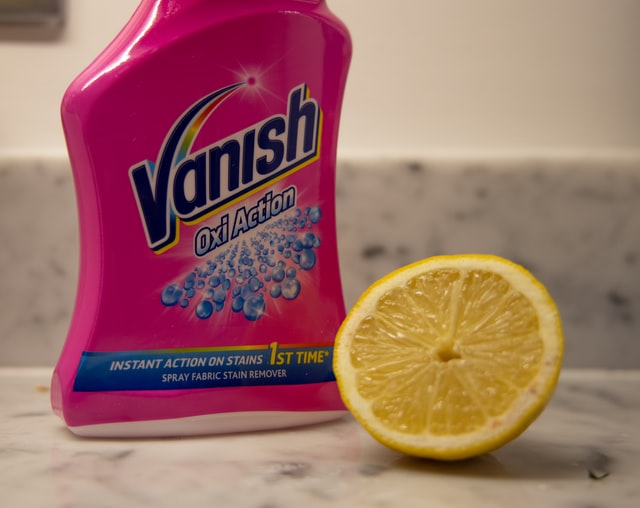 Soap and disinfectant production is a highly profitable business for Nigerian students.
Soap and disinfectants are necessary for students to maintain their sanitary status.
You can make liquid soap and sell it at a cheaper rate. 
Students would patronize you when they realize that your soap is good and foamy.
Soap and disinfectants are easy to market. 
Go into the hostel, room by room, to advertise your product.
You can learn soap-making online on YouTube.
Attend skill acquisition programs in school that teaches students how to make soap.
The good part of the business is that soap and disinfectants are not expensive to produce.
Also, bring creativity into your soap making by branding and making your soup scent well.
Phone & Computer Repair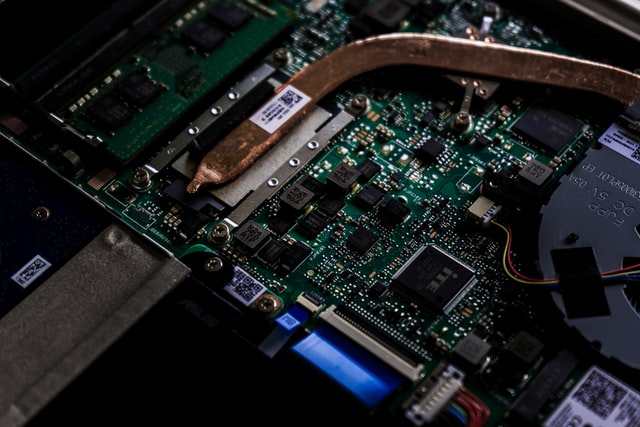 Every student in a Nigerian higher institution has a phone. A good number also have a personal computer.
Using these electronic devices comes with a lot of challenges.
For example, cracked phone screens are a nightmare for many students.
Some students' laptops could develop a fault during the semester.
You can offer phone or computer repair services to students.
But you must know your onions when it comes to repairs. You would not want to get into trouble for damaging a student's laptop.
You can learn how to fix phones and computers from a repairer.
Also, you can go into the software and android app installation.
Many students like to play games with their laptops and phones.
You can charge a fee for installing these apps or software.
Sell Clothes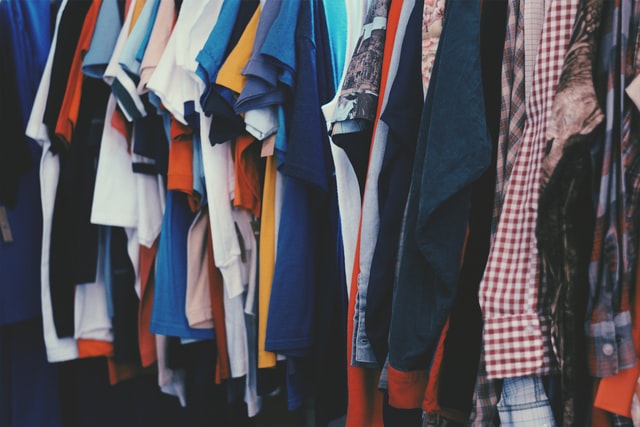 Selling clothes like female wares is a profitable business for students.
Ladies in the hostel love to wear the latest fashion at a cheap rate. 
You can find a way to get clothes and sell them to students.
Selling clothes comes with the challenge of students wanting to buy on credit. It can destroy your business if you are not careful.
Find a way to get beautiful clothes to sell on campus.
The method of an advert for this business is to go room by room to make a sale.
You can extend your business to the sale of brassier and underwear.
Generally, selling clothes for male students is not profitable. 
Many guys buy clothes on an occasional basis, unlike ladies that must get what they see.
Barbing Salon Services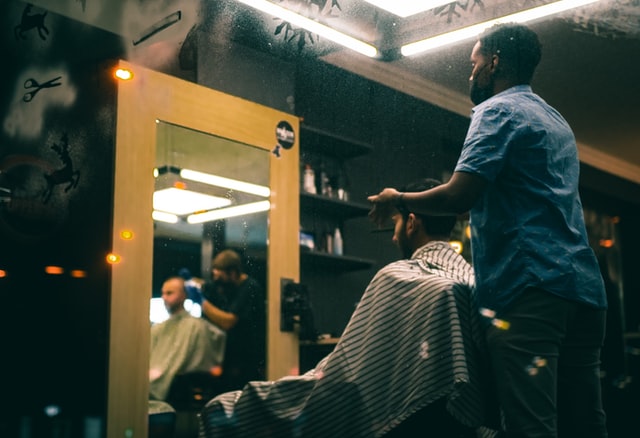 Cutting students' hair in the hostel is a method to make money in school.
You can offer your service as a barber by cutting hair at a cheap rate.
Many students do this business in their hostel room.
The challenge with this business is that many student barbers do not know how to cut hair like a professional.
But if you are good with a nice haircut, you would get a good number of patronage.
Get the following tools for barbing salon services in your hostel;
Clipper
Sterilizer 
Scissors
Comb 
Professional barbers duster brush
You do not need a rotating chair, generator or a large wall mirror.
It will be best for you to run the barbing salon business from your hostel.
Sew Clothes (Fashion Design)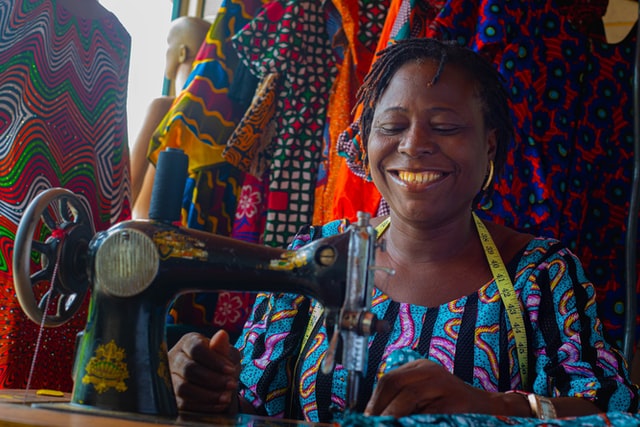 Sewing clothes is another way to make money as a student.
This business venture is possible for students who live in off-campus accommodation. 
It is because there is no space to keep a sewing machine in the school hostel.
Few students do fashion designing when school is in session due to a lack of time.
Sewing clothes requires a lot of time. For example, it can take you a whole day to finish a dress.
It can be hard to combine academics and fashion designing.
You must find a balance so that sewing clothes does not hurt your academics. A good strategy is to sew during the holiday.
Bouncing Services
Since the shift to the event centre type of ceremonies, bouncers have become the main deal on campus.
Now, at every event, you will see hefty men with a big chests at the gate.
Like ushering services, bouncers must control the inflow and outflow of people to the event.
They perform the duty of a hired security guard.
Also, a lady can work as a bouncer.
To become a bouncer, you must go to the weightlifting centre in your school. It could be the school stadium or a private gym. Here is where you will find bouncers.
There is usually an agency in school that recruits bouncers. If you impress them, they can work as a bouncer.
Also, your department can hire you as a bouncer for the dinner night if you have the physique.
Dry Cleaning/Laundry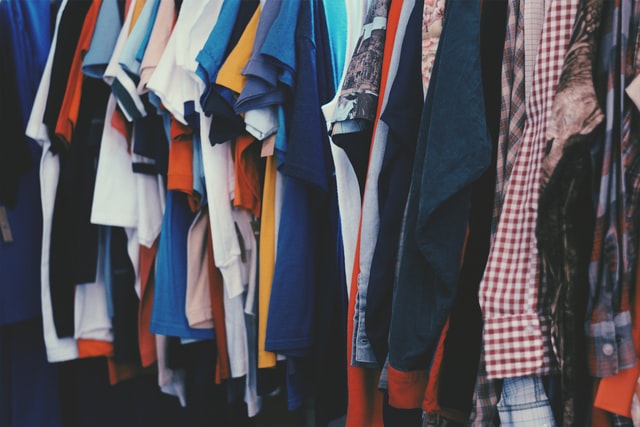 Dry cleaning or laundry is a lucrative business in Nigeria.
It entails cleaning the clothing of people at a fee.
Many wealthy students do not know or have time to do their laundry. You can find students who cannot wash their socks.
As a dry cleaning agent, you can take up the job to do laundry for other students or lecturers.
A dry-cleaning business is not flexible for a student except that you get an employee to manage the shop.
But then, getting someone to manage the business may not turn out well in many scenarios.
For convenience, you can become a private dry cleaner. 
I mean that you offer your service to a limited number of customers to give you time for your studies.
During the holidays, you can go full scale with the business.
For laundry business, you will have to get the following items;
Washing machine
Pressing iron
Generator
Laundry detergent
Ironing table
Nylon to package clothes
Organize Tutorials
Organizing tutorials for students in school is a legit way to make money. 
Most students, like freshers, can be clueless in most of their courses.
They need someone with experience to guide them to achieve academic success. 
Every lecture in school has a technique of teaching and setting examinations. 
It is old students who can help them out with tutorials.
Also, many students do not understand their lecture due to one reason or another.
You can organize a tutorial on a course that you know very well.
As you teach this set of students, you make money for a gate pass.
I remember how my senior colleagues at Medical School made money organizing tutorials.
To get started, get a venue.
Share your tutorial campaign on WhatsApp groups.
Paste your tutorial poster at strategic places on campus
Exercise/Gym Instructor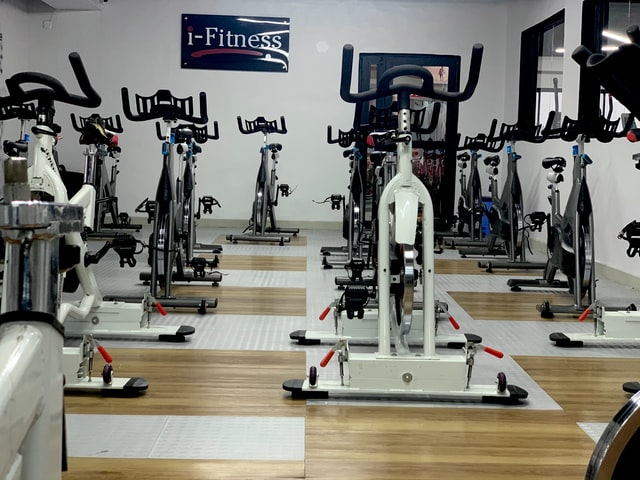 Exercise or gym instruction is a new method to make money in school.
Many students now want to get a flat tummy or six-packs.
They are willing to pay money to a tutor that will teach and motivate them to achieve their goals.
The good thing about this business is that you do not need a lot of money to become a gym instructor.
You can make use of the equipment in your school gym or stadium.
Master the science of yoga, power exercise, etc. 
Also, make provision for music to motivate your students.
Teach Choreography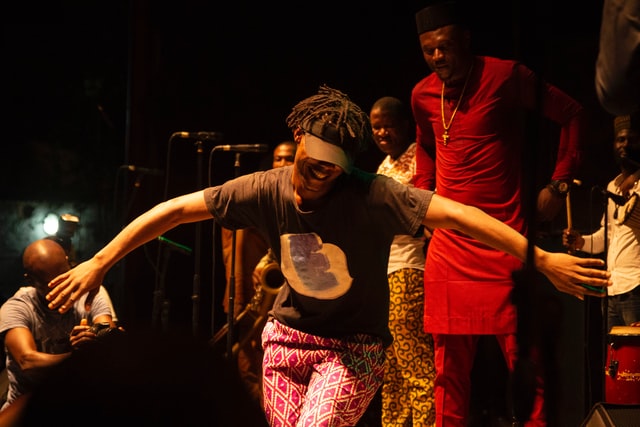 Choreography is teaching people the art of dancing. It is a dance school for people who want to become professional dancers.
Teaching choreography can be your source of income in school. There is hardly any social event on campus without the performance of a dance group.
This set of students learns their dance moves by choreography. It could be in a dance school or at the basketball court.
You can go for teaching people how to dance or form a dance crew to perform at shows.
Music Lesson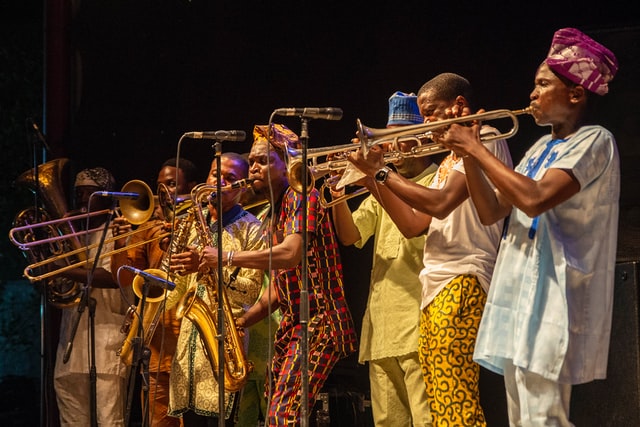 A music lesson is teaching people how to sing or play a musical instrument.
I see an advert to learn a piece of musical equipment in my class group chat.
The fact is that many students would like to learn how to play the piano, saxophone, etc.
You can teach music if you are good with a musical instrument.
Also, voice coaching is an aspect of music lessons to make money. People will pay you to teach them how to sing.
Event Planner
An event planner is a person that organizes the set-up and schedule of an event. They oversee the organization of an event.
Unlike in the past, every event now needs a planner.
You can get money by becoming an event planner in your school.
Get training from an event planning agency to know the rope of the business.
Become a Music Artist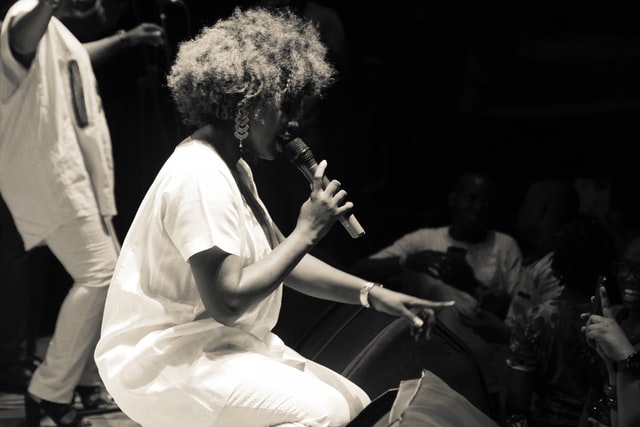 Music artists are entertainers who sing and rap songs.
Entertainment is a necessary aspect of any event on campus.
These people get money from event organizers to perform for a few minutes. 
Trust me. These entertainment guys are making it big in school.
Some of the notable music artists in Nigeria started their careers in school.
Becoming a music artist is not an easy process. It will take a great deal of hard work to blow and become successful.
The more popularity that you have, the more invite you will get to events.
Music Composer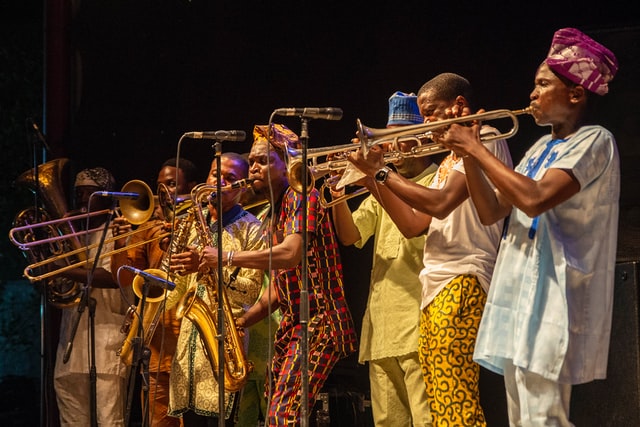 Music composers are people with the skill to write songs. They may not be singers themselves.
They have the gift to write good lyrics.
Students who are music composers can sell their lyrics to musicians 
Home Tutor
Home tutoring is medium to make money as a student during the holiday.
You can offer to organize lesson tutorials for kids in your area.
Many parents like the idea of undergraduate tutoring their kids for examinations. They trust that you can impact knowledge in their children. 
During the holiday, go to the homes of parents in your neighbourhood. 
Pitch your proposal of tutoring their kids on tough subjects. 
Books for Student Entrepreneurs
Here is the list of books for student entrepreneurs;
How to Win Friends and Influence People by Dale Carnegie
Zero to One by Peter Thiel.
The 4-Hour Workweek by Tim Ferriss
Think and Grow Rich by Napoleon Hill
The 7 Habits of Highly Effective People by Stephen Covey
Start with Why by Simon Sinek
The Lean Startup" by Eric Ries
Start with Why by Simon Sinek
The Hard Thing About Hard Things by Ben Horowitz
Movies for Student Entrepreneurs
Here is the list of top movies you must see as a student entrepreneur;
Wall Street
Wolf of Wallstreet
Office Space
Rogue Trader
The Founder
Catch Me If You Can
The Social Network
Twelve Angry Men
Startup.Com
Money Ball
I would love to hear from you. Let me know in the comment box if you have any questions.
Also, tell me where you need guidance to start a business in school.
I wish you success as you begin the journey of wealth creation.
---
See also: