Everyone knows that if you want to apply for a student visa, you must bring a lot of paperwork.
The student visa cover letter is an essential document that is sometimes forgotten. This can appear to be straightforward paperwork to type out to the uninformed. The first time writing this kind of letter can be a bit intimidating.
If you're applying for a visa in any country, you'll need to provide a cover letter in your application.
The significance can be gauged by the reality that an application for a visa is considered unsatisfactory without an appropriate and convincing cover letter.
However, you needn't be concerned. If you're applying for a student visa, you'll learn more about a cover letter, why it's necessary, and how to write one in this article.
We'll also provide you with a sample cover letter that you can use as a template for your own.
Cover Letter for Student Visa Application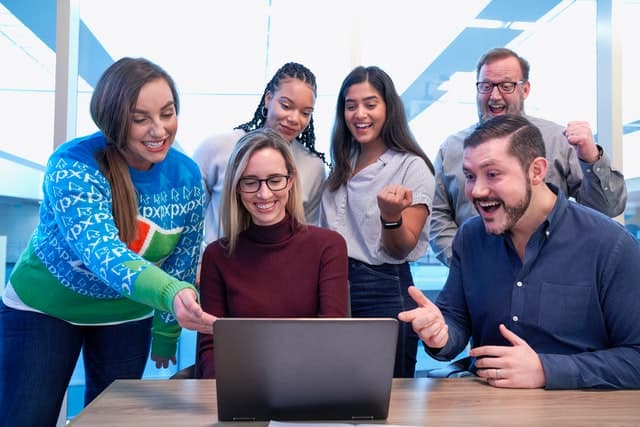 When applying for a student visa, having a solid cover letter is quite important, making it one of the most common situations in which one is required to have one.
The purpose of a cover letter is to provide a succinct description of your application and to demonstrate your genuine desire to pursue an academic degree in the country in question.
In addition to this, immigration officials want to see that you have a genuine enthusiasm for the particular program you are applying for, that you are eager to study, and that you have pretty significant roots in your home country, which encourages you to want to return once you are done.
Immigration officials don't like indications that you plan to visit the country for purposes other than studying and following your program through its conclusion or that you want to continue staying there beyond the expiration date of your visa.
However, following the techniques and guidelines outlined in this post, you won't have to worry about your student visa application cover letter.
The Importance of a Cover Letter for Student Visa Application
Your visa application will be more likely to be rejected if it does not include a cover letter.
As you don't meet with the officials face-to-face, the cover letter is an ideal way to address any particular concerns you may have.
When you fill out your application form, the letter serves as an assurance to back up the assertions you made there. A cover letter lends an air of professionalism to your visa application.
How to Write a Cover Letter for Student Visa Application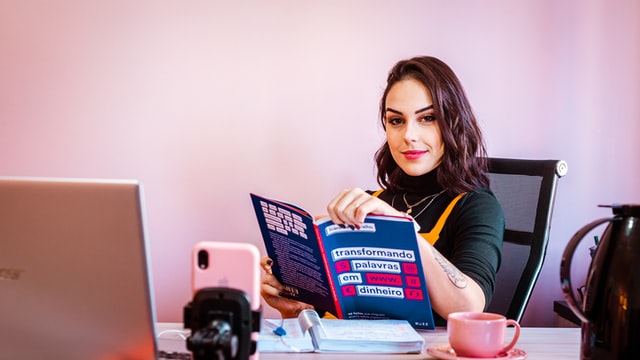 When applying for a student visa, you must be thorough in your cover letter. Considering this is a letter of request, it's important to use techniques to help you get your point through.
So, you'll need a proper structure and all relevant facts to let your recipient make an accurate judgment on your part. Follow the guidelines below to create an excellent cover letter for your student visa application.
Use the following format in your student visa application:
Date
Your name
Your Address
Name of Authority/Embassy you are applying through
Authority/Embassy Address
Subject: APPLICATION FOR A STUDY PERMIT

Dear Sir/Madam or To Whom It May Concern,

[In this part, you should include a short description of yourself and a few details about your educational background].

[Clearly show why you want to pursue your education at the specific college or university that you will be attending. A few sentences on why you want to attend your program and what you want to achieve as a result]

[Next, disclose if you have already paid tuition for the program you have enrolled in. Also, mention how you intend to pay for tuition and living expenses for subsequent semesters. Include any financial aid you've received from the school, such as scholarships, grants, or other forms of financial assistance.]

[Then, mention the documents that the visa officer should anticipate seeing in your application.]

[Next, make it clear that you want to return to your native country after your educational program is complete. Please give your phone number and email address so that authorities may get in touch with you if they have any concerns.]

Sincerely,

Your full name
This may not make sense right now, but look at the sample below, and you'll get what I'm talking about. It's simple, I promise.
Visa Cover Letter Sample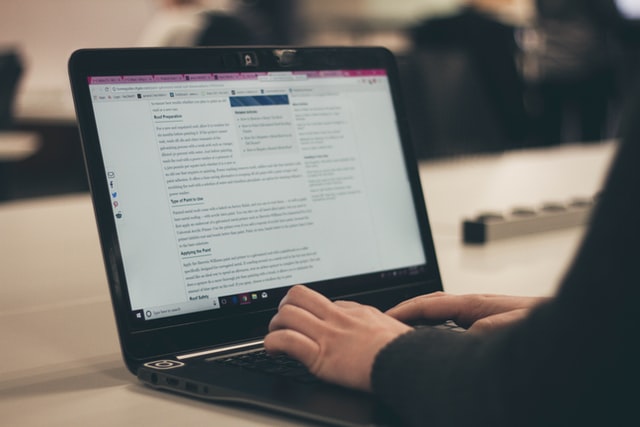 As we saw before, the importance of a well-structured, formatted, and brief cover letter cannot be understated. To our relief, this is not a very challenging feat.
Since you already have the appropriate format, all you can do is enter your personal information into the suitable spaces, and you will be good to go.
The following samples will help you better grasp the content of the format above.
12th July 2022
Ebube Jones
40 Ekenna Avenue
Aba, Abia State.
Nigeria

U.S. Embassy And Consulate In Nigeria
Plot 1075 Diplomatic Drive
Central District Area, Abuja.
Nigeria

Attn.: Visa officer

Subject: USA Study Permit Application

Dear Sir/Madam,

My name is Ebube Jones, I am 24 years old, and I was born and raised in Nigeria.

I graduated with a 4.50 GPA with a Bachelor's degree in Electrical Engineering from the Federal University of Technology (FUTO).

Throughout the past year, I worked for a Nigerian engineering firm as an electronics design engineer. I developed and designed electrical products that met the needs of customers.

I am writing this letter because I have been accepted into the Department of Electrical Engineering at the Massachusetts Institute of Technology (MIT) and I want to apply for the U.S.A. Student Visa.

The program I have been accepted into lasts for 4 semesters, from October 2022 to March 2024.

I want to study at MIT because I want to further my career as an electronics design engineer and take my designs and developments to the next level, and probably have my own company one day.

Since MIT is known as one of the best universities in the USA, I believe a degree from there will truly help me in my future career goals.

My goal is to further my education in the United States of America because I consider it to be an excellent learning environment and home to the best educational standards found anywhere on the globe.

If I am granted a visa, I will be able to enter the United States on September 1st, giving me plenty of time to settle down before schools begin in October.

During my stay, I plan to pay for everything out of my pocket and with the aid of my parents. In the attachments, you'll discover the bank statements proving my financial self-sufficiency.

The following documents are also attached to this cover letter:
My passport
My birth certificate
Proof of health insurance
My CV
Proof of sufficient financial requirements
My university diploma (if applicable)
Language proficiency certificate
University acceptance letter
My high school diploma
Two pictures
I'd appreciate it if you could grant me a study permit before August 20th, 2022, so that I can get to the United States in time for my program's orientation on September 1st, 2022. Everything requested in the original application has been provided.

Contact me by phone at +234-80-123-24567 or email at [email protected] if you need me to send you any further papers or other information.

Thank you for your consideration, and I look forward to hearing from you soon.

Best regards,

Ebube Jones
Conclusion
If you've made it this far, I believe you'll be able to write your cover letter, no matter what type of student visa you're applying for.
Remember that you can refer to the sample visa letter for assistance. I suggest you add this post to your bookmarks for reference.
However, you should personalize the sample as much as possible. Don't just copy and paste the selection.
You can use it as a blueprint for writing your own.
You can confidently write a cover letter for a student visa application with the information you've just gained. Good luck.
---
Let me know if you have any questions or need further clarification. I would love to assist you.
You can watch my videos on the Studentship YouTube Channel by clicking here.
Join my Facebook Group or Like my Facebook Page for more interactive discussions.