I hope that by reading this post, you will better understand the different ranks and salary levels within the Nigerian Civil Defence.
The government maintains many paramilitary, military, and police forces in Nigeria.
Each group performs a fantastic job and contributes to maintaining peace and security.
The Nigeria Civil Defence Corps, or NSCDC for short, is one of these organizations that needs to be highlighted.
The Nigerian government set up this central security agency to help stop attacks on the country's people.
Keep reading to find out crucial information about NSCDC recruitment, ranks, annual salaries for officers and non-officers, and more.
You'll discover all you need to know about Civil Defence, whether you're just curious about the organization's function or wish to join.
The Nigerian Security and Civil Defence Corps (NSCDC)
The Nigeria Security and Civil Defense Corps (NSCDC) is a paramilitary group set up by the Federal Republic of Nigeria to protect the country from outside threats and disasters.
The NSCDC was founded in 1967 in reaction to the Nigerian civil war.
This new group was established to educate and defend the general public. The name at the time was the Lagos Civil Defence Committee.
In 1970, this committee would become the Nigeria Security and Civil Defence Corps. The corps was given its authority by Lay Act No. 2 of 2003, revised by Act 6 on June 4th, 2007.
The Nigerian Security and Civil Defence Commission's current goal is to improve national security by implementing modern technological infrastructure and training programs, especially by using large information networks to track and record human and vehicle traffic.
If you're considering joining the Civil Defence Corps, you should read on, as we've got all the details you need regarding the application, qualifications, salary, and the s.
NSCDC Recruitment Portal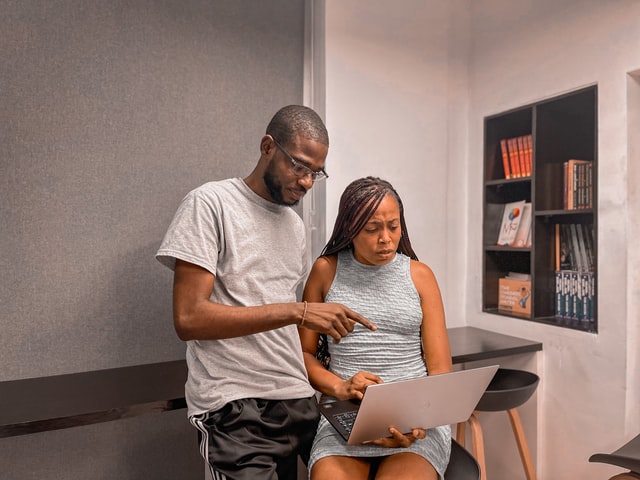 From time to time, the Nigeria Security and Civil Defense Corps will call for applications for available positions.
Presently, the application process and all supporting materials must be provided online.
Unfortunately, there aren't any available positions right now. Career information for the NSCDC is usually updated on the Civil Defence website, so interested applicants should keep tabs on the latest openings.
Information about open jobs, qualifications needed, and application due dates will be updated.
As of September 2022, there are no available positions at the NSCDC, and the agency is warning the public to be wary of scammers who claim to be hiring.
You can find information about joining the Civil Defense at www.nscdc.gov.ng or www.cdfipb.careers.
As soon as the process for hiring has been made official, the website for the civil defence application portal will be up and running.
But you must meet specific requirements before submitting an application and being considered for the hiring process.
The applicant must be a citizen of Nigeria as a minimum requirement.
However, a candidate must have a few other things, and we'll discuss them in more detail below.
Nigerian Security and Civil Defence Corps Recruitment Requirements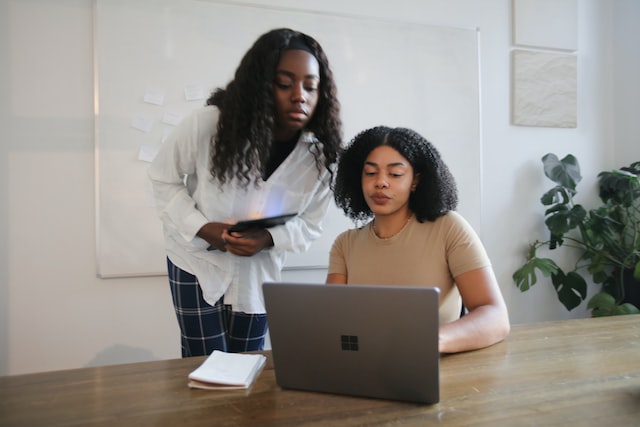 Listed below are the requirements that must be met to apply to Civil Defence. To be considered a viable candidate, you must satisfy the following requirements.
Applicants must be natural-born citizens of Nigeria.
Must be in good physical and mental health.
Knowledge of computers is a definite plus.
Show proof of age, such as a birth certificate or a statement.
Interested candidates' ages need to fall between 18 and 30.
Must be fully qualified and certified.
The applicants must not have been engaged in any scandalous financial behaviour.
A minimum of four credits is earned in no more than two attempts on the WASSCE, NECO, GCE, or NABTEB.
For male applicants, the chest circumference must be at least 0.87 inches.
Applicants must not suffer from contagious illnesses, stammering, mental, vision, hearing, or physical disabilities. You should be in good health from the inside out. There should be no visible markings on the body, such as tattoos.
Candidates cannot be members of any secret club, sect, or fraternity.
Must not have been engaged in any criminal actions in the past.
Candidates should be open to working in a new setting.
Applicants must be at least 1.60 m in height (females) and 1.65 m (males).
Applicants must be in good health and have a clean bill of health from a government-approved medical facility.
How to Apply for Civil Defence Recruitment
To apply for a job in Civil Defence, people just need to go to the official recruiting portal (either www.nscdc.gov.ng or www.cdfipb.careers) and fill out the correct forms. Upload your paperwork and fill out the correct details on the site.
For anyone interested in joining the Civil Defence for this year, here is a more in-depth breakdown of the application process:
To apply for a position with the Nigeria Security and Civil Defence Corps
Visit https://nscdc.gov.ng or www.cdfipb.careers
Click on the Apply button.
Fill out the form with your bio information.
Send your documents (university degrees, national IDs, etc.).
Complete your application and send it in.
Candidates that do well in the application process will be allowed to take a screening exam.
Civil Defence Salary Structure and Ranks
Many people want to join Civil Defence not only for the prestige and respect that comes with being a member of the NSCDC but also for the competitive pay.
Officers of the NSCDC can usually get benefits from the Federal Government of Nigeria when they retire.
These benefits include a variety of allowances, gratuities, and pensions.
Many potential NSCDC recruits often do web searches for up-to-date details on the Civil Defence agency's salary and benefits.
However, it is not easy to get such information on the web.
According to a recent article in one of Nigeria's major newspapers, we have a reasonable estimate of how much-commissioned officers make each year.
At the NSCDC, a person's pay is based on their position in the organization, the certificates and qualifications they have, and how long they have worked there.
NSCDC Ranks
This is a look at the hierarchical structure of the NSCDC ranks and posts, with the highest rank being at the top and the lowest rank being at the bottom.
Doctors are assigned to level 12.
A master's degree bearer is assigned to level 9.
A lawyer is assigned to level 9.
A graduate is assigned to Level 8.
An individual with just HND is assigned to Level 7.
Those with an NCE or OND will be placed on Level 6.
SSCE holders are placed on Level 3.
Please be aware that your income at NSCDC will increase as you rise through the ranks, as determined by the new COMPASS payment system.
The Salary Structure Of The Civil Defence According To Ranks
Assistant Commandment General-Level 16
In the NSCDC, this is the highest possible rank.
The only level higher is the one assigned by the president.
An individual in this role can expect to earn a base salary of between ₦2,272,288 and ₦2,464,560 per year, with additional benefits.
Chief Commander-Level 15
There is a straight chain of command from the Assistant Commandant General to the Chief Commander.
As a level 15 officer, he earns ₦1,759,921 to ₦1,966,281 per year in salary alongside other allowances.
Deputy Commander-Level 14
The Deputy Commander is the second-in-command, behind the Chief Commander.
He is the chief's immediate subordinate.
His base income is between ₦1,619,447 and ₦1,825,589 yearly, with other bonuses and benefits.
Assistant Commander-Level 13
The Assistant Commander works with the Deputy Commander to monitor what the officers under their direct control are doing.
According to the consolidated paramilitary compensation structure, his base salary is between ₦1,225,584 and ₦1,405,449 per year.
Chief Superintendent Cadre II-Level 12
Chief Superintendent Cadre II is in charge of making sure his subordinates do their jobs and carrying out several tasks that are given to him by his bosses.
In addition to additional benefits, he earns a salary ranging from ₦1,158,12 to ₦1,325,234.
Superintendent Cadre II-Level 11
With the help of Chief Superintendent Cadre II and Deputy Superintendent Cadre II, Superintendent Cadre II completes his duties.
His annual income is somewhere in the range of ₦1,094,027 – ₦1,252,038.
Deputy Superintendent Cadre II-Level 10
The average salary range for this position is between ₦1,012, 562 and ₦1,143, 539 per year. In addition, he gets a variety of additional advantages and compensation.
Assistant Superintendent, Cadre I-Level 8
In addition to various perks and allowances, the annual salary range for an Assistant Superintendent Cadre I is between ₦939,310 and ₦1,056,416.
Assistant Superintendent Cadre II-Level 9
The average salary for an Assistant Superintendent Cadre II is between ₦858,956 and ₦986,991 per year.
Inspectorate Cadre-Level 6-12
The Inspectorate Cadre's annual base pay ranges from ₦483,014 to ₦567,065.
In addition, he gets several additional perks and allowances.
Assistant Cadre-Level 3-5
Unsurprisingly, the salary for the lowest NSCDC level is the weakest of all the ranks.
The starting pay range for this position is between ₦296,506 and ₦374,259.
A few goodies will be given to you periodically as well.
Your dedication and hard work determine how quickly you can climb this ladder.
This rank shouldn't take too long if you know what you're doing.
You may do relatively well in this country if you also work toward gaining additional academic credentials.
Conclusion
It would help if you now had a complete understanding of the NSCDC's recruiting process, ranks, and salary structure.
The details provided here are reliable. If you've been curious about how much the Nigeria Civil Defense Corps gets paid, I hope the information in this article answers your questions.
Let me know in the comment box below if you have any questions or need further clarification. I will love to help you.