The Point-of-Sale (POS) business, also known as the Agent Banking Business, is a legal means of earning money in Nigeria.
It's a lucrative venture in places with no banks and in urban areas where there aren't enough ATMs to meet the demand for financial services.
The point-of-sale (POS) or agent banking industry expands the services that banks offer to make it easier for a wide range of customers to get what they need.
In modern-day Nigeria, a POS shop can be found on almost every street, and these outlets allow customers to do a wide variety of financial transactions.
For this reason, POS has grown into a popular and profitable industry in Nigeria. Everyone is eager to join the action, as with every new business.
Have you thought of starting up this business?
Don't worry; I'll teach you all you need to know to launch a successful POS business in Nigeria.
You will also discover which banks are ideal for a POS business and how to meet their requirements.
Let me know in the comment if you have any questions or need further clarification. I would love to hear from you.
POS Machine Business in Nigeria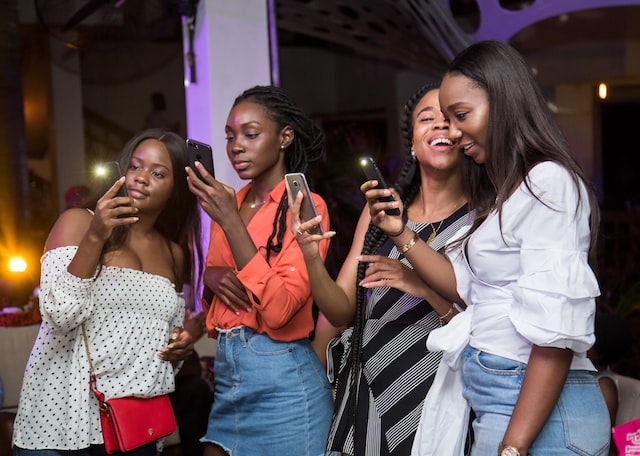 After the Central Bank of Nigeria (CBN) implemented the agent banking system in 2013, the Point of Sale (POS) business quickly took off.
A new avenue was created for financial services to reach people in underbanked, unbanked, and rural areas. Consequently, POS businesses help provide the benefits of banks to rural regions.
However, agent banking services address more than just this one issue.
The lengthy queues and intermittent network services at ATMs made many clients seek alternate methods of obtaining money or carrying out transactions.
It's also important to note that POS shops are easy to find and close by, reducing stress and eliminating the need to go to a bank or ATM for small transactions.
In other words, POS companies provide customers with access to urgently required funds at a low cost.
There is widespread concern about the profitability of such a business, though.
However, the potential customers for this business are enormous and diversified, including everyone who has a bank account and regularly makes financial transactions. It is a successful venture.
How the POS Machine Business Works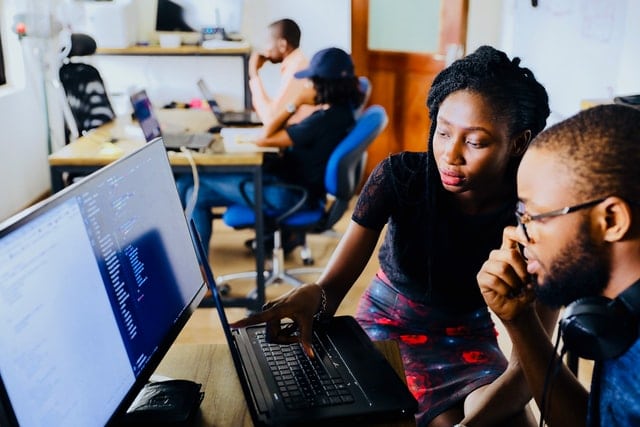 A point-of-sale (POS) agent is an independent contractor with a POS service provider, such as a bank or financial technology firm.
A POS agent is not an employee of the bank but operates independently as a retail channel the bank provides. The agent maintains cash on hand for transactions that incur bank charges.
The services provided by POS businesses include wire transfers, withdrawals, airtime sales, and bill payments for services like GOTV, DSTV, Startimes, PHCN, and others.
It is used in stores, offices, grocery stores, gas stations, pharmacies, restaurants, and other businesses and commercial places.
A customer can withdraw, transfer funds, pay bills, or even open a new checking account at a POS terminal.
A POS machine lets the agent complete all cash transactions using a customer's debit card.
First, the customer inserts their debit card into the POS machine.
The agent chooses the appropriate transaction on the POS machine and enters the required amount before the customer. After that, the consumer enters their four-digit PIN.
If the bank's server approves the transaction, the GPRS network will print receipts for the agent and the client.
Cost of POS Business in Nigeria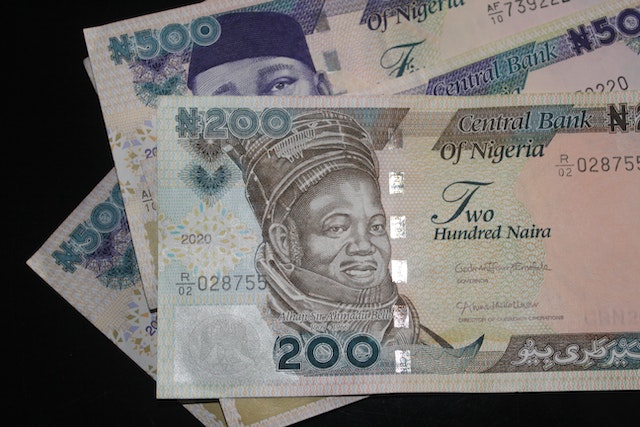 How much will it cost to launch a POS business in Nigeria?
OK, so let's be honest: there is no fixed minimum fee.
How big your plans are will determine how much money you need to start your business.
To start, you'll need enough money to cover the cost of the machine and the customer payments. This amount should fall between ₦50,000 and ₦250,000.
Some banks and fintech companies give out free POS machines to merchants. However, you must meet their criteria to be eligible.
How to Start a POS Machine Business in Nigeria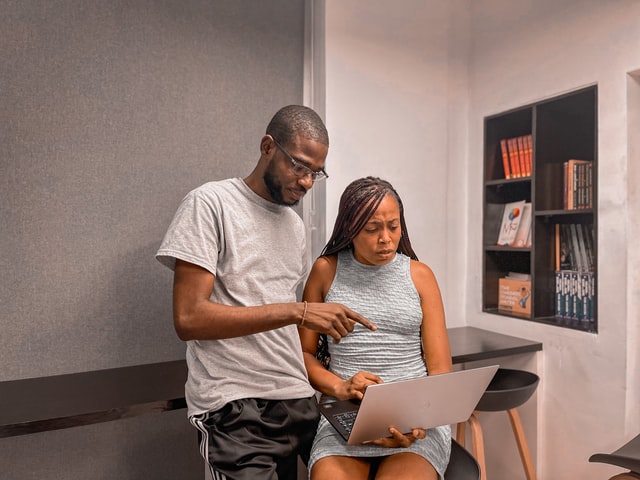 As I have said, the POS industry does particularly well in non or under-banked regions, such as rural or semi-urban areas.
Therefore, the first step to starting a bank is to ensure there aren't enough banks in the area to meet the community's needs. You can count on a profit this way.
Locations like universities, significant junctions, commercial districts, and similar sites are examples.
Read a step-by-step guide on establishing a POS machine business in Nigeria and a list of the requirements.
Meet the Requirements
Get in Touch With Your Preferred Financial Institution
Get a POS Machine
Secure an Economically Valuable Location
Meet the Requirements
The Central Bank of Nigeria has instituted stringent requirements for applicants seeking to become agents to protect the public from dishonesty in the highly scrutinized financial services industry.
There are several requirements, including having a preexisting business (running for at least a year) and a physical location from which to do business.
Among the required documents are the following:
Valid means of identification, e.g., national ID card, driver's license, international passport, or voter's card.
Bank Verification Number (BVN)
Two (2) passport photographs
Two (2) current account references
Evidence of business registration (CAC Certificate)
Memorandum and Article of Association.
Credit Bureau Report
A minimum working capital of ₦50,000
Get in Touch With Your Preferred Financial Institution
Regarding banking, almost every Nigerian bank accepts transactions made via agents.
Once you've settled on a particular financial institution, the next step is to contact them and learn about their specific requirements.
According to the CBN guidelines, you can act as an agent for as many financial institutions as possible.
You will need to complete several documents and agreement forms regarding the transaction terms.
The bank will approve your application based on CBN's operational guidelines when all requirements are met.
As part of the proposal's criteria, you must present specific documentation and prove that you have set up a business bank account for direct deposits.
POS Service Providers in Nigeria
Some of the most well-known POS service providers include financial institutions and mobile money providers, such as:
Opay POS Agency
Ecobank
Baxibox
PalmPay
GTbank
Polaris bank
First Monie POS Agency
Flutterwave
Wema bank
Paga
Zenith bank
Access Closa Agency
UBA Monie POS agency
Monie Point POS
Nomba (formerly Kudi) bank
Quickteller
Get a POS Machine
The only places in Nigeria that have to give their agents free POS devices are commercial banks.
It's a must-have for any POS company looking to launch operations in Nigeria.
Moreover, all you would require is to go to the bank in person and complete the necessary paperwork.
The machine's price will vary depending on the vendor or financial institution you choose to do business with.
There is a set pricing for POS machines. The current prices are between ₦45,000 and ₦75,000.
They may go upwards of ₦150,000-₦200,000 in exceptional cases.
Its various features and technical specifications determine the cost of the machine.
Included in the device's specs is its network support. While some machines are 4G-ready, others only support 2G and 3G. Of course, the former will cost more than the latter.
Secure an Economically Valuable Location
Markets, bustling streets, retail malls, event centres, and other public venues with heavy foot traffic are good options for this kind of company.
Due to the high foot traffic, more customers using your services daily will increase your daily revenue.
Once you've found a nice spot, build a shed or shop there, providing enough room so you and your customers can walk about easily.
Put up a sign advertising all the different retail banking services you provide.
It is common knowledge that the yearly rent for a storefront in most parts of Nigeria is too costly.
To begin with, at least, a flashy building is unnecessary for a POS business.
That's because most POS businesses don't have much more than a wooden kiosk, umbrella, table, and chair (though this isn't a good idea for safety reasons).
Considerations Before Choosing a POS Business Location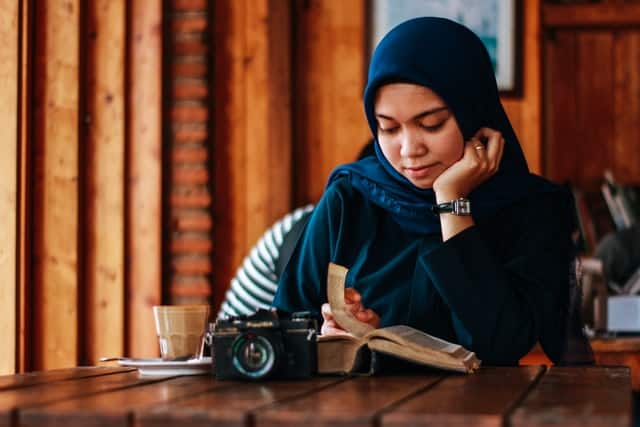 We are all aware that a prime location will be bustling with activity.
However, there are more factors to consider. They are:
Network Connection
Having reliable network service is critical to the success of any POS business.
The POS machine you'll use for business uses a telecommunication network service like your mobile phone.
So, a place where you can easily connect to a reliable network will make it easy and quick to confirm transactions with your clients and their banks.
Choose a high-tech POS machine that can connect to a 3G or 4G network.
Crime Rate Level
When deciding on a location for your POS shop, it's also essential to consider security.
If you run a POS business, a lot of money will pass through your fingers.
Because this is common knowledge, shoplifters, small-time thieves, and even armed robbers often try to break into POS shops and steal from them.
For this reason, before opening a POS shop in a new location, you should extensively research the neighbourhood.
Inquire with others in the area to determine the theft and crime rates.
You can also wear a streamlined bag around your neck or keep your valuables in a secure safe.
Competitors
You should look elsewhere if there are already more than two POS agents at your prospective site.
As a result of consumers' familiarity with the competition, your shop is unlikely to see a high volume of customers unless one of your other rivals is absent on that particular day.
When choosing a place for your POS business, you should also think carefully about several other factors, like:
People living there as a whole
Profile of the local populace, as the wealthy are not often POS users.
Closeness to the bank is to be considered, as very few customers will utilize the POS services if it's too close to the bank. They will prefer to withdraw from ATMs so they won't be charged.
Final thoughts
In Nigeria, a POS business is a very lucrative business.
It's an excellent opportunity to cross-sell to clients who come in off the street and increase your services.
Avoid places near banks, and ensure there are enough security measures in place and the area is busy.
You can expect a higher daily income if you accomplish these little steps perfectly.
Let me know in the comment box below if you have any questions or need further clarification. I will love to help you.