Pensbury Solicitors is a widely known specialized law firm in Nigeria with broad experience in dispute resolution, corporate and commercial practice, training and capacity building, publication of legal resources and development of resource platforms for corporate and government institutions locally and internationally.
The Firm has a team of professionals with specialised expertise in our areas of practice who have proved to be highly efficient in meeting the needs of clients.
Pensbury Attorneys and Solicitors capacity in specialised areas of law has earned them international recognition and a clientele base that cuts across all major industries and sectors in Nigeria and beyond.
Practice Areas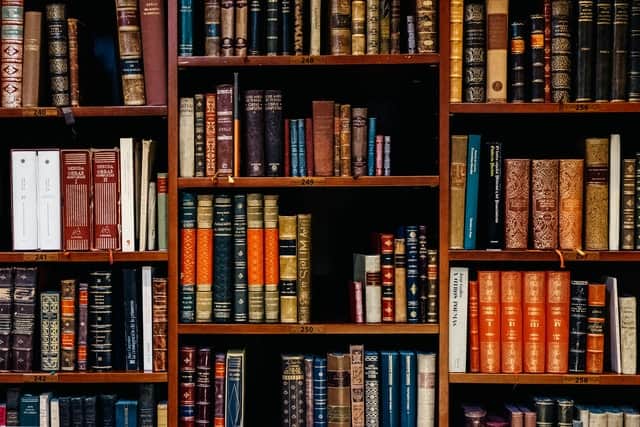 The following are the areas of specialization of the Pensbury Attorneys and Solicitors in Nigeria;
Banking And Finance
Corporate Services
Dispute Resolution
Tax
Shipping and Oil & Gas
Securities and Capital Market
Energy And Infrastructure
Innovation, Fintech and New Technologies
Intellectual Property, Sport and Entertainment
Banking and Finance
Pensbury Solicitors has in-depth knowledge and experience with the local, international and regional financial market providing top-notch transaction advisory services in various areas such as;
Acquisition finance
Asset finance
Leveraged finance
Secured and unsecured facilities, just to mention a few.
Corporate Services
Pensbury Solicitors provide top-notch services to their clients, enlightening and assisting them in compliance with corporate regulations, advising clients on best practice corporate governance and how to navigate regulatory framework.
Their services extend to company formation, company secretarial work, mergers and acquisitions, corporate restructuring, joint ventures, and procurement of operational licences.
They efficiently protect the business interest of their clients by mitigating the risk they are exposed to and assisting with technical legal issues.
Dispute Resolution
Pensbury Solicitors have over a decade of experience in dispute resolution including International Arbitration and Alternative Dispute resolution (ADR) including Mediation and Negotiation.
Their mandate is to constantly ensure that the interests of their clients are protected, and issues of clients are resolved timely in a cost-effective manner.
They have a team of experienced and seasoned arbitrators and other ADR experts who are certified members of local and international bodies of arbitration and ADR generally.
Their team has been involved in several high-profile cases where some of the team members sat as arbitrators, counsel to parties, secretary of the arbitral tribunal etc.
In addition, they offer bespoke training on various mechanisms of ADR.
More recently, the Law firm trained staff of the National Judicial Institute (NJI) and was engaged by Deutsche Gesellschaft für Internationale Zusammenarbeit GmbH (GIZ) to train Small and Medium Enterprises in the following African countries;
Nigeria
Ghana
Mozambique
Kenya
Angola
Tanzania
Sierra Leone
Ivory Coast
Energy and Infrastructure
Over the years, Pensbury Solicitors have developed a specialised and wide range of experience in the energy and infrastructure industry.
Their clients repose a high level of trust in us to discharge our duties in a highly professional manner and proffer viable solutions to issues in this area.
Innovation, Fintech and New Technologies
Innovation, fintech and new technologies are fast-growing sectors.
As a firm, Pensbury keeps up with the rapid trends in these sectors in order to be able to deliver optimally to our clients.
As legal experts in these areas, they constantly update their clients on the current trends that enable their clients to achieve their objectives.
They believe technology is the future, therefore, dedicate to the research of new technologies and acquire the knowledge of how they can be explored to boost our efficiency while fulfilling the desires of clients.
Intellectual Property, Sport and Entertainment
Pensbury Solicitors' extensive competence in intellectual property (IP) and track record of efficiency have earned them the opportunity to represent clients across various industries such as sport, entertainment, media etc. advising and guiding clients through the intricacies of intellectual property law and consistently achieving a great feat.
Based on the needs of their client, they evaluate IP portfolios of potential business partners to verify the ownership, quantity and quality of the IP assets of the business.
They carry out the task meticulously ensuring accuracy thereby providing well-detailed reports to their clients.
Securities and Capital Market
Pensbury Solicitors securities and capital market team is made up of exceptional individuals with the necessary exposure, experience, and in-depth knowledge of the capital market to advise on a wide range of equity and debt issues, capital market transactions, security offerings, regulatory requirements and framework
Tax
Clients choose Pensbury to meet their specific needs in tax related matters.
They advise clients in a bid to meet their specific needs and business objectives in relation to tax issues including Company Income Tax, Petroleum Income Tax, Value Added Tax, Withholding Tax, Custom and Excise.
In playing their professional role, they look out for the best interest of their clients by helping clients to take advantage of tax breaks, incentives and tax holidays.
Their team is comprised of qualified professionals including chartered accountants, auditors.
Shipping and Oil & Gas
Pensbury has unmatched expertise in the shipping and Oil & Gas sector.
They offer advisory and representative services in all aspects of maritime law in relation to shipping mortgage transactions, financial institutions on ship finance, and legal aspects of the carriage of goods.
In the Oil & Gas sector, they are well equipped to support national oil companies and major operators in the upstream and downstream sectors.
Law Careers
Pensbury is constantly on the lookout for persons who share in their belief system of dedication and commitment to client satisfaction.
If you are interested in applying for a role within the firm to begin or build your career, kindly submit an application by sending your cover letter and curriculum vitae to: [email protected].
Pensbury would be delighted to have further conversations with you if your application meets their present hiring requirements.
Work with Pensbury Solicitors
At Pensbury Solicitors they continually seek talented lawyers and support staff. Therefore, they encourage interested applicants to upload their resumes.
Pensbury Solicitors will aim to contact you within 48 hours of receiving your resume.
Pensbury Solicitors does not discriminate on the basis of sex, tribe, nationality, religion, marital status, age, or disability.
Kindly send your resumes to [email protected] or simply fill in your details in the form below.
Contact
Suite 306 & 307, HGC Plaza, 14
Alexandria Crescent, Wuse 2,
Abuja
+2348025391186