If you want some knowledge on how to become a successful lawyer in Nigeria, this post is for you.
In this post, you will learn sufficient and accurate information on;
How to get admission into university (educational and psychological requirements)
Some universities (public and private) that offer law in Nigeria
Requirements for getting into the Nigerian law school
Job opportunities for lawyers in Nigeria
The duties of a lawyer in Nigeria
Becoming A Lawyer in Nigeria
Becoming a successful lawyer in Nigeria is a journey that needs a very good foundation to be laid for success to be achieved.
As a senior secondary school student, after your JSS3, if you plan to study law in the university, you have to choose the Art class out of the 3 available classes (i.e Art, Science and Commercial classes).
In this class, you would offer necessary, compulsory but basic and foundational courses like Government, Civic Education.
Civic teaches you about your civil rights and obligations in general and you have probably been taking this subject since your JSS1 but it is very educational and important to lay your foundation as an aspiring lawyer.
Government, on the other hand, is a more complex and more legal-related course than Civic education, it is like an older sibling to it.
Government goes deeper into law and the government and even more importantly, the Constitution.
In Government education, you would learn about the arms of government, how they operate, the doctrine of checks and balances, the doctrine of covering the field, more information on your fundamental human rights and so much more.
You would write a lot of notes but it would be worth it.
O'Level Subject Combination for Law
After offering these subjects until Senior Secondary School 3, when registering for your WASSCE (a.k.a WAEC) or NECO, you should register for the following subjects and any other compulsory subjects:
Please note that the minimum number of required subjects for WAEC registration is seven (7) with a maximum of nine (9) subjects.
Psychological Requirements
Being a lawyer is hard, becoming a successful lawyer is harder. This is why it is very necessary to make sure you are both educationally and mentally prepared for becoming a law student.
To become a successful lawyer/law student, you need to do the following:
Make sure you are very interested in studying the course
Be a Reader: This is a very important requirement, as being a law student deals with a lot of reading. Even if you don't love reading naturally, develop the interest and habit or use your curiosity and interest as a weapon.
Learn to manage your time
Learn how to relax when you are tense, know how to make time for your rest.
Learn to always plan out your day
Read Wide: don't be the type of person that only depends on your class notes, visit the library a lot.
JAMB Requirements for Law
After taking the above-mentioned courses and passing them, the next exam to be written is the Joint Admission Matriculation Board (JAMB) examination.
Please note that your chance of being accepted into a university depends largely on the rate at which you pass your subjects (especially the important and compulsory ones).
For your JAMB, when registering, you have to register four (4) subjects.
To study law, you have to write the following subjects:
Any other relevant subject (e.g Civic education)
Before writing JAMB, make sure you know the cut off mark for the school(s) of your choice to know what you are aiming for.
Cut off marks are the score limit for the JAMB exam, which each university requires from prospective students, they are set according to each course. The overall score for JAMB is 400.
For example, in UNICAL (University of Calabar), the JAMB cut-off mark for Law is 270.5 and above (out of 400).
A key/secret to passing these exams is practising past questions to know what type of questions to expect and to test your knowledge on what you have read with the previous exams.
Universities That Offer Law in Nigeria (Public and Private)
Here is the list of universities that offer Law in Nigeria;
Adeleke University, Ede, Osun State
Ajayi Crowther University, Oyo State
Al-Hikmah University, Ilorin, Kwara State
Adekunle Ajasin University, Akungba Akoko, Ondo State
Anambra State University, Uli
Afe Babalola University. Ado Ekiti
Ambrose Alli University, Ekpoma, Edo State
Baze University, FCT, Abuja
Babcock University, Ilishan-Remo
Benson Idahosa University, Benin City
Benue State University, Makurdi
Bauchi State University, Gadau, Bauchi State
Crescent University, Abeokuta
Lead City University, Ibadan
University of Jos, Jos
Nnamdi Azikiwe Univerisity, Awka
University of Ibadan, Ibadan
University of Lagos
University of Uyo
University of Benin, Benin City
University of Nigeria, Nsukka
Nasarawa State University, Keffi
Joseph Ayo Babalola University, Ikeji-Arakeji, Osun State
Imo State, University
Renaissance University, Ojiaku-Agbani, Enugu
Obafemi Awolowo University, Ile-Ife
The Rivers State University of Science and Technology, Port Harcourt
Osun State University, Osogbo
Umaru Musa Yar'Adua University, Katsina
Niger Delta University, Wilberforce Island
Kogi State University, Anyigba
Ekiti State University, Ado Ekiti
Nigerian Police Academy, Wudil, Kano State
Enugu State University of Science and Technology, Enugu
Nigerian Turkish Nile, Abuja
National Open University of Nigeria
Yobe State University Damaturu
Morris University, Iwo
Igbinedion University, Okada, Benin City
Waivers for Law
As I said earlier, requirements for getting admission for law into university varies according to the university.
For example, although the English language is a compulsory course for Law, a university may decide to waive it and require other courses instead, it largely depends on the university.
The following is a list of universities and their waivers for law:
Law Courses in Nigerian Universities
Here is a list of courses that you will possibly offer when studying law at the university:
Legal methods
Philosophy
Use of English
ICT
Nigerian people and culture
History studies
Legal system
Law of Contract
Constitutional law
Human Rights Law
Labor Law
Environmental law
Commercial law
Intellectual property law
Family law
Law of Torts
Criminal law
Law of Evidence
Law of Equity and trusts
Law of Banking
Oil and Gas law
Law of Taxation
Land law
Company law
Public international law
Law of succession
Legal research
Insurance law
Moot and Mock
Requirements for Getting into Nigerian Law School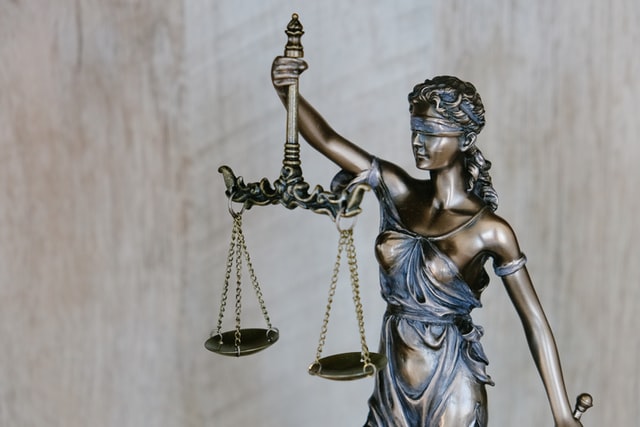 The Nigerian law school was established in Lagos under the Legal Education (consolidation e.t.c) Act, Cap L.10, Laws of Federation,2004 (formerly Legal Education Act of 1962).
From 1962 up till December 1997, the law school mainly remained in Lagos.
Following the Federal Government directive, the school's main branch was relocated to Bwari in Abuja in December 1997 and other Law schools have been developed since then.
Law school does not require any particular age or time frame for applying except;
Law Degree Certificate
Aspiring candidates of the Nigerian law school must have a law degree or a degree mixed in law (e.g International law or political science)
Aspiring students must fulfil the degree requirements and apply. It is important to note that foreign students can be accepted into the Nigerian Law school but they must be from a country that recognizes common law.
For a foreigner to become a lawyer in Nigeria, after fulfilling the necessary citizenship requirements, they must attend Nigerian Law school or even get a Nigerian Law degree (depends largely on how much knowledge they have on the Nigerian legal system).
Another requirement is your university Qualifying Degree transcript.
This transcript is obtained from your school and it proves that you have the degree it contains a list of courses you took to obtain that degree from start to finish.
Thus, a Qualifying Degree transcript to law school for a Law student would contain a list of all the courses listed above and more.
School Fees for Nigerian Law School
The fee for the Nigerian law school is currently pegged at ₦295,000 to be paid once, no instalment allowed.
This is a breakdown of the Nigerian Law school fees;
Tuition fee is ₦10,000
Accommodation or hostel fee = ₦30,000
Hostel caution fee = ₦10,000
Dinner fee = ₦12,000
Drinks and cocktail fee = ₦12,000
Library development = ₦30,000
Sports and recreation facilities = ₦5,000
Nigerian law and practice journal = ₦7,000
Bar part II examination fee = ₦25,000
Course material = ₦20,000
Development levy = ₦20,000
Student yearbook = ₦4,000
Identity card = ₦1000
Postages by courier = ₦2,000
Medical registration = ₦10,000
V-Sat and Info Tech = ₦30,000
Insurance = ₦5,000
CD-ROM (E-handbook) = ₦3000
Facilities maintenance = ₦33,000
Quality Assurance = ₦15,000
Security services = ₦15,000
Altogether, they sum up to ₦295,000 and going through law school education only takes a year or less to complete.
Job Opportunities
If after fulfilling all these requirements, you find yourself thinking "I don't want to be a lawyer", you can decide to choose from other legal professions.
Here is a list of some other job opportunities for you as a person with a law degree:
Graduate Role in The Civil Service Fast Stream
The civil service fast stream offers approximate 700 graduate vacancies each year in a wide range of civil service departments.
Those who join the fast stream are granted intensive jobs which prepare them for bigger managerial positions, the application takes place online with an annual deadline in November.
Recruiters of these fast stream applicants look for people that can work with attention to detail and under pressure and all these traits are encouraged in a law degree.
Clerkship in The House of Parliament
Clerks work in the house of parliament and under various administrations.
They advise on procedures in the House and help the committee in their works by e.g drafting reports or organizing enquiries.
Appointments are made via the Civil service fast stream program mentioned earlier. Other roles in the House of Parliament are advertised in the national press or the respective websites.
Joining the HM Revenue & Customs.
HMRC is in charge of ensuring the national minimum wage is properly paid, paying tax credits and collecting student loans. They are also responsible for collecting taxes.
Legal Publishing
Specialist legal publishers often look to employ the services of a lawyer or someone with a law degree.
This is because having a background in law teaches one the ability to write fluently and have good research skills, both of which are useful in article writing and publishing.
Apart from the above listed, a person with a law degree or a practising lawyer can work in the following capacities:
Public Service
For this, they will be working under the government as a government lawyer. They are paid by the government and are sometimes employed to work as teachers or lecturers in government schools.
Legal Analyst
These are legal experts who back help attorneys or a group of lawyers in performing their duties.
They lead legal research, collect databases, keep records, arrange, survey and record reports of cases e.t.c
Stockbroker
A stockbroker is a person in the legal profession who executes purchases and sells orders for stocks on behalf of their customers.
They are simply referred to as "brokers" and can act as investment advisors for the companies they work with.
---
Let me know if you have any questions or need further clarification. I would love to assist you.
Join my Facebook Group for more interactive discussions.