Some years ago, an event made me trust the business of buying goods in Nigeria so much.
A few years ago, a friend of my mum was a usual market woman in one of the biggest markets in Nigeria.
She went for a short seminar and realized how much she was missing by not importing goods into Nigeria.
From that moment, she followed the route and became a massive clothes importer. It was easy to sell those clothes she imported.
Importing goods into Nigeria wasn't easy for her. She didn't just start making it. She practised and practised.
She learnt the rules and researched the best items to import that Nigerians would love.
She was still a very young lady but just wanted something to fend for herself.
There Is no barrier to what you can do in the importation trade, whether you are a student or a worker.
Your business's authenticity is determined by your knowledge of importation rules and guides on the more profitable products and items.
In business, profit encourages you to keep going, and selling and importation are one of the profit-based businesses to dive into in Nigeria.
Are you a Nigerian business person?
Then you would love to know the rules and products more profitable among your choice of products to import to Nigeria.
In the Nigerian market, the importation business requires knowing what to import and where to do it at a cheaper cost.
In this article, you will find different profitable items you can import as a student, worker or whoever the high in demand goods you can import.
I know, and I'm sure you will sell if you import items like nails, ring lights, Xiaomi, camera, shoes, make-up materials and the likes, which young girls and boys frequently use.
Let me know in the comment if you have any questions or need further clarification. I would love to hear from you.
Importation Business
Importation Is the business of buying goods or products from foreign countries to Nigeria.
When we talk of importation, your mind should run to things from the foreign part of a country.
Most of the products used in our countries are imported from other countries, either by the Federal Government Business capitals or business partners and persons from a country.
To be able to gain much profit from the importation business, you should consider buying or providing services of goods that are most wanted in Nigeria.
Profitable items are those products you can sell and make huge profits within a short time.
You would not want to buy products that are not useful because selling them off would be very difficult. It can reduce your sales and profit.
So whenever you want to import products, you should choose the high in-demand products and be able to sell them out and make profits.
Benefits of Importation Business in Nigeria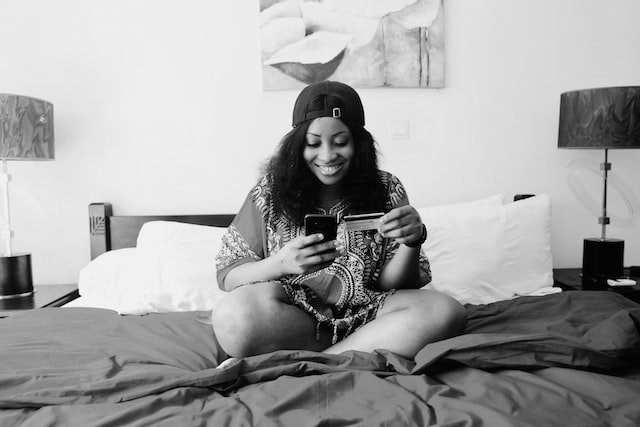 The following are the benefits of importation business in Nigeria;
Cheaper Product Price Sourcing
Reduced Business Costs
Make More Profit
Reduced Manufacturing Cost
Deals With Emergencies
Cheaper Product Price Sourcing
Products imported directly from the manufacturer from other countries have a lower price range.
There would be no need for high prices.
The cost sources for supplies of the product/products will be reduced and more efficient for everyone, especially if it is a high in-demand product.
Reduced Business Costs
For the sellers who buy products from other countries, the business cost reduces when you buy from other countries to sell.
Usually, the fee or capital to start importation is very high when you purchase products from manufacturers in your locality.
So, the foreign product and goods might come in cheaper and reduce your business cost and capital.
Make More Profit
A higher profit will always remain the main reason for importing goods from other countries.
Profit is assured in the importation business.
You have a guaranteed profit margin as long as you import worthy materials in high demand, do your marketing well and make enough sales.
Reduced Manufacturing Cost
When you dive into the importation business, it is one easy way to reduce the cost and time of manufacturing the products.
It helps business owners cut off all the funds to put into manufacturing and time spent producing the product.
It also helps them remain in the supply of trusted, fair products.
Deals With Emergencies
Importation doesn't only help cut time and funds spent on manufacturing or getting goods from a local manufacturer.
It also helps business owners get their products on time in emergencies.
When some buyers require products urgently, the sellers might not have time to go and produce, so importation is always the best option to ease stress.
Aside from all the benefits of importing goods, there are other disadvantages.
These include the risk of your currency losing value and the increase of inflation in your country.
Rules and How of Importation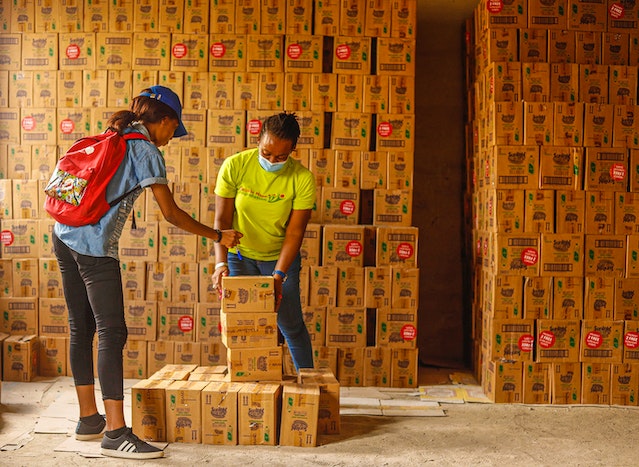 There are rules guiding the importation of goods that must be followed duly to avoid illegal suspects and other issues involved in importation.
The new rules for moving products and goods must be posted to the port entry; the goods do not take goods beyond borders or transport them illegally.
The second rule is that all the authorized estimated bills and dues must be paid to avoid your products being seized.
Thirdly, all the export and import policies must be adhered to prevent issues properly.
Most Profitable Items to Import From China to Nigeria
There are various and numerous good and profitable items that can be imported from China to Nigeria.
These items are in high demand in Nigeria. They are what people want to buy up from day to day.
So if you consider buying more, some or one of these items for sale, then be rest assured of your profits.
The following are the most profitable items to import from China to Nigeria;
Furniture
Children Toys
Clothing & Accessories
Electronic Gadgets
Household Utensils/Interior Design Materials
Building Materials
Plastics
Chemicals
Mobiles/Phone Gadgets
Iron
Vehicles
Furniture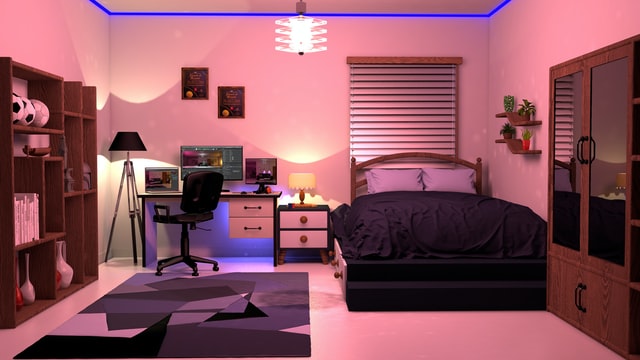 Many Nigerian homes are so interested in these particular items.
I mean, who does not want beautiful furniture designs in their homes?
Most people would instead get beautiful furniture designs from outside their country just for the sake of the beauty and feeling of importing items abroad.
Nigerians will love to buy furniture from you if you import them from China.
That is a simple fact.
Home & Appliances
The following list of homes and appliances you can import from China;
Arts, Crafts & Sewing
Fabric & Sewing Supplies
Needle Arts & Craft
Scrapbooking & Stamps
Paint By Number
Home Decor
Wall Décor
Vases
Figurines & Miniatures
Candles & Holders
Home Textiles
Bedding Sets
Blankets
Sofa Covers
Carpets
Celebrations
Events & Parties
Balloons
Artificial & Dried Flowers
Wedding Supplies
Home Storage
Storage Boxes & Bins
Holders & Racks
Kitchen Organizers
Household Items
Umbrellas
Bathroom Accessories Sets
Cleaning Tools
Dust Covers
Kitchen
Bakeware
Drinkware
Kitchen Tools & Gadgets
Tableware
Garden & Pets
Cat Supplies
Furniture & Scratchers
Intelligent Pet Supplies
Dog Toys
Furniture
Living Room Furniture
Office Furniture
Outdoor Furniture
Kitchen Furniture
Children Toys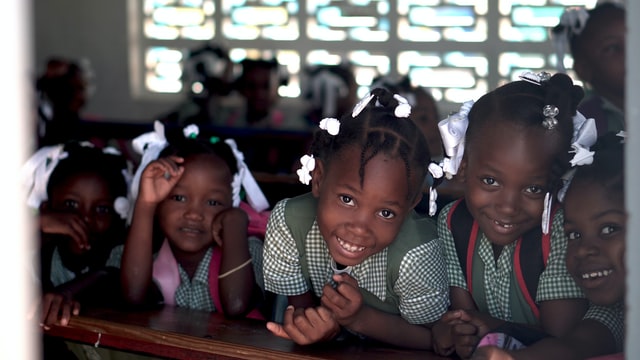 Some places in Nigeria do not have companies producing children's toys.
Therefore it's always a high demand to get toys and children's play items.
It is one of the items that can fetch you good money if you invest in children's toys' importation to Nigerians.
Children's toys are less produced in Nigeria, so ensure you buy quality items.
Parents prefer international trusted brands outside.
China has the best toy brands for the Nigerian market.
You make it easier to import into the country and sell to others. Then you can trust your profits on this one.
Toys, Kids and Babies
The following is the list of toys, kids and babies items to import to Nigeria;
Dresses
Clothing Sets
Family Matching Outfits
Hoodies & Sweatshirts
Sleepwear & Robes
Children's Shoes
Baby Strollers
Baby(0-3years old)
Baby Rompers
Baby Clothing Set
Baby's First Walkers
Baby Accessories
Feeding
Bedding
Baby Teething Items
Baby & Toddler Toys
For Girls
Dresses
Tops & Tees
Outerwear & Coats
Sleepwear & Robes
For Boys
T-Shirts
Outerwear & Coats
Jeans
Hoodies & Sweatshirts
Mother & Baby Items
Maternity Clothing
Electric breast pumps
Baby Souvenirs
Kids Toys
Remote Control
RC Helicopters
RC Cars
RC Quadcopter
Building & Construction Toys
Blocks
Model Building Toys
Toys & Hobbies
Squeeze Toys
Action & Toy Figures
Dolls
Stuffed & Plush Animals
Diecasts & Toy Vehicles
Game Collection Cards
Stickers
Clothing & Accessories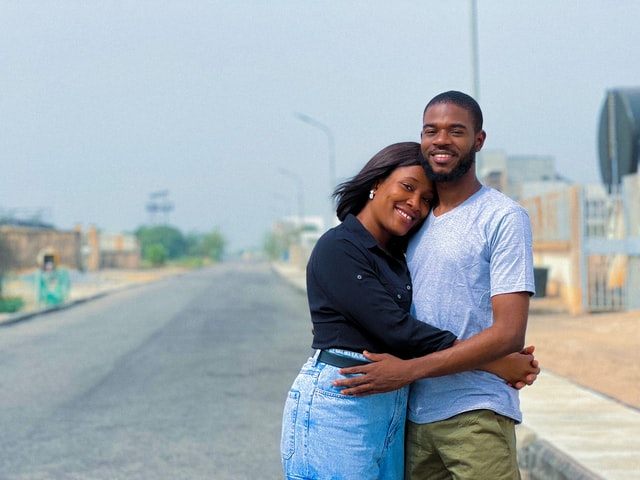 Clothes are always in high demand.
You can trust me when I say this; there are clothing purchases daily in Nigeria.
No matter how poor, everyone would not walk naked in the streets.
Everyone wears clothes, especially those from thrift shops, in demand in Nigeria.
Now, if you are a Nigerian or a seller in Nigeria, you would agree with me on this one.
Nigerians will want to buy clothes imported from China.
There is no harm in this.
Women's Fashion
Dresses
Tees
Blouses & Shirts
Hoodies & Sweatshirts
Women's Sets
Suits & Blazers
Bodysuits
Tanks & Camis
Coats & Jackets
Sweaters
Swimwear
Bikini Sets
Cover-Ups
Muslim Fashion
Abaya
Women's Hijabs
Muslim Sets
Prayer Hats
Dresses
Bottoms
Leggings
Skirts
Shorts
Jeans
Pants & Capris
Plus Size Clothes
Plus Size Dresses
Plus Size T-Shirts
Plus Size Sets
Plus Size Pants & Capris
Plus Size Outerwear
Plus Size Blouses & Shirts
Weddings & Events
Wedding Dresses
Prom Dresses
Evening Dresses
Africa Clothing
Cosplay Costumes
Women's Underwear
Pajama Sets
Bras
Panties
Women's Socks
Bra & Brief Sets
Shapewear
Accessories
Hair Accessories
Sunglasses
Blue Light Blocking Glasses
Baseball Caps
Bucket Hats
Belts
Men's Fashion
Hoodies & Sweatshirts
T-Shirts
Shirts
Casual Shorts
Men's Sets
Jackets
Bottoms
Casual Pants
Sweatpants
Cargo Pants
Jeans
Harem Pants
Shorts
Outerwear & Jackets
Jackets
Sweaters
Casual Faux Leather
Genuine Leather
Parkas
Down Jackets
Suits & Blazer
Underwear & Loungewear
Boxers
Briefs
Long Johns
Men's Sleep & Lounge
Pajama Sets
Accessories
Scarves
Skullies & Beanies
Prescription Glasses
Gloves & Mittens
Belts
Bomber Hats
Fedoras
Berets
Baseball Caps
Novelty & Special Use
Cosplay Costumes
Stage & Dance Wear
Exotic Apparel
Electronic Gadgets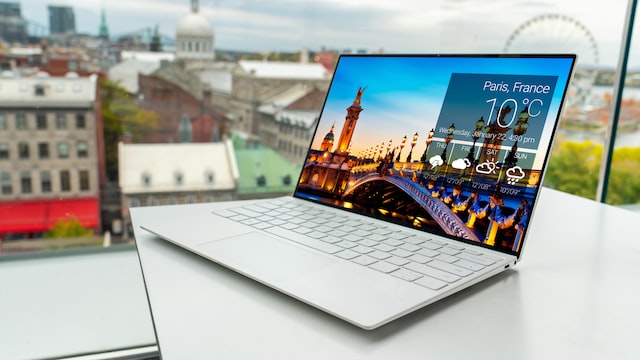 We all have gadgets in our homes and can trust the qualities of these gadgets.
Speaking from a rational perspective, you would agree with me that China has a good home and office gadgets that one would love to have for themselves.
Phones, speakers, Television, kitchen tools, home tools and other simple devices help one makes work easier.
The stress level of an average Nigerian will assure you that it is essential for some of these gadgets to come in.
If you consider importing items like this, you would not just be making profits.
You will be solving a huge societal mess and helping people.
Household Utensils/Interior Design Materials
It is the best part of items that can be imported into Nigeria.
Everyone loves to make their homes look good, and an average Nigerian home loves the question, "where did you buy this your spoon from?"
If a Nigerian is asked this question and you are sure your supply is from China, you can trust many more recommendations.
Interior design materials will not only get you enough profits but also get you business proposals and customers.
Building Materials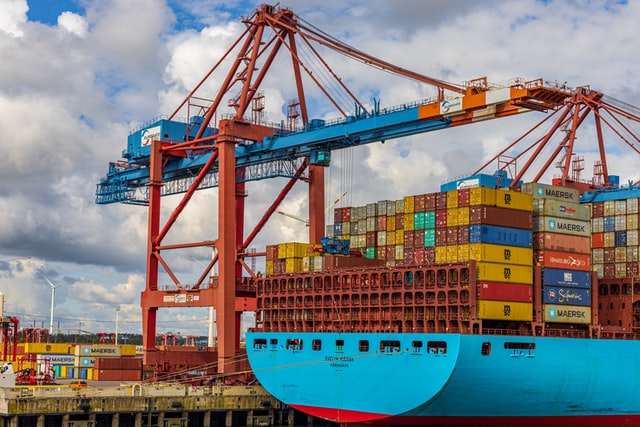 As earlier mentioned and started, building equipment is always something for a profit.
Yes, there would be a lot of fake items, so you must be sure to get the original ones, house building requires suitable strength materials.
In the Nigerian market, only those things that are trusted will be sold out, as you make efforts to be an importer, make sure to check out original items.
Your profit is guaranteed if you import original building materials to sell to Nigerians.
Plastics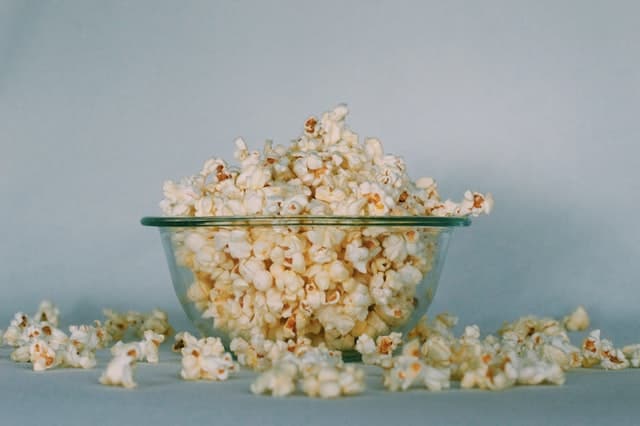 According to recent research and development, Nigeria is one of the countries with a high use rate of plastics.
Plastics can be used to make different things, and as creative as a Nigerian market can be, importing plastics for use in Nigeria would not be a total waste of time.
Chemicals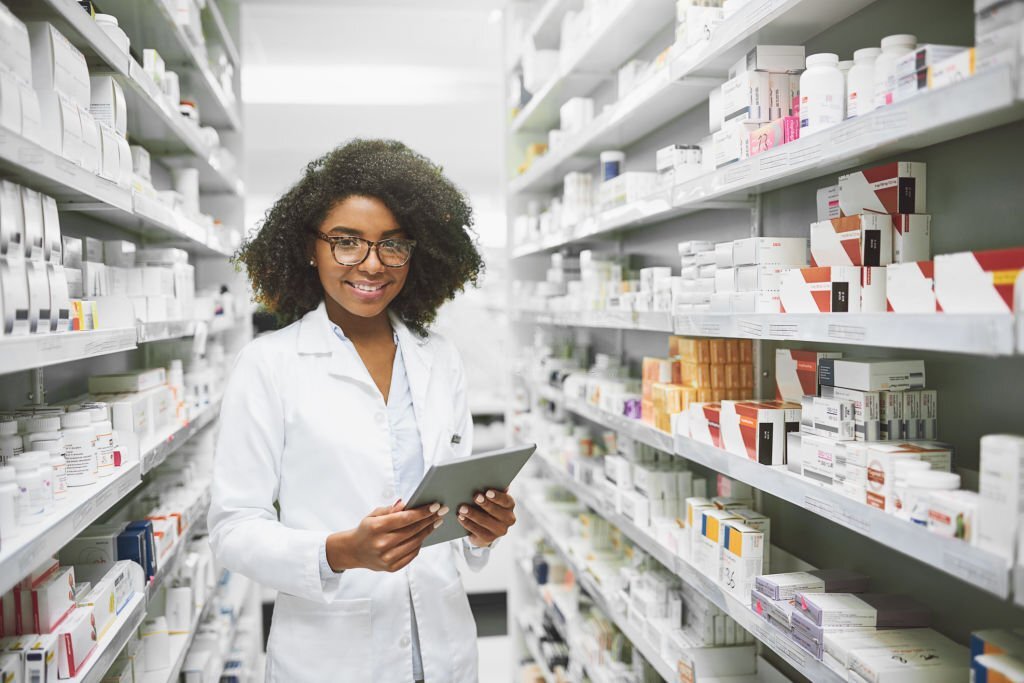 Issues in countries can tell you the need for some items.
They are very high-demand products, which may be lacking in Nigeria. Imagine if you are an importer of high-in-demand chemicals beneficial to Nigerians.
This item should be at the top of the list of things you can trust importing into Nigeria.
Mobiles/Phone Gadgets
It has already been explained in the earlier text.
Nigerians would appreciate these useful mobiles and phone gadgets, cover screens etc.
It would not be a bad business idea if you were importing into Nigeria for sales.
Phones and their devices are in high use in all Nigerian homes.
It is a means of communication; everyone has someone they would love to keep in touch with, either family or business partners.
It would be very much appreciated if these items were imported into the country.
Iron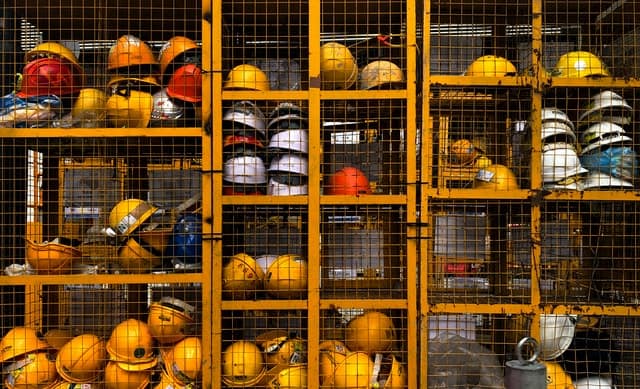 Most items we create and make use of are made from iron.
Of course, most hard equipment and things like pots are made from iron.
Considering an item like iron in Nigeria would be of good profit.
Nigeria has less produced iron, and importing them for use would not be a bad idea, and you can equally trust to make enough sales from importing iron into Nigeria.
Vehicles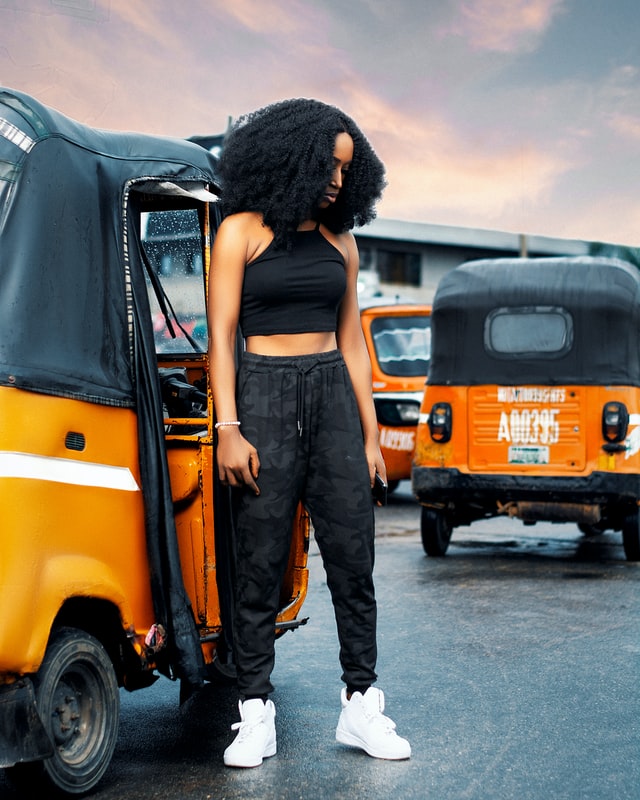 It is one of the best and most profitable items to import into Nigeria from China.
Nigeria has a high demand for vehicles. Personal vehicles and business transport are always one item Nigerians would appreciate.
You would not be making a mistake if you considered Vehicle one or the only item to import to Nigeria.
You would be grateful for this information when you notice the profits you made from following these simple tips.
These are a few of the numerous items in high demand in Nigeria, and if you are a business owner, you should try selling some of the above-listed objects, and there won't be a regret why you did.
Nigerians buy these products daily, and huge profits are attached to them. It would help if you tried them.
Conclusion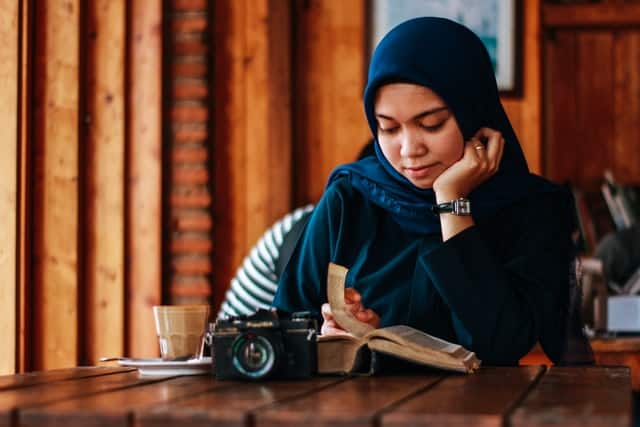 To succeed in whatever you do, information is one of the best guarantees; information helps you stand out among people with whom you share the same goals and activities.
It would help if you considered this valuable information for a business owner who wants to enter the world of importation.
For those business owners in Nigeria, above are the listed items you can import into Nigeria and enjoy your profits.
FAQ (Frequently Asked Questions)
When considering starting an import business, what should be set and ready before you begin?
There is not much work to be done to start this business.

It is like the simple step of ordering something online and getting it delivered to a location.

All you have to do is adhere to import and export rules. Follow all processes and do.
What is the level of demand for plastics in Nigeria?
There is a high level of demand for plastic in Nigeria.

Most businesses and ventures require these plastics to forward their business, and individuals also use them personally.

Plastics are good items to be imported.
Is there ever a time goods are seized before or on arrival?
Yes, they are a lot of times goods.

They are seized either due to contraband goods or items, so when importing into Nigeria, consider the things that are not illegal and follow all processes to avoid problems like seized goods, etc.
Let me know in the comment box below if you have any questions or need further clarification. I will love to help you.