There are many best handwork and skills to learn as an undergraduate or postgraduate student.
Learning lucrative high-income paying handwork or digital skills in high demand as a student is the gateway to financial freedom.
As a student in secondary school or a tertiary institution, you need to find a way to make legit money. I am talking about doing something that can fetch you extra money.
The Nigerian economy is not favourable to students with no skills. You may end up searching for job opportunities without a breakthrough after school.
But if you learn a lucrative skill as a student, you can make a decent living. That way, you would not be reliant on your parents while in school or experience frustration with searching for non-existent jobs when you are out of school.
There are many articles and videos on skills to learn as a student. But in this post, I will share with you practical examples of handwork and digital skills you can learn as a student to make money.
Let me know in the comment if you have questions or need further clarifications. I would love to hear from you.
Skills to Learn as a Student in Nigeria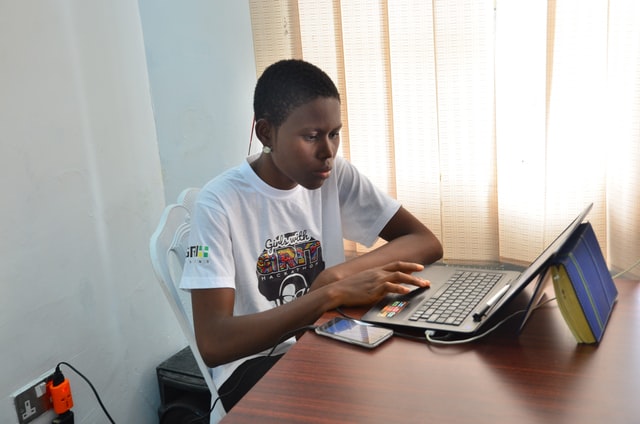 There are two categories of skills you can learn as a student in Nigeria;
Handwork
Digital Skills
Handwork is skills that require the use of your hands and other forms of physical labour.
For example, hairdressing, makeup, and baking are examples of handwork.
Digital skills involve using the computer and the internet to solve problems. It does not call for physical labour like handwork.
Programming, Web design, copywriting and video editing are examples of digital skills you can learn as a student to make money.
Most Profitable Skills to Learn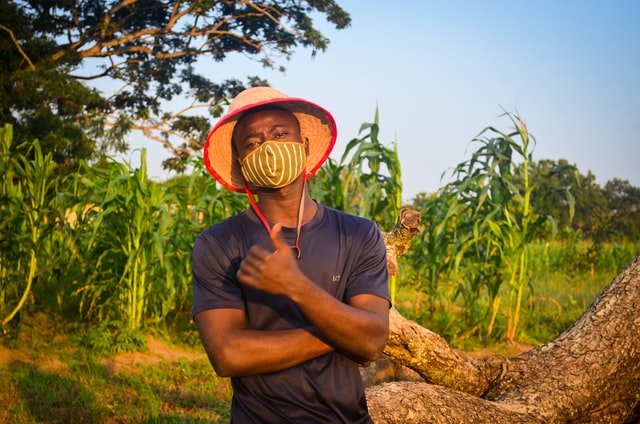 As a student, it can be a difficult choice to decide on the best skill to learn.
It is at this stage that many students get things wrong. They jump to acquire skills without researching the prospect.
Because your friend is earning money from affiliate marketing does not imply you have to become an affiliate marketer.
You must choose a skill that aligns with your natural ability and passion. Search within yourself to identify your strength and flare.
For example, you can opt for copywriting if you enjoy writing or makeup if you find makeup artistry interesting.
Your goal should not be to make money while trying to choose a lucrative skill. Money will come when you can provide a valuable service.
Let me know in the comment if you have challenges deciding on which skill to learn.
Handwork Skills to Learn as a Student in Nigeria
The following are lucrative handwork to learn as a student in Nigeria;
Makeup Artistry
Photography
Hairdressing
Wall Painting
Catering Services
Baking and Confectionery
Phone and Laptop Repair
Wall Paper Installation
Dry Cleaning
Student Lodge Agent
Makeup Artistry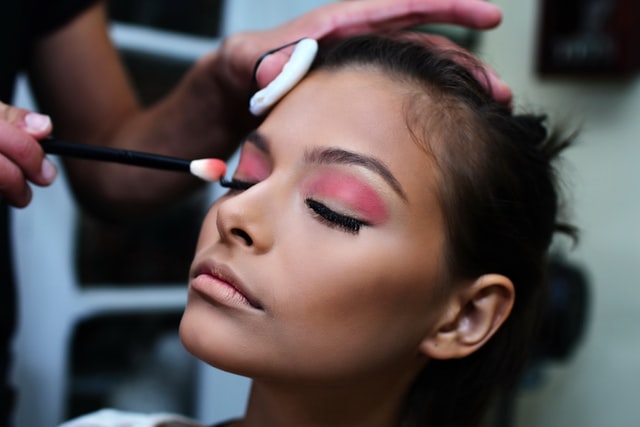 Makeup artistry is the application of cosmetics products on the face for beauty enhancement. It is one of the most profitable skills to learn as a student.
Every weekend ladies in the hostel troop out to attend events.
Female students living in the school hostel love to make themselves up for their birthday photoshoots, wedding occasions, and other ceremonies.
As a student, you can make money by becoming a makeup artist. People will request you if they find out you are good at makeup artistry.
Ladies want to be the centre of attention at every event occasion. It could mean wearing the best makeup.
Learning Makeup Artistry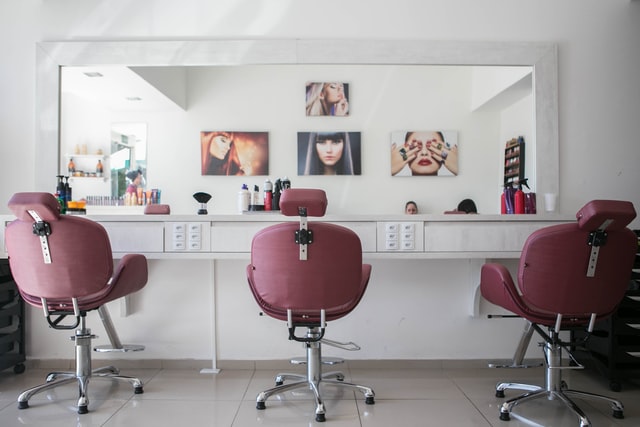 There are two (2) ways to learn makeup artistry in Nigeria,
At a Makeup Studio
Online Tutorials on YouTube
The best way to learn professional makeup artistry is to register as an apprentice at a makeup studio.
Also, a fellow student can teach you makeup artistry. But if you want to become a professional, learn from an expert.
Watching tutorials on YouTube would help you to master the skill of makeup and learn new trends.
The duration to become a professional makeup artist in Nigeria is three (3) to six (6) months.
Photography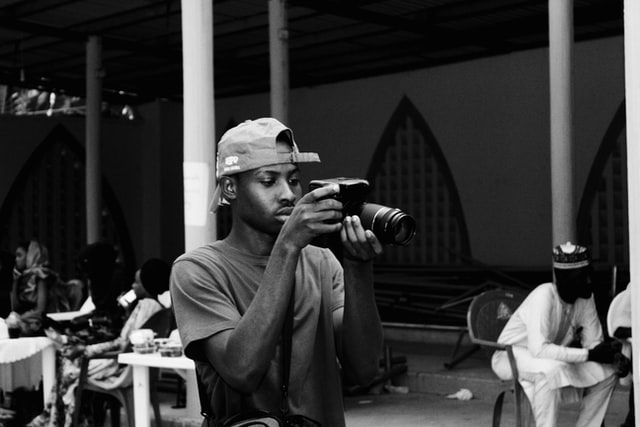 Photography is profitable handwork that can fetch you money on campus. It involves taking great pictures of people, landscapes or objects.
Like makeup, many students on campus take pictures for their birthday photoshoots. Also, you could take passport photographs during registration processes for students.
Learning Photography
Photography requires you to get a digital camera and other studio equipment.
Though, there are students who use their smartphones to take great pictures. But a digital camera will make a difference in your photography business.
The best way to learn photography is to apprentice at a photography studio. Learning photography in Nigeria will take three (3) to six (6) months.
Hairdressing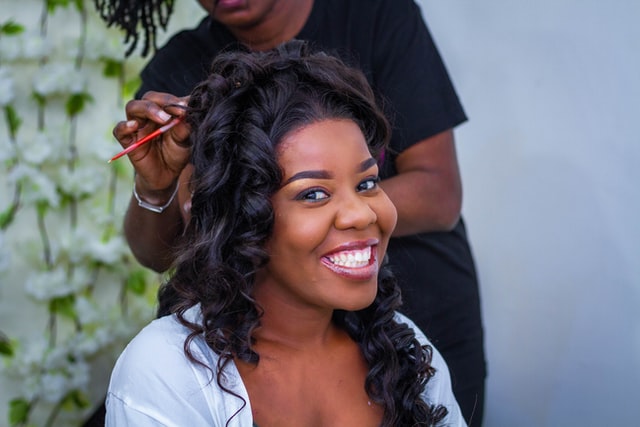 Hairdressing is the top lucrative to learn as a student in Nigeria.
Universities in Nigeria have a large population of female students who pay attention to their physical appearance and beauty.
On the university campus, ladies spend plenty of money plaiting trendy hairstyles.
Learning how to plait hair would allow you to make money as a student.
The good thing about hairdressing is that there are always available customers. You can start by making the hair of your roommates and other students on campus.
The problem with hairdressing is that it can take a large chunk of your time. Making hair is demanding handwork for students.
Without proper planning, you could have problems with your academics.
Learning Hairdressing
Many students who plait hair on campus learnt the skill from home.
There is hope if you do not know how to fix hair. Your best option is to register as an apprentice at a hair salon during the holidays. Watching YouTube tutorials would increase your pace of learning how to fix hair.
Wall Painting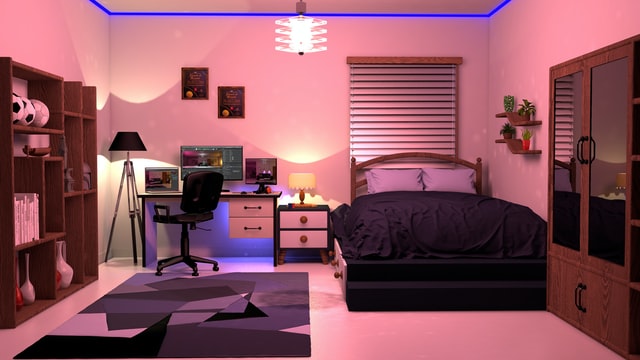 Many students in Nigerian universities live off-campus. These categories of students pay attention to the interior designs of their rooms.
Also, students living inside the school like to design their rooms to a good taste.
It is common to find sophisticated wall painting designs on their wall.
You can make money as a student painting walls with modern designs. Most of your classmates would want you to paint their room walls when they know you can do a good job.
The duration to learn how to paint walls is three (3) months. It is an easy skill to acquire.
Though, you need to be creative to stand out as a painter in Nigeria.
Ensure you learn both interior and exterior painting.
Catering Services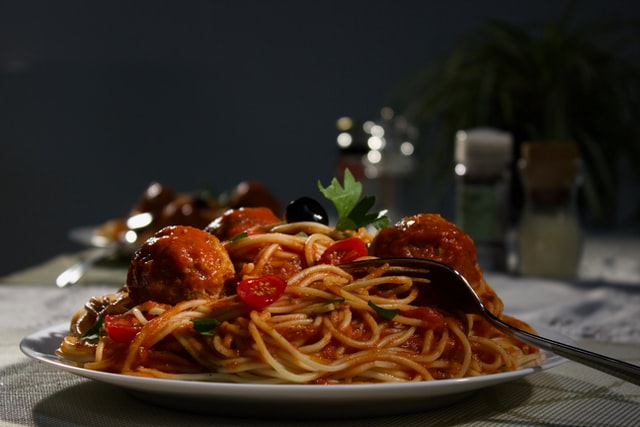 Eating healthy and tasty food is a challenge for many students.
On-campus, restaurants are cooking below the bar food.
Some students desire to eat standard meals. They wish they could have home-cooked food.
As a student, you can make money by cooking for other students.
Some students do not know how to cook. They will pay you to prepare their meals.
The challenge with offering catering services is the lack of flexibility. It is demanding and could have an impact on your academics.
Before deciding to offer catering services, ensure that you are sure you can handle the responsibilities.
You could decide to offer your services only on weekends.
Baking and Confectionery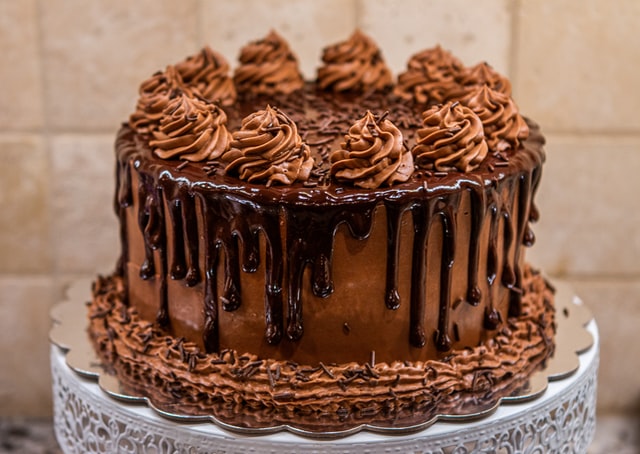 At the university, I knew many classmates that made money by making peanuts and meat pie.
Baking and confectionery is the best lucrative skill to make money as a student in Nigerian universities.
While waiting for the next class, students get hungry inside the lecture hall. At this moment, they would want snacks like;
Peanut
Chin-chin
Biscuit
Cupcakes
Meat pie
Zobo and tiger nut drinks, etc.
You will make money if you sell snacks or drinks in class.
Also, during student union elections, aspirants like to distribute free snacks. It is a bit profit for you.
Like offering catering services, baking and confectioneries are demanding and stressful. It could affect your academics with improper planning.
The best approach is to find a time suitable for making your baking products.
Phone and Laptop Repair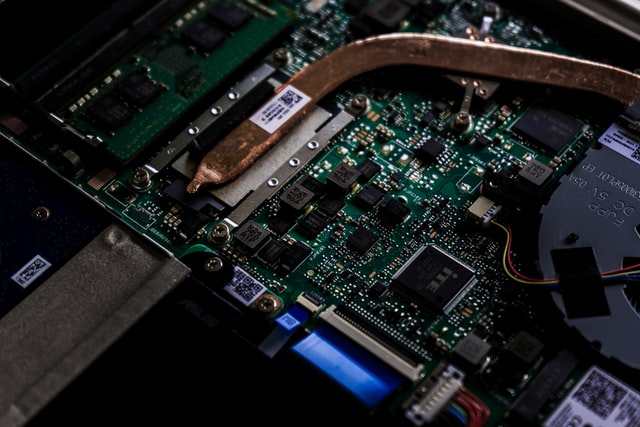 Phone and laptop repair is a high-demand skill in Nigerian tertiary institutions.
Laptops and phones are necessary gadgets for students. They are for communication, study and fun-filled activities.
You would hardly find a Nigerian student without an Android or iPhone device. These smartphones can develop faults ranging from screen cracks to charging ports and other damages.
Also, a laptop is a necessary electronic gadget for students. The common problems with laptops are software errors and hardware damage.
Being a phone and laptop repairer can make you money in school. Other students in your hostel will find you trustworthy to handle the fixing of their laptops or phones.
You can make extra money as a student through software and game installation.
Ensure you learn phone and laptop repair from a competent repairer. It will take you three (3) to six (6) months to learn phone and laptop repairs.
Wall Paper Installation
Wallpaper is the new go for wall interior design. It has replaced the traditional painting.
Many students prefer using wallpapers in their room because of the different design options and affordability.
With wallpapers, students can install beautiful 3D designs. These materials have the advantage of easy replacement.
Learning how to install wallpapers will make you money as a student in Nigeria. It will take you less than two (2) months to learn the handwork of installing wallpapers.
Dry Cleaning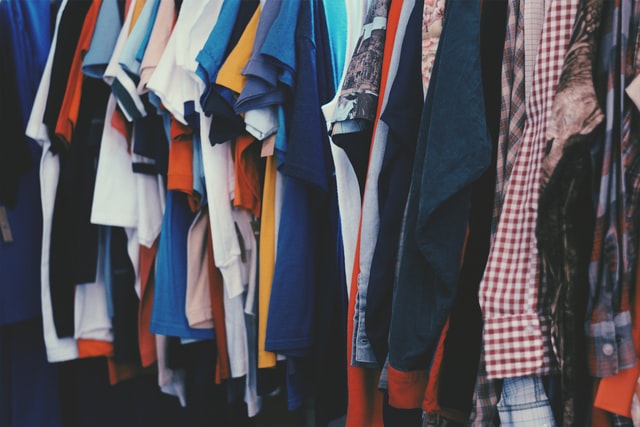 Dry cleaning is profitable to start in Nigeria as a student. It is a lucrative business to start on campus.
The business of dry cleaning is washing students' clothes and uniforms. The job is suitable for students living off-campus.
Starting a dry cleaning business is capital intensive. There are a few necessary pieces of equipment you must purchase.
The major challenge with running a dry cleaning business is the amount of time and physical presence required to run the business.
Employing someone to run the business while you are at school may not be the best option except if the individual is trustworthy.
Review the landscape of your school environment to make the best decision on setting up a dry cleaning business.
Student Lodge Agent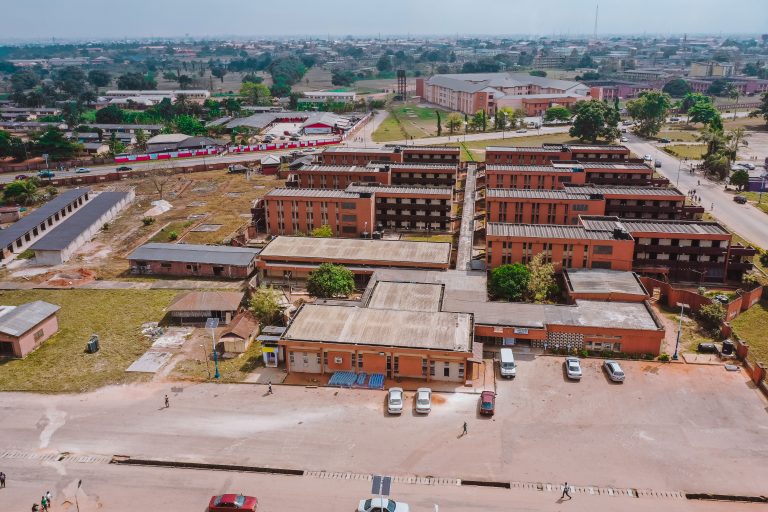 Running a lodge accommodation agency is a way to make money as a student in Nigeria.
Many newly admitted and old students rely on house agents to get accommodation off-campus.
Lodge agents are individuals who help students to search for accommodation. They get a percentage fee after every successful transaction. That is, they assist students with searching for lodges and get paid when students rent the properties.
You must be familiar with the off-campus environment to become a hostel agent.
Also, you would need to meet with the landlords and inform them of your intention of becoming a house agent.
Students will request your service if you are reliable with the best accommodation options.
Digital Skills to Learn as a Student in Nigeria
Here is the list of digital skills you can learn to make money as a Nigerian student;
Graphic Design
Blogging
Copywriting
Become a YouTuber
Video Editing
Programming
Web Design
Data Analysis
Microsoft Excel
Cyber Security
Graphic Design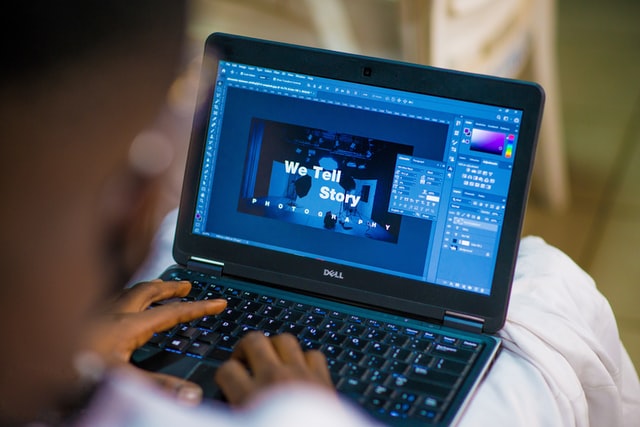 Graphic design is the best digital skill to learn as a student. There are plenty of opportunities to make money by making fliers, posters, logos etc.
A graphic designer is a professional that uses computer software and app to create an illustration of concepts.
The posters you see at the entrance of your school gate are the creation of a graphic designer.
Graphic design is a lucrative skill in high demand in Nigerian tertiary institutions. Student politicians, fellowships, events, etc., create posters and fliers regularly.
Learning Graphic Design
You can learn graphic design using your phone or laptop by learning how to use design apps and software.
CorelDRAW and Photoshop are the best software for creating professional graphic designs.
Learning graphic design by yourself using tutorials on YouTube is possible for less than three (3) months.
Blogging
Blogging is a money-making skill for students who have the desire to profer solutions to problems using written words.
Starting a niche blog is the best way to make money as a student.
Blogging skill is flexible for students. It does not distract you from your academics. You can decide to create content during the holidays or in your free time.
The first step to starting a blog site is to determine the niche for your site.
A blog niche is a topic your blog will cover. For example, you can create a blog with content on dating and relationships.
Do not make the common mistake of creating a blog on different topics or entertainment.
Starting a Blog as a Student
Students in Nigeria can create a blog for less than ten thousand naira (₦10,000). The money is to purchase a domain name (e.g. studentship.com.ng) and hosting services.
HarmonWeb is a reliable and fast web hosting company I recommend for buying your domain name and hosting your blog.
Let me know if you have questions about becoming a blogger. I will assist you with your questions.
Copywriting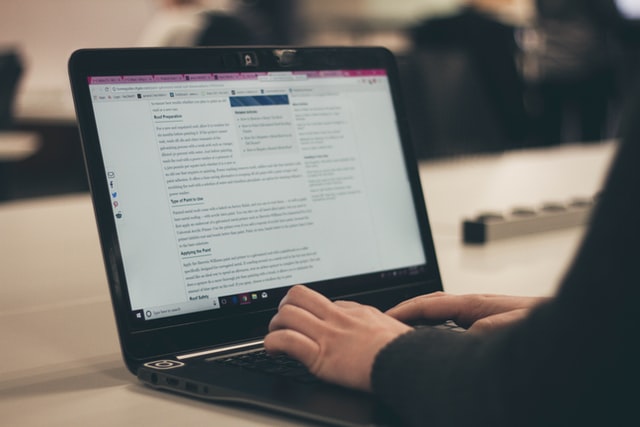 Copywriting is a digital skill of selling and promoting products using written content.
A copywriter could write an exciting story about her she got rid of acne on her face. At the same time, promotion of a product for acne removal.
Companies around the world hire copywriters for the sale of their products. Also, copywriting skill is handy for affiliate marketing.
You can learn copywriting by watching online tutorials on YouTube or taking courses on Udemy, Coursera, etc.
Become a YouTuber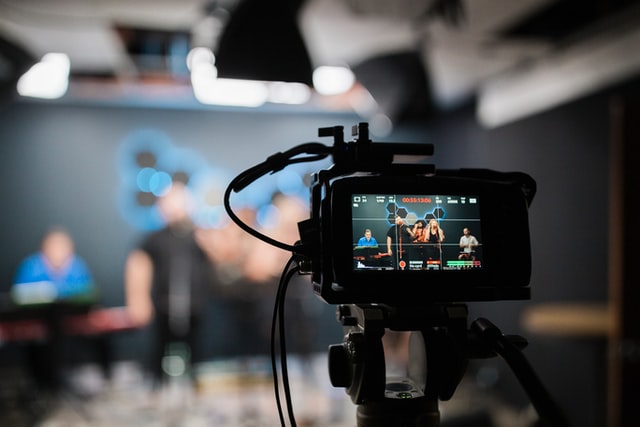 Starting a successful YouTube channel is a medium to make money as a student.
YouTubers are people who create videos on YouTube on different topics. For example, the Studentship is a YouTube Channel for students.
You can upload different kinds of video content on YouTube streaming platforms.
The first step to becoming a YouTuber is to identify the kind of video content you want to make. It must be something that aligns with your natural ability.
The next step is to get the necessary YouTube equipment like;
Digital or Smartphone Camera
Microphone
Tripod Stand
Ring Light
Let me know in the comment section if you have any questions about starting a YouTube channel.
Check out the Studentship YouTube Channel using this link.
Video Editing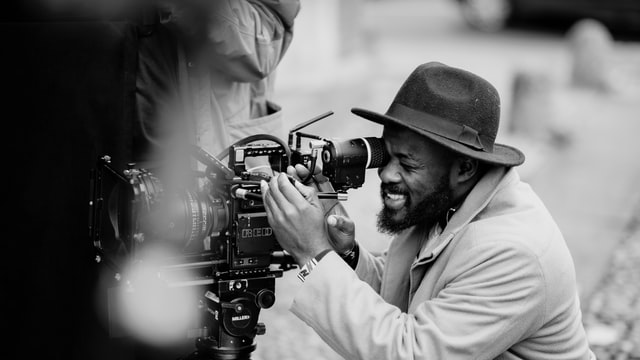 Video editing is a digital skill to make money as a student.
There are different ways to make money as a video editor with computer software.
Video editing is a high-demand skill because of the essence placed on visuals in the last few years.
You could work as a freelancer for YouTubers and other video content creators.
The good thing with video editing is you can teach yourself by watching YouTube tutorials.
You can do basic editing with video editing apps on your smartphone. Get a computer video editor software to become a professional video editor.
Programming
Programming is the science of writing computer instructions with codes called programming languages.
There are different programming languages you can learn as a student;
HTML
CSS
Python
Java
JavaScript
Swift
C++
C#
R
It is best to start your programming journey with HTML, CSS and Python.
Programming is interesting to learn for individuals with a natural analytical ability for problem-solving.
Learning how to program is the best skill to learn as a student. You can work for different companies or create your inventions. There are no limits to programming because it is the future.
Learning Programming Language
Learning programming can be challenging for beginners. You need to follow the right approach to master the skill.
There are several courses you can take online from e-learning platforms. Use YouTube for learning computer programming languages.
Web Design
Web sites are necessary platforms for every business.
At this moment, everything is online. For example, people prefer to order stuff online than go to the store by themselves.
Everything now revolves around the internet on web pages. Web designers are people who create websites for different purposes.
Learning how to create a website will open opportunities for you to make money.
You can begin your web design journey by learning on YouTube or taking courses online.
I have written a detailed post on other digital skills to learn as a student to make money. Check them out, and let me know if you have any questions.