Estonia, one of the three Baltic countries, is a world leader in research and technology.
Despite being a small country, it is rapidly becoming a hub for affordable and quality education worldwide.
Aside from this, Estonia is known to be one of the safest and most peaceful countries in the world due to its high level of security and serene environment.
Little wonder many international students, including Nigerians, are attracted to the country and desire to make it their study destination.
This article discusses Nigerians' Estonia student visa requirements and other relevant information.
Let me know in the comment box below if you have any questions or need further clarification. I will love to help you.
Estonia Student Visa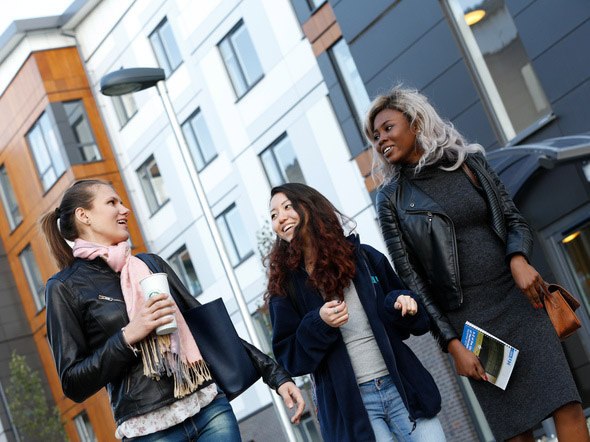 Nigerians who desire to continue their academic journey in Estonia must get an Estonian student visa.
This visa would allow you to study, work and live in Estonia till you have completed your studies.
However, the type of student visa you get depends on the duration of your program at the university.
If you are travelling to Estonia to study for 90 days or less, you should apply for a short-term visa (Category C).
If you would stay in Estonia to study for 3 to 12 months, you should apply for a long-term visa (Category D).
However, students who would be staying for more than 12 months must apply for a Temporary Residence Permit (TRP).
You are advised to apply for the TRP at least three months before you arrive in Estonia, as the process may take time.
Estonia Student Visa Requirements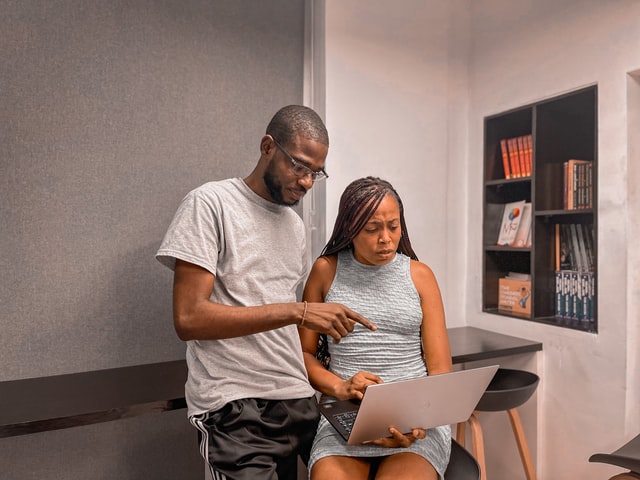 Nigerians who wish to study in Estonia must meet the following requirements:
International Passport
Passport Photographs
Estonia Visa Application Form
Travel Insurance Policy
Acceptance Letter
Proof of Financial Ability
Proof of Accommodation
Flight Ticket Reservation
Cover Letter or Personal Statement
Proof of Good Character
Proof of English Proficiency Test
Transcripts and Academic Certificates
Proof of Paid Visa Fees
International Passport
You must have an international passport that is not older than ten (10) years and be valid for a minimum of three months after the expiration of your visa.
This passport must also have at least two blank pages.
If your old passport has border stamps, visa stamps, and/or visas from your previous trips, all of which indicate past trips, you can submit it with your current passport when applying for the student visa.
Passport Photographs
You are required to have two passport photographs that must have been taken at least six months before your application.
It should have a dimension of 35mm by 45mm with a plain background and a neutral facial expression.
Estonia Visa Application Form
You are required to have completed and filled out the visa application online.
Make sure you input the correct information, or your application may be rejected.
The filled application form must be printed out and signed.
Travel Insurance Policy
Applicants must have a travel insurance policy for the Schengen territory, which indicates that they have travel health insurance with at least €30,000 for health coverage.
It is beneficial in accidents, medical emergencies and other health problems.
Acceptance Letter
You must provide an acceptance letter indicating that you have been offered admission to an Estonian university.
This letter must also show your details, including your full name, program, course of study, course duration, etc.
Proof of Financial Ability
You need to provide proof that you can live in Estonia and support yourself. This proof can be your bank statements or a sponsorship letter.
A bank statement indicates how much money you have in your account. But, this statement must not be older than three months.
If you are using a sponsorship letter, it must be from a reputable sponsor and accompanied by your sponsor's bank statement.
Note that your sponsor's bank statement must not be three months old.
It is advisable to have at least € 280 in your bank account or that of your sponsor.
Proof of Accommodation
You must submit proof that you have a place to stay once you travel to Estonia.
You may provide your hostel receipt if you have secured accommodation in your university's residence halls.
You can also offer a hotel reservation as proof.
Flight Ticket Reservation
Applicants must provide a valid flight ticket reservation showing their flight number, departure date and return date.
Remember that you should not purchase a flight ticket before submitting your visa application, as your application may be rejected.
If you do so and your application is denied, you may not be entitled to a refund, as most airlines have a no refund policy.
Cover Letter or Personal Statement
It is essential to provide a well-written cover letter to clearly state your reasons for travelling to Estonia.
Proof of Good Character
Applicants are expected to have no criminal record and be of good character.
To prove this, you may submit a police character certificate.
Proof of English Proficiency Test
Although some institutions may conduct individual language tests.
You may submit an internationally accepted English proficiency test result such as IELTS, TOEFL etc.
Transcripts and Academic Certificates
You may provide your transcripts or any academic certificates, such as WAEC, NECO etc., to show your intellectual prowess.
Proof of Paid Visa Fees
You are also required to provide proof of your paid Estonia visa fees.
Estonia Student Visa Application Guide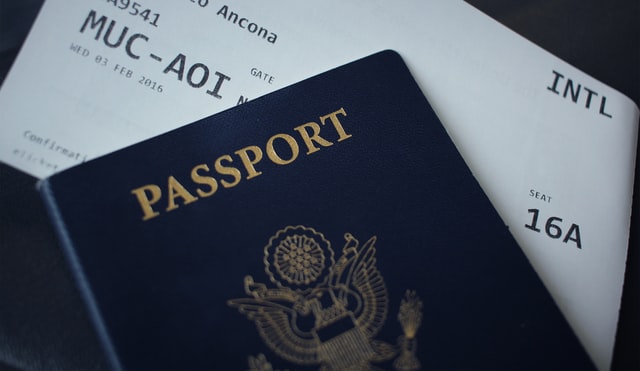 The following are the processes to apply for an Estonia student visa for Nigerian students;
A description of the processes to apply for an Estonia student visa for Nigerian students.
Fill out the Application Form

After you have secured admission into an Estonian university, fill out the application form on the portal.

You must carefully fill out this form as any mistakes could cause your application to be rejected.

After filling out the form, download, print and sign it.

This form should be submitted to the visa application centre, which would submit it to the embassy.

Note that there is no Estonian embassy in Nigeria. Hence, your application may have to be processed through the Belgian embassy.

Prepare your Documents

Get all the documents stated above ready.

Make sure you make extra copies of each document in case it is needed.

These documents should be submitted to the visa application centre, and it is advisable to cross-check them to ensure that none is missing.

Submit your Application

Along with the relevant documents, please submit your application to the VFS office, a visa application centre, which will submit it to the embassy for you.

At the VFS office, your biometrics (fingerprints and photos) will also be taken.

Pay the Visa Fees

Before the VFS handles your application, you need to pay the required visa fees.

Estonia visa fees cost €100 and can be paid online or in cash.

Track your Application

After you have successfully submitted your application, you can begin to track the status of your application through an ID that will be given to you.

This way, you would know whether your passport is available for retrieval or not.

Retrieve your Passport

Once you have been notified that your passport is available for collection, you can visit the VFS office to collect your passport.

However, you must bring along all your payment receipts to show your identity and that you have applied before your passport is given to you.
Estonia Student Visa Processing Time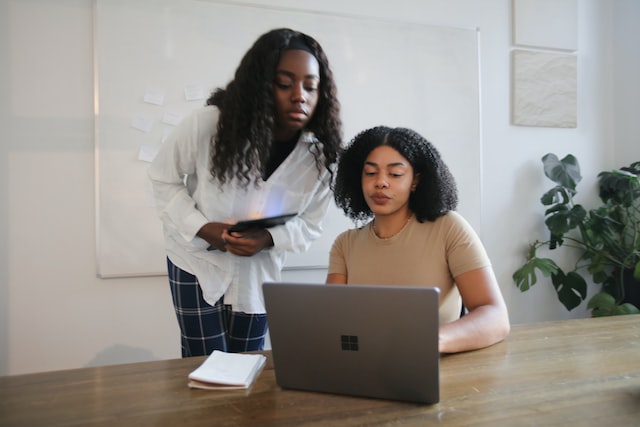 It may take about 10 – 30 days to process your Estonian student visa after your appointment at the VFS office.
Once your application is successful, you may travel to Estonia.
Estonia Student Visa Rejection
If your visa has been rejected, it may be because of any of the reasons below:
You have a criminal record.
Your passport is invalid.
Some of your documents are missing.
False information on your application form.
False travel documents.
Dishonesty during your interview, if called for one.
No proof of accommodation.
No proof of financial ability.
Where your visa has been rejected, you can:
Reapply for the visa.
Apply for a Schengen visa to another country and travel to Estonia from there.
Appeal the decision within 30 days of the visa rejection. It would attract an appeal fee of €20.
Conclusion
Studying in Estonia can positively affect your career trajectory as a Nigerian.
The country is keen on producing global leaders in any field, especially technology.
However, applying for an Estonian student visa may be daunting, especially if you don't have the correct information.
I hope this article has been of great help to you by guiding you on how to go about the visa application process without any hassles.