In this post, I will talk about UNN hostel accommodation for medical students in the first year.
By medical students, I mean students in the following Faculties;
Medical Science
Dentistry
Health Sciences
Basic Medical Science
Read my post on UNN off-campus accommodation if you do not intend to stay in the school hostel.
First year students medical students get Presidential and Alvan Ikoku hostels.
The presidential hostel is for Female students.
Male students get Alvan Ikoku hostel.
I know you are wondering what is the state of the hostel like sanitary conditions, etc.
Well, you need to know that UNN hostels got built way back in the 1960s.
Lack of proper maintenance has put these hostels in a deplorable state.
But do not give this too much thought. Students are living in these hostels; they are living fine.
Alvan Ikoku Hostel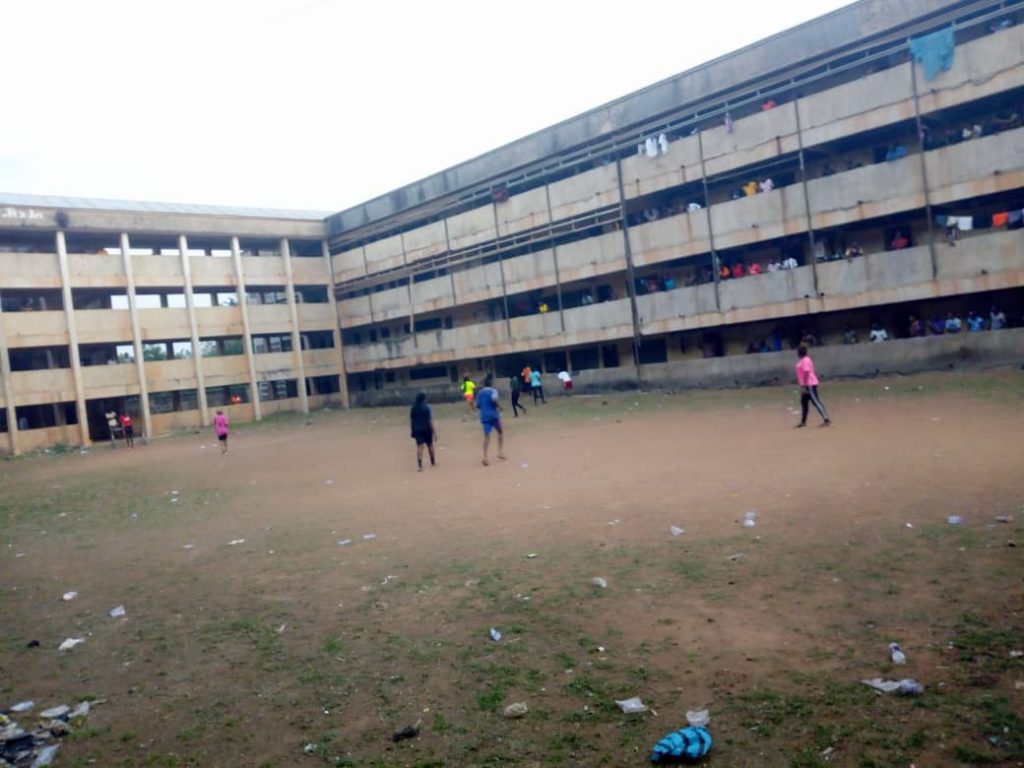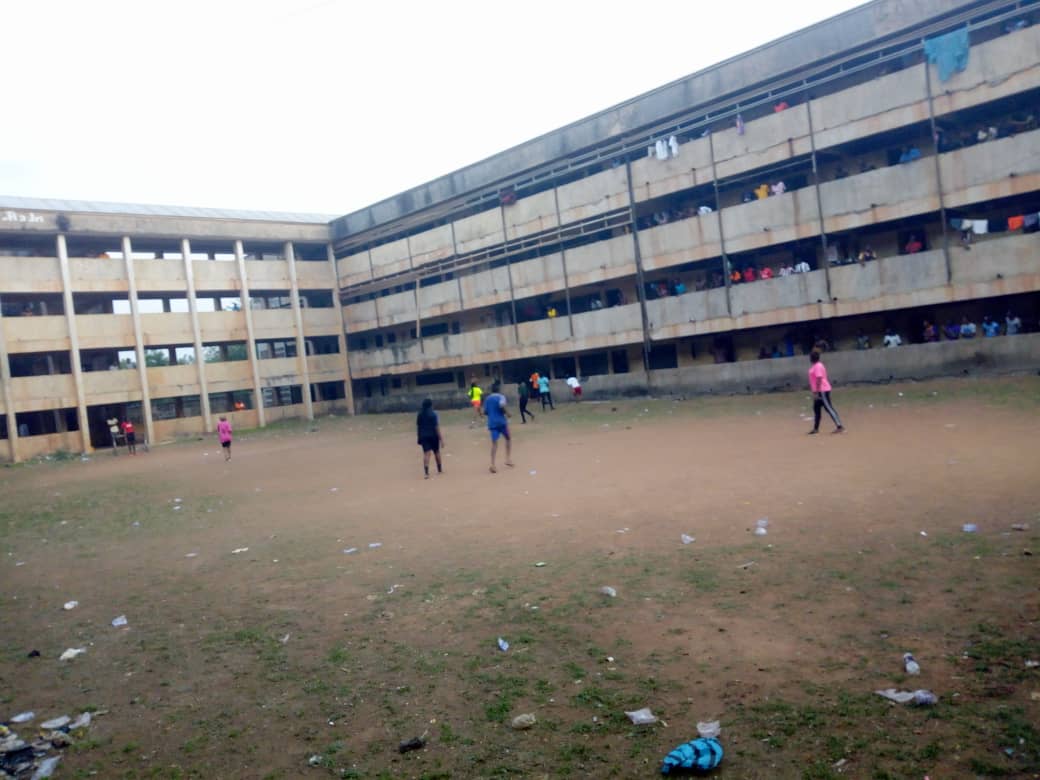 Alvan Ikoku is a male hostel in the Nsukka Campus at the University of Nigeria.
It is a three stored building with each floor called a series. You call the ground floor 100 series. The second floor is 200 series and so on.
There is a wardrobe, chair and a table in every room of the hostel.
The number of legal occupants depends on the room in question. Some rooms have four (4), five (5) or six (6) bedspace.
Usually, the occupants in these rooms exceed the total number of legal occupants. For example, some rooms can have up to nine students.
The downside of the Alvan Ikoku hostel is the sanitary condition like the toilet and bathroom. They are usually in deplorable states when the cleaners go on strike.
Also, the hostel may experience electric blackouts and water scarcity. Usually, these challenges do not last more than 48 hours.
Theft of personal properties is also a common problem in the hostel. It is why you must be wise to look after your personal belongings. There is no dulling in the hostel.
Never flaunt your laptop or phone with your room door open. You should know where to keep your phone while you are asleep.
There are window men in UNN that visit the hostel at night. A window man is a person who steals from the window while students are asleep.
I assure you that you will survive in the UNN boys hostel. Staying here will teach you valuable lessons that would be helpful to you later in the future.
Also, make attempts to build valuable relationships with students in your hostel.
Note that the University may decide to give Eni-Njoku hostel to male medical students.
Presidential Hostel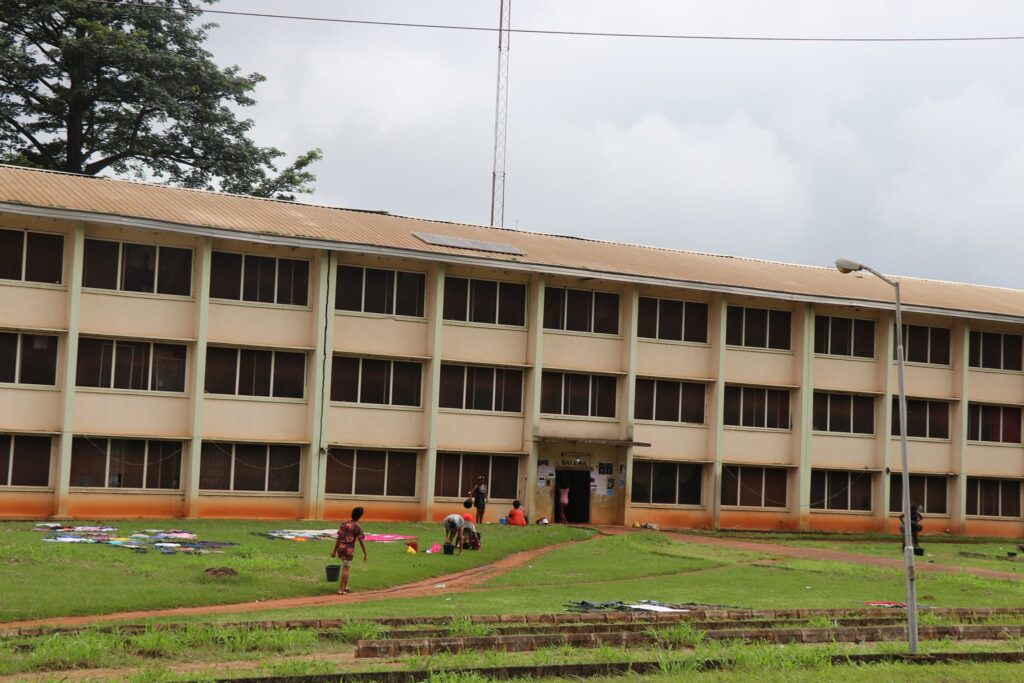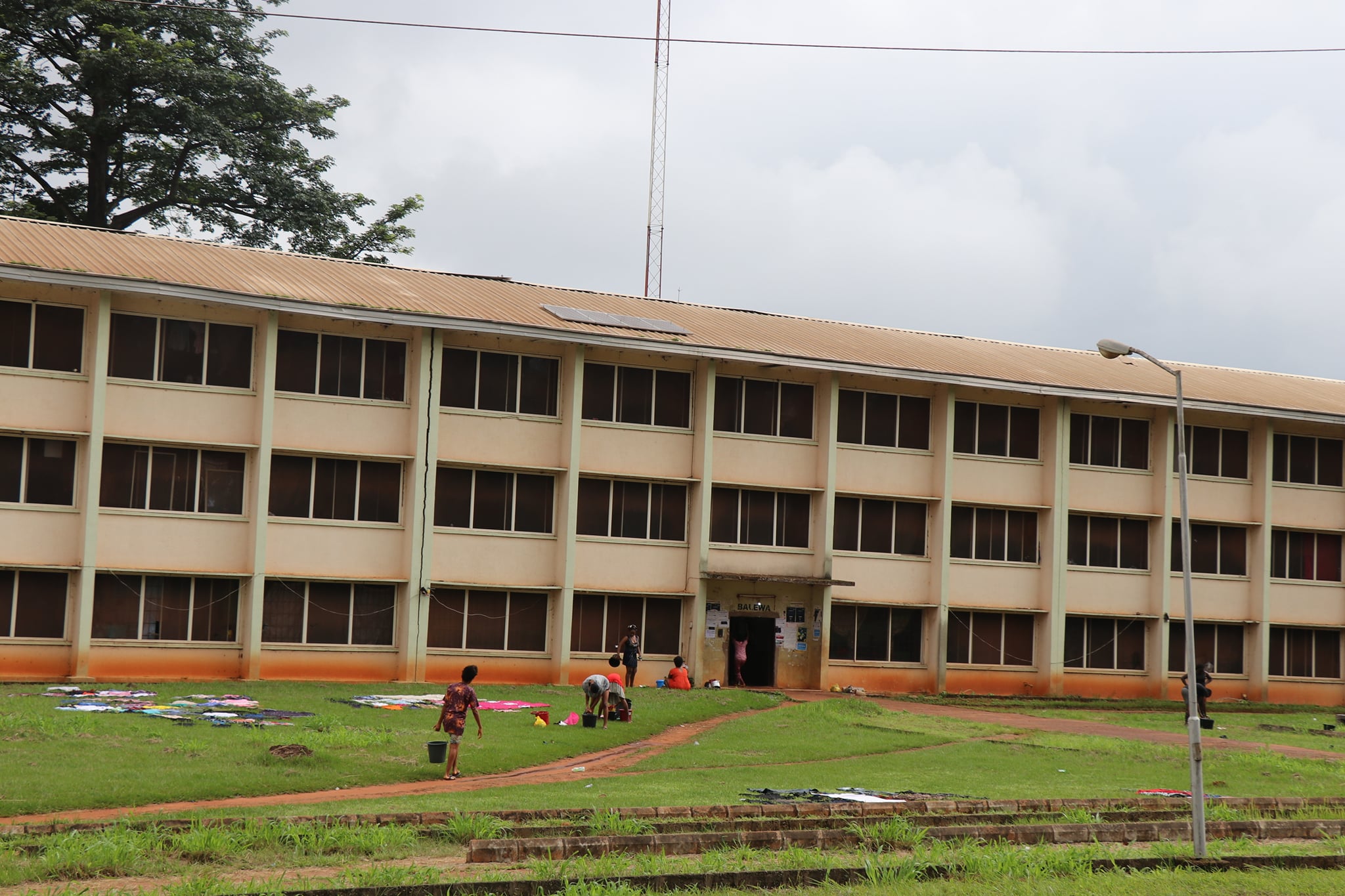 The presidential hostel is a female hostel for female medical students only. It is the smallest hostel in UNN alongside the Mary Slessor hostel.
The number of legal occupants in the female hostel is ten (10) students.
Each room in the hostel has a toilet and water cistern. A specified number of rooms share a general kitchen for cooking.
I can assure you that the sanitary condition in UNN Presidential Hostel is very okay.
The major downside of the hostel is overpopulation. A few students squat with their friends. It is why the total number of occupants can soar up to fifteen (15) in a room.
Cooking in UNN Hostel
UNN allows cooking in the hostels. It is cheaper than buying food or eating junk that is not good for your health.
Although, many female students complain of having no time to cook. But guys cook their correct beans on a steady.
By the University regulation, you are only allowed to use a kerosene stove in the hostel.
Hall wardens do not permit the use of a gas cooker and electric stove in the hostel. It is because of the carelessness of some students.
The problem is that kerosene is expensive.
So, in reality, male students use electric hotplates for cooking.
Female students make use of gas cookers in the hostel but this may not be possible in the Presidential hostel.
My advice is to resume school with your kerosene stove. By the time you settle down, you would be able to determine the best alternatives.
UNN Hostel Fee
UNN hostel fee is fifteen thousand naira (N15,000) for female students.
Male students pay twelve thousand naira (N12,000) per session.
It is important to note that you would pay a small fee during your hostel clearance at Student Affairs.
Here are the documents required for the UNN hostel accommodation clearance.
Hall levy/identity card receipt
Admission slip
Profile update personal data form
Screening examination result slip
JAMB admission letter
Credentials (WAEC/NECO or statement of result)
Testimonial (secondary)
Birth certificate
Admission list (print out where your name is)
Local government letter of identification
Letter of attestation
School fees receipt
Hostel allocation slip
Hostel accommodation acceptance and undertaking form.
Bio-data (handwritten)
Arrange the above documents in order and use file tack to fasten the documents.
UNN Hostel Application
Applying and getting a bedspace in UNN is a difficult task. The reason is that thousands of students are trying to get the limited bedspace.
The good news is that UNN gives the first year preference in hostel accommodation. The hostel portal would be open for first-year students before other students can apply.
Though, it does not change the situation for female students. As you know by now, the Presidential is for female medical students only. So, the competition is internal.
The requirement to get a hostel in UNN is the payment of acceptance and school fees.
UNN will release the date the portal will open for application.
Here is what you must do.
Get a phone with a fast 3/4G internet connection.
Inform your family members about the hostel accommodation
Teach your siblings how to help you with the hostel application
Request for help with computer operators in your area
A fast internet connection plus external help is the key to getting a bedspace in UNN.
Male students may not have to go through this stress because Alvan Ikoku is a general hostel. So, it is easy to get it.
Another thing to note is that the University will state the time that the hostel portal will be open.
The student affairs can announce that the hostel portal for first year students will be open by 9 am.
It means that by 7 am you have already opened the page on your Chrome browser.
Refresh the page from time to time and check for updates on your class WhatsApp group chat.
In the past, there has been a situation where the portal is open earlier than announced.
The sad reality is that if you do not get a bedspace the very hour the hostel portal opens. Then it will take divine intervention to get bedspace again.
Unable to Get a Hostel
The truth is that many females and a few male students will not get hostel bedspace.
It is a frustrating experience because you will not be able to resume your first year clearance. Lectures will start, and you would still be at home making futile efforts to book a bedspace online.
Here is what you will do if you find yourself in this situation.
Do not panic if you are unable to get a bedspace.
Resume for clearance and go to Alvan Ikoku or Presidential Hostel.
Approach the hostel wardens with a teary eye stating that you have nowhere to stay.
Tell them you are 100 level students of the so-so department.
Cry and explain how you have been making efforts to get a bedspace.
Beg that all you want is temporary accommodation.
Come with your parents if you live within or around Enugu State.
I assure you that you will get help from the hostel warden.
Continue to apply for a hostel when you get the temporal accommodation.
I wish you a stress-free clearance and a successful stay at Nsukka Campus.
Ask me questions about UNN accommodation or first year at Nsukka Campus.
I will get back to you as soon as possible.
See also