Whether you live in the school hostel or outside the campus, a well-arranged and decorated room is very desirable.
It brings a feeling of home and who doesn't like comfort?.
The decoration and look of the room play a major role in determining the mood of the place. It also has an effect on the individual or individuals inhabiting the room.
A room should be more than a mere shelter, it should lift us emotionally and spiritually.
A well-decorated room is good for getting rid of anxiety and stress as the visuals of a room relax us.
The decorations in a room can be a reflection of your personality as it tells your story.
You can tell much about a person just by looking at his room. A room that has many photos placed on the wall shows that family is important to the occupant.
A room with many artworks shows that the occupant is an art lover. A famous English designer once said, "The best rooms have something to say about the people who live in them".
As a Nigerian student, the mood of your room can affect your study pattern. If your room is not well organized or decorated, you might lose interest in using your room as a reading area thereby spending more hours outdoors.
How to Decorate a Student Room in Nigeria
Below are tips on how to decorate your room:
Get Rid of Stuff You Don't Need
Good Lighting
Use Nice Beddings
Create Bookshelves
Hang Photos or Art
Add Plants or Flowers
Hang A Mirror
Keeping Your Room Clean and Tidy
Scented Candles or Air Fresheners
Get Rid of Stuff You Don't Need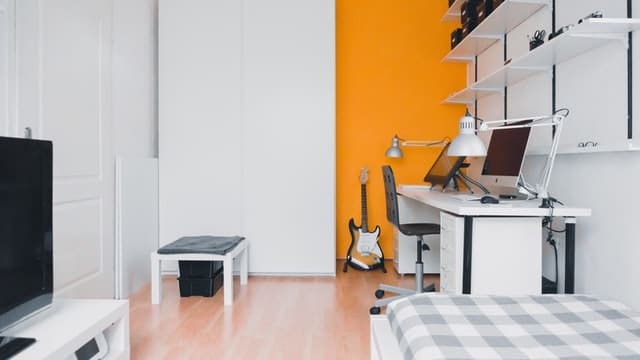 The first step in having a well-decorated room is by getting rid of unnecessary stuff.
They often take a huge chunk of space thereby making the room stuffy.
Start by going through the items in your room, state the function of each of them.
You will be surprised how many you have no use for. Don't forget, less is more.
Don't procrastinate, throw them in the trash today!.
Good Lighting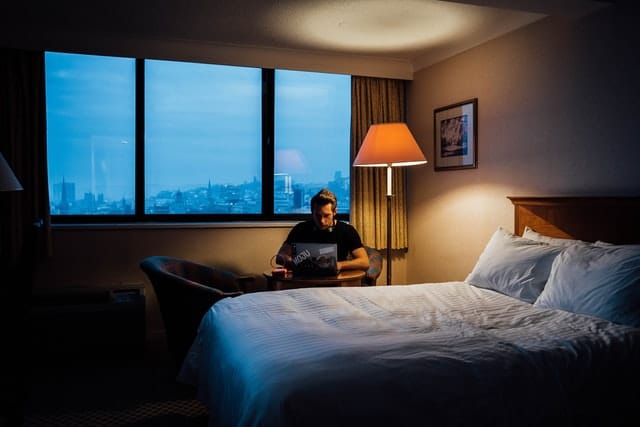 Allow natural lighting through the windows as they bring life into a room. You can also buy lamps for extra lighting.
You can also make use of ceiling and walls lightings to give the room extra brightness.
Use Nice Beddings
Beddings such as pillows, blankets and duvets usually add to the beauty of a room.
Having colourful and bold prints on the beddings is more visually appealing as it gives the room a more lively and bright look.
Apart from serving as a tool for decoration, beddings can be useful in keeping you warm during the harsh harmattan cold in Nigeria.
Create Bookshelves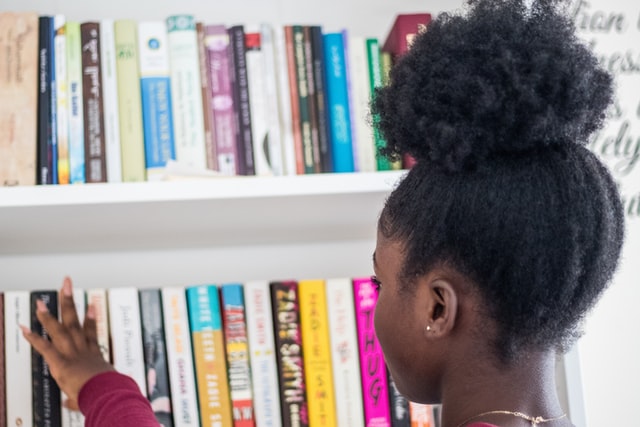 A bookshelf is a piece of furniture with horizontal shelves often used to store books and printed materials. Bookshelves come in different shapes and sizes.
Having a bookshelf as a student can serve two purposes, a tool for decoration and a safe place where you keep your books.
A room with a bunch of books without a bookshelf usually looks messy and disoriented.
A bookshelf helps to make your room look well put together. It allows you easy access to your books as opposed to keeping them in a bag.
It saves a lot of space and provides space for other items like decorations and picture frames you wish to show off to visitors.
There is a high chance you will be reaching out for your books more because they are nearby and open.
Hang Photos or Art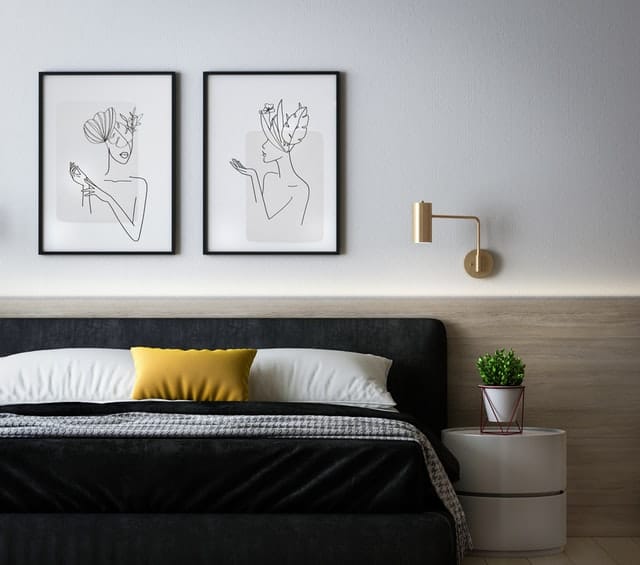 Photos of family members bring comfort when you are down and having a bad day or when you are missing them. You can attach them to some string and place them on the wall.
Art pieces such as paintings and sculptures add a breath of freshness to a room. It also adds colour and makes the room appears finished.
It brings the whole room quite together. Finding an art piece that represents you will go a long way in transforming your student room into your home.
Add Plants or Flowers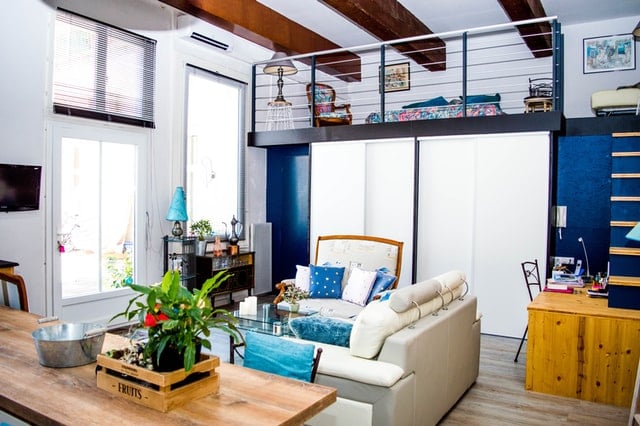 A touch of green is the natural way to go when thinking of innovative and environmentally friendly ways to have your room decorated.
Plants release oxygen and absorb carbon dioxide and other harmful compounds from the room. They leave the air fresher and cleaner.
Fake plants require zero care and still look pretty realistic.
Having plants or flowers in your room gives the impression of a natural environment and a feeling of more space.
Certain flowers can help you feel more relaxed and happier. It also lowers blood pressure and helps you sleep better at night (some plants releases oxygen at night thereby making the room cooler and improving sleep).
Hang A Mirror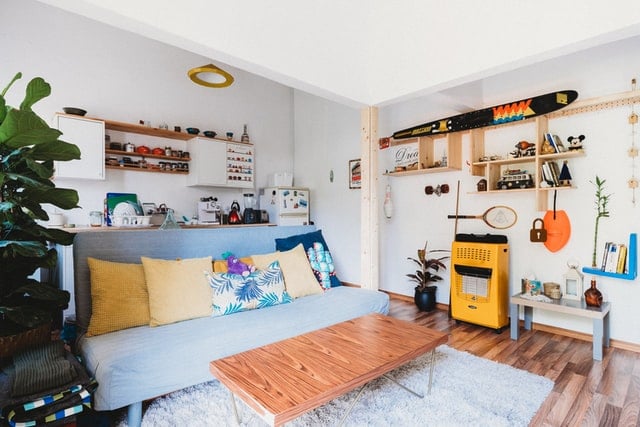 The importance of a mirror in a room is oftentimes underemphasized. It is more than a looking glass.
A mirror makes a room more attractive. It reflects light, both sunlight and man-made lights like candles, light bulbs, chandeliers, lamps etc. thereby increasing the brightness of a room making it more inviting, open and brighter.
Mirrors enlarge small spaces by giving the illusion of space on the other side of the frame. It brings forth positive energy to your room.
Keeping Your Room Clean and Tidy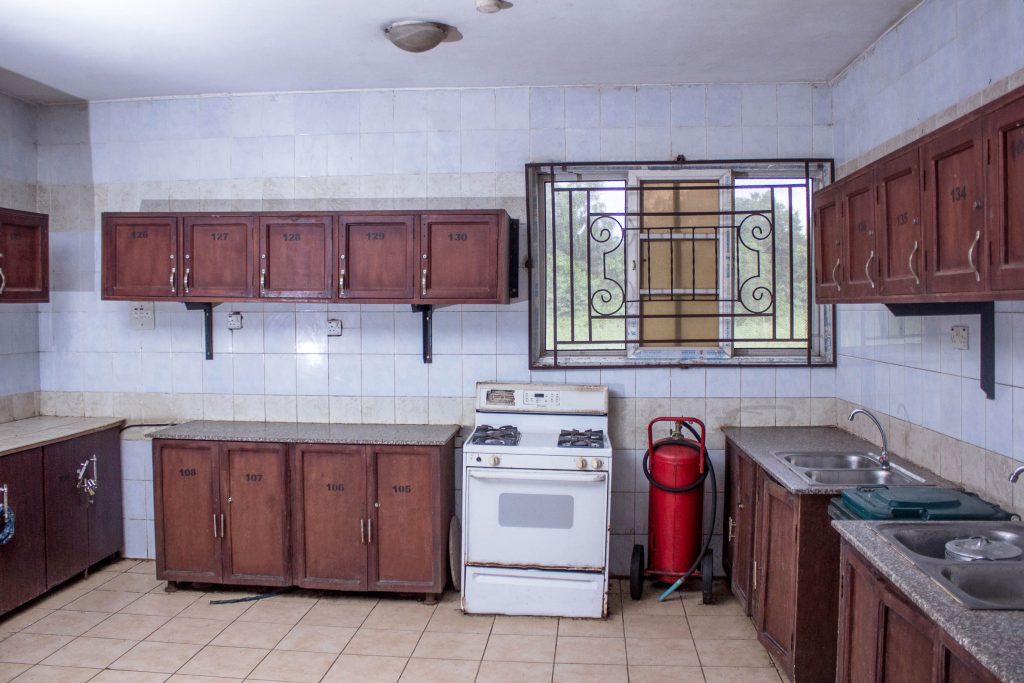 A cleanroom is a healthier space. You cannot decorate your room without having to clean your furniture, beddings, floors the whole room.
A tidy room easily makes for an attractive room. It tells your visitors that you care about your hygiene and the state of your valuables.
It also shows that you are responsible and should be taken seriously. When your room is clean, your life will be a lot less stressful and your room would be aesthetically more pleasing.
A cleanroom is free from bugs, moulds, spiders, insects, bacterias etc.
A clean room is a necessity as the benefits are mind pleasing.
Scented Candles or Air Fresheners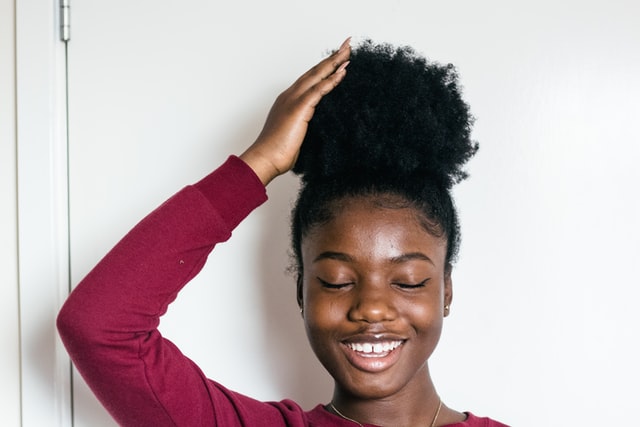 The smell is a very important sense as it can overpower your other senses when something foul comes its way.
The smell in a room can alter the mood of the inhabitants.
A nice smelling room sets the mood for a happy and productive day. A nice smelling scent reduces stress, anxiety and keeps you in the right frame of mind.
Scented candles and fresheners come in different scents depending on your taste and preference.
They include lavender, jasmine, Geranium etc.
All your expensive decorations may become useless if your room smells bad. Invest in good and quality scents today.
Variations In The Decoration Of A Student Room In Respect To Gender
The ways listed above can work for any gender but there are still some variations on how a male student room should look as opposed to that of a female student.
Apart from the stereotypical pink room decor for girls and blue room decor for boys' rooms, they are another unique decor that makes both genders have a different style when it comes to decorating a room.
Decorating A Male Student's Room
Apart from the colour scheme, there is not much difference between decorating a male student room and a female student room.
Beddings
Rugs and Carpets
Wall Posters
Invest in Clothing Racks
Beddings
Most guys usually go for navy blue when opting for colours for their beddings. A blanket or pillowcase with patterns is usually ideal for a guy's room because it makes dirt and stains look less obvious.
Invest in Rugs and Carpets
Carpets protect the floor from spills and abrasive soils.
It adds colour and texture to any room.
Rugs will make the room feel more like home.
They warm up a room by providing warmth and comfort. In colder seasons like the harmattan season, they retain warm air longer thereby making the room more comfortable to stay in.
Carpets also serve as a comfortable place to sit, play or work. Rugs and carpets are inexpensive, soft and hide dirt. They come in different patterns and designs.
Wall Posters
Most male students like to decorate the walls of their rooms with posters.
A poster is a reflection of a person's interest and personality. You can have a poster of your favourite artist, footballer or basketball player.
You can also hang a poster of your favourite superhero. Make it fun, it's your personal space go crazy with ideas.
Invest in Clothing Racks
A clothing rack or garment rack is used to hang items of clothing on display such as shirts, t-shirt, jerseys and coats. They help in organizing your clothes.
Clothing racks are cost-effective compared to a wardrobe. It is a good use of space so it is perfect for a small room. They protect your clothes from dust.
Decorating A Female Student Room
Beddings
Have A Vanity Table
Beddings
Invest in pretty beddings with a bold and colourful design.
Fun pillows and throw blankets are also great ideas. Pink or purple would be more aesthetically pleasing for a female student room as it adds a certain flair of femininity to the room.
Also, invest in a comfortable mattress.
Have A Vanity Table
A vanity table is also a good idea for a female student room.
A vanity table is a piece of furniture or desk where makeup and other beauty essentials like lotions, hairbrushes, mirrors and other grooming items are kept.
The vanity serves as a good storage place for your mirrors and other grooming items instead of leaving them on the floor.
Conclusion
Decorating your room as a student is you get one step closer to being an adult.
A well-decorated room uplifts your spirits and also helps to effectively optimize the space in your room making your room look complete.
You can start with minimal decorations that are inexpensive and cost-effective.
The benefits you will obtain from decorating your room will most probably outweigh the money spent. You will gain a sense of fulfilment when your room is decorated to your taste and this will subsequently help provide a conducive space for learning.