I remember many years ago as I stood in front of the UNN Nnamdi Azikiwe Library to take the Post UTME.
My heart was beating with fear and doubt. The number of students for my course was so much that I almost gave up.
Every year, over sixty thousand JAMBites choose UNN as their preferred first choice of institution in JAMB. UNN is one of the top university destinations for admission seekers in Nigeria.
Getting into the school is a survival of the aggregate score. To gain admission into UNN, you must strategize and prepare adequately for the Post UTME examination.
The open secret of gaining admission into UNN is to have a high aggregate score for your course. The higher your aggregate score, the higher your chances. 
This post contains practical tips on how to score high and pass the UNN Post UTME screening exam.
You must also read how to gain admission into UNN to get the full details about the admission process at UNN.
Drop your JAMB score in the comment box at the end of this post. I will advise you on the score to target in your Post UTME examination.
Also, If you have any questions or need clarifications, do let me know in the comment box.
You can join the UNN Post UTME WhatsApp Group to interact with other students taking the exam. Also, you will get prompt information about UNN Post UTME and admission.
Nature of UNN Post UTME
The University of Nigeria, Nsukka (UNN) Post UTME screening examination is a computer-based test (CBT) conducted for prospective students seeking admission into the university known as the Lion Den.
The nature of UNN Post UTME is four subjects comprising fifteen (15) questions each. The subject combination is the same as that of your JAMB subject combination.
For example, if you wrote Economics, English Language, Government and Literature in English in JAMB, this is the same subject you will write in your Post UTME screening.
How to Pass UNN Post UTME Exam
Here are tips on how to pass the UNN Post UTME examination;
Do Not Be Afraid
Study with JAMB Syllabus
Practice UNN Post UTME Past Questions
Practice JAMB CBT Questions On Myschool
Stay Informed
Arrive at UNN Campus a Day Before Your Examination
Know The Format of the Post UTME Screening Examination
Avoid Anxiety During the Examination
Eat Well
Revise The Questions That You Answered
Pray
Overcome Your Fear of Failure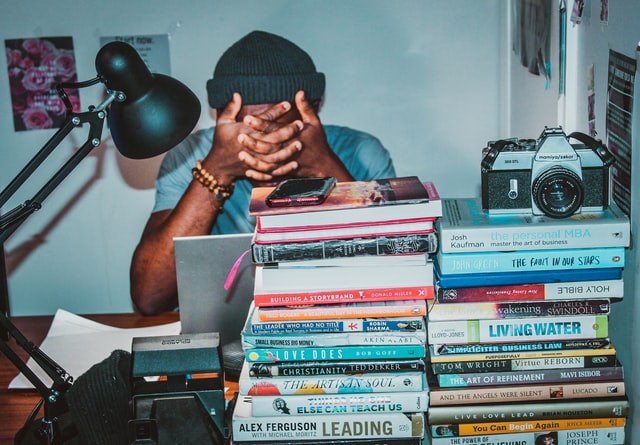 Most students who come for the Post UTME screening fail the exam before the conduction of the screening exercise.
During my time, I too was unsure whether I had made the right decision to put UNN as my first choice in JAMB considering the intelligent students who are also competing for the limited admission slot.
On the day of the exam at the Nnamdi Azikwe library, I almost fainted when I saw the number of students who applied for the same department as myself.
"How will I enter; how will I survive?" I asked myself
My advice for you is for you not to be overwhelmed by the statistics of students who have applied to study at UNN.
It is an individual struggle. If you strategize and prepare smartly, you would be a Lion or Lioness (male or female UNN students) in the next coming months. Do not be afraid.
Study JAMB & UNN Post UTME Syllabus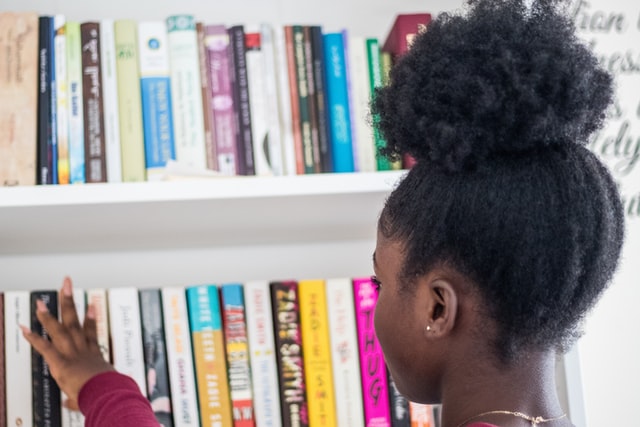 The UNN Post UTME syllabus is similar to the main JAMB examination in terms of question format. The type of questions you answered during your JAMB is what you will see during the Post UTME.
When you are preparing for the screening exercise, make sure that you study only within the domain of the official JAMB and UNN Post UTME syllabus.
You will be at an advantage if you can revise the topics in the JAMB syllabus before the Post UTME examination.
Do not get intimidated by those who prepare for Post UTME with advanced textbooks. It is a complete waste of time.
Practice UNN Post UTME Past Questions
You must get a copy of the UNN Post UTME Past Questions and answers so that you can be familiar with the format of the screening examination.
Over the years, there has been a report that UNN lifts some questions directly from past questions and answers.
During my own time, I saw some similar questions in the past Questions and answer booklet.
The problem with this strategy is that many students go on to cram the answers to past questions. It does not work out well for this set of students.
The purpose of the past Question and answer booklet is for you to know the type of questions you will see on the exam day. The practice questions will help you to evaluate your readiness for the screening.
Make sure that you practice the past Questions and not just cram the questions and answers.
On another note, you can use the JAMB past questions for your study. As I mentioned earlier, UNN Post UTME is the same format as the JAMB examination.
Click the link below to download the UNN Post UTME exam questions and answers pdf free download. The pdf file contains UNN multiple-choice questions for all courses.
Practice JAMB CBT Questions
CBT practice with Myschool is my most preferred recommendation on how to prepare and pass the UNN Post UTME examination.
Most applicants do not know that they can practice JAMB CBT on Myschool. Visit the website or download the mobile app to practice CBT questions for free.
Click here to download my UNN Post UTME mobile app on Google Playstore.
Make sure that you make it a daily ritual to practice Questions. This technique will make you realize the topics that are your weak point. It will help you to focus on vital areas you need to understand.
Stay Informed About UNN
Information, they say is power. When you are prepared adequately for the examination, you still need to be formed so that you don't miss out on vital information concerning the UNN Post UTME screening exercise.
I recommend that you join my Facebook Group. Visit the University of Nigeria website to get official information.
Arrive UNN Early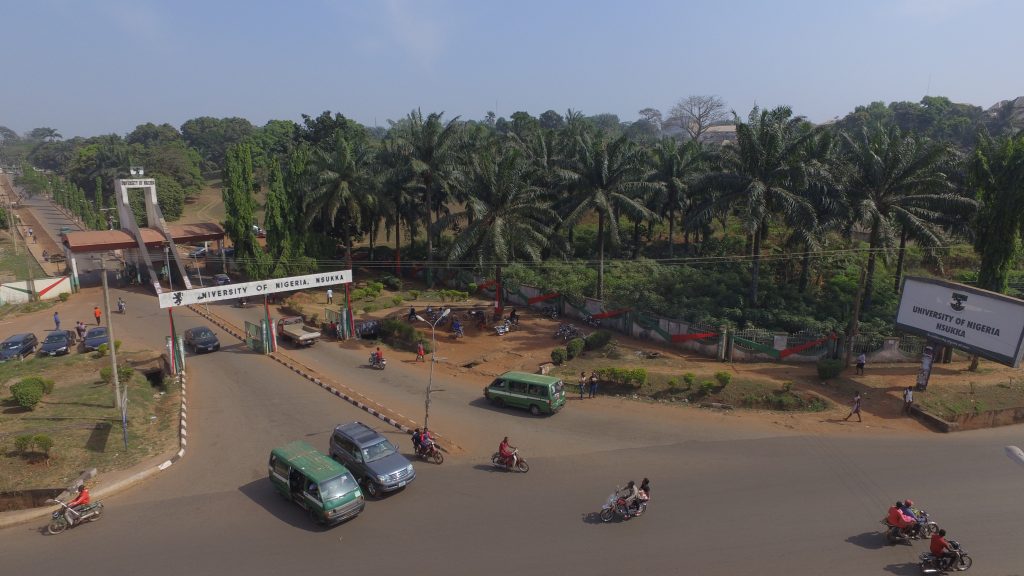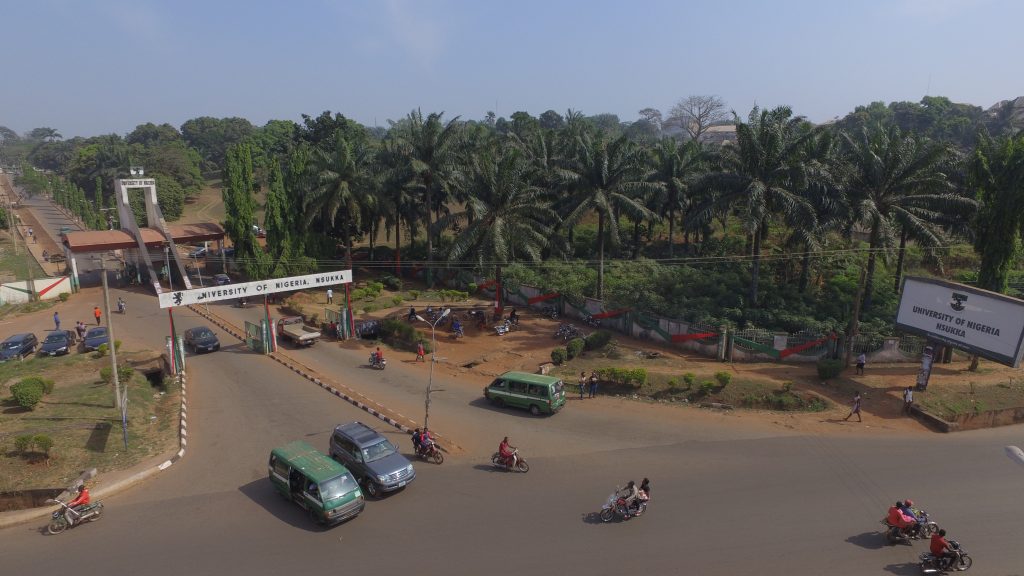 You must arrive at Nsukka a day before your Post UTME exam date. Come to Nsukka on time so that you will get familiar with the environment. It will help you to stay calm.
I recommend that you connect with a relation or friend who is a student about your accommodation.
If you don't know anybody in UNN, you don't have to be worried.
Arrive on the Nsukka campus and locate St. Peter's chaplaincy.
The National Fellowship of Catholic Students (NFCS) is an arm of the chaplaincy that provides free accommodation for any students who do not have anywhere to stay during their Post UTME screening.
Also, other Christian fellowships on campus offer free accommodation for Post UTME students.
Another option is to pay for UNN Post UTME accommodation or lodge in a hotel at Nsukka.
It was the place I camped during my UNN post UTME examination.
Know the UNN Post UTME Exam Format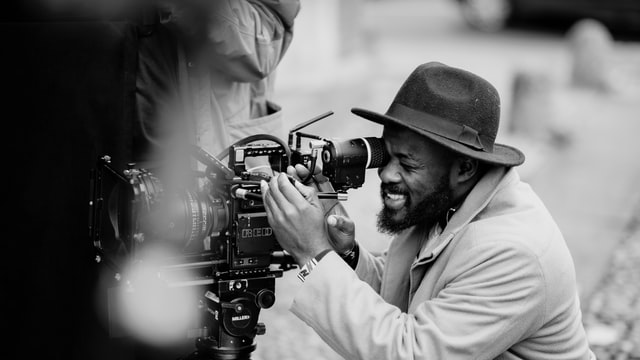 Before you sit for the UNN Post UTME screening, you should know the way the questions are structured.
You will be required to answer 15 questions each for your four subject combinations. That is a total of 60 Questions. The exam is over 400.
Note that sometimes for each subject, you will be given 17 questions to answer 15 questions. Do well to answer your best 15 questions.
Avoid Anxiety Attack During your Exam
One factor that makes students perform poorly during the UNN Post UTME is anxiety.
From the time you see the population outside the Post UTME venue, your heart begins to beat like a drum.
It is normal to feel anxious, try to relax your nerves so that you can focus your attention on answering the questions.
Tell yourself that you can make it and all is well.
Eat Before your Exam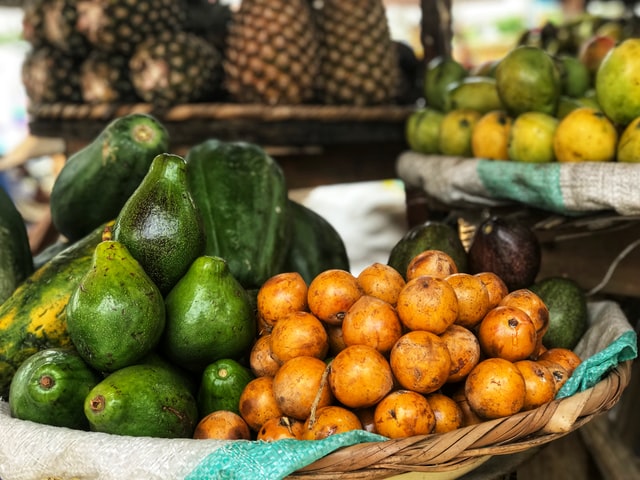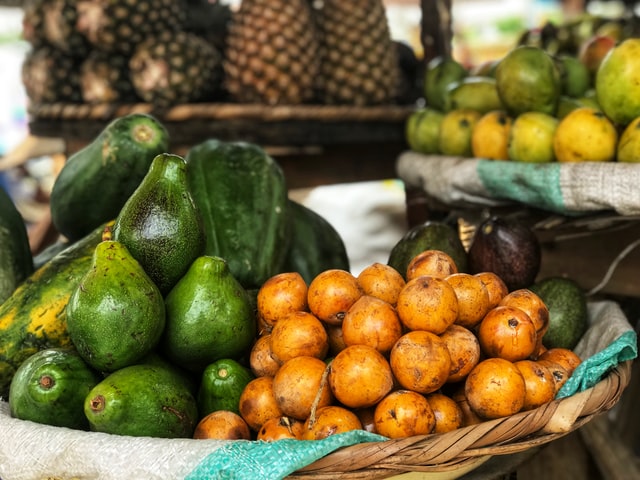 If you usually prefer to write an examination on an empty stomach, then no problem. But if you are like me that can't do without food, please do not go to the exam hall on an empty stomach.
Your brain needs plenty of energy during your screening exercise.
Also, make sure that you evacuate your stomach and don't eat unfamiliar foods so that you don't experience stomach upset. You can experiment after the exam.
Revise Questions you have Answered
After answering the questions and you still got a few minutes before the termination of the Post UTME exam, do not rush to click the submit button.
Use the spare time to revise through the options that you have clicked just to make sure that you have not made any mistakes.
Be confident in the options you pick and not let some random person confuse you in the exam hall. It is best to work alone to avoid external confusion.
It will be painful to realize after the exam that you exchanged the correct option for the wrong one. That will not be your experience.
Must Read: Tips on How to Score High and Pass Post UTME Exam
Pray for Exam Success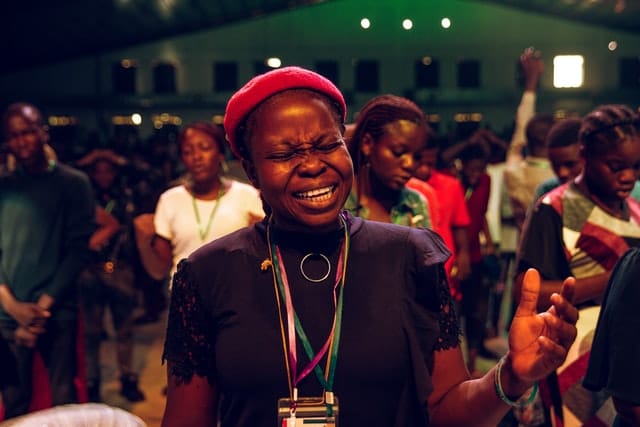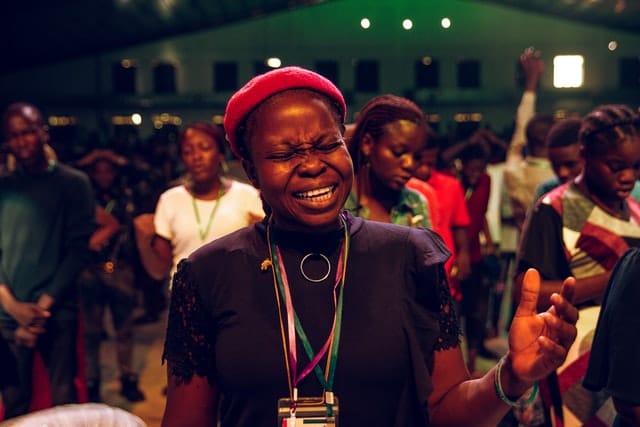 If you are a Christian, a Muslim or a traditionalist, pray before and after your UNN Post UTME examination for academic success. The race is not by power or might but by grace. You need divine guidance to excel in your examination.
It is my prayer that the Lord God Almighty will crown your efforts with success. You will share your testimony of gaining admission into UNN.
Materials for UNN Post UTME
Here is the list of materials that you need for your Post UTME examination;
UNN Post UTME Slip Printout
Nose mask
Pen/Pencil
How to Reprint UNN Post UTME
Here is the procedure on how to reprint your UNN Post UTME slip and screening application form;
Open the Google Chrome browser on your phone or laptop
Input your JAMB registration number in the box
Click the green submit button
You will see your UNN Post UTME slip containing your exam date and venue
Also, read how to Check UNN Post UTME Screening Result
How to Apply for UNN Post UTME Hostel Accommodation
Here are the steps on how to pay and get UNN Post UTME hostel accommodation;
Open the Google Chrome browser on your phone or laptop
Visit the UNN Post UTME Hostel Accommodation Portal
Enter your JAMB registration number
Click on the screen search button
Generate Remita RRR to get bed space
Make payment using a Master/Visa card or at the bank
Go back to the UNN Post UTME Hostel Accommodation Portal
Reenter your JAMB registration number to get your bed space allocation slip
See also
Is UNN Post UTME Form Out
UNN Post UTME form is not yet available on the University website.

Application for the UNN Post UTME screening exercise is done online. Visit the University E-Portal to apply.
UNN Post UTME Screening Exam Date
The UNN Post UTME screening exam date is between 18th to 26th January 2021. Check the UNN website to know the date for your exam.
How Many Questions Are In UNN Post UTME
There are 17 questions in UNN Post UTME for each of the four subjects you are writing (JAMB subject combination). You are to answer 15 questions per subject. In total, you will answer 60 CBT questions in UNN Post UTME.
How Does UNN Give Admission
UNN gives admission using the National Universities Commission (NUC) admission quota system.

45% admission slot is based on credit for those who meet the departmental cut off mark.

35% quota is for catchment areas, candidates from states within the University catchment area e.g Ebonyi, Anambra, Imo, Enugu, Edo, Delta, Abia, etc.

The remaining 15% slot is allocated to candidates from the educationally less developed state (ELDS) e.g Kogi, Kwara, Benue, Niger, Kastina, etc.

Read How to Get Admission in UNN to know the admission process at the University of Nigeria.
Does UNN Accept NECO
UNN and other universities accept NECO results for consideration for admission. Applicants must, however, possess a minimum of five credits relevant to their prospective course of study.
Does UNN Write Post UTME
UNN writes Post UTME examination. The screening exercise is a computer-based test. University of Nigeria, Nsukka is the first University in Nigeria to adopt post UTME screening exams.
How Is UNN Cut off Mark Calculated
UNN cut off mark is calculated by your aggregate score (JAMB and Post UTME). The cut-off mark is fixed by the various departments after the conduct of the Post UTME screening exercise. UNN cut off mark is not usually released officially on the University website.
Does UNN Accept Second Choice
UNN like other Federal Universities in Nigeria does not consider a second choice candidate.
How Many Campuses Does UNN Have
There are four campuses at the University of Nigeria

Nsukka campus – Main campus

Enugu Campus

University of Nigeria Teaching Hospital – Ituku Ozalla

Aba campus – Abia State
Which Is the Oldest University in Nigeria
The University of Ibadan is the oldest University in Nigeria. University of Nigeria, Nsukka was the first full-fledged indigenous and autonomous university in Nigeria.
Is UNN The Best University In Nigeria?
UNN is one of the best universities in Nigeria according to various rankings.
How Many Students Are In UNN
There are over forty thousand undergraduate students at the University of Nigeria, Nsukka.
How Big is UNN
UNN has a landmass of 871 hectares (Nsukka campus), 200 hectares (Enugu campus), and 500 hectares (Ituku-Ozalla campus).
How Much Is UNN Hostel Accommodation

Female students – Fifteen thousand Naira

Male students – Twelve thousand Naira
Does UNN Give Scholarship
There are many scholarship opportunities open to students of the University of Nigeria, Nsukka.
Check out UNN USA Scholarship
If you have any questions concerning UNN post utme or any questions about the University of Nigeria, I would love to hear from you, use the comment box. I will reply to you as soon as possible.
Accept my congratulations in advance.
---