The history of distribution companies extends back to ancient times, well before the advent of the modern period.
The distribution business is a significant source of income in modern Nigeria (and the globe), which delivers products from manufacturing centers to consumer hubs.
Even though distributorship is on the rise in Nigeria, it is still widely neglected since many people see it as dull or odd.
Sadly, though, while the uninformed drown in their ignorance, the smart are making a killing with this business.
In this post, I will provide a complete overview of distributorship business prospects in Nigeria so that you are well informed about the companies that need distributors in Nigeria.
Let me know in the comment if you have any questions. I will love to hear from you.
Distributorship Business in Nigeria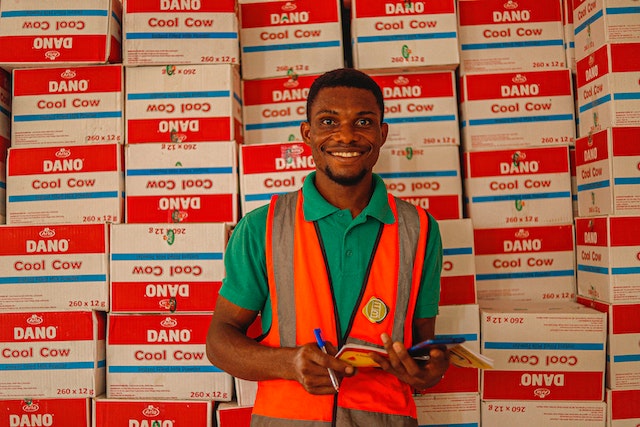 Goods generally move through the four stages in the distribution chain:
Manufacturer
Wholesaler
Retailer
Consumer.
This structure demonstrates the role of distributors in bringing products to the end customers, who are the target markets for all enterprises and producers.
Because of this, manufacturers and producers are always looking for new distributors to work with on a part-time or permanent basis.
As Nigeria has such a large population, there is always a need for consumer products.
The distribution business will remain successful so long as there is a need for products.
It means that distribution is one of those few industries where job loss is quite unlikely.
Find a good product and a reputable manufacturer or company, and you'll have everything you need to get into the Nigerian distribution market.
More essential, ensure you have a direct line of communication with your intended audience.
List of Companies That Need Distributors in Nigeria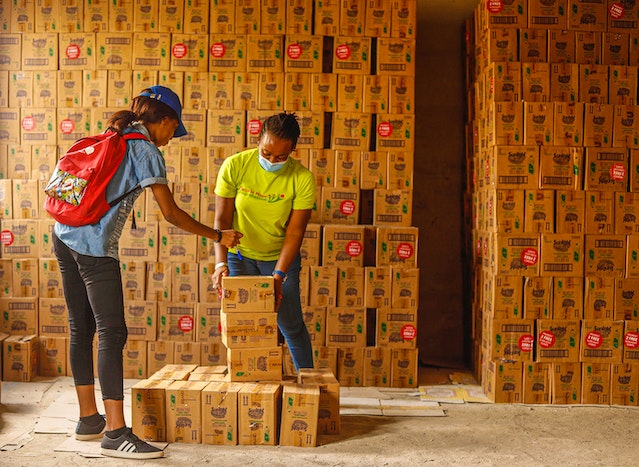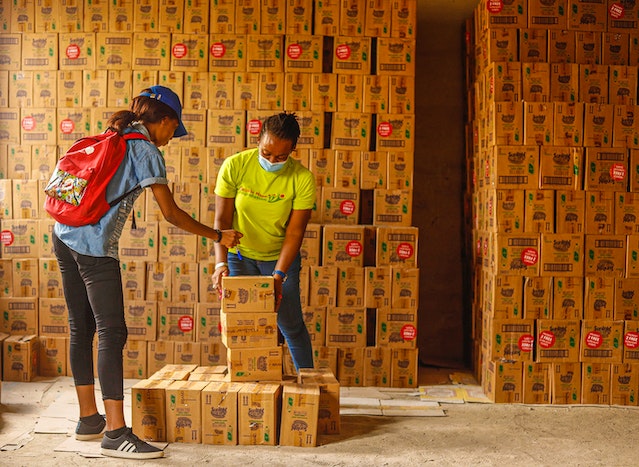 The following is a detailed list of companies that need distributors in Nigeria:
FMCG Companies
Breweries Companies
Noodles Companies
International Companies
FMCG Companies
The phrase "Fast Moving Consumer Goods," or "FMCG," is perhaps the most important.
In its most basic form, distribution involves transporting consumer items so that they may be reached by people who need them.
Companies that produce household goods like Bournvita, Milo, Chivita (and other beverage products), Semovita, CloseUp, Indomie, and so on are often referred to as fast-moving consumer goods (FMCG) companies.
Thousands more distributors work for these firms, and their main job is to get the companies' products to the people who need them.
Interestingly, most fast-moving consumer goods (FMCG) companies are always searching for new distributors to expand into new regions and reach more of their target demographic.
Examples of major FMCG companies include;
Nestlé
Dangote
CHI Limited
Cadbury
Peak Milk
Maggi
Dangote Flour Mills
PZ Cuzzons
Procter & Gamble (P & G)
AG Leventis
Next International Nigeria LTD
Promasidor
OneCard
Unilever and many more.
Those interested in becoming distributors for FMCG products should contact these companies.
You can sign up as a distributor at the company's local branch, depot, or plant/factory.
There is a cost involved, however, and that cost will vary with the number of items you're prepared to invest in upfront.
You'll need at least two hundred thousand Naira (₦200,000) to get your FMCG distribution business off the ground.
In addition, Unilever Nigeria PLC is one of the largest FMCG companies in the country and the globe, making them your best choice if you're looking to distribute various FMCG products.
Breweries Companies
Beer consumption in Nigeria is so high that the country is among the top beer drinkers in Africa.
Beer manufacturers, including Guinness, Gulder, Star, Coca-cola, SevenUp Bottling Company, Heineken Trophy, and Hero, are always looking for distributors to help them increase their sales.
Numerous individuals in Nigeria have found gainful employment via the beer distribution industry.
And the biggest winners are the people who own pubs and restaurants serving alcohol.
The breweries in Nigeria can't get their beer to all the taverns and clubs in the country on their own. Thus, the significance of beer wholesalers can't be underlined enough.
To succeed as a beer distributor in Nigeria, it is strongly recommended but not required to have a vehicle (through lease or hire purchase).
The ability to get products to customers quickly is crucial to any business's success, and this factor's importance increases with distance from the consumer.
Like any other distribution business, a beer distribution company needs initial funding to get off the ground.
It would cost something in the range of ₦200,000 to 500,000 to distribute the product on a smaller scale.
Massive distribution, assuming no additional hidden expenses, would cost several million Naira.
Noodles Companies
One of the most popular foods in Nigeria is Indomie, the slang name for noodles in general.
It's usually a quick meal or snack because it's cheap, has a lot of nutrients, and doesn't take much time to make.
Working adults and students who don't have much time to cook find Indomie a good supplement.
It means that Indomie (noodles) are in high demand in Nigeria. And its distribution is one of the most profitable businesses in the country.
Getting approved as a distributor for Indomie or another major noodle brand (like Honeywell) requires a significant financial investment for a warehouse, vehicles or trucks, and stock procurement. An average cost might reach 10 million Naira (or more).
Dufil Prima Foods (Indomie) and Honeywell, two companies that make noodles, are actively looking for distributors in Nigeria.
They offer wholesale prices and stock to distributors. You may be obligated to pay in whole or part based on the terms of the legally binding agreement.
Recall it's suggested that you get in touch with other local distributors of noodles.
So, you might find a secret formula to help your business grow and succeed.
International Companies
There are a lot of different international companies and goods that can be sold in Nigeria.
You can get a distributor's license for international companies.
Despite the industry's longevity, new prospects and commodities are constantly being introduced for distribution.
You are free to start a distributorship business using any one of the several existing international companies.
Prominent international companies that need distributors in Nigeria are;
A-Map
Evergrow International
Zafco
Al Kamal Shampoo & Cleaning Material International
New Al Dhaid Furniture
Join A-Map if you want to engage in the distribution of automobile batteries and components.
If you're going to sell car batteries and parts, you can become a member of A-Map. Zafco is a great company to work with if you're interested in batteries or tires.
Regarding beauty products, KEMO is your go-to distributor, while Evergrow International is your go-to for stationery and electronics.
Other Distribution Companies
Other distributorship companies are:
Water Companies
Bottled water, such as CWAY Table Water, Eva Table Water, Nestle Bottle Water, Ragolis Bottle Water, and SWAN Table Water, are also available for distribution.
These companies include CWAY, Aquapac Limited, 7up, and Nigerian Breweries.
Drugs
If you're interested in becoming a distributor, the following drug companies are hiring now.
Fidson Healthcare plc,
Chris Ejik Pharmaceuticals & Drug Co. Ltd,
GlaxoSmithKline Plc,
Klat Pharmaceutical Co.,
Maydon Pharmaceuticals Limited,
Famzy Nigeria Limited, and
Pharma Deko Plc.
International Distribution Nigeria
There are many more companies available for starting a distributorship in Nigeria than we could cover here.
I recommend starting at www.africa-business.com if you want to pursue unbiased research.
This website gives you information about businesses in the United States and other countries looking for distributors in Nigeria and other African countries.
Conclusion
Many more companies like the ones above that make and sell products and have distributor opportunities for Nigerian distributors.
So there you have it. All that's left is for you to make a daring move.
And as a distributor, I do not doubt you will do very well. I wish you the best of luck.
Let me know in the comment box if you have any questions or need further clarification.
Do you want to share any contribution or opinion on this post? I would love to hear from you.