Among the earliest types of commerce practised by humans was distribution. Essentially, it's about getting products into people's hands.
It's no secret that Nigeria is only one of several countries where this is a thriving industry.
There are many viable distribution operations in Nigeria.
A large number of businesses around the country need reliable distributors.
If a product is in demand in your area but lacks established distributors, you may be able to break into the market by starting your distribution network.
You've found the ideal site if you're browsing for specifics about launching a distribution company in Nigeria.
By reading this article to the end, you will learn all you need to know about becoming a distributor in Nigeria.
Let me know in the comment if you have any questions or need further clarifications. I would love to hear from you.
Distributorship Business in Nigeria
Distributors operate as the manufacturer's point of contact with end users of the goods they sell.
Manufacturers offer their products directly to customers, opting to work via distributors instead.
Distributors are often where commercial reps and retailers go to restock their stores.
Distributors play a crucial role in helping manufacturers meet the demand for their products by providing a reliable and cost-effective distribution network.
They buy in bulk, divide up the products, and sell them to retailers, who then sell them to customers in smaller quantities.
Like any other business, the primary goal of any Nigerian distribution company is to turn a profit via the purchase and sale of commodities.
It is different from other businesses because of the number of products it sells and the kinds of people who buy from it.
How to Become a Distributor in Nigeria
The following are the steps to becoming a distributor in Nigeria;
Get Enough Information
Choose Your Niche/area of Specialisation
Source for Capital
Create a Business Plan
Register Your Business
Get a Warehouse
Get in Touch With Manufacturers
Get Necessary Equipment and Employ Sales Agents
Market and Advertise your Products
Get Enough Information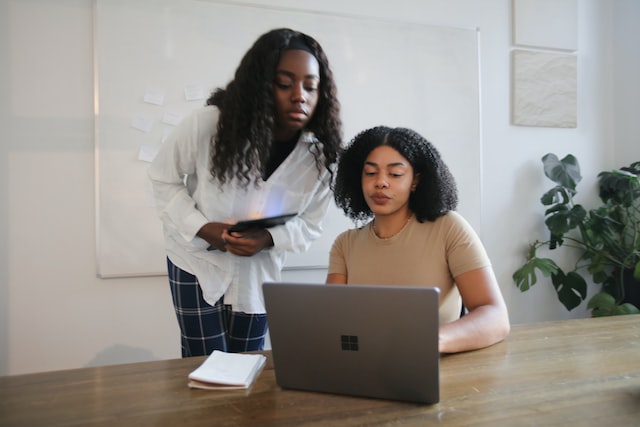 A reliable distribution channel requires you to have the necessary information and experience.
Experience, in this case, includes negotiating, managing finances and businesses, and building networks.
Every distribution company relies heavily on four pillars: purchasing, storage, transport, and sales.
Even with this pattern, there are moments when things may become confusing and complicated.
Everyone knows that the most profitable wholesale distributors use a variety of strategies to cut costs and make the most money.
However, these methods are not made public. For example, an experienced distributor knows how to handle expiring goods to protect their capital.
Without a firm grasp of the basics of supply chain management, maximising profits in the distribution industry will be hard.
In addition, remember the principles of supply and demand, scarcity, and preference scales. It is necessary to understand when it is appropriate to switch between different types of commodity trades or to participate in mixed commodity trades in the market.
Equipped with this knowledge, you'll be better prepared to start a distribution business.
Choose Your Niche/area of Specialisation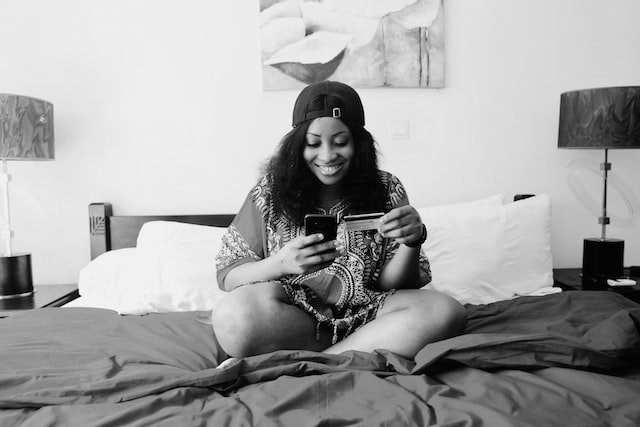 You can't be an expert in everything, so you have to choose the areas where you feel most comfortable investing your time and resources.
Finding a product niche with a lot of demand is the hardest part of starting a distribution business in Nigeria.
Think about the product's turnover rate, how easy it is to sell, how much it costs to distribute, how interested you are in the product, and how much competition there is on the market.
Why should customers buy from you instead of your rivals? What makes you unique?
Finding the right distribution market starts with the answers to these questions.
Source for Capital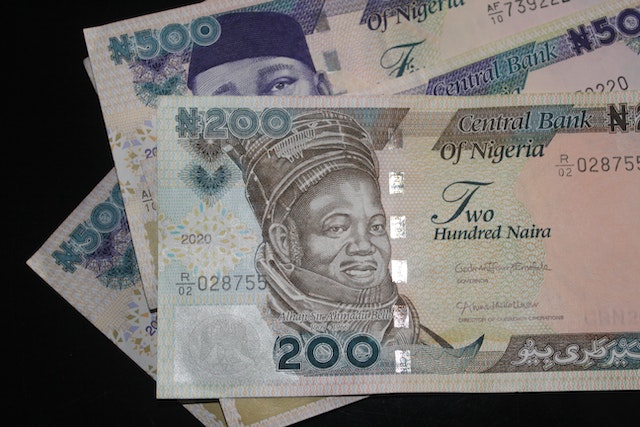 Distributing influential brands in Nigeria requires a substantial financial investment.
Starting with most prominent companies, you'll need to buy one or half a trailer's worth of goods.
It is a significant hindrance for many ambitious distributors.
So, if you want to sell a well-known brand in Nigeria and become a distributor, you will need some financial backing.
There are a plethora of opportunities to get capital for a new venture. Y
ou should follow whatever method you believe would help you raise capital quickly and efficiently.
When it's hard to earn money, you can look for a job as a distributor for a brand-new product produced by a business that's just starting.
Create a Business Plan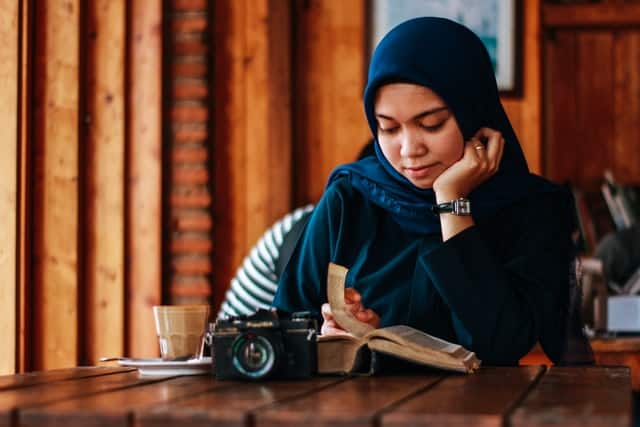 Like any other company, yours will benefit from taking the time to plot out how it will do business carefully.
It serves as a guide for the growth of your company.
Make a business plan for how your company will distribute its products. It will be the core of your company's strategy.
Create a competitive pattern if you plan on distributing an already established product.
Since the people who came before you may have a considerable market share, you should devise a plan that works.
Simply shifting tactics away from the status quo will provide positive results.
Register Your Business
Nowadays, setting up business in Nigeria necessitates registering your company with the government.
Some manufacturers may decline your offer to become a distributor if your company is not officially registered.
To become a distributor in Nigeria, you'll have to register your company's name first.
In Nigeria, businesses must register with the Corporate Affairs Commission (CAC).
You can complete the CAC registration in a few easy steps.
Get a Warehouse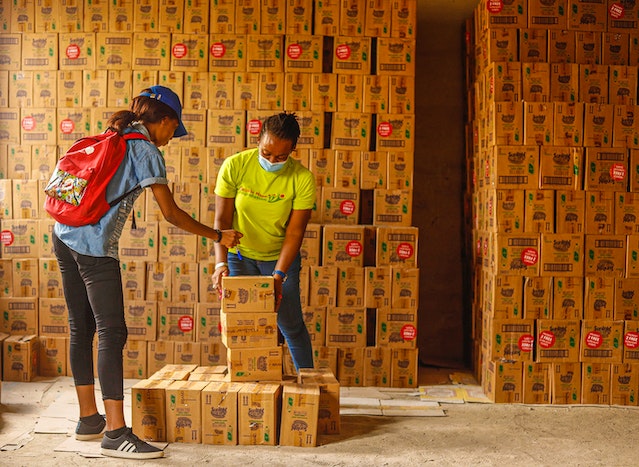 Your warehouse will serve as the nerve centre of your distribution operation in Nigeria.
It is essential to pick a warehouse close to your target market and have easy access to major roads and public transportation.
This information will be helpful when applying to become a distributor for various firms.
There is no need to rent expensive office space when a portion of the warehouse can serve the same purpose.
Get in Touch With Manufacturers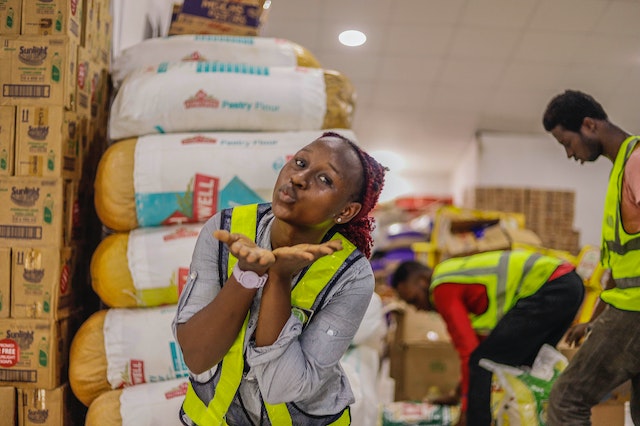 After getting your business off the ground, you will need to get items from reliable manufacturers and suppliers.
Before a manufacturer lets a distributor sell its products, the distributor has to register with the manufacturer and meet other requirements.
If you're starting in Nigeria's distribution industry, getting distributorship rights from well-established corporations might be challenging.
The good news is that you can still get into the industry by becoming a sub-distributor working with an established wholesaler.
One may advance up the ladder from that point.
Meanwhile, you can search for up-and-coming businesses that are actively seeking distributors.
It's a good idea to give businesses a copy of your proposal before approaching them for a distributorship agreement.
Certain companies demand you fill out their distributorship applications in person or online.
You must be careful in any case. It is essential that you carefully read the company's terms and conditions.
Take care to comprehend each commitment you make fully.
Make sure you are not getting involved in any monkey business by asking the right questions.
Get Necessary Equipment and Employ Sales Agents
As a distributor, you shouldn't sit around and wait for customers to come to you; instead, you should seek out regions where your products are required.
Buy cars, motorcycles, or any other mobile distribution equipment to help you get your products where they need to be.
Distributing products and services directly to a store's front door is a significant selling point for distributors.
You can't make it as a significant distributor without a van and a team of sales agents.
You'll need this van to transport goods from the factory to your distribution centre and from there to retailers in other cities.
You can always rent one if you don't have the money to buy a van. Instead of waiting for retailers to come to your warehouse, it is in your long-term interest to deliver the supplies to them.
They will rapidly stop doing business with you if another distributor provides the same things you sell to their stores.
Market and Advertise your Products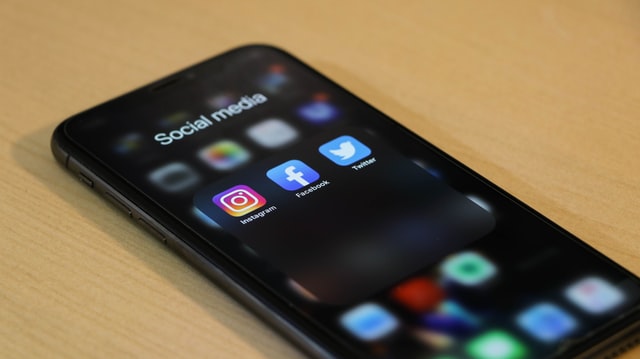 There are a few ways to get your distribution company in Nigeria.
You'll need to use specific advertising and marketing methods to increase the number of stores that sell your products and the number of people who know about them.
Suppose you want to break into a highly competitive industry.
In that case, you'll need a marketing plan that considers market penetration techniques like offering your products at a lower price, mass advertising, word of mouth, etc.
When you're ready to offer your products to retailers, you'll need to contact those stores' purchasing departments to become a registered supplier.
As a wholesale distributor, success or failure depends on maintaining good relationships with your clients.
Focusing on customer service, giving more value during sales talks, and processing orders faster can help increase sales without hurting customer satisfaction.
If you can do this, you will have a good foundation for attracting and retaining a steady stream of loyal consumers.
Conclusion
The ability to quickly turn over products is essential to the success of this business. Turnover is the key to rapid profitability.
The ideal way to approach this business for earnings is to focus on niches and items that are in demand where you are.
If you run your successful distribution company in Nigeria well, it will give you a steady income stream.
I hope the information in this post has been helpful to you as you consider becoming a distributor in Nigeria.
Let me know in the comment box below if you have any questions or need further clarifications.
I would love to hear from you.