Gaining admission into the University in Nigeria can be a frustrating experience for many students.
The processes and requirements involved in studying for the JAMB and Post UTME exams can be challenging.
Like most Nigerian students, I struggled for many years to gain admission into the University to study my dream course.
The years of failing either the JAMB or Post UTME exams were a devastating period of my life.
There is no joy in seeing all your mates from Secondary School wearing their matriculation gowns at the University or posting pictures of their school campuses.
I want to assure you that from my experience, I know how you may feel right now. All hope is lost.
But one lesson life has taught me over and over again is there is always hope because, at the end of the tunnel, you will find the light.
Despite my struggles, I still made it to one of the top medical schools in Nigeria.
In this article, I will show you the alternative way to gain admission into the University in Nigeria without JAMB using JUPEB or IJMB A'level certificate.
I want you to feel free to ask me any questions or need further clarification. It is an assurance I will respond to your questions as soon as possible.
Joint Universities Preliminary Examinations Board (JUPEB)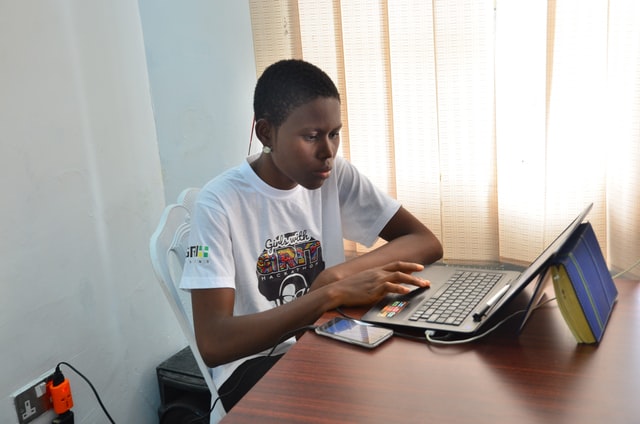 JUPEB stands for the Joint Universities Preliminary Examinations Board (JUPEB).
JUPEB is a national body approved by the Federal Government of Nigeria to conduct common and standard examinations for candidates seeking Direct Entry admissions into University courses at the 200 Level in Nigerian and partnering foreign universities.
The JUPEB programme is a minimum of one year of approved courses in the different approved Universities' 's Foundation and Diploma Programmes.
JUPEB Affiliated Universities
The following is the list of Universities in Nigeria that accept JUPEB for Direct Entry (DE) admission;
Federal University of Agriculture, Abeokuta
Federal University of Technology, Akure
Federal University of Technology, Owerri
Obafemi Awolowo University
University of Benin
University of Ilorin
University of Lagos
University of Nigeria
University of Port Harcourt
University of Uyo
Abia State University Absu Uturu
Achievers University Achievers
Adekunle Ajasin University
Adeleke University
Afe Babalola University
African University of Science and Technology
Ajayi Crowther University
Akwa Ibom State University
Al-hikmah University
Alex Ekwueme Federal University
Anchor University
Atiba University
Augustine University
Babcock University
Bayelsa Medical University
Bells University of Technology
Benson Idahosa University
Bowen University
Caleb University
Caritas University
Chrisland University
Christopher University
Chukwuemeka Odumegwu Ojukwu University
Clifford University
Coal City University
Crawford University
Crescent University
Cross River University of Technology
Crown Hill University
Delta State University
Dennis Osadebey University
Dominican University
Ebonyi State University
Edwin Clark University
Ekiti State University
Elizade University
Enugu State University of Science and Technology
Evangel University
Federal University of Petroleum, Effurun
Federal University, Oye-Ekiti
First Technical University
Fountain University
Godfrey Okoye University
Gregory University
Hallmark University
Hezekiah University
Igbinedion University
Ignatius Ajuru University of Education
Imo State University
Joseph Ayo Babalola University
Joseph Sarwuan Tarka University, Makurdi
Kings University Kings
Kogi State University
Koladaisi University
Kwara State University
Kwararafa University Wukari
Ladoke Akintola University of Technology
Lagos State University
Lead City University
Madonna University
Mcpherson University
Mountain Top University
Niger Delta University
Nile University of Nigeria
Nnamdi Azikiwe University
Novena University
Obong University
Olabisi Onabanjo University
Olusegun Agagu University of Science & Technology
Osun State University
Paul Universit
Precious Cornerstone University
Redeemer's University
Renaissance University
Ritman University
Salem University
Samuel Adegboyega University
Summit University
Tai Solarin University of Education
Trinity University
University of Abuja
University of Africa
University of Calabar
University of Delta
University of Mkar
Veritas University
Wellspring University
Wesley University
Western Delta University
Interim Joint Matriculation Board Examination (IJMB)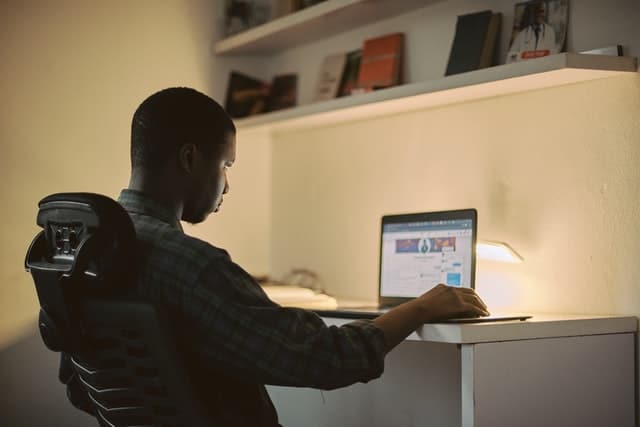 The abbreviation IJMB stands for the Interim Joint Matriculation Board Examination.
IJMB is a qualifying examination for Nigerian and Foreign Universities.
The IJMB examination is primarily for Advanced Level subjects for Direct Entry into 200-level Universities.
The syllabus for the IJMB Examination is in line with international standard educational requirements and admission requirements of various Universities in Nigeria and overseas.
Admission Requirements
Students applying for IJMB must pass five subjects at credit level at not more than two sittings in the SSCE/GCE organized by WAEC, NECO, and NABTEB and should include the primary subjects of study.
Candidates who expect the release of their 'O' level results can also apply by indicating their "Awaiting Result" status appropriately ONLINE.
The programme is for nine (9) months divided into two semesters
Eligibility
The IJMB programme is open to all interested candidates nationwide.
The programme's venue depends on the candidate's choice.
All interested IJMB applicants are to choose from study centres nationwide, the centre they wish to do the programme during their online registration, based on the study centre availability at the time of registration.
IJMB Fees
| Fees | Amount (₦) |
| --- | --- |
| Registration Form | 8,500 |
| School Fees | 200,000 |
Candidates can pay the School Fees in Two Installments Within four (4) months.
Students may choose to stay on Campus or off Campus at will.
Hostel Facilities are available for all students.
How to Gain Admission With JUPEB & IJMB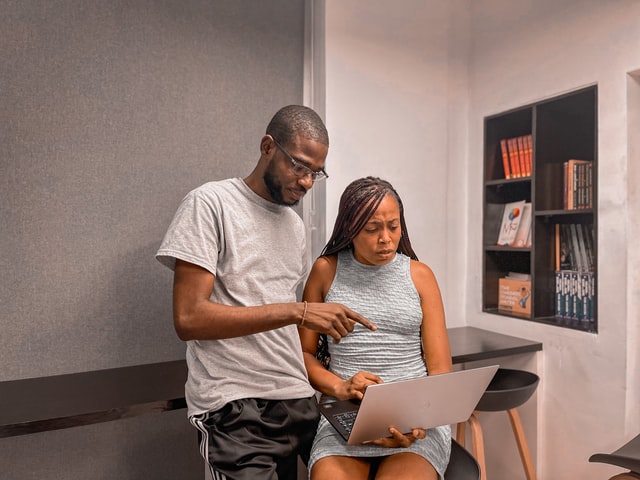 JUPEB and IJMB programmes are the best alternatives to JAMB UTME for admission into the University.
The good thing about these programmes is that you will gain admission into the second year at the University.
So, the one year you would spend on the IJMB or JUPEB programme would not be wasted.
The following are the processes to gain admission to the University with IJMB or JUPEB results;
A description of how to gain admission to the University using JUPEB or IJMB certificates
Locate an IJMB or JUPEB study centre

The first to register for the JUPEB or IJMB is to locate a training centre for your studies.

It could be a private training centre or University.

Students can only register for JUPEB at the University, while the IJMB training can hold at a private study centre.

Fill out the application form

The next step after locating a study centre is to fill out the application form.

JUPEB and IJMB forms are available online or at physical locations of training schools.

Pay for the registration form

Depending on the school, the IJMB and JUPEB programmes registration form is between eight to fifteen thousand Naira (₦8,000-15,000).

Pay school and hostel fees

The IJMB and JUPEB school fees are per semester for the academic session.

The price for the fees depends on the institution or training centre.

Also, there is provision for hostel accommodation for students except at University campuses.
Pros of JUPEB or IJMB Certificates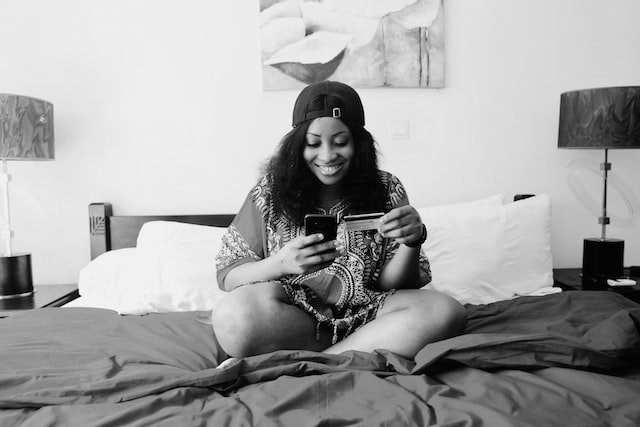 I recommend IJMB and JUPEB as the best alternatives to JAMB in my post on how to gain admission into the University in Nigeria with a low JAMB score.
These A'level programmes are the best options to gain admission without JAMB UTME.
The following are the advantages of enrolling for the IJMB or JUPEB programme;
Direct Entry Admission
Less Competition
Acceptability of A'level Results
No Strike Disruptions
Certificate Validity
Direct Entry Admission
Admission to the second year through the JAMB Direct Entry admission form is the primary advantage of the A'level programme.
Unlike UTME students sitting for the JAMB examinations, you would gain admission to the 200 level in the school of your choice.
It makes sense because the IJMB or JUPEB programme is for an academic session for approximately a year.
So you can apply for the programme with the assurance that you are not starting from the first year at the University.
Less Competition
A'level admission is less competitive when compared to the JAMB UTME.
Every year, millions of students in Nigeria apply through JAMB for admission to University.
But only a few students enrol for A'level programmes. It is not to say that admission by this route is easy, but it increases your chances.
Acceptability of A'level Results
Most of Nigeria's Federal, State, and Private Universities accept A'level results like IJMB and JUPEB.
It means you can enrol for the JUPEB programme at the University of Nigeria and apply for admission at the University of Benin.
The acceptability of the result in almost all the schools in Nigeria increases your chances for admission.
No Strike Disruptions
The A'level programme is not an under the University's academic activities.
It means that JUPEB and IJMB students do not experience strike actions like the ASUU strike.
A'level is a faster route to complete your studies in due time.
Certificate Validity
The result validity of the Joint Universities Preliminary Examinations Board (JUPEB) programme is three (3) years.
It is a far better option than the JAMB UTME, which is for a year.
An A'level result allows you to seek direct entry (DE) admission for a longer time.
Cons of JUPEB or IJMB Certificates
The following are the disadvantages of A'level programmes like JUPEB or IJMB in Nigeria;
High Cost of Study
Admission Difficulty for Medical Aspirants
High Cost of Study
The high cost of studies, like payment of school fees, accommodation fees and textbooks, are the major cons of enrolling on A'level programmes in Nigeria.
For example, Universities in Nigeria do not provide hostel accommodation to JUPEB and IJMB students.
The implication is that these students would have to rent accommodation outside the school campus.
The budget for JUPEB or IJMB programme is two hundred and fifty thousand Naira (₦250,000), excluding feeding and housing.
Admission Difficulty for Medical Aspirants
Students applying to study medical courses like Medicine and Surgery, Nursing Sciences, Radiography, Medical Laboratory Science, Dentistry and Medical Rehabilitation have difficulty securing admission with A'level results.
This challenge is because these medical courses are competitive with a high number of applicants.
I can tell you that most students applying for JUPEB or IJMB are aspirating to study medical-related courses.
For this reason, there is no assurance you would gain admission to the University if you are appplying to study any of the comeptitive courses.
Let me know in the comment box below if you have any questions or need further clarification. I will love to help you.
Join my Facebook Group for more interactive discussions.