India has excellent universities that offer world-standard education to international students in any field.
If you desire to study in India without breaking the bank, you should check out scholarships.
In this article, I will be showing you various scholarship opportunities for Nigerian students in India.
Let me know if you have any questions or need further clarifications. I will love to hear from you.
Study in India as a Nigerian Student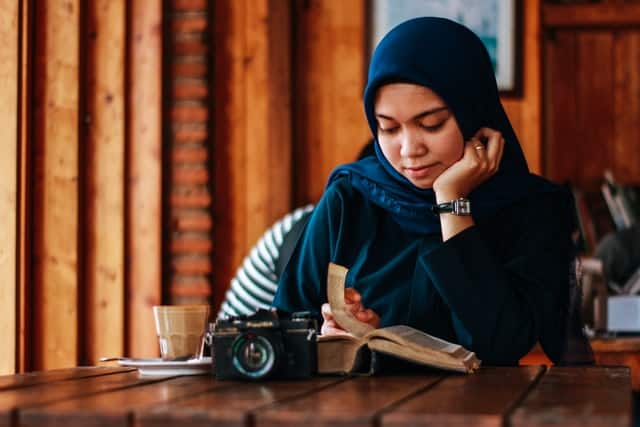 The following are the reasons why you should study in India as a Nigerian student;
Quality Education in and Outside the Classroom
English is Widely Spoken
Affordability
Cultural Diversity
International Student Support
Quality Education in and Outside the Classroom
The Indian education system is a fine blend of traditional and modern teaching methods.
Education occurs not only within the four halls of the classroom but also allows students to explore functional areas of their fields.
Hence, besides regular lectures, universities also host conferences, seminars etc., with thought leaders and professionals in various industries.
As a Nigerian student coming to India to study, be assured that you will obtain a top-notch higher education that will prepare you for the working world.
English is Widely Spoken
English is a second language in India as Great Britain also colonized India.
Also, India attracts people of different origins and backgrounds, so English is a common language.
It eliminates any communication barriers.
English proficiency is suitable for students as this is the primary language of instruction in Indian institutions.
Affordability
Higher education in India is well known for its affordability, an added advantage for international students.
Several scholarships available can totally remove or reduce the financial burden that comes with education. Some of the scholarships available will be discussed further in this piece.
Additionally, many colleges provide fee waivers, which reduce the cost of an excellent education.
Therefore, Nigerian students who want to study abroad but are hesitant to take the first step because of financial constraints can come to India and acquire a top-notch education at reasonable prices.
Cultural Diversity
India is a vibrant nation referred to as a meeting point for various cultures and backgrounds.
The multicultural society in India is introduced to international students, giving them a once-in-a-lifetime opportunity.
One of the best things about studying in such a diverse nation is that students may fully satisfy their curiosity about discovering new things.
International students, especially Nigerians, learn about many cultures, languages, cuisines, and festivals in addition to their regular studies since students at the institutes come from various backgrounds.
International Student Support
Any Nigerian student travelling to a foreign country to seek higher education hopes for a trouble-free journey. The admissions procedure in Indian institutions is structured so that students have no trouble selecting the best college or course. Thanks to these factors, higher education in India is accessible and accommodating for students from all over the world.
Indian Scholarship for Nigerian Students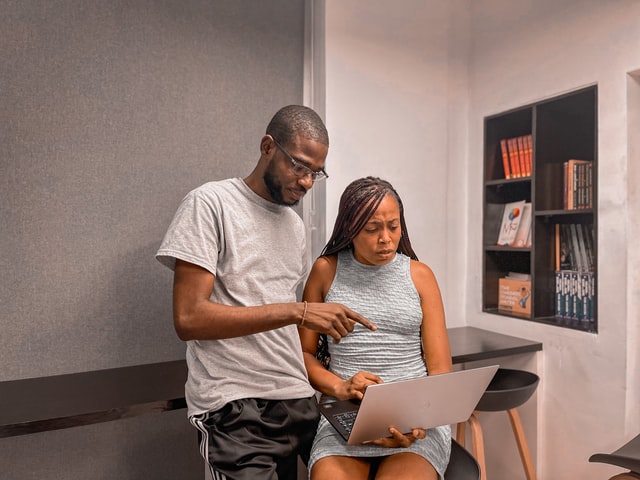 Here is the list of Indian scholarship opportunities available to Nigerian students;
TWAS-DBT Postgraduate Fellowship Programme for Developing Countries
IISc International PhD/MSc Fellowships
Indian School of Business – ISB Merit Waivers in India
Nalander University Master Fellowship for Foreign Students
SIU – ICCR Joint Scholarship for Developing Countries
ITEC/SCAAP Scholarship Program
TWAS-DBT Postgraduate Fellowship Programme for Developing Countries
The World Academy of Sciences (TWAS), in conjunction with the Department of Biotechnology (DBT) of the Ministry of Science and Technology in India, offers the TWAS-DBT Postgraduate Fellowship for students from developing countries around the world, including Nigeria.
The fellowship aims to aid international students who desire to focus on research in biotechnology.
Nigerian students selected would be given a monthly stipend which would cater for their living expenses, including housing, food and healthcare services.
Note that this stipend cannot be converted to Nigerian Naira.
Applicants would be selected based on the following criteria:
They must not be above 35 years on December 31 of the year of application.
Be citizens of a developing country apart from India.
They must not have any visa for temporary residency or PR in India or any developed country.
Have a Master's or equivalent degree in either science or engineering.
In the case of SANDWICH, Fellowships must be registered PhD students in their home country (Nigeria in this case) and submit the "Registration and No Objection Certificate" from the university they attended.
OR
For FULL-TIME Fellowships, they must desire to enrol at an Indian university.
Be enrolled at an Indian biotechnology institution.
Submit a research proposal outline.
Submit evidence of proficiency in English in some instances.
Submit proof that s/he will return to their home country after completing the fellowship.
They must not be involved in any assignments for the duration of the fellowship.
Financially provide for any accompanying family members.
Application Deadline: September
IISc International PhD/MSc Fellowships
IISc International PhD/MSc Fellowship is available for all nationalities seeking to pursue a Master's or PhD degree in any field the institute offers.
This scholarship is provided by the Indian Institute of Science (IISc), Bangalore and applicants selected would receive total funding, up to Rs.54,000 + HRA+ research grant of Rs.3 Lakhs annually.
Foreign applicants, including Nigerians, are only eligible to apply for the PhD programme or an M.Sc.(Engg) programme and not the integrated PhD programme, ME/MTech programme, the undergraduate programme, etc., are reserved for Indians.
Applicants for this fellowship would be selected based on the following criteria:
All applications must be made with a PDF form that can be filled out.
They must also contact a member of the institute's faculty that can host them and is willing to provide a consent letter or mail.
The following documents are needed during the application process:
Curriculum Vitae with a list of all published works.
PDF files that contain two and up to five essential publications.
Proposed research plan.
Consent letter or email from a faculty member of the institute.
Any other relevant information the applicant may wish to present.
Application Deadline: Not Specified
Indian School of Business – ISB Merit Waivers in India
Indian School of Business offers ISB Merit Waivers in India, to international students, including Nigerians who desire to enrol in a postgraduate management program. Sixteen waivers would be awarded during the program, and the selection process is based on merit.
Successful applicants would receive up to a 75% tuition fee waiver.
Applicants must be willing to register for a one-year Post Graduate Programme in Management run by ISB.
To be eligible, you must have rich work experience, a good mastery of English and a good GRE or GMAT score.
Application Deadline – Not Specified
Nalander University Master Fellowship for Foreign Students
Nalanda University is looking for international students, including Nigerians, to participate in its Master Fellowship Program.
A wide variety of courses are offered at the university in the fields of history, ecology, philosophy, environment, and comparative religions, and candidates can choose their areas of interest.
Applicants who meet the requirements should have completed their undergraduate degree programs with high academic standing.
The properly completed application form and other needed documents must also provide evidence of English language proficiency.
Also, all applications must be filed every academic year by the end of July. y
Successful candidates may receive a 100% waiver of their tuition in addition to allowances.
Application Deadline: July every year
SIU – ICCR Joint Scholarship for Developing Countries
This scholarship program is focused on international students, including Nigerians.
Candidates must be eligible to undertake a study program at any SIU institute and have a good mastery of the English Language.
An IELTS with a minimum score of 6 or the IELA Test with a minimum band of 3 is accepted.
A full tuition fee waiver, accommodation, and meal allowance will be given to selected candidates.
Students would be chosen based on the following:
Letter of Recommendation obtained from the Ministry of Higher Education of the respective Country(Nigeria in this case) / The Embassy/High Commission of the Country in India
Passport photographs
Other requirements as laid down.
Application Deadline: Not Specified
ITEC/SCAAP Scholarship Program
For the ITEC/SCAAP Scholarship Program, the Indian government accepts applications by international students, including Nigerians, through the National Institute of Entrepreneurship and Small Business Development (NIESBUD).
This scholarship is available to international students who wish to enrol in an Indian training program, such as the previously offered 6-week International Training Program on International Marketing and Global Competitiveness, International Training Program on Rural Enterprise Planning and Promotion, or International Training Program on Women and Youth Entrepreneurship in Water Supply and Sanitation Development.
International students from the ITEC (Indian Technical and Economic Cooperation) nations are eligible applicants, so that Nigerians can apply. Additionally, applicants must be fluent English speakers.
Those awarded ITEC/SCAAP scholarships can access tuition fee waiver, accommodation allowance, monthly stipend (INR 25,000 or $360), and airfare to and from India.
Application Deadline: June every year
Conclusion
India is an excellent place to continue your academic journey as it has many benefits.
However, even though the institutions are affordable, you can still save money by applying for scholarships.
This article has just discussed scholarships you can apply for to get into Indian institutions.