Total Energies Upstream Nigeria Limited (TUPNI), operator of the OML 130 in pursuance of its Corporate Social Responsibility, invite applications from suitably qualified Nigerian students to its 2021/2022 NNPC/Total Energies National Merit Scholarship Scheme.
The award, open to all first-year and second-year full-time students irrespective of course of study, aims to assist brilliant Nigerian students in financing their education.
The Scholarship Scheme provides annual scholarship grants to successful candidates from the year of the award (first year or second year) to completing their degree program.
Application forms for the NNPC/Total scholarship are available online only.
| NNPC/Total Scholarship | Information |
| --- | --- |
| Scholarship Sponsor(s) | NNPC/Total Energies |
| Scholarship Type | Tuition Fee |
| Host Institution | Nigerian Universities |
| Scholarship Worth | ₦150,000 |
| Study Level | 100 & 200 Level |
| Minimum CGPA | 2.50 |
| Nationality | Nigerian |
| Application Starts | Not yet out |
| Application Deadline | Not yet out |
| Exam Date | Not yet out |
| Time | 8:00 am |
| Application Website | NNPC/Total Scholarship Portal |
NNPC/Total Scholarship Requirements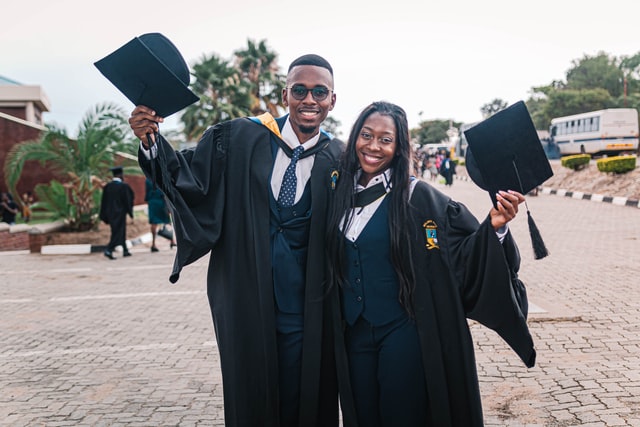 Be a Registered FULL TIME undergraduate in a recognized Nigerian University.
Be a certified 100 or 200 level student at the time of application
Show proof of SSCE or Equivalent Certificate.
Show proof of the Unified Tertiary Matriculation Examinations (UTME) score.
Show proof of Admission letter from the University and Matriculation Number
Show proof of A-level or Equivalent Certificate (for direct entry students)
Scholarship Notice
The following categories of students are not qualified to apply for the scholarship program;
Students with less than 200 scores in UTME need not apply
Students with less than 2.50 CGPA on a 5-point scale or equivalent
300 level students and above need not apply
Current beneficiaries of similar awards from any other Company or Government Agency need not apply.
How to Apply for NNPC Scholarship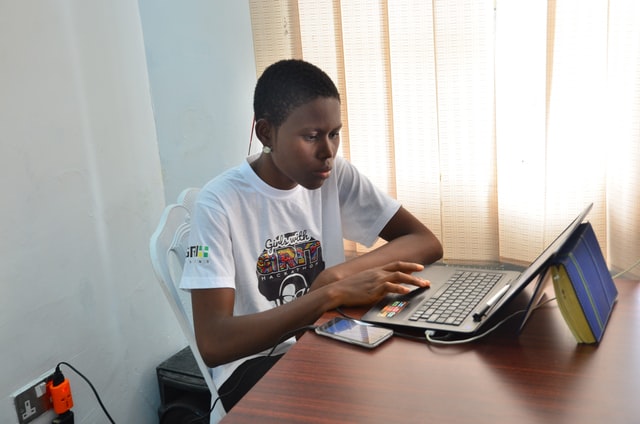 Here are the procedures on how to apply for the NNPC/Total scholarship;
Visit the NNPC/Total Scholarship Portal
Click on Apply for Scholarship
Select the "Click Here to Register/Login" button
Enter your personal details to begin your scholarship registration process
Select the Captcha box to verify you are not a robot
Click on the Register button
Verify your email address in your mailbox
Login to your NNPC/Total Scholarship portal to continue registration
Important Notices
This scholarship scheme application is best used on the following web browsers: IE9+, Chrome, Firefox and Safari.
Ensure that you have entered all details correctly.
Understand that making a false statement on this application will disqualify you from this scholarship scheme.
If you are successful, your scholarship will be withdrawn if it is discovered that you have given false statements on this application at any time. And such incorrect information may constitute fraudulent activity.
Total Scholarship Deadline
The NNPC/Total Scholarship application opens today, Wednesday, 27th October 2022, and closes Saturday, 20th November 2022.
Selection tests will hold on Saturday, 22nd January 2023, at designated centres nationwide.
The exam has been postponed till further notice for only shortlisted candidates.
Note that the NNPC/Total scholarship application is not yet available for 2022.
NNPC/Total Scholarship Exam Requirements
The NNPC/TotalEnergies Scholarship examination will take place on Saturday, 22nd January 2022, at 8 am in the various test centres.
Shortlisting candidates for the exam is via the email address for your scholarship application.
Here is the requirement to write the NNPC/Total Scholarship examination;
Your University Student Identity Card (Not a Library Card)
A printed copy of the invitation letter was sent to your email
Writing Materials – Biro, Pencil, Sharpener & Eraser
Note: Mobile telephones, calculators and wristwatches are not allowed into the examination venue.
Note
Candidates shall bear the total cost of transportation to and from the selection test venue.
Candidates are therefore advised to choose the test centres closest to them.
Only shortlisted candidates will be contacted for the selection test.
Let me know if you have any questions or need further clarification. I would love to assist you.
You can watch my videos on the Studentship YouTube Channel by clicking here.
Join my Facebook Group or Like my Facebook Page for more interactive discussions.