In this post, I will show you how to reprint your UNN Post UTME from the school portal.
The Post UTME slip is a single-page document that contains your UNN application details, exam date and venue.
You will present this document at the entrance of your exam venue to write your screening exam.
Let me know if you have any questions or need further assistance.
How to Reprint UNN Post UTME Slip
Here are the procedures on how to reprint your UNN Post UTME slip to know the date, time and venue for your screening exam;
Open Chrome Browser on your phone
Visit the UNN Post UTME Portal
Enter your JAMB registration number
Click on the submit button
Save the document on your phone
Go to a cyber café to printout your UNN Post UTME slip
Upload in Progress
Note that you may not see your exam venue and date when you try to reprint your Post UTME slip. It does not mean that you have a problem.
You should get a response "Upload in Progress."
It means that the University ICT is yet to upload your screening details on the school portal.
UNN Post UTME Reprinting
You can check your exam date, venue and time with your phone following the procedures above.
But you would need to visit a cybercafe to print out the Post UTME slip that is a requirement for writing the screening exam.
Note that reprinting of UNN Post UTME slip will cost you between ₦50 to ₦200 depending on your location.
Your Post UTME slip can be black/white or coloured printout depending on your choice. Both are accepted by UNN.
Do not allow anyone to convince you when you arrive in Nsukka that UNN only accepts coloured printouts for the examination.
Your UNN Post UTME slip printout and nose mask is the only requirement to write the screening examination.
Transport Companies in Nsukka
Post UTME students living outside Enugu State should use any of the transport companies in Nsukka;
God is Good Motors
Peace Mass Transit
Royal Mass Transit
ChriSchola Transport Company
Globis Motors Ltd
Ifesinachi
Note that other transport companies in Nigeria may make special considerations to take students to Nsukka.
I wish you a safe journey to Nsukka and success in your screening exam.
Locating UNN Nsukka Campus
All the transport companies in Nsukka have their last bus stop in front or around the entrance of Ogige Market.
Ask for direction to UNN Shuttle Park
Pay the shuttle fee of ₦50 for bus or ₦60 for cab
The bus or cab will take you to Nsukka Campus
Note that the price for the UNN shuttle may increase by ₦10 or ₦20 during the period of the Post UTME exam.
Warning
Students taking their exam on Tuesday 25th should take note that it is not advisable to arrive in Nsukka on Monday 24th.
It is because of the IPOB sit-at-home order in the South East, Nigeria. You should arrive in Nsukka on Sunday 23rd.
Applicants whose exams fall on Wednesday 26th can arrive in Nsukka on Tuesday 25th.
UNN Post UTME Exam Venue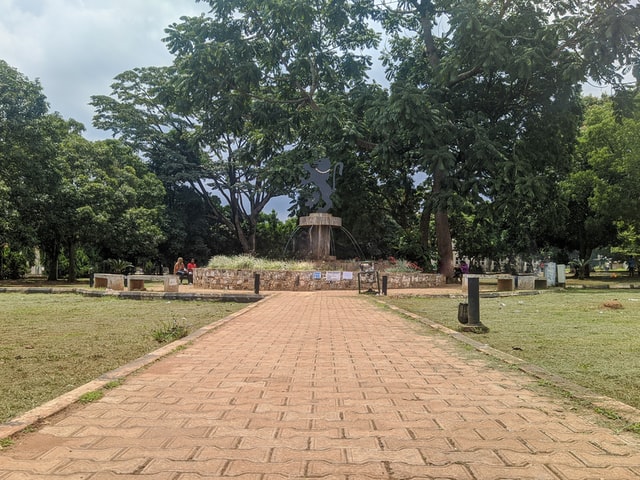 The venue for UNN Post UTME is at the Nnamdi Azikiwe Library and the UNN Center for Distance Learning (CDel).
Post UTME Accommodation
Students who wish to stay at the UNN hostels will pay the sum of ₦2,000 per night. The application is done online.
You can stay at the St. Peter's Chaplaincy in the UNN Campus free of charge.
---