If any place in the world is multicultural, embraces diversity, has beautiful scenery and exudes royalty, then it should be the UK.
It is no surprise that thousands of Nigerians move into the UK yearly since the country has a standard health care system, welcomes foreigners, and is well known for quality education and a great security system, among others.
However, you need to get a visa before you can travel to the UK for whatever purpose.
If you are perplexed about the visa process, you should stay hooked on this article.
I will show you the UK visa requirements and other relevant information here.
Let me know in the comment if you have any questions or need further clarifications I would love to hear from you.
UK Visa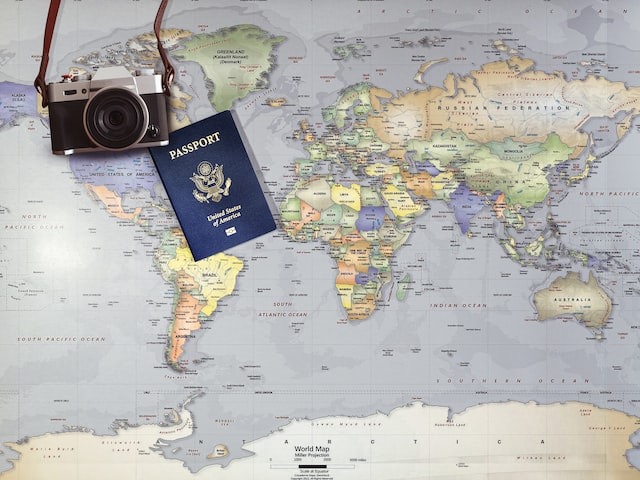 A UK visa is your access to travelling to the UK legally. It is a legal permit that enables people worldwide to visit, move or work in the UK.
A visa may come as a stamp on your international passport or document received at the Nigerian embassy in Nigeria.
You will get a UK visa after meeting all the requirements as a Nigerian.
Types of UK Visas in Nigeria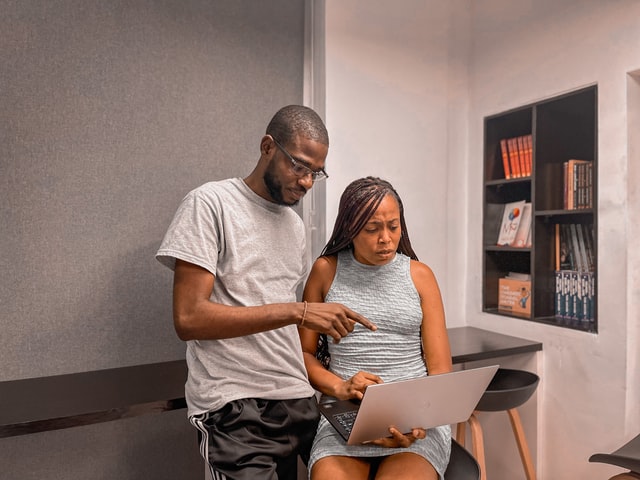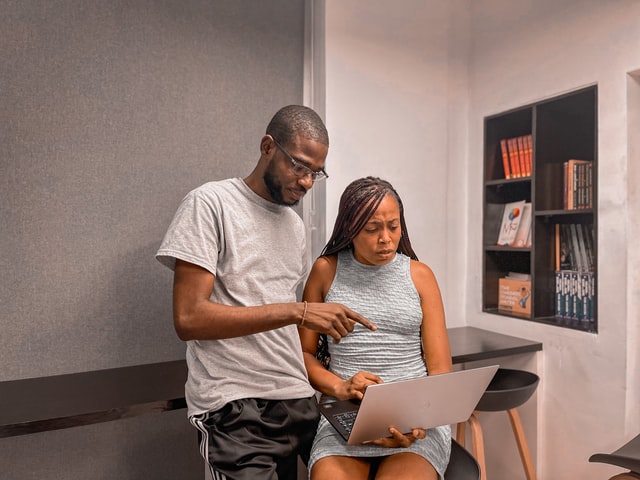 There are different types of UK visas you can apply for depending on your needs.
They include:
Business Visa
Work Visa
Student Visa
Visitor Visa
Family Visa
Business Visa
The business visa is for you if you want to go to the UK for business.
This visa is generally referred to as Tier 1 visa and is valid for at most six months.
The processing time for the business visa ranges from 15 to 90 days.
The business visa is further divided into five types:
Tier 1 General: This is no longer available to new applicants.
Tier 1 Investor: This visa is issued to individuals who desire to invest in the UK. For Nigerian investors to qualify for this, they must have a minimum of £2,000,000 to invest.
Tier 1 Entrepreneur: If you want to start a UK business, then this visa is for you.
Tier 1 Graduate Entrepreneur: Young graduates with great operational ideas that are feasible can apply for this visa.
Tier 1 Exceptional Talent: This is for applicants who have received an endorsement form from the academic sector of their country.
Work Visa
This visa is issued to individuals who have secured jobs in the UK.
The UK work visa usually takes about 15-90 days to process.
Asides from the general requirements for a UK visa, you need to present a document from your employer indicating the purpose of your visit to the UK and other relevant details.
This visa can either be Tier 2 (Long term visa) or Tier 5 (Short term visa) and is valid throughout the length of your job in the UK.
Tier 2 visas include a General UK Work visa, Minister of Religion visa, Sportsperson visa, and UK intra-company transfer visa.
Tier 5 visas include UK charity work visa, creative and sporting visas, UK Youth Mobility Scheme visa, UK seasonal worker visa etc.
Other visas include a Turkish Worker UK visa, UK Ancestry visa etc.
Student Visa
It is also referred to as the Tier 4 visa, granted to individuals who want to study in the UK.
The student visa also takes about 15-90 days to process and remains valid throughout your program.
Aside from the general requirements for obtaining a UK visa, you need to prove that you have been offered admission by a UK university and are financially capable of sustaining yourself throughout your academic program.
The categories of UK student visas include:
Tier 4 (Child) Student Visa
Tier 4 (General) Student Visa
Short Term Study Visa
Visitor Visa
The UK is lovely, so many people travel to the UK to see all the fantastic sights.
The visitor visa is given to those who wish to visit the UK for tourism, vacations and the likes.
This visa is granted for no more than six (6) months as visitors are not expected to stay in the UK for more than six months.
Hence, you are forbidden to be employed with this kind of visa.
Remember that you must provide your travel itinerary before you can be issued a visitor visa.
Family Visa
If you visit the UK to visit family members, you will be given a family visa.
Your family member (dependents) could be your parents, husband or wife (spouse), children, partner, and other family members.
You must provide an invitation letter from the family member you wish to visit in the UK.
The types of family visas include:
UK Spouse visa
UK Parent visa
UK Child visa
Other types of UK visas include Refugee visas, Transit visas etc.
UK Visa Requirements for Nigerian Citizens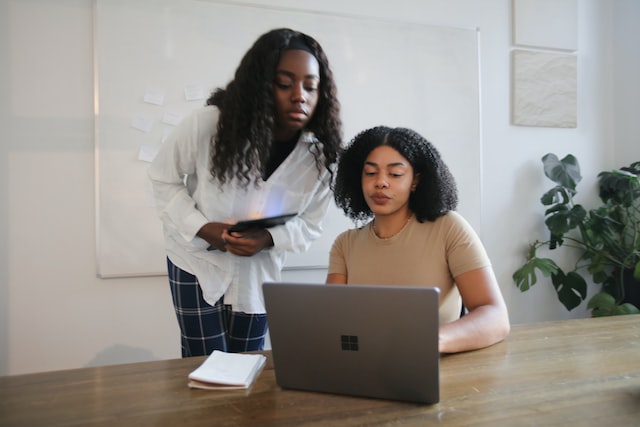 Although each visa category has specific requirements before the visa can be issued to applicants, the following are the general requirements for getting a UK visa:
A description of the UK visa requirements for Nigerian citizens
International Passport

Before travelling to the UK, you must have your international passport.

It must have a blank page for the visa and must remain valid for at least three months after your trip to the UK.

Passport Photographs

You must have recent passport photographs, which must not be more than six months old.

The photos are required to be coloured, have a neutral facial expression and preferably white background.

Visa Application Form

You need to fill out and complete the UK visa application form. It can be filled out on the official website or manually.

Proof of Financial Ability

You must prove that you can sustain yourself financially throughout your stay in the UK.

It could be your bank statements or that of your sponsors, proof of scholarship etc.

Proof of Accommodation

You need to provide proof that you have a settled location to stay during your stay in the UK.

It is not compulsory to pay the entire hotel or rent fee before getting the visa; you only need to get a document.

Tuberculosis Test

Nigerians who desire to travel to the UK must provide tuberculosis test results to be eligible for a visa.

Travel Details

You need to provide a document showing your trip's full details. It may include the purpose of travelling to the UK, travel dates, festivals and tours etc.

Biometric Information

Applicants wishing to stay in the UK for more than six months must provide their biometric information.

This biometric information includes your photo and fingerprints, which must be taken at designated centres.

Proof of Paid Visa Fees

You must provide proof that you have paid the required visa fees before you can be issued a visa.
Additional Requirements for Nigerian Applicants Under the Age of 18
Applicants under the age of 18 are required to submit the following other documents:
Birth Certificate.
Adoption papers (if applicable).
If the applicant is travelling with someone other than a parent(s) or alone, they must provide:

A signed letter from the parent(s) attesting to the fact the minor is being accompanied by an individual.
A copy of the parent(s) or guardian's biographical page of their international passport.
How to Apply for UK Visa in Nigeria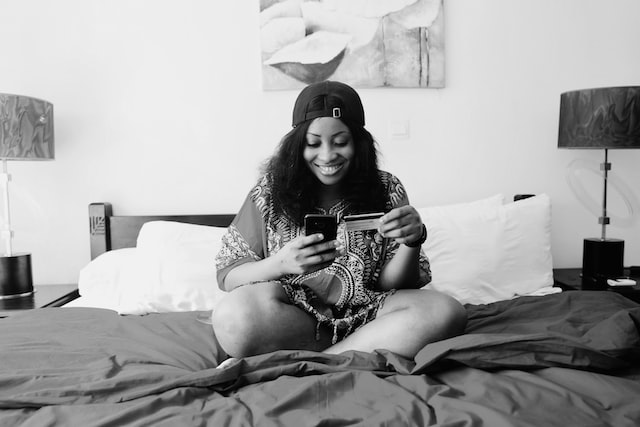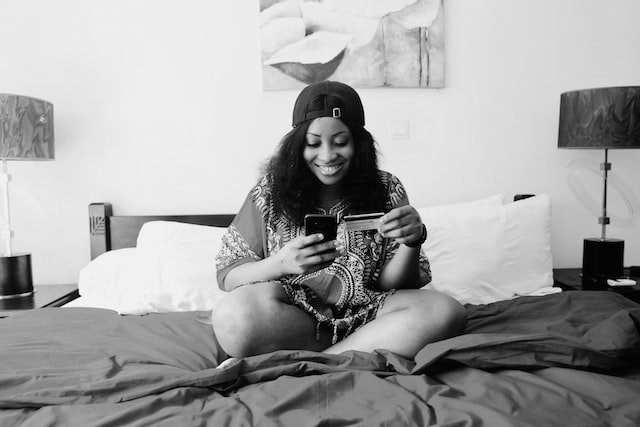 Determine the type of visa you need.
Complete the visa application form
Pay the required visa fees
Schedule a visa appointment
Conclusion
The UK is like a second home to Nigerians, and it is no surprise that over 250,000 Nigerians live there.
Whether for tourism, seeing a loved one, or studying for business, you need to obtain a visa before you can legally travel to the UK.
To get this visa, specific requirements must be met before the officials issue you a permit.
I hope this article has been of help to you as we have discussed the needs needed to get a UK visa.
Let me know in the comment if you have any questions or need further clarifications I would love to hear from you.