You must write an application letter to introduce yourself to the committee or person providing the scholarship opportunity.
This letter recommends you as an outstanding prospect for the scholarship, and it is accompanied by the papers that the funding organization requires of applicants for their consideration.
Scholarship committees and organizations value students who are committed to their studies and motivated to succeed academically.
You must submit an application letter or other compelling submission material to convince the committee that you are worthy of their time and money.
Suppose you want to stand out from the other applicants and make a good impression on the people reviewing your application.
In that case, you should include relevant information about your achievements, aspirations, and plans for your career.
This article will give an overview of the different types of scholarship application letters, instructions on writing one, samples, and a template for writing your scholarship application letter.
I hope you will use these scholarship letter suggestions and sample letters to help you stand out while applying for scholarships.
Types of Scholarship Application Letters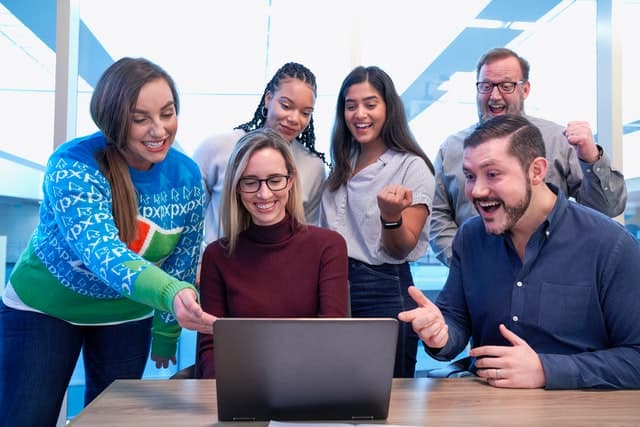 You may be asked to provide an application letter in various contexts when applying for a scholarship.
You may be applying to get into a particular school or program simultaneously.
You may be applying for financial aid to help defray the expense of attending a school you have already accepted.
If this is the first instance, your application letter should begin with a formal greeting and address, then go on to a brief paragraph detailing your qualifications and accomplishments in the field of study.
The following paragraph should clarify why you would need financial assistance from the scholarship to continue your education.
In the third paragraph, explain how participating in the desired program or training will help you achieve your goals and how you will have a positive impact while enrolled.
Remember to end on a professional and courteous note.
It's essential to remember a few things if you're writing a letter asking for financial aid for a program you've already been admitted to.
The introduction should follow a format like the one described above, emphasizing your academic prowess.
In the second paragraph, focus on your current financial situation and explain why you need the money.
In the third paragraph of your letter, you can describe why you are interested in attending that particular educational establishment and how much you believe you will gain from doing so.
Scholarship application letters should typically contain information about the applicant's financial situation, employment history, and other relevant details; however, certain institutions may offer specific instructions on what should be included.
In conclusion, remember that the scholarship application letter is an opportunity to showcase your qualities, academic skills, and ambitions.
You should do your best to convey this information to the reader.
How To Write A Good Scholarship Application Letter With Samples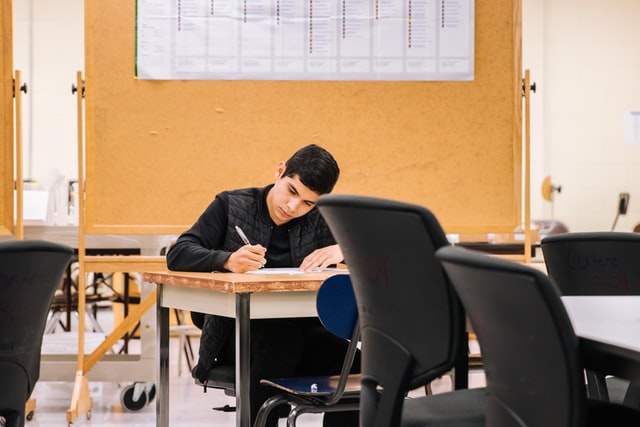 Have you no idea where to begin? Don't worry about it.
By following these guidelines, learn how to make your scholarship application letter stand out.
Analyze The Requirements Of The Scholarship Provider
Avoid Unnecessary Words
Structure Your Scholarship Application Letter
Analyze The Requirements Of The Scholarship Provider
To better understand what the committee is looking for in a scholarship applicant, you should review their requirements before preparing your application letter.
Among your talents, jot down the relevant ones to the post.
Research the organization's goals and culture to understand how you may successfully contribute to its scholarship program.
That way, you can double-check your qualifications and emphasize them in your application letter.
For instance, if a sponsoring group prefers applicants with a 3.5 GPA or better, you can boost your chances of being selected by maintaining a high GPA and highlighting it in the application.
Avoid Unnecessary Words
Scholarship committees are interested in learning more about you and what drives you, but they don't need to know every detail of your life.
The scholarship application letter should be concise, clear, and comprehensive.
Below is an example of the most important details to add to your scholarship application letter when applying.
If, in the end, you don't present the scholarship committees with this information, your application letter is likely not focused at all:
Summarize who you are and what you want to accomplish in your time with the scholarship panel.
Make it clear that you are interested in and excited about the scholarship opportunity.
Explain why you deserve the scholarship and what you plan to do with the money.
Prove your worthiness of the scholarship by showcasing your skills and accomplishments.
Structure Your Scholarship Application Letter
It is not always easy to know how to sell yourself to a committee you have never met.
Writing a scholarship application letter can be difficult if you don't have a plan or structure to guide you.
The first step is to learn the proper structure for a scholarship application letter.
Five (5) essential parts make up a cover letter's framework.
Details about yourself (name, address, etc.)
The introductory salutation
Body
Closing paragraph (call to action)
Sign-off
Assuming you have your contact details and greeting nailed down, you can go on to the meat of the letter: crafting carefully worded paragraphs specific to the committee's needs.
Like any other piece of writing, your scholarship application letter needs an introduction, body, and conclusion.
Use the following outline to ensure that each paragraph serves its intended function and has the appropriate elements:
Format For Writing A Scholarship Application Letter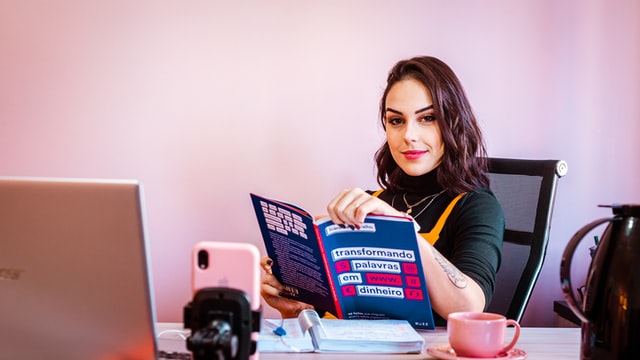 Your Name, Your phone number, Your email address;
Scholarship Provider's Name
The Scholarship Provider's address
The scholarship provider's phone number
Date
Dear [Sir/Ma] / [Scholarship Committee],
Scholarship Application Letter
It would help if you began with a paragraph introducing your background and qualifications, the scholarship you're looking for, and how you learned about it.
If you send out multiple applications, this paragraph should be tailored to each scholarship you apply for.
Your body paragraphs should follow, where you can elaborate on your qualifications regarding education and experience.
You may be required to submit only one body paragraph or many, depending on the scholarship specifications you're applying for.
Ensure that all the information you give helps to prove why you should be awarded that specific scholarship.
You can highlight a specific achievement (or achievements) that are especially important to the scholarship committee.
Please describe how your one-of-a-kind abilities and characteristics fit in with the needs of the group offering the scholarship or the organization itself.
Conclude with a final paragraph in which you reiterate your desire to get the scholarship and why the scholarship board should choose you.
Repeat your excitement about the opportunities this funding scheme presents while emphasizing your dedication to your field of study or intended profession.
In your thank you sentence to the committee, you may express your desire to connect with them further by suggesting a phone conversation or face-to-face meeting.
Sincerely,
Your full name
Signature
Scholarship Application Letter Samples
Follow the samples below to guide you while writing your scholarship application letter.
Sample
50 Park Road,
Owerri, Imo State,
Nigeria
July 15th, 2022.
Chevron Nigeria Ltd.,
Chevron Scholarship Review Committee,
No 2, Chevron Drive, Lekki Peninsula,
Lekki, Lagos
Nigeria
Dear Members of the Chevron Scholarship Review Committee,
SCHOLARSHIP APPLICATION LETTER
My name is Matthew John, and I am a senior in high school at Olive Dion Academy. I want to enroll at FUTO next academic year to study electrical engineering.

While exploring the university's website, I learned about the Chevron Scholarship Award given annually to outstanding students.

After carefully considering the scholarship's criteria, I am confident I meet or exceed all expectations.

My current Jamb score is 350, and my interests include engineering, electronics, and power generation.

I am the head of the Olive Dion Academy Press Club, and the current prep is perfect, and I would be an excellent choice for your scholarship.

During my senior year of high school, I worked for an information technology (IT) business specializing in electrical engineering, and it piqued my interest in the field.

My interest in electrical machinery, circuitry, and the engineering arts started with that IT course when I learned the fundamentals of computer programming and networking.

And I was resolved to find a profession that would enable me to engage in discovering, calculating, and developing ideas that would stun the world.

I am convinced I can put the scholarship money your organization provides to good use in furthering my education and developing my professional abilities.

I appreciate you taking the time to read this and look forward to hearing from you soon.

You may reach me at +2348134182464 or by email at [email protected] if you have any queries concerning my application.

Best regards,

Mathew John

Signature
Sample 2
Student, Department of Computer Science
77 Massachusetts Ave., Cambridge.
The United States
July 15th, 2022.
The Scholarship Review Committee,
77 Massachusetts Ave., Cambridge.
The United States
Dear Members of the Scholarship Review Committee,
SCHOLARSHIP APPLICATION LETTER
My name is Mathew John, and I am a citizen of Ukraine currently enrolled at the Massachusetts Institute of Technology.

I am writing to apply for the Massachusetts Institute of Technology Financial Aid Program scholarship for the autumn.

Since the fall, I've been enrolled at MIT to pursue a Bachelor of Architecture degree. I am now a second-year student with a CGPA of 3.9.

My family and sponsors have had a very tough time coming up with the money to cover my college expenses because of the ongoing war in my country.

I have worked diligently in low-paying jobs while also going to school to make ends meet at this time of conflict.

This letter includes the necessary documentation establishing my identity and eligibility, including birth certificates, passport photos, and bank records.

Please consider any financial aid opportunities (such as scholarships, teaching/research assistantships, etc.) for which I am qualified.

Giving back to society is one of my life's main motivations; thus, finishing college is a major priority of mine.

I want to one day make a career out of creating eco-friendly and low-cost dwellings.

Winning the National Future City competition with my virtual city design sparked my interest in this area.

I've seen firsthand the devastation that rising housing prices and environmental degradation can cause in economically disadvantaged neighborhoods.

I hope my education will help people and that MIT will be recognized as leading research and development center for the public good. With the assistance of this scholarship, I will be able to accomplish all of my goals.

I appreciate you taking the time to read this and look forward to hearing from you soon.

Please call me at +234813418246 or email me at [email protected] if you have any queries concerning my application.

Sincerely,
Mathew John
Signature
Using these samples alone will put you ahead of the competition in the eyes of the review committee.
Conclusion
Attempting to get a scholarship is a commendable objective.
Thus, you deserve praise for your effort. Following this article's guidelines and using the samples and format provided, you can't help but achieve your objectives.
Therefore, with confidence, compose a scholarship application letter.
Let me know if you have any questions or need further clarification. I would love to assist you.
You can watch my videos on the Studentship YouTube Channel by clicking here.
Join my Facebook Group, Like my Facebook Page or Follow Me on WhatsApp for more interactive discussions.