The hostel vs Off-campus lodge is a common debate among freshers.
Trust me, the argument about which is better is not going to end anytime soon.
Many years ago, I got to the University with the confusion about living in the hostel or off-campus. By staying outside the hostel, I mean a private lodge off-campus.
Like many of you, I have enjoyed privacy and comfort with my parents.
I got to stay both in the hostel and off-campus. I now know the advantage and disadvantages of living inside or outside school.
Some people claim that living in a hostel is the only way to achieve academic excellence. They further argue that the hostel will propel you to study.
Well, that is not true. You will see why as I walk you through this post.
Staying on or off-campus depends on finance, security, personality, etc.
For example, in no way will an introvert prefer to stay in the school hostel.
Also, someone who attended a boarding school would prefer to stay in the hostel.
In this post, I will walk you through the advantage and disadvantages of living in the school hostel or lodge.
Let me know in the comment box if you have any questions. I would love to hear from you.
Table of contents
Campus Life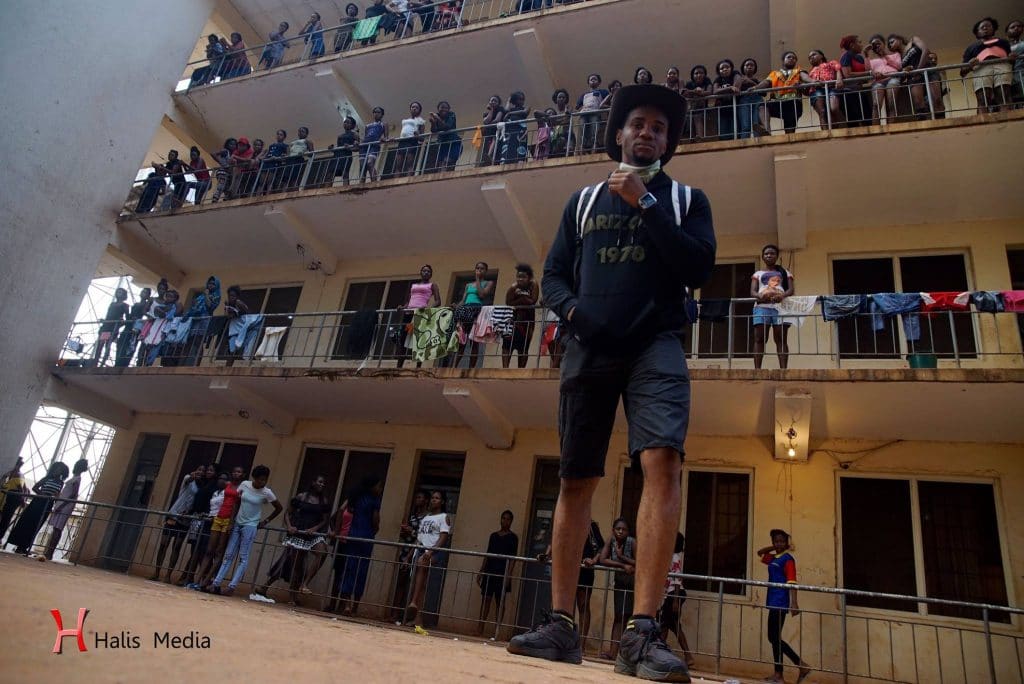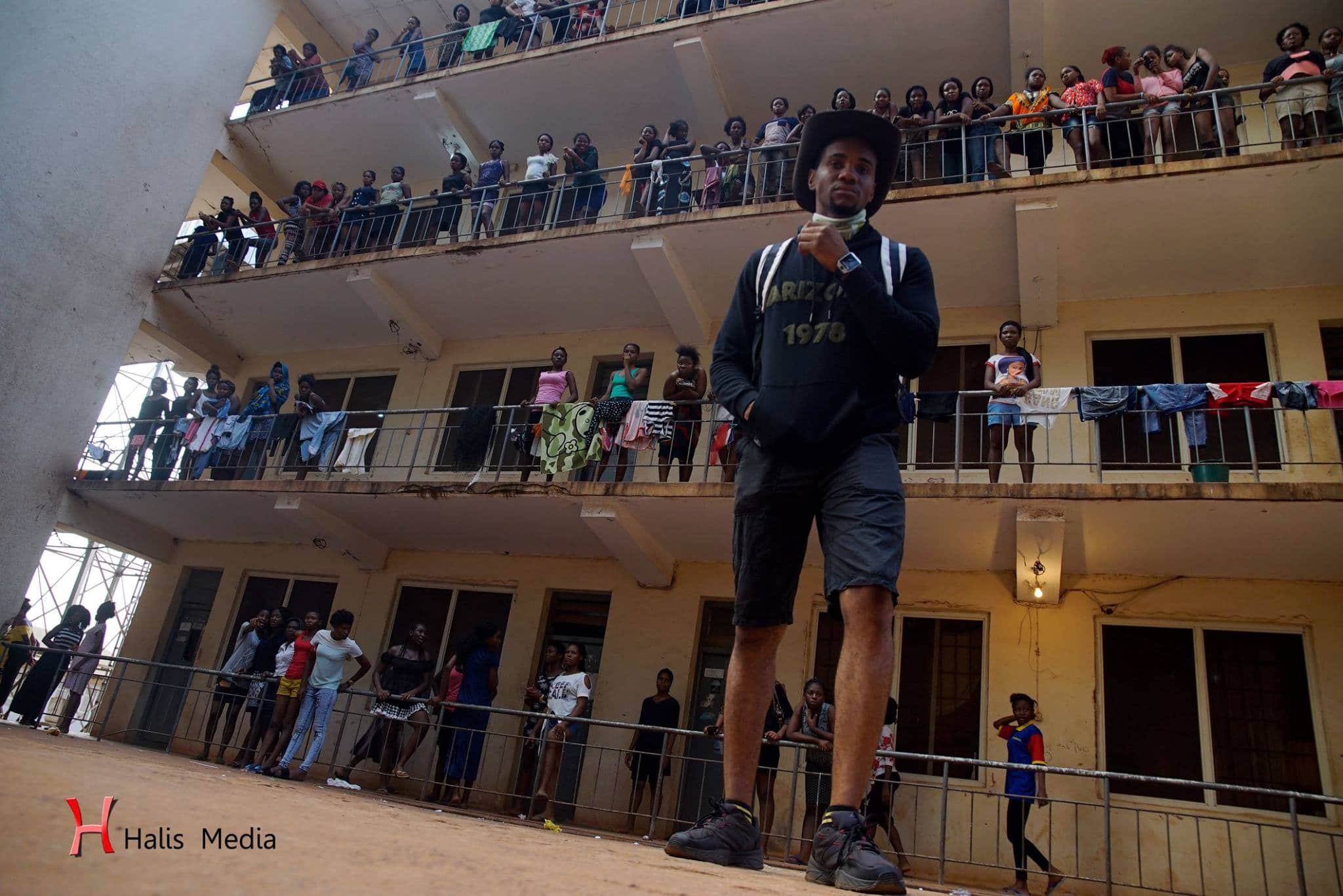 Campus life is all about the experiences of interacting with other students.
No doubt, staying in the hostel will give you the best campus life experience. You will get to meet funny, annoying, intelligent kinds of personalities.
I remember how some students would be making animal noises at night to frighten others. It was an exciting experience for us all.
Living off-campus is not dull. Some lodges are quite exciting similar to the hostel.
The thing with lodges is that people get to keep to themselves.
Students come out to mingle when there is a problem with electricity or celebration.
Proximity to Lecture Hall
The main advantage of living in the school hostel is the proximity to lecture halls.
On most campuses in Nigeria, students in the hostel can get to class from their room in less than five (5) minutes.
The case is different for students living off-campus. This set of students would need to walk a long distance or enter the school shuttle to get to class.
It is a disadvantage if there is an emergency fixed class or test. Only students in the hostel would be able to make it on time.
Final Verdict
Living in the school hostel is the best option in terms of proximity to lecture classrooms.
Sanitary Condition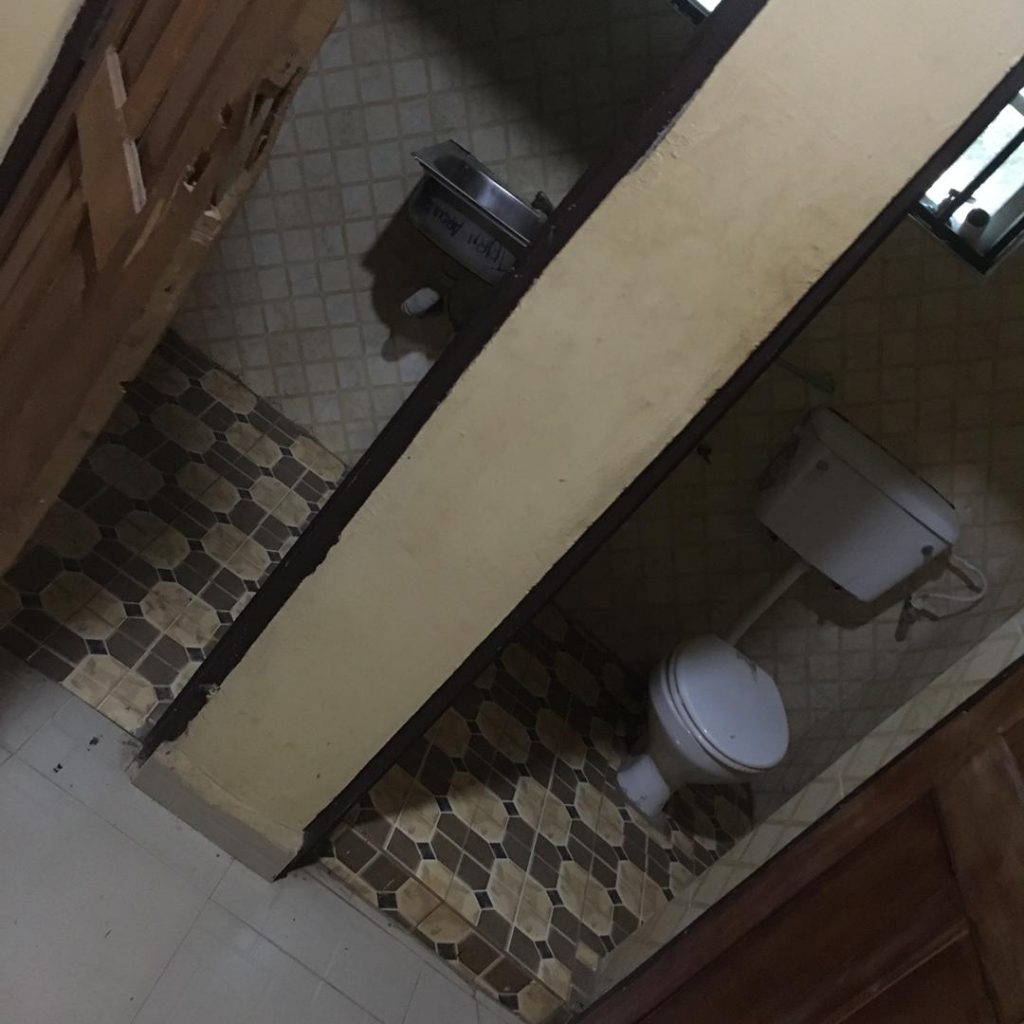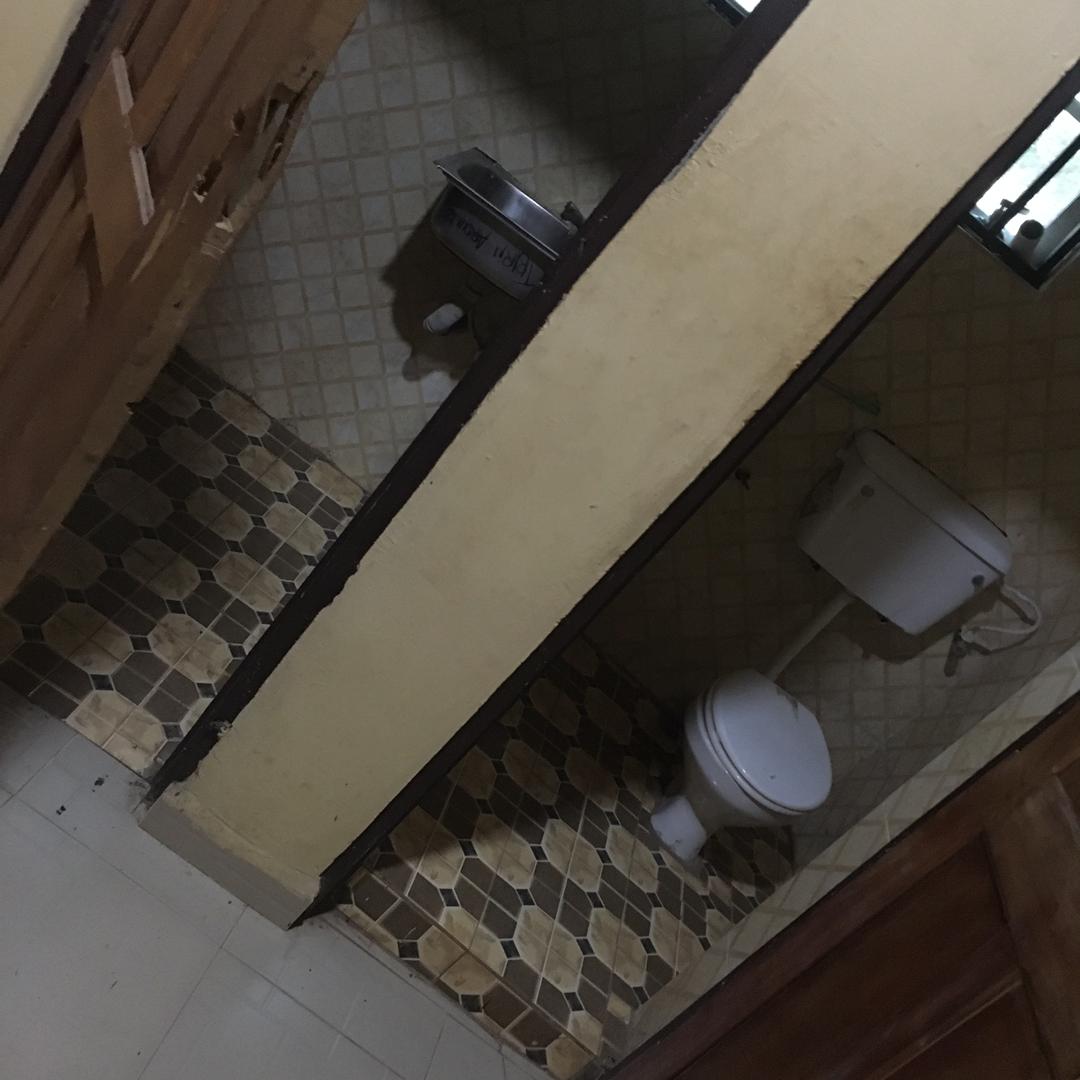 Most of the hostels in Federal and State Universities are in a terrible state. Sanitation is nothing to write home about in these school hostels.
You will go to shit in the toilet only to find out the previous user did not bother to flush. He has used his excreta to spell Jasper on the water cistern.
It is a worse experience for ladies who are susceptible to infections.
Sometimes, the cleaners would go on strike. Everywhere would be dirty and smelling.
It can be unbearable for students who cannot tolerate a filthy environment.
You will not get to deal with an unsanitary lifestyle if you live in a lodge off-campus. It is the primary reason why many students prefer off-campus.
For sanitation, living off-campus is the best option for you.
Academic Prowess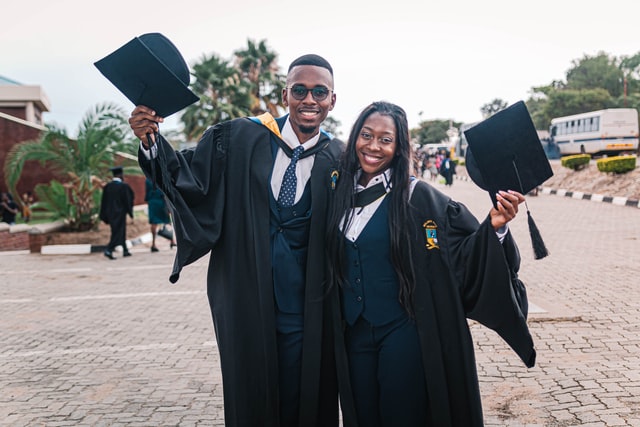 Living in the hostel will not make you study hard. Although, your roommates may ginger you to read as you see them go for night class.
It does not mean that only those who live in the hostels will get a high CGPA.
Staying off-campus is not a gateway to failing your exams. There are lots of students living outside school that are doing well in their academics.
Passing your exams depends on your source of motivation to study.
If you can only get serious by seeing other students study. Then living in the hostel is your best bet.
But if you are disciplined, then you don't have to live in the hostel to make people push you to study.
Study Environment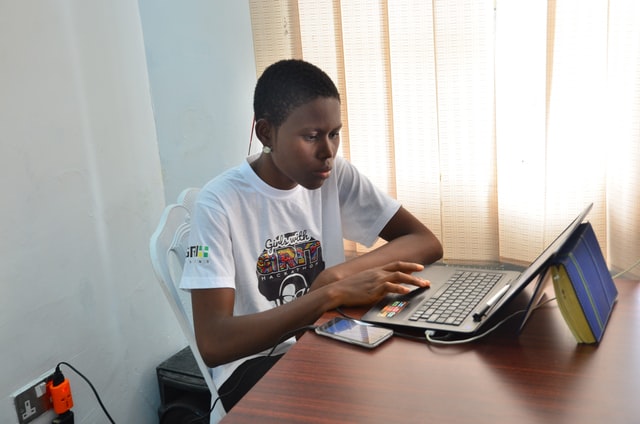 A study environment is a place where you can read your books and understand.
For many people, it can be in a noisy or serene environment.
A student that can study in a noisy environment would prefer to live in the hostel. But a student who needs a serene environment to read may have to consider living off-campus.
It is important to note that some off-campus lodges can be noisy due to the playing of loud music, etc.
Student Privacy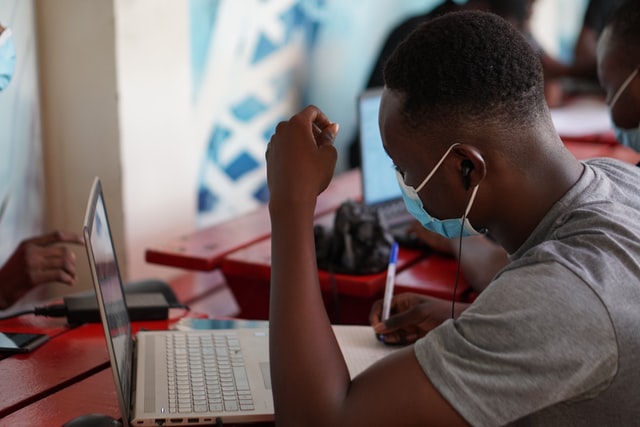 Living in the school hostel gives you little to no privacy. Your business is also your roommate's. You can rarely get free time to yourself in the room.
But staying in a lodge off-campus will give you access to unlimited privacy. You can do whatever that you like inside of your room if you live alone.
The good thing about privacy is that you can do what you like to do without external interference.
Your cornflakes would not reduce in size by the time you come back from lectures. You will meet your stuff wherever you left them when you get back to the room.
To maintain some level of privacy in the hostel. You must have to draw the line with your roommates. Tell them not to go through your personality stuff.
Finance
Living in the school hostel is way cheaper than staying in the lodge.
In most schools, hostel accommodation does not exceed forty thousand naira (N40,000). But a self contain lodge off-campus in most school cost as high as one hundred and fifty thousand naira (N150,000).
So thus, it is cheaper to live in a hostel.
Also, you will not have to struggle with paying utility bills like electricity bills, water bills, etc.
To stay in the lodge, you need to be buoyant in finance.
Ensure that you discuss with your parents the cost of staying off-campus.
Hostel Security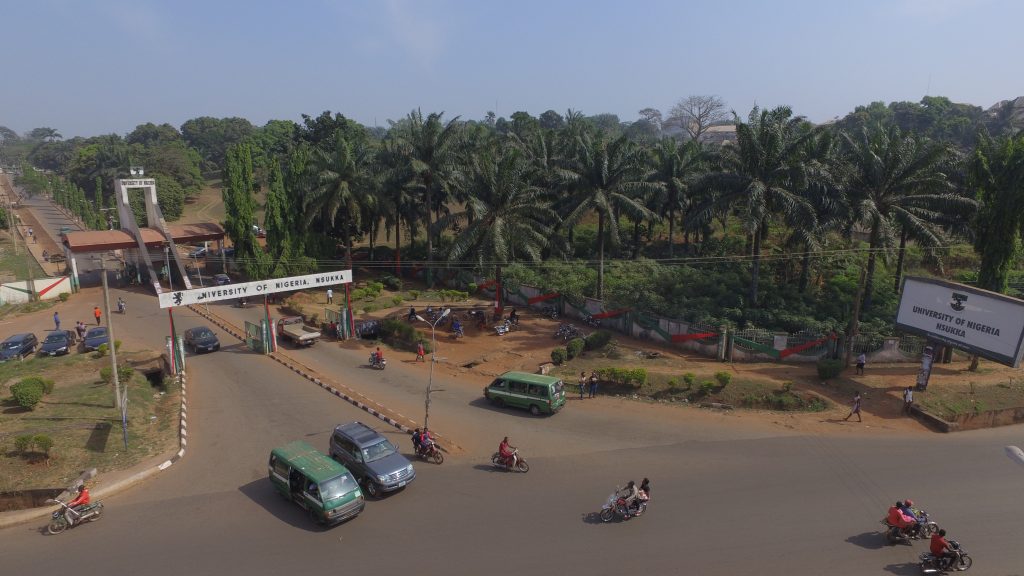 Security is a concern for many students due to cultism.
The hostel is safer because arm robbers do not usually take their activities to the hostel.
Most of the notorious students live off-campus. It is why there is usually one shooting or fight outside school premises.
If you want to stay off-campus, go for an area that is cool with good security.
You do not want to stay in a place where you would hear gunshots every day.
Ensure that you enquire from old students before you rent a lodge off-campus.
Student Personality
Personality plays a role in whether you will live in the hostel or off-campus.
Introverts can only recharge themselves after the day's stress by being alone.
For this reason, many introverts prefer to stay off-campus than in the school hostel.
Extroverts prefer to be around people to recharge themselves. It is why they prefer to stay in the school hostel accommodation.
Preference for a school hostel or off-campus depends on your personality.
Loss of Personal Property
Stealing of phones and other personal properties is more common in the school hostel.
These thieves are usually fellow students who sell stolen properties to third parties. It is worse if one of your roommates is a thief.
On off-campus, stealing does not occur like in the hostel except for arm robbery.
Wherever you stay, it is necessary to protect your personal belongings from thieves.
I know this post has given you insight into the advantages and disadvantages of staying in a hostel or off-campus.
Let me know in the comment box below if you have any questions.
I wish you academic excellence as you begin your journey in school.
See also
Join my Facebook Group for more interactive discussions.