Being an undergraduate is very interesting. It involves being an adult, making independent decisions, and being responsible for yourself. It also comes with many challenges, and financial difficulty is one of the challenges that tops the list.
Undergraduate students face the challenges of paying fees, buying textbooks, even foodstuffs, and other monetary commitments with scarce resources.
Sometimes, the money from home is insufficient or irregular, causing huge financial constraints.
As a student, you must learn to manage the available resources or (and) make money to survive the campus world.
Not to worry much, this article is written to enlighten students on how to survive on campus with no cash.
It is focused on three skills; management, entrepreneurial and lifestyle skills. Here are a few tips to help you:
How to Survive as a Student with No Money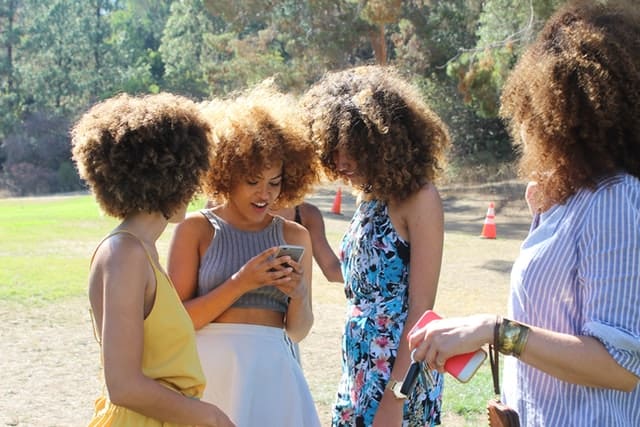 Here are tips on how to survive as an undergraduate student with no money;
Have A Budget
Cut Out Unnecessary Spending
Get A Student's Scholarship
Bursary and Students Grant
Study and Work
Start a Business
Cash Gift
Save Up
Get a Loan
Have A Budget
Having a student is one management skill that everyone needs to have. Like I said before, resources are scarce and keeping a budget helps to manage the cash at hand.
It is the total resources estimated for expenditure within a particular time.
For keeping a budget, I recommend the envelope method. The envelope method requires having different envelopes for different expenditures.
For example, get three envelopes, write each expenditure like foodstuffs on one, the textbook on another, and miscellaneous on the last. Keep cash inside each based on the amount allocated.
When the need arises, you go to the envelope made for a particular need and collect money.
You can have more than three envelopes. Anytime you have money, fill the envelope and continue.
It should help in being committed to your budget.
Cut Out Unnecessary Spending
It helps to save money. Not all things are necessary. This doubles as a management skill and lifestyle skill.
You can buy a second-hand textbook instead of a new one or use a soft copy.
Check out for things that take more of your money and avoid them; for example, buying food can be expensive, so you opt for cooking, buying things in bulk instead of one.
You can also use the Excel Method here. Write a list of things you bought for the week in an excel sheet, and at the end of the week, look for the unnecessary things bought and cut them out.
Get A Student's Scholarship
Scholarship opportunities are the commonest means of getting money in school, and it is for a certain period.
The criteria for being awarded one is given by the donor, which could be the government, prominent people in the society or a philanthropist.
Though with recent studies, being eligible is having good grades by either being in a first-class or second-class CGPA.
There might also be a qualification examination which applicants are expected to pass, but it is very competitive due to many applications annually, making it look not easy to get.
So, I'll advise that students aiming for scholarships have high grades and sustain them because it is merit-based.
Bursary and Students Grant
A bursary is a financial aid given to students without being returned. The federal or state government mostly gives it to help students with financial difficulties.
Unlike scholarship, it is based on the financial needs of the student.
Study and Work
You can do part-time jobs after classes and during weekends to earn some money that you can use to pay some bills.
Start a Business
Business is an entrepreneurial skill.
Starting a business is not restricted to goods alone. It can also involve services.
Some students sell clothes, foodstuffs, and other materials that students might need. Others offer services such as fetching water, washing clothes, and others.
You solve problems and make good cash while learning skills to be a boss in the future.
Cash Gift
his is a monetary gift from family, friends, and well-wishers. It helps the student's finances in school.
Save up
It is keeping some money aside for future use. It is one of the lifestyle skills I recommend. It is advisable to keep money when you have excess.
Develop the habit of saving money as a student.
Recently, some apps have helped save money, e.g. Cowrywise.
The old method is still applicable, that is, the kolo method, which involves using rectangular boxes with a small opening to put the money.
Get a Loan
A loan is getting financial aid that you will pay back.
It is easier now with the advent of mobile apps, which have little stress, no collateral, and paper works but it is advisable to borrow the money you can pay back within the allocated time frame.
It is not easy to survive without resources.
Still, it is advised that they use managing skill, which involves managing the available resources, entrepreneurial skills, which you can use to make more money, and lifestyle skills, such as avoiding frivolous spending and saving.
---