Internship positions are available for Nigerian undergraduate students in the university, polytechnic and colleges of education.
Undergraduate internship in Nigeria offers students the opportunity to learn and gain practical experience in their field of study in school.
For example, there are internship opportunities for Law students in legal Law firms in Nigeria.
Also, students in other disciplines can gain practical experience through available traineeship programs.
This post is about the undergraduate internship programs available to Nigerian students in all fields of study in Lagos, Abuja, Port Harcourt and other states in Nigeria.
Let me know in the comment if you have further questions or need further clarification. I would love to hear from you.
Undergraduate Internship
An undergraduate internship is an excellent way to gain practical experience in your field of study.
There are numerous beneficial reasons to engage in an internship program during the holidays, industrial training (IT) or any free time you have from school activities.
Companies in Nigeria offer virtual internship programs accessible to students at every location in Nigeria.
But, I recommend you enrol in a physical traineeship program. The chances of retainment after your NYSC program is high.
The application requirements for undergraduate internship programs in Nigeria are an application letter and academic transcripts.
Undergraduate Internship in Nigeria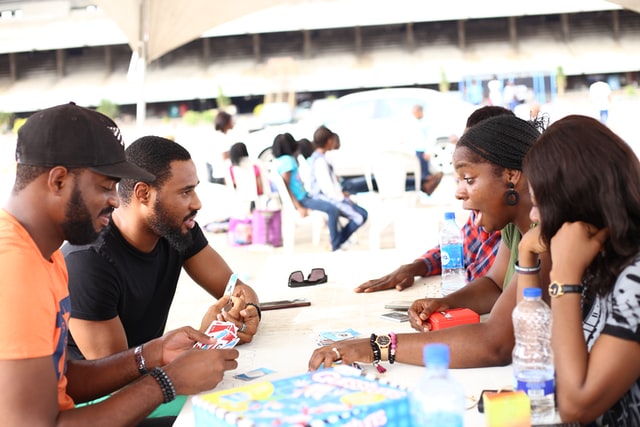 The following is the list of internship opportunities available to Nigerian undergraduate students;
KPMG Internship Program
Shell Nigeria IT & Internship Program
AIESEC Internship Program
P&G Nigeria Internship
Sterling Internship Programs
Schneider Electric Internship
Guinness Internship
UNICEF Internship Programme
Julius Berger Nigeria
ICIR Internship
Exxon Mobil Nigeria Internship Programme
NNPC Internship
KPMG Internship Program
The Undergraduate Internship program is for candidates currently pursuing a university degree.
The prospective candidate must have completed at least the second year of university, but must NOT be in the final year.
Candidates from all disciplines and courses with an outstanding interim academic record and an interest in the firm's service offerings, across all divisions.
A competitive and attractive compensation is rewarded upon completion.
Shell Nigeria IT & Internship Program
Shell Companies in Nigeria's Student Industrial Training Programme offers Nigerian students in Higher Institutions the opportunity to gain work experience in our office locations.
The following is a list of eligible courses:
Engineering, Geoscience,
Finance,
Information Technology
Sciences (Pure science, Environmental and Social)
Arts
Commercial
The Programme provides students studying any of the above courses the opportunity to work directly with inspiring and experienced professionals. The insights and skills gained by the end of the programme will be invaluable for future careers.
This Industrial Training Programme is designed for students to:
Put theories and concepts into practice
Build work-related skills required for the business environment through constructive feedback and supervision
Gain additional skills such as communication, ethics, HSSE, teamwork and leadership.
Build valuable networks and contacts for professional development
Application Procedures
All applicants should have a personal and valid email account (for consistent communication)
Applicants who meet the eligibility requirements should apply via email –  [email protected]
The email subject should be in this format: Shell Nigeria SIWES Application (Course of study).
The email content must include the following:
Student's name
Name of University/ institution of higher learning
Matriculation Number/ student ID number
Course of study
Required duration/period for internship
Contact details (address, email, and phone)
Scanned copy of official form/ letter from higher institution
Please note that industrial training opportunities are based on business needs and limited slots are available.
AIESEC Internship Program
The qualifications necessary for an internship in the AIESEC program mostly depend on the requirements of the department offering the position.
In selecting participants, we focus on these specific requirements for each position.
Therefore, we suggest you carefully read the job requirements before applying.
General Requirements
Below, you will find the general requirements which apply to all positions:
Formal
Above average grades
To be enrolled in bachelor's or master's studies
Functional
Excellent English skills
Exceptional knowledge of MS Office
First-hand practical experience
Personality
Good analytical skills and swift perception
Independent and goal-oriented work
Ability to work proactively in a team, the drive to generate results and a can-do attitude
Application Process
If you're interested in the AIESEC program and want to experience working in a culturally diverse environment or just develop your intellectual, communicative and professional knowledge, you should apply.
Online Application
All internship opportunities offered by Deutsche Post DHL Group are posted on the global AIESEC internship website.
Interested candidates can apply for the available opportunities on this website.
In order to apply, simply complete the short registration on the website.
When the deadline for the available position is reached, all application forms received will be reviewed and a shortlist produced based on the information provided.
P&G Nigeria Internship
P&G offers a unique managerial internship.
During the program, you will be given projects that give you a chance to make a meaningful impact, immerse yourself in our empowering culture, and head start your career in becoming an outstanding professional and leader.
Sterling Internship Program
The Sterling Internship Programs offer highly motivated individuals a great opportunity to gain industry experience, test drives a career in financial services, and be exposed to the great stuff we do at Sterling Bank.
It also allows you to bring new perspectives, innovative ideas and the latest research experience into the Bank while you improve your skills in a diverse environment.
Application
Applications for the Young Talent, Women in Banking and Tech-Talent Internship are open all year round and as advertised.
Applications for the Summer Associate Internship open in May every year and run from July to September.
All applications must be submitted online and during the respective application period.
Applicants are required to provide a letter of recommendation from their course advisor, head lecturer or professor.
Selection is based on vacancies, performance, and availability for a minimum period of 3 months, with a maximum period of 6 months
Multiple applications will lead to automatic disqualification.
Internships are not open to Corps members. However, Corps members may apply for the Sterling Graduate Trainee program after the completion of the NYSC program.
Schneider Electric Internship
Schneider Electric offers Apprenticeships, Internships and Graduate opportunities.
They are on the lookout for passionate people to help them innovate at every level and build a future that empowers all to make the most of their energy and resources, ensuring Life Is On everywhere, for everyone, at every moment.
Guinness Internship
Interns must be 3rd/4th year or final year students – (i.e. going back to school to continue with studies after internship) in a public or accredited private academic institution undertaking a Bachelor's Degree.
Qualitative Requirements
A successful intern has a desire to gain professional experience and is incredibly eager to learn.
Strong listening skills are also required to perform this role.
Oral and written communication skills, the ability to follow directions, as well as not being afraid to ask questions will ensure a productive internship.
An excellent Excel Spreadsheet skill is essential.
Very articulate with fluent English.
Patient, attention to detail, fast learner, committed, able to follow instructions, can work quickly and accurately under pressure.
Keen to learn about the markets and with high attention to detail and pride in their work at this initial stage of their career development
Mandatory Requirements
Letter from institution indicating you are a student there and/or require an internship as part of the requirement for course completion.
Personal Accident insurance cover the period of the internship
Bank account details (Bank Name, Account Number, Branch Code)
Copy of National Identity Card
KRA PIN
NSSF/NHIF
The internship is for a fixed period of three months without extension.
UNICEF Internship Programme
The UNICEF Internship Programme offers students and recent graduates the opportunity to gain direct practical experience with UNICEF's work. Internship opportunities are available worldwide.
When a UNICEF office identifies the need for an intern to support their team, they publish the opportunity, and all eligible candidates can submit their applications through our website.
You can find current opportunities on our vacancies page.
Build a compelling profile and get your dream job with these application and assessment tips.
Internship Requirements
To be considered for an internship, you must meet the following requirements:
Be enrolled in an undergraduate, graduate or PhD programme or have graduated within the past two years.
Be proficient in at least one of UNICEF's working languages: English, French or Spanish. Fluency in the working language of the office you are applying to may also be required.
Have excellent academic performance as demonstrated by recent university/education records.
Have no immediate relatives (e.g. mother, father, sister, brother) working with UNICEF.
Have no other relatives in your reporting line of authority.
Be at least 18 years old.
Additional consideration will be given to any professional experience relevant to the function you're applying for.
All our interns are entitled to a stipend as a contribution towards living expenses, paid by UNICEF or a partner institution.
A one-time lump sum, as a contribution towards travel and visa costs, may also be granted when funding is available.
ICIR Internship
The International Centre for Investigative offers internships for undergraduate and graduate students.
These opportunities provide students with a chance to spend time working alongside professionals who truly care about their work and who are committed to doing the job possible in their daily assignments.
AT the ICIR, we empower young people with modern skills and rich experience.
Join my Facebook Group for more interactive discussions.