In this post, I will show you how to get your UNIZIK school email address and password. 
The UNIZIK email address gives you access to your student Google account. Also, you can access online lectures using your official student email account.
Also, I have included how you can contact the Nnamdi Azikiwe University (NAU) ICT for inquires.
If you have any question, do let me know in the comment box below.
How to Get UNIZIK Email Address
Here are the procedures on how to get your UNIZIK email address;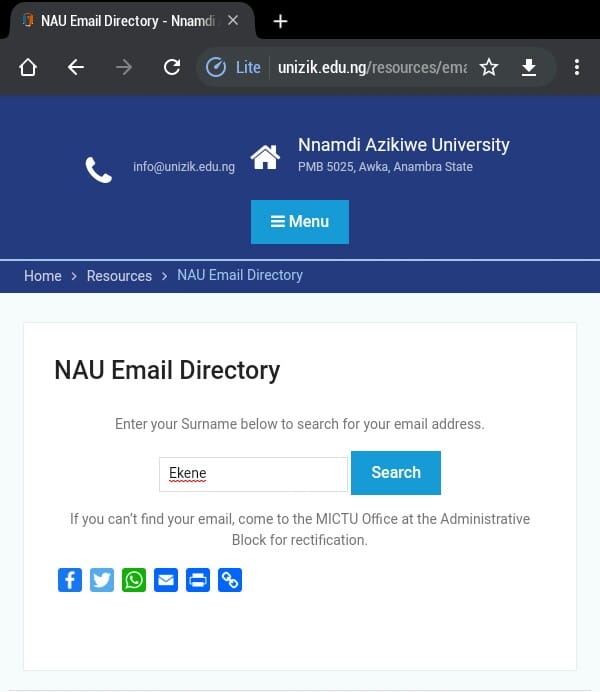 Open google chrome browser on your phone
Go to the UNIZIK email directory 
Enter your surname in the search box
Click on search to get your NAU email address
Copy your email address from the search result
Visit the ICT department if you cannot find your email address in the search result.
How to Get UNIZIK Password
Here are the procedures on how to get your UNIZIK password;
Open Google Gmail app on your phone
Click on the menu bar
Select add a new account
Enter your UNIZIK email address
Input your password (JAMB registration number + MICTU) e.g. 97256489THMICTU
Click sign in to access your NAU email account
UNIZIK Support Center
The UNIZIK support centre is an online platform to connect with the ICT department. Students can contact the ICT for inquires using the portal.
Here are the procedures on how to access the UNIZIK support centre;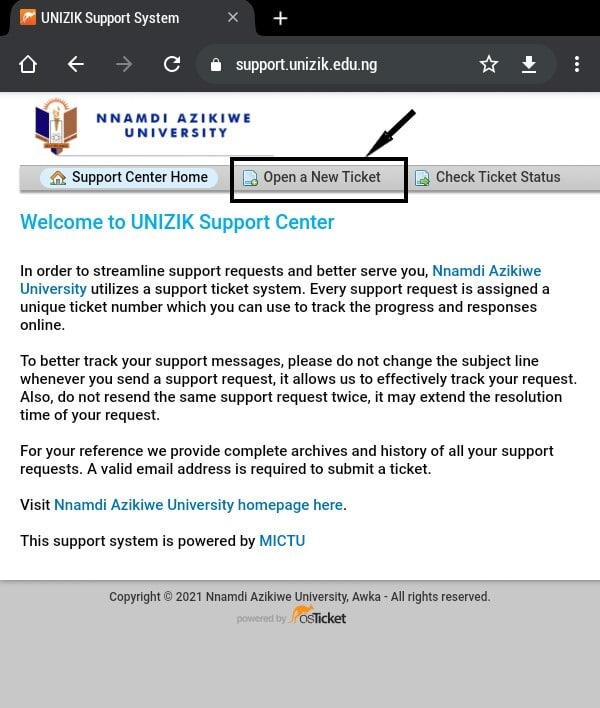 Visit the UNIZIK support portal on Google Chrome
Click on open a new ticket
Enter your full name, address and phone number
Select a help topic category
Enter issue summary
Type in details the reason for opening the ticket
Enter the CAPTCHA text shown on the image
Click on create a ticket
Select check ticket status for feedback from the ICT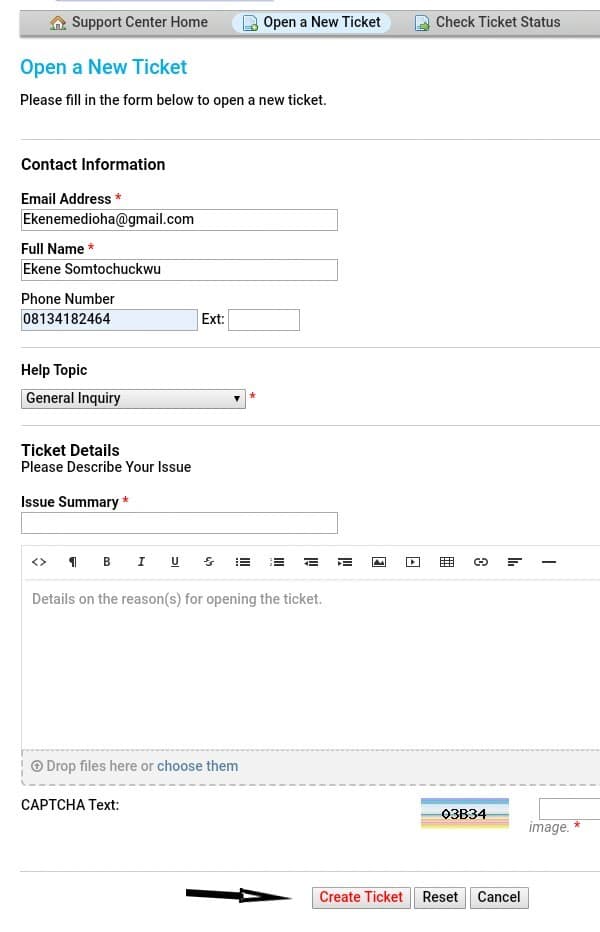 Note, you can visit the MICTU unit inside the University campus for enquires.
Share this post with your course mates using the share button below. Also, I would love to hear from you in the comment box.
Recommended Post