Studying at a Nigerian medical school is expensive for students. There are many financial obligations, from textbooks to different types of registrations in the College of Medicine.
And you know that you cannot enter a demanding hustle like other students in the Arts or Humanities.
Medical school in Nigeria will give you little time for yourself. But, it is possible to make money as a Medical student in Nigeria.
Keeping a tab on the latest ongoing scholarship opportunities for undergraduate medical students is necessary.
Unfortunately, many students do not believe they can be a recipient of scholarships. They have given up on the idea of getting a sponsorship opportunity.
It is wrong. Your goal should be to win multiple scholarships.
I remember many years ago when I got my first scholarship as a medical student. It was for a scholarship I reluctantly applied for at the close of the application. It was one of the best decisions I made in Medical school.
You must make efforts to apply for scholarships and essay competitions. Believe that you can get funding for your medical school through scholarships.
This post will show you the ongoing undergraduate scholarship opportunities for undergraduate medical students in Nigeria.
I would love to hear from you in the comment box. Let me know if you have any questions or need further assistance.
Scholarship for Medical Students in Nigeria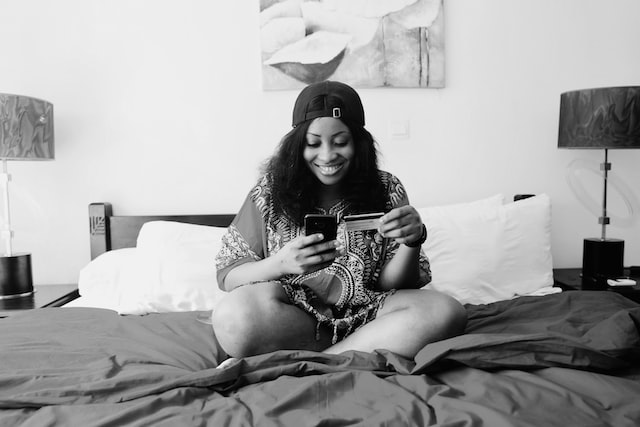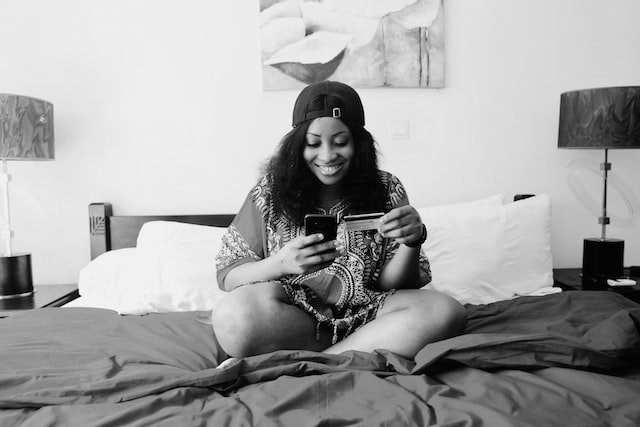 Here is the list of ongoing scholarships for Medical students in Nigeria;
Agbami Medical Scholarship Award
NNPC/Total Undergraduate Scholarship
Orji Uzor Kalu Foundation Scholarship
NNPC/Addax Petroleum Development Nigeria Limited Host Community Scholarship
NNPC/SNEPCo National University Scholarship
MTN Foundation Scholarship Award
Shell Nigeria Students Scholarship Schemes
Hillcity Foundation Scholarship
Nigerian Liquefied Natural Gas (NLNG) Scholarship Award
Exxon-Mobil Undergraduate Scholarships
PTDF Scholarship
Agip National Scholarship
Shell (SPDC) Scholarship
NNPC/Chevron Scholarship
Midwestern Oil & Gas JV Scholarship
NHEF Annual Scholarship Essay Competition
Agbami Medical Scholarship Award
Star Deep Water Petroleum Limited, a Chevron company and operator of the Agbami Field, in its continuous support for capacity building in the health and engineering sectors as a strategic feed into the national manpower pool, is offering several University Scholarship Awards to qualified Nigerian students from ALL states of the Federation.
Requirements
E-Applications are invited from FULL-TIME, 100 and 200 level undergraduates from any state of the Federation studying any of the underlisted courses in universities within Nigeria:
Medicine & Surgery
Dentistry
Pharmacy
NNPC/Total Undergraduate Scholarship
The NNPC/Total undergraduate scholarship provides annual scholarships to successful candidates from the year of the award (first year or second year) to the completion of their degree program.
Requirements
The following categories of students are not qualified to apply for the scholarship program;
Students with less than 200 scores in UTME need not apply
Students with less than 2.50 CGPA on a 5-point scale or equivalent
300 level students and above need not apply
Current beneficiaries of similar awards from any other Company or Government Agency need not apply.
Orji Uzor Kalu Foundation Scholarship
Orji Uzor Kalu Foundation Offers Another Scholarship to 650 Students to Study Medicine in Selected Nigerian Universities
Orji Uzor Kalu Foundation has announced an additional scholarship for the 2022 academic year to 650 students who have an interest and passion in medicine and surgery to study at 12 selected Nigerian universities.
University Information
The Foundation has strictly chosen 12 universities for the scholarship.
University of Nigeria Nsukka – 50 Students
Ahmadu Bello University, Zaria – 50 Students
University of Ibadan – 50 Students
University of Calabar – 50 Students
University of Maiduguri – 50 Students
University of Jos – 50 students
Abia State University – 100 Students
Enugu State University – 50 students
Anambra State University – 50 Students
Ebonyi State University – 50 Students
Imo State University – 50 Students
Rivers State University – 50 Students
NNPC/Addax Petroleum Development Nigeria Limited Host Community Scholarship
Addax Petroleum Development (Nigerian) Limited (APDNL), operator of NNPC/ADDAX Production Sharing Contract (PSC) in pursuance of its Corporate Social Responsibility, invites suitably qualified applicants from its host communities to apply for the Host Community Tertiary Scholarship Scheme.
Category of Award
Strictly for candidates from APDNL Host Communities
Requirements
To qualify for consideration, applicants MUST be:
Registered Full-TIME undergraduates in Nigerian Tertiary Institutions
Certified 100 level students at the time of application (Only students admitted in the 2020/2021 academic session)
For OND students, the award will be for two years only
NOTE: The following categories of students should not apply:
200 level students and above
HND students
Current beneficiaries of similar Awards from other Companies and Agencies
Only Indigenes of APDNL Host Communities in Rivers, Akwa Ibom and the Imo States SHOULD apply for the Host Communities Merit Award.
NOTE: The aptitude test will take place online using a remote proctoring CBT application, and the test date will be communicated only to shortlisted candidates. 
NNPC/SNEPCo National University Scholarship
Nigerian National Petroleum Corporation (NNPC), Shell Nigeria Exploration and Production Company Limited (SNEPCo) and its co-venture partners hereby invite applications from qualified Nigerian students for the NNPC/SNEPCo National University Scholarship Programme.
The programme aims to promote academic excellence and improve the skills of young Nigerians.
It provides yearly grants to successful applicants from their second year to their undergraduate degree programme completion.
Requirements
The merit-based scholarship is open to FULL-TIME undergraduates studying in Universities within Nigeria.
 Applicants must: ·  
Be a citizen of Nigeria
Currently, be in their second year of full-time study in a Nigerian Federal or State University accredited by the National Universities Commission (NUC)
Have a minimum CGPA of 3.5 in a 5-grade system
Not be a beneficiary of any other scholarship (National or International)
MTN Foundation Scholarship
MTN Scholarships under the Youth Development Cause is an annual award that seeks to recognize and reward qualified high-performing students in Nigerian Public Tertiary Institutions:
MTN Science and Technology Scholarship is open to eligible 300 level students studying Science & Technology-related courses in Nigerian Public Tertiary Institutions (Universities, Polytechnics, and Colleges of Education). 300 successful students are awarded scholarships worth N200,000.00 annually till graduation if they maintain the required grades.
Shell Nigeria Students Scholarship Schemes
Education, as all parents and guardians admit, is a long-term investment with an equally long gestation period. Still, it is one of the best legacies to bequeath to individuals, groups and society. That has been the belief of Shell Nigeria since 1952.
The University Scholarship Scheme, a programme run by SPDC on behalf of the NNPC/Shell/Elf/Agip Joint Venture, makes a quiet but very profound commentary on the company's interest in promoting capacity building in the country.
Every year, more than 4,000 Nigerian undergraduates write aptitude tests to join the ever-growing list of students Shell Nigeria supports in Nigerian Universities.
The applicants are shortlisted based on the national SSCE and JAMB examination results. An aptitude test at the PortHarcourt, Warri, Enugu, Lagos and Abuja centres follows this.
There are two categories of the Scholarship Scheme, the National Merit Award (NM), open to Nigerian undergraduates and the Areas of Operation Merit Award (AOM), for students from communities in which Shell Nigeria operates. Only first-year students are eligible for the awards in both categories.
An average of 16,000 applicants respond to advertisements by Shell Nigeria every year, inviting qualified candidates to apply for the scholarships, which are tenable only in Nigerian Universities.
Hillcity Foundation Scholarship
HillCity Foundation scholarship is a non-profit based scholarship for students in Nigeria.
The goal of the scholarship award is to promote and add value to young people in a sustainable manner.
Requirements
Here are the minimum requirements to apply for HillCity Foundation Scholarship
Minimum CGPA of 4.0
Student of Federal or State University in Nigeria.
Two letters of recommendation from 2 lecturers in your school
Valid ID card
Signed Result/Evidence of CGPA by your HOD
Letter of Identification from your department
NLNG Scholarship
Nigeria LNG Limited supports education through several initiatives. One of them is Scholarships.
NLNG has a four-tier scholarship programme that channels support for human capital development and encourage high performance, ultimately growing a pool of high-potential students, graduates and professionals with a competitive advantage.
The scholarship award value is N150,000 per annum for the course duration of each awardee.
Exxon-Mobil Undergraduate Scholarships
The NNPC/MPN JV scholarship is aimed at assisting the Federal Government of Nigeria in the training and developing medium and high-level manpower for the country while also enhancing a possible feeder pool of employable candidates for the company.
Some of the candidates have been successful in the company's recruitment exercise after graduation; however, there is no obligation by ExxonMobil to offer employment to the awardees upon their completion of studies.
Requirements
Be holders of the SSCE or its equivalent with at least six subjects passed at a sitting.
Applicants must be registered full-time undergraduates in their 1st or 2nd year of study in any Nigerian University.
Students who are currently on similar scholarship awards from other oil and gas companies should not apply.
Dependants of employees of Mobil Producing Nigeria, Mobil Oil Nigeria Plc and Esso Exploration and Production Nigeria Limited are not eligible for this scholarship.
PTDF Scholarship
The Petroleum Technology Development Fund (PTDF) is a Federal Government agency with the mandate of developing indigenous human capacity and petroleum technology to meet the needs of the oil and gas industry.
Requirements
Applicants must have a National Identity Number (NIN) before applying for the scholarship.
Applicants are to note that they will be required to verify their NIN before proceeding with the application (NIMC verification charges apply).
Applicants who have benefitted from any of the PTDF scholarships in the past cannot apply for the same or lower category of degree.
Applicants who are beneficiaries of any other scholarship need not apply.
Application is restricted to Federal Universities and for specific courses only.
Possession of a valid admission letter into the University is mandatory for all applicants.
Midwestern Oil & Gas JV Scholarship
Midwestern Oil and Gas Company Limited, an operator of the Umusadege Field in OML 56, Delta State and its JV Partner SunTrust Oil Company Nigeria Limited, has since commencing production, embarked on various schemes that deliver enduring progress to the indigenes of its host communities and Delta State in general by constantly investing in human capital to ensure economic development.
Requirements
The scholarship is open to 100 & 200 level students at the time of application.
JAMB/UTME & University admission letter from an accredited/approved university in Nigeria.
Minimum of 5 Credits in SSCE or GCE, including Mathematics & English, in one sitting
Current University ID Card
Identification letter signed by Ward Counsellor or CACC ( Community Accredited Contact-men Committee)
NHEF Annual Scholarship Essay Competition
The Nigeria Higher Education Foundation (NHEF) is pleased to announce its 6th Annual Scholarship Essay Competition.
This year's competition aims to provide a platform that encourages Nigerian university students to think critically and strategically on topical issues that are vital to Nigeria's sustainable growth and development.
Requirements
This competition is only open to students enrolled at NHEF Partner Universities. NHEF will verify the enrolment of each contestant with the University Registrar.
NHEF Partner Universities include Ahmadu Bello University, Bayero University, Kano, Kwara State University, University of Ibadan, University of Lagos, University of Nigeria, Nsukka and University of Port Harcourt.
Previous NHEF Essay Competition & Scholars Program beneficiaries are not eligible to participate in this competition.
Let me know if you have any questions or need further clarification. I would love to assist you.
You can watch my videos on the Studentship YouTube Channel by clicking here.
Join my Facebook Group for more interactive discussions.