The healthcare sector is held in great esteem worldwide as it monitors the very essence of our lives.
Nursing is a profession in the health sector focused mainly on the care of individuals, families, and communities so they can attain and maintain basic health and wellness.
A nurse practitioner is a professional in the field who has undergone special training and has acquired the qualifications to perform many of the duties of a physician.
In Nigeria, nursing is viewed as one of the most lucrative professions and has a long list of individuals who aspire to go into it. One must first understand the concept of the profession before diving into it.
Types of Nurses in Nigeria
Certified Nursing Assistant (CNA)
Licensed Practical Nurse (LPN)
Licensed Vocational Nurse (LVN)
Registered Nurse (RN)
Public Health Nurse
Nurse Educators
Maternal and Child Care Nurse
Certified Nursing Assistant (CNA)
A Certified Nursing Assistant (CNA) usually works under a nurse's direct supervision, offering patients direct health care needs.
They are mostly called a nursing assistant or nurse's aid.
They are regarded as the backbone of the nursing profession as they make everyone else's job easier.
Most CNA certification programs usually take periods 4 to 6 weeks, to complete. Some might take longer though, even up to six months or more.
Licensed Practical Nurse (LPN) Or Licensed Vocational Nurse (LVN)
A Licensed Practical Nurse (LPN) helps manage a patient's basic needs. They also provide basic care for patients such as checking blood pressure and other vitals.
They also assist in helping patients eat and get dressed. They work directly under a nurse or doctor.
Registered Nurse (RN)
A Registered Nurse (RN) is a nurse who has completed an Associate Degree in Nursing (ADN), mostly known as General Nursing (GN) in Nigeria, or a Bachelor of Science in Nursing (BSN) and has successfully passed examinations conducted by the Nursing and Midwifery Council of Nigeria (NMCN).
They provide and coordinate patient care, and educate patients and the public about various health conditions, they also help provide moral and emotional support to patients and their families.
RNs play a vital role in the health sector. They are at the forefront of the medical workforce. They are seen as primary caregivers and have the most relationships with patients.
Public Health Nurse
Public health nurses comprise the largest segment of the health sector workforce. Public health nurses are involved in the prevention, education and advocacy of various health issues.
They usually work with large communities. Their work usually revolves around improving community health and safety and increasing access to healthcare. Public health nurses also examine environmental factors that might affect the community's health.
Public health offers a rewarding career. It is usually advisable for individuals looking to address social health challenges, build health equity and serve communities. The working hours are often predictable thereby offering a strong work-life balance.
Nurse Educators
Nurse educators are registered nurses with advanced education who are also teachers or researchers. They serve as faculty members in nursing schools and teaching hospitals.
They help shape and guide student nurses by providing practical information and research analysis relating to nursing education, with topics ranging from curriculum, teaching and technology in the nursing field.
Designing, evaluating, updating and implementing new and current nursing education curriculum is also part of a nurse educator's job.
It usually takes a period of six to ten years to become a nurse educator in Nigeria. However, it can take as little as two years, or even less, at the master's degree level for individuals who have already licensed nurses with a bachelor's degree
Nurse Educator is a very lucrative profession in Nigeria as they can double as a nursing specialist while being an educator.
Maternal and Child Care Nurse
A maternal and child care nurse, popularly known as a Midwife, is a health professional who has been trained to provide essential care and support to women during pregnancy, labour and birth.
They help women stay healthy during their pregnancy period by keeping tabs on and monitoring their bodily systems, writing their care plans and undertaking antenatal care in hospitals.
Midwives also care for women and children post-delivery. They assist women with breastfeeding and teach women, especially first-time mothers, how to handle and care for their newborns.
Those above are various types of nurses that are found in Nigeria. There are several others that will be mentioned later.
Individuals who desire to become a nurse must have attained certain requirements listed by their institution of choice.
These requirements differ depending on the institution, but a general requirement is possessing a good O'-level result with a minimum of five credits in English, Mathematics, Biology, Chemistry, and Physics.
Nursing Schools in Nigeria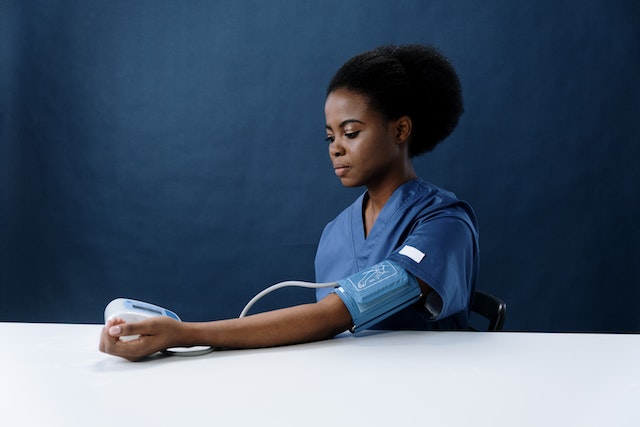 A student can follow three ways or pathways to become a nurse in Nigeria. These ways involve undergoing rigorous nursing training either in a school of Nursing, School of Basic Midwifery or at university.
School of Nursing
The school of Nursing is a three-year nursing program that leads to a certificate in Registered Nursing (RN) award. Students are made to go through half of the program in the classroom and the other half on clinical postings.
School of Basic Midwifery
Another route aspiring nurses can take is through the School of Basic Midwifery. It is a three-year nursing program that awards a diploma in General Midwifery. Upon completion, they are regarded as Registered Midwives (RM)
School of Nursing
School of Nursing (SON) is run by a university teaching hospital, except for a few private ones. Most schools of Nursing will sell admission forms to intending students, usually every year, to admit a new set of students.
After obtaining the form, one is admitted through entrance examinations, physical interviews, and medical tests. The school of nursing or midwifery does not usually require a UTME result.
The training in the School of Nursing or Midwifery is a hospital-based one. This training started more like a vocational program where licenses for practice in nursing are granted upon successful completion.
As time went on, and the nursing profession got broader and began to garner more recognition, the controlling bodies introduced the Bachelor of Nursing Science (B. Nsc). This educational degree can be acquired in accredited universities to further cement nursing as the standardized profession it is.
How to Become a Nurse in Nigeria
Another viable pathway an aspiring nurse can take is through the university.
The university nursing program is usually a five-year nursing course where one is awarded a degree called Bachelor of nursing science (B.Nsc) as well as an RN (Registered Nurse), RM (Registered Midwifery), or Registered Public Health Nurse, depending on the university.
To be admitted in Nigeria for a degree in Nursing science, you have to obtain a JAMB form and score above 200 (Most universities have different pass marks), and pass the university entrance examination, otherwise called POST UTME.
The correct subject combination for UTME is
Biology
Physics
Chemistry
English Language.
Art students in Nigeria cannot study nursing in a higher institution because the subjects required to be passed were not included in their secondary education.
However, since you only need to have a pass mark in English, Maths, Biology, Chemistry and Physics. An art student who truly has a passion for the nursing profession can decide to sit for WAEC or NECO and register the required subjects while studying various materials and attending tutorials on these subjects.
Although both the School of Nursing and the University are very competitive, the university usually has a higher number of candidates who apply yearly.
This is because the degree awarded upon finishing the B.Nsc program allows one to go for higher studies to better and improve their chances in the job market.
Only B.Nsc holders can opt for M.sc in Nursing and go into specialization.
Aspiring nurses can also get their degrees through part-time degree programs or distance learning. This program may require a longer period to complete, usually six (6) years.
Few polytechnics and colleges have been approved to run National Diploma (ND) and Higher National Diploma (HND) in Nursing e.g, Army College of Nursing. The program runs for a period of four to five years.
Nurses who have an RN or RM and are interested in furthering their education can decide to go to the university to obtain their B. Nsc.
The application process for them is through direct entry using their final results from their various colleges and a good O'level result.
RNs or RMs who follow the aforementioned route usually begin at 200level, and as such will complete the program in 4 years.
This route is advisable for the school of nursing graduates who are willing to go further in their profession as only a B.Nsc holder is qualified to go for a master's degree in Nursing Science.
The master's degree in Nursing Science usually deals with specialization in various areas of nursing.
Nursing Specialization in Nigeria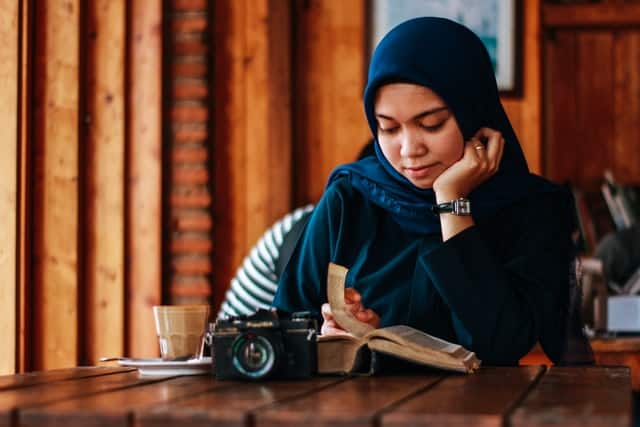 These specialization programs usually run for 12-24 months in Nigeria. There are various specialization areas in Nursing in Nigeria and some of them are;
Anaesthetic Nursing
Paediatric Nursing
Psychiatric Nursing or mental health Nursing
Burns and Plastic Nursing
Cardiothoracic Nursing
Accident and Emergency Nursing
Community Health Nursing
Renal Nursing
Occupational Nursing
Intensive Nursing
Nurses who have specialized in any of the above work hand in hand with their corresponding specialists in medicine to provide the best medical care possible to their patients.
Qualification Exams for Nurses in Nigeria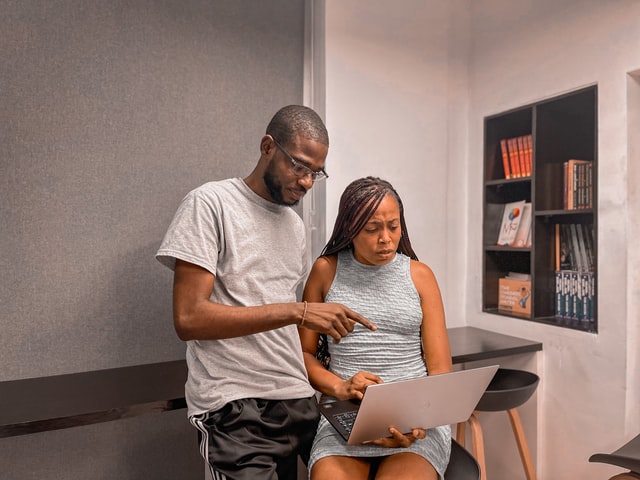 The Nursing and Midwifery Council of Nigeria (NMCN) usually conducts four exams in a year for student nurses in schools of nursing and universities.
These examinations are the basis for which licenses are given to practice the profession. These examinations are;
Professional Qualifying Examination for Midwives is usually conducted twice a year – the 2nd Tuesday of March and the 2nd Tuesday of September.
Professional Qualifying Examination for General Nurses is usually conducted on the 1st Tuesday of May.
Professional Qualifying Examination for general post-basic nurses, conducted on the 1st Tuesday of November.
Candidates who have had two sittings in any of the examinations are expected to undergo one-year training in a health institute before their final attempt. Failure at this final attempt leads to elimination (dismissal).
Challenges The Nursing Profession Face in Nigeria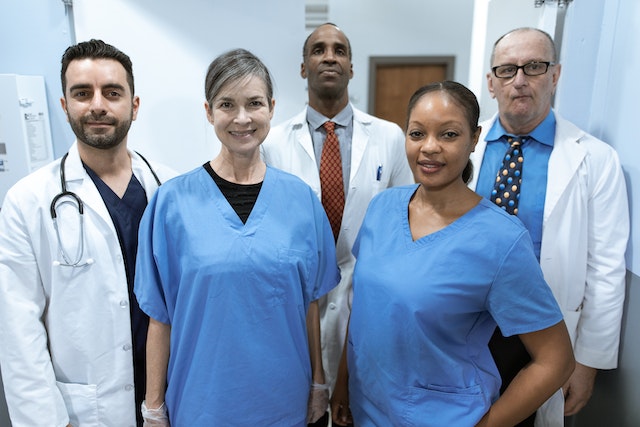 Just like every other profession, Nursing also has its hurdles.
One is the overwhelming increase in the number of auxiliary nurses in Nigeria.
Ordinarily, an auxiliary nurse is a trained professional whose job is to ensure patients are kept as comfortable as possible, and feed, wash, and dress patients. They are also responsible for helping patients who have difficulty walking.
However, in Nigeria, auxiliary nurses are trained in private universities under the supervision of a registered nurse or a doctor.
This requires only a minimum of O'level results with no formal training or syllabus.
In most hospitals, auxiliary nurses do the job of nurses, including giving injections, administering drugs, checking vital signs, etc., which is abruptly illegal.
According to the Registrar of Nursing and Midwifery Council of Nigeria (NMCN), Alhaji Farouk, "There is nothing like auxiliary nursing.
When you say auxiliary nurse, it refers to a quack. We don't recognize them; they threaten the health of Nigerians and the Nursing profession in the country.
They are not competent to deliver nursing care, and members of the public that access services from such hospitals are doing so at their own risk".
Misconceptions Related to Nursing in Nigeria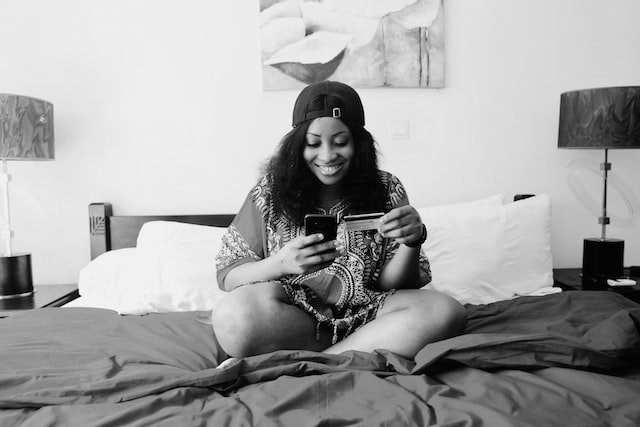 Despite nurses' huge sacrifices, people still see nurses in a bad light. Below are a few stereotypes (which are not true) Nigerians hold against nurses:
1. It is a female-dominated profession: This is false and largely the biggest myth surrounding the profession, as it is indeed for both gender.
2. Attitudinal Problems: Most Nigerians describe nurses as wicked, rude, and insensitive. How can a profession built on providing care be described as monstrous?
These character traits are not specific to nurses alone, as nurses are humans first before becoming nurses and are still humans with emotions.
There are still bad eggs among nurses, but they should not be used as a parameter to judge other nurses who put their lives on the line to ensure we become a healthier nation.
Conclusion
In summary, the nursing profession requires an enormous amount of patience coupled with the ability to provide comfort and care to patients.
Despite federal and state government shortages, especially in terms of salaries and wages, Nigerian nurses still work under harsh conditions to ensure adequate healthcare is provided to every Nigerian.
They deserve the utmost respect, as their sacrifices can never be fully compensated.
Nurses are the heart of the hospital, and choosing a career in this profession is one of the best things you can do for yourself.
The job opportunities are versed with unlimited offers within and outside the country.
Though the road to the sweet ending is rough, it promises to be worthwhile. Enjoy every step of the journey.
I would love to hear from you in the comment box below. Let me know if you have any questions concerning becoming a Nurse in Nigeria.
---
Let me know if you have any questions or need further clarification. I would love to assist you.
You can watch my videos on the Studentship YouTube Channel by clicking here.
Join my Facebook Group for more interactive discussions.