Philosophy is the study of the love of wisdom and knowledge. It is the mother of every other academic discipline.
The course philosophy deals with rational thinking and the understanding of past and present experiences for the application of a better future.
Philosophy is a good and lucrative course to study in Nigerian Federal, State and Private universities. A philosopher can work in different sectors of the economy from Civil Service, Academic Institutions, etc.
The department of Philosophy is under the Arts and Humanities in Nigerian universities.
Studying philosophy is not hard. But, the course is demanding. Students in the program must work hard to meet the academic requirements.
The duration to study Philosophy in Nigerian universities is four (4) years plus one (1) year NYSC service programme.
You can become a Lawyer with a Philosophy degree in Nigeria by applying for JAMB Direct Entry (DE) admission.
This post is about the list of Nigerian Federal, State and Private universities offering Philosophy. I have also included the location of the schools that offer admission for Philosophy.
Let me know if you have any questions or need further clarification. I would love to hear from you.
Nigerian Universities Offering Philosophy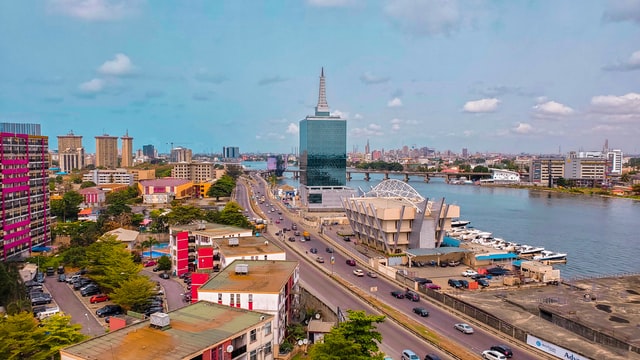 The following is the list of Universities in Nigeria that offer Philosophy as a course;
Federal Universities That Offer Philosophy
The following is the list of Federal universities in Nigeria that offer Philosophy;
| Federal Universities Offering Philosophy | Location |
| --- | --- |
| University of Abuja | Abuja |
| Federal University Oye Ekiti (FUOYE) | Ekiti State |
| University of Benin (UNIBEN) | Edo State |
| Federal University Wukari | Taraba State |
| University of Calabar (UNICAL) | Cross River |
| Federal University of Lafia (FULAFIA) | Nasarawa State |
| University of Ibadan (UI) | Oyo State |
| Alex Ekwueme Federal University Ndufu-Alike | Ebonyi State |
| University of Lagos (UNILAG) | Lagos State |
| National Open University of Nigeria | Lagos State |
| University of Port Harcourt (UNIPORT) | Rivers State |
| Obafemi Awolowo University (OAU) | Osun State |
| University of Nigeria (UNN) | Enugu State |
| Nnamdi Azikiwe University (UNIZIK) | Anambra State |
| University of Uyo (UNIUYO) | Akwa Ibom |
This table contains the list of Federal Universities in Nigeria offering Philosophy
State Universities That Offer Philosophy
The following is the list of State universities in Nigeria that offer Philosophy;
| State Universities Offering Philosophy | Location |
| --- | --- |
| Ambrose Alli University, Ekpoma (AAU) | Edo State |
| Rivers State University (RSU) | Rivers State |
| Adekunle Ajasin University (AAUA) | Ondo State |
| Delta State University (DELSU) | Delta State |
| Akwa Ibom State University (AKSU) | Akwa Ibom |
| Osun State University (UNIOSUN) | Osun State |
| Benue State University (BSU) | Benue State |
| Kogi State University (KSU) | Kogi State |
| Olabisi Onabanjo University | Ogun State |
| Imo State University (IMSU) | Imo State |
| Chukwuemeka Odumegwu Ojukwu University | Anambra State |
| Nasarawa State University | Nasarawa State |
This table contains the list of State Universities in Nigeria offering Philosophy
Private Universities That Offer Philosophy
The following is the list of Private universities in Nigeria that offer Philosophy;
| Private Universities Offering Philosophy | Location |
| --- | --- |
| Augustine University Ilara-Epe | Lagos State |
| Bingham University | Nasarawa State |
| Joseph Ayo Babalola University | Osun |
| Baze University | Abuja |
| Fountain University | Osun State |
| Madonna University Nigeria | Rivers State |
| Bowen University | Osun State |
| Tansian University | Anambra State |
| Claretian University of Nigeria | Imo State |
| Dominican University Ibadan | Oyo State |
| Veritas University | Abuja |
| Redeemer's University Ede | Osun State |
| Spiritan University, Nneochi | Abia State |
| Kingsley Ozumba Mbadiwe University | Imo State |
| Samuel Adegboyaga University | Edo State |
| Evangel University, Akaeze | Ebonyi State |
| University of Mkar | Benue State |
This table contains the list of Private Universities in Nigeria offering Philosophy
JAMB Subject Combination for Philosophy
The following are the JAMB subject combinations for Philosophy in Nigerian universities;
Use of English
Government
Christian Religious Studies
Any Other Arts Subject
Job Opportunities
The nature of the discipline and its designed programmes are to produce graduates suitable for employment in administrative, managerial, and teaching capacities in;
Primary and Secondary School Education Institutions
Universities, Polytechnics and Colleges of Education
State and Local Government Commissions, Hospital Administration
Federal Government Service-national as well as international
Parastatals, Private Organizations and Institutions
The Army Forces, Navy, Police, Prison and Air Force
Security and Intelligence Organizations