In this post, I will show you an easy step you can use to check your West African Examination Council (WAEC) result on your phone.
As you must know, you can check your WAEC result yourself from your Android, iPhone, or any other type of mobile device.
You do not need to go to a cyber internet cafe to check your WAEC result. You can do it all by yourself, as highlighted in this post.
There are two ways you can use to check your WAEC result;
WAEC Online Result Checker Portal]
SMS Message
You must know essential information about checking your WAEC result using your phone.
Let me know in the comment box if you have any questions or need further clarification with checking your WAEC result.
I would love to hear from you and wish you success checking your WAEC result.
Requirements to Check WAEC Result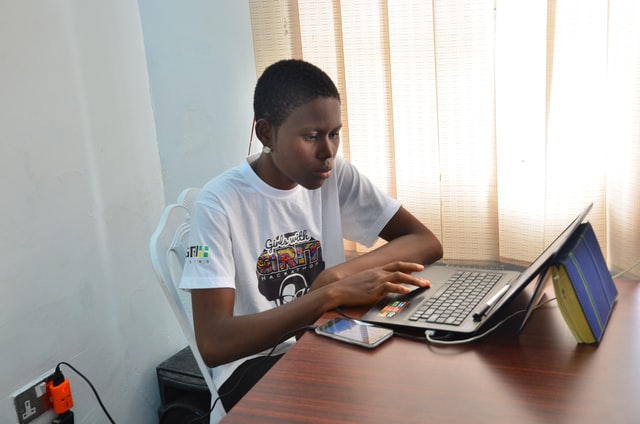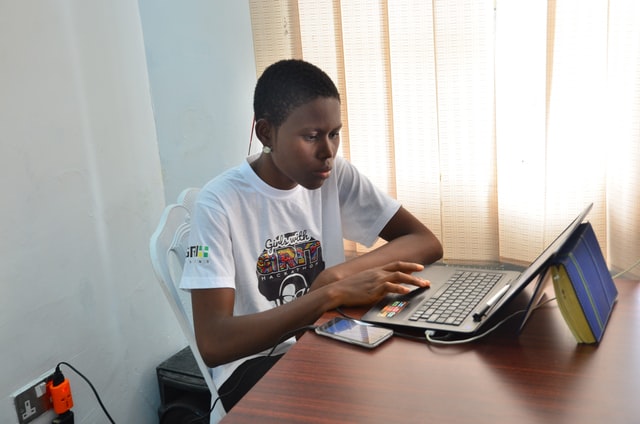 Here is the list of what you need to check your WAEC result with your phone;
WAEC examination number
Scratch card pin
Examination serial number
Examination year
Type of Examination
How to Check WAEC Results Online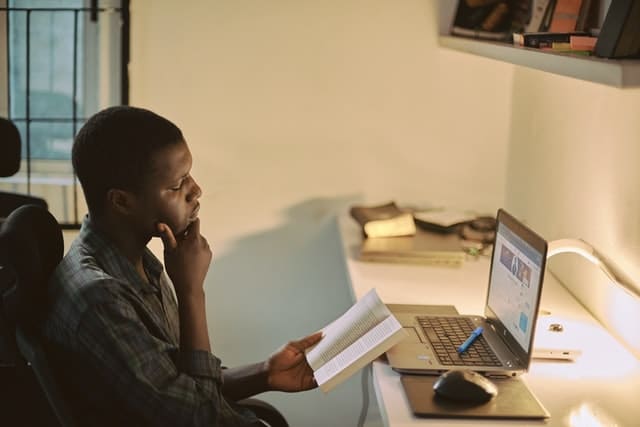 Here are the procedures to check your WAEC result online using your phone;
A tutorial on how to check WAEC results online
Open your internet browser

Launch your Google Chrome or Safari browser on your phone

Visit the WAEC Result Checker Page

Go to https://www.waecdirect.org/ on your internet browser

Enter your ten (10) digit WAEC registration number

It is your 7-Digit centre number followed by your 3-digit candidate number, e.g. 8765432190

Select WAEC Examination Year

Click on the drop-down menu to select your WAEC examination year

Choose your Type of Examination

Select either School Candidate Results or Private Candidate Results, depending on the type of exam you sat for in your WAEC examination.

Enter your WAEC result pin

Type in the pin on your scratch card or e-PIN Voucher Number

Enter the Personal Identification Number (PIN) on your e-PIN

Type the serial number of your scratch card pin

Click on submit to see your WAEC result

A new page will open on your phone, showing your WAEC result.
You contact me to get your WAEC scratch card pin by calling me here.
How to Check WAEC Results via SMS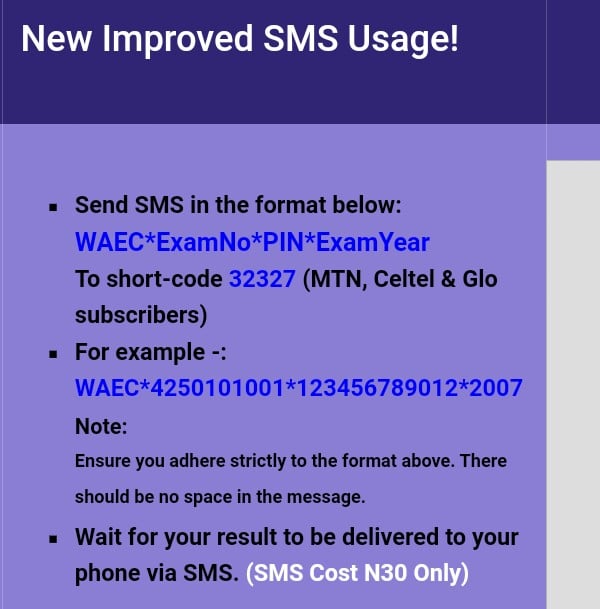 The following are the procedures to check your WAEC result using an SMS text message;
Open the text message app on your phone.
Type WAEC*ExamNo*ScratcCardPIN*ExamYear, e.g. WAEC*3456789012*098765432134*2022
Send the text message to 32327
Wait for your result to be delivered to your phone.
WAEC FAQ
How do I get my WAEC PIN?
You can buy your WAEC pin at the bank or online from online payment gateways like Remita, Interswitch, etc.
Does the WAEC result expire?
The West African Examination Council (WAEC) result does not expire.
How much is WAEC verification PIN?
The WAEC verification pin is three thousand Naira (₦3,000)
Why is my WAEC result not available?
It means that your WAEC result is not yet out.
How can I check my WAEC result without a PIN?
You cannot check your WAEC result without a pin.
What is an e-PIN?
The e-PIN stands for Electronic Personal Identification Number.

In WAECDIRECT, a unique 10-digit or 12-digit number is required to access the service.

The service enables direct access to a candidate's results via multiple channels. The e-PIN is gotten in a valid WAEC Voucher.
How many times can I check my results?
You may check your result up to 5 (five) times using 1 (one) e-PIN.

To check further after exhausting the allowed 5 (five) times, you will need to purchase another e-PIN which will entitle you to another 5 (five) result checks.
Join my Facebook Group for more interactive discussions.