The University of Benin is a place of academic learning.
Students sought out an environment conducive to learning as it is important to achieve academic success.
Are you considering whether to stay in the school hostel or the off-campus lodge?
Most first-year students ask me this question.
My answer the most times and will remain is that YOUR PREFERENCE determines which one you should choose.
As for me, I prefer off-campus.
If you want to stay within campus and avoid the experience of trekking far from the back gate or main gate every day to school. Then why not go to the school Hostel?
If you don't want to experience what outside life is like in the university, especially the ladies, then why not go to the school Hostel.
If you don't want to experience any fear of insecurity and light issues, then why not go ahead with the school Hostel.
If you nobi aza men and babes, with shi Kini 17k your house rent don settle for one year [full session] then why not go for school hostel.
If you want to experience proximity comfort, a bit of study of the environment first, especially to UNIBEN NEWBIES, pick a school hostel and come and enjoy the fun it follows.
UNIBEN Hostels and Prices
Here are the names of UNIBEN hostels and their prices;
| Hostel | Amount (₦) |
| --- | --- |
| NDDC Hostel | ₦35,000 |
| HALL 5 (for both Males and Females) | ₦25,000 |
| HALL 6 (females only) | ₦40,000 |
| Festus Akingbola (3rd Floor ) | ₦62,000 |
| Festus Akingbola (Top Bunk) | ₦25,000 |
| Festus Akingbola (Down Bunk) | ₦36,000 |
| HALL 4 (males only – 8 students in a room) | ₦17,000 |
| HALL 1 (females only 8 students in a room) | ₦17,000 |
| Intercontinental Hostel | ₦62,000 |
| Keystone Hostel (For Both Male and Female) | ₦95,000 |
| HALL 2 (Females only. 8 students in a room) | ₦17,000 |
| HALL 3 (for both male and female 8 students in a room) | ₦17,000 |
| Dentistry Hostel | ₦150,000 – 170,000 |
| Hall 7 | ₦75,000 |
| PG Hostel Ekenhuan | ₦50,000 |
This table contains the hostel accommodation fees for UNIBEB students
All Students that are assigned rooms in the KEYSTONE HOSTEL should go and pay directly to the UNIBEN KEYSTONE BANK AND NOT VIA REMITA. For Avoidance of Doubt. Pay for Keystone directly in the Keystone bank!.
Booking Fee = ₦5,000
Maintenance Fee = ₦90,000
UNIBEN Hostel Application
All students interested in Hostel Accommodation should take note of and follow these guidelines.
Pay your UNIBEN charges for the session.
Payment of charges for the new session has been enabled.
Also, ensure that you actually need the accommodation and intend to stay there.
You're not allowed to book and transfer to another student as this is an Offense!
Log into your Kofa record. Under Accommodation, Select Particular Hall of Interest. This is a compulsory step for all that require accommodation in any Hostel.
Under Payments, Create a Bed Allocation ticket. Make payment using any valid ATM card. The usual payment procedure.
Go ahead and book your particular space using the activation code on your payment slip, if the desired hall is any of 1, 2, 3 or 4. Those assigned spaces from Student Affairs also need to use their booking code in order to see the space assigned to them. Immediately proceed to pay the relevant Hostel Maintenance fee assigned to your allocated space, upon successful booking.
Please note that all allocated spaces will be released back to circulation after 48 hours. For the avoidance of doubt, Note that allocated spaces will be retrieved and become available for others to book after 2 days (48 hrs) of not paying the Hostel maintenance fee.
Print out relevant Slips to use for clearance into the Halls of Residence. Students that require space in any of the reserved halls should submit their payment slips to student affairs.
Any Student allocated a space in the reserved hall is also expected to go ahead and book with their activation code and to Immediately proceed to pay the relevant Hostel Maintenance fee assigned to your allocated space, within 48 hrs, upon successful booking.
Off Campus Accommodation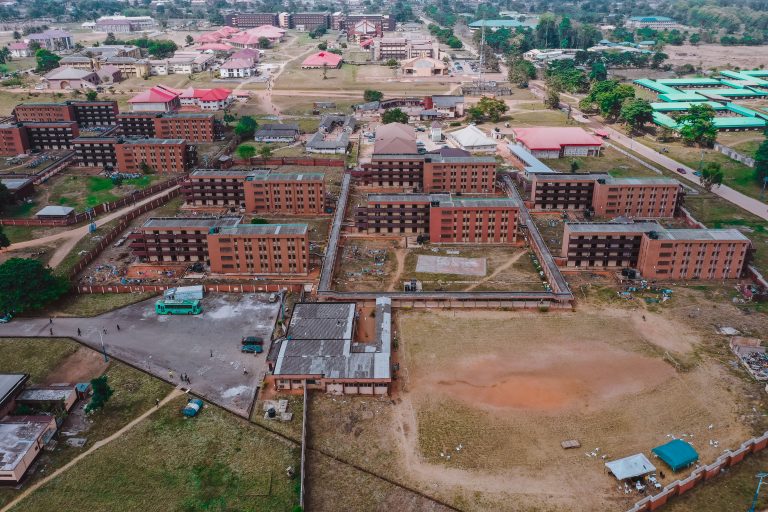 If you want to experience comfort, when I mean comfort, things like personal privacy, peace of mind, clean environment, rest of mind upon the end of a session, go for off-campus Accommodation.
Unlike a hostel where 8 people will be cramped in one single room with bunk and that 8 'fit turn reach 16 wey go come make the place be like fishpond', go for comfort.
You have no issue parking your loads upandown each session or anytime UNIBEN wants to make use of the hostel.
You will enjoy a clean bathroom and toilet if it is a self-con you rent as you will wash and maintain it, unlike a school hostel where someone will use it and will not flush it.
Your things will not be easily stolen, unlike the school hostel, you hang clothes watch them till it dries if not the owner will park them for you.
You enjoy privacy.
Imagine paying 18k with a booking fee @hall3, 8 of you should rent a 4bedroom of 300k and you will see the comfort you will enjoy.
You can get a single room at low as 40k to 80k while you can get self-con at low as 60k to 200k.
Please note, off campus Accommodation within UNIBEN include the following:
UNIBEN Off Campus Locations
Here is the list of UNIBEN off-campus locations;
Ekosodin
BDPA (UNIBEN Main Gate)
EDPA (UBTH Main Gate Side After BDPA)
OSASOGIE ([BTH Back Gate)
Adolor (From Junction at UBTH)
Ebvoumore (By Ekosodin Junction from Main Gate)
Isihor (From Evboumore Axis)
Oluku
Evidence
Uselu
Ekosodin (UNIBEN Ekosodin pedestrian-only gate)
Ekosodin is the closest place to school. It houses 70% of UNIBEN undergraduate students.
The roads have been tiled now, light and water available. unlike before, security has highly improved and is commendable.
Ekosodin Locations
Edo street
Newton street
Market road
boundary road
JB street
Transport fare
Treakable depending on your house Location, price is N100 from the back gate, while coming back is N50.
BDPA (UNIBEN Main Gate)
Name of streets in UNBEN BDPA
19th street
20th street
23rd street
Prices: Some houses are closer sha, you will spend N70 for Keke.
The place for the aza men dem.
This area has a good hostel structure.
The disadvantage of this place is that you have to cross the road every day of your life.
Lives have been lost on that road you see. That was why you see the bridge was constructed and speed breakers put in there.
The hostels are very expensive, house of 120k in Ekosodin, 'dem fit tell u 180k for BDPA'.
Their environment fine Sha, pass this village Ekosodin.
But never mind, Students are relocating aggressively from that area to Ekosodin due to many reasons which I have told you.
EDPA (UBTH Main Gate Side After BDPA)
It is the almost same thing as BDPA so won't talk much.
OSASOGIE ([BTH Back Gate)
A Far from UNIBEN except for medical students. It is mostly a family area. The place is calm but their Accommodation is also quite expensive.
You fit to see a tiled single room from the landlord at 110k.
Street
Most students ply holy rosary street while those that stay around the trek to like Uwasota.
TFare
Minimum of N50, maximum of 200.
50 from UBTH back gate to the main road, N50 to holy rosary street. the roads are good.
Adolor (From Junction at UBTH)
Almost the same as Osasogie. You spend from main gate N50 with a bus to Adolor.
Ebvoumore (By Ekosodin Junction from Main Gate)
It is close to Ekosodin, just separated by a boundary road at Ekosodin near the new winners.
It is more of a family area o, the place is calm and treakable to school but depending on your distance.
TFare
N100 while going from Ekosodin back gate.
Accommodation is cheap there.
Isihor (From Evboumore Axis)
Another family side, they have good houses there, a bit far from school and not treakable.
Price
N50. If you want to rent a two-bedroom, three-bedroom or four-bedroom apartment, oya come to this site.
Oluku
Evidence
Uselu
I congratulate the newly admitted Students via the JAMB, JUPEB & Direct entry process.
Welcome to UNIBEN.
From my above write up, I'm sure even if you haven't been to UNIBEN's environment you should be at least now enlightened on which one best suits you and make a rational decision on where you are going to stay.
The uncertainty due to lack of enlightenment has been cleared now.
Wishing all of us a happy resumption ahead.
Written and Compiled by #VLAAR
---
See also: